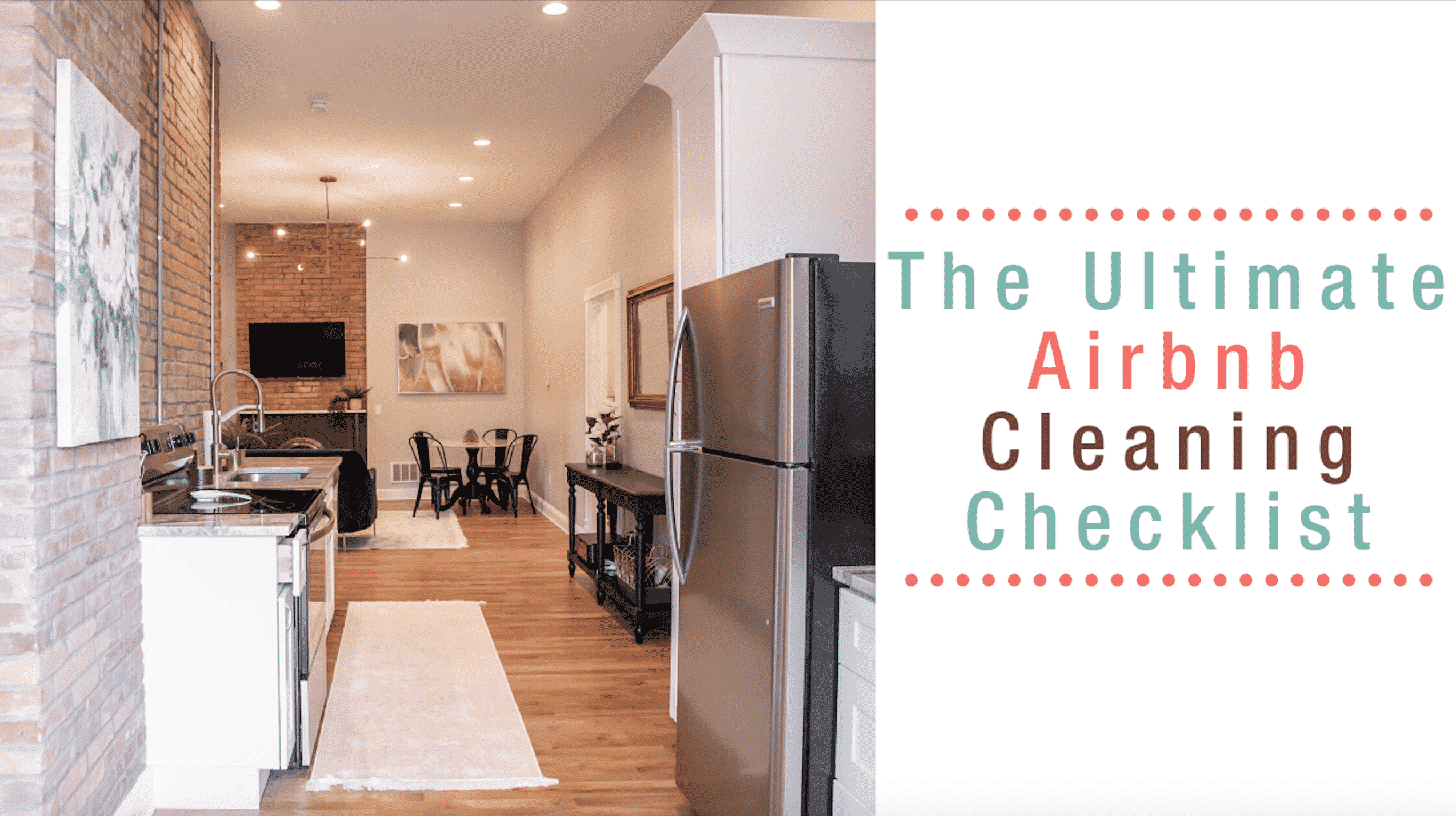 07 Mar

The Ultimate Airbnb Cleaning Checklist

When it comes to cleaning short-term rentals and Airbnbs you cannot leave any counter, surface, or corner under the bed unturned! Guests are very aware if a space isn't sparkling clean and they will absolutely let you know if your cleaning standards aren't up to par.


In many of our reviews, the first thing guests say is, "This space is super clean!" They pretty much ALWAYS comment on the cleanliness of the space in their review. So, it's imperative that you create a plan for each turnover and brand standards for how you will restage the space once it's clean. This way, you can guarantee your rental will be perfect for the next guest.


Related: 7 WAYS TO GET THAT NEXT LEVEL CLEAN IN YOUR AIRBNB
Remove left-behind items
Guests are bound to leave something behind! Make sure you inspect the property before you start cleaning! We wouldn't want the next guest to find previous guest items! Go in each and every room… Look in closets, drawers, under the beds, and behind furniture! Look not only for left-behind items, but also any damage that a guest could have caused!

If you find an item that's not a disposable, send a message to the guest asking them if they have left it behind.
Wash and change sheets and towels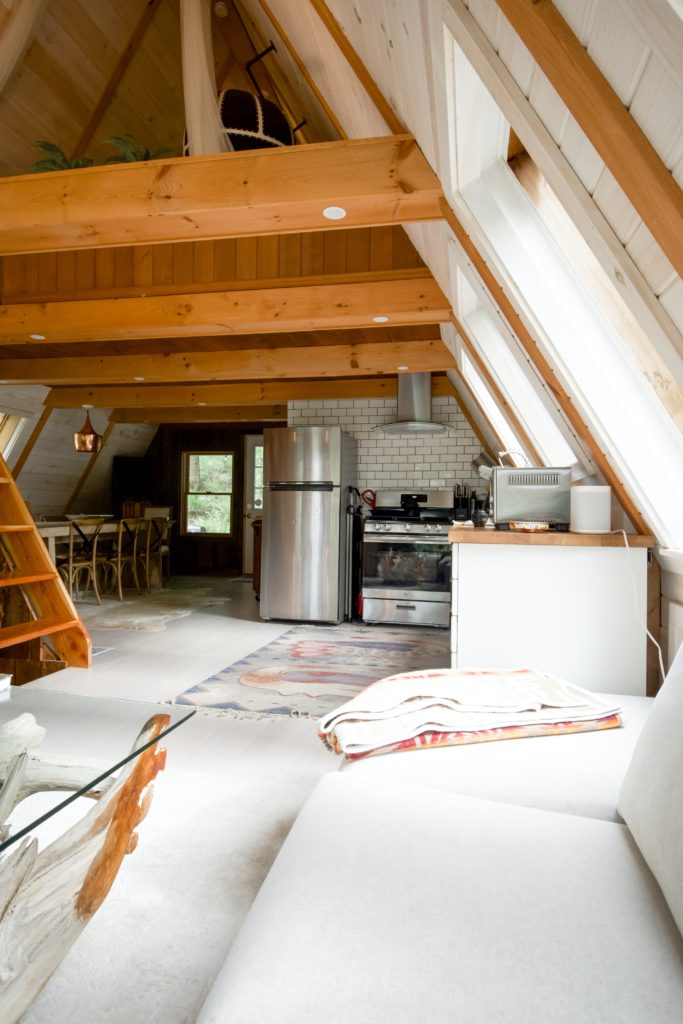 It is great to start washing the sheets and towels right when you get there. As you are inspecting each room, begin to remove the sheets and collect the towels.

Why should you start with laundry? Usually, you can get a load done while you are cleaning – which will save you time in the future!
Learn the best Airbnb Cleaning Strategy with Nestrs
Clean kitchen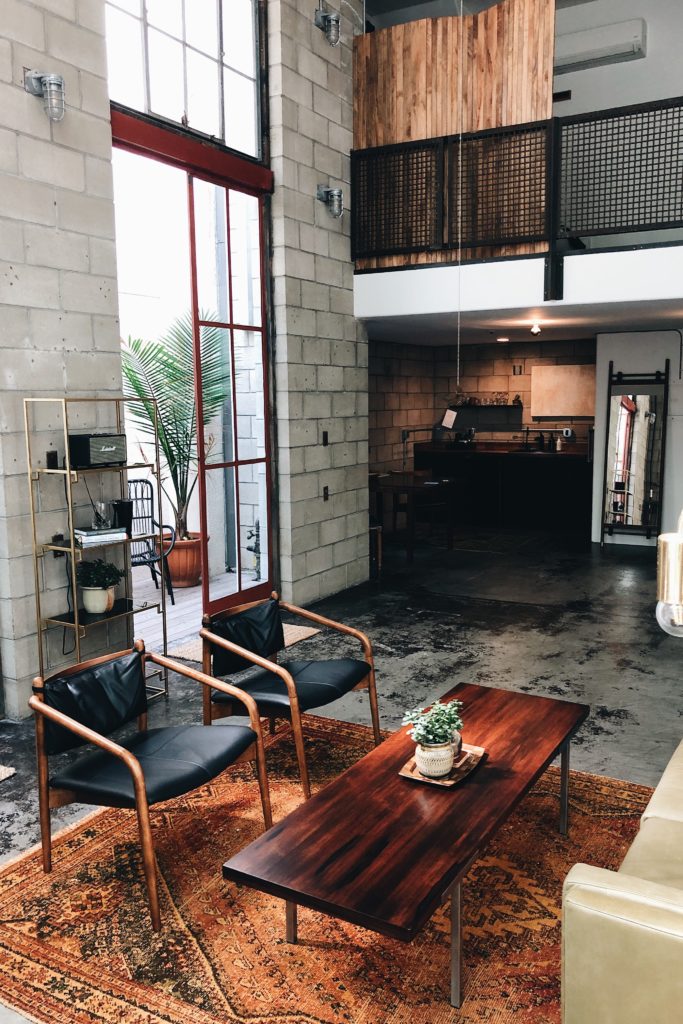 A spotless kitchen is expected by your guests… There are many areas that could get overlooked!

Open the freezer/refrigerator and clear out any leftover items. Wipe down the surfaces if necessary.
Open the oven and see if there are any spills. Check the surface of the stovetop and wipe down. If you have a vent hood, look up to see if food has splattered.
Inspect cabinets… if there are marks or food stains make sure you wipe them down!
Open every cabinet and drawer. Make sure the items are organized and clean. Look at the items in the cabinets and drawers, if they look dirty – rewash them!
Inspect coffee maker, toaster, etc. to make sure it is clean.
Check the dishwasher and make sure it is empty.
Wipe down kitchen appliances.
Wipe down the counter and make sure there is no leftover residue.
Restock kitchen amenities and look under you sick to make sure you have dishwasher detergent, extra trash bags, multipurpose cleaner, an extra roll of paper towels, and any other product you provide.
Lastly, make sure that if you have open shelves, spices displayed, or kitchen decor that they are displayed neatly.
Related: HOW TO REFRESH YOUR KITCHEN WITHOUT A RENOVATION AND ON A BUDGET!

Clean bathroom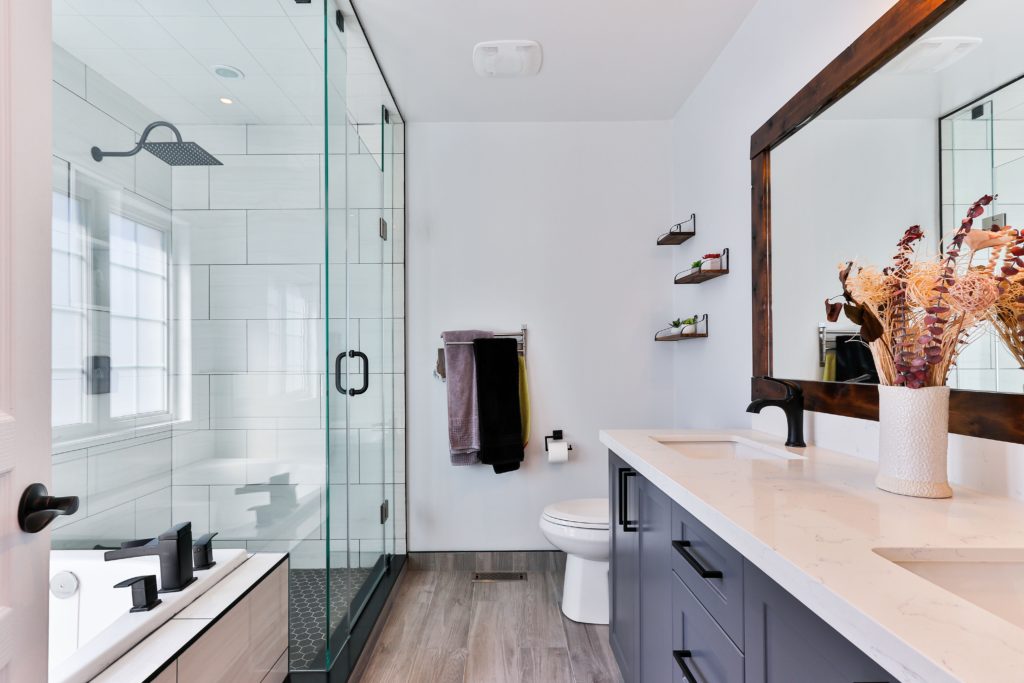 There is nothing worse than using an unfamiliar bathroom and feeling like it is not clean… Let's make sure that never happens with your guest!

Start with the shower and let the cleaning product sit while tackling the rest!
When cleaning the vanity, make sure there is no hair or dust left. Clean the inside of the vanity cabinet and restock what is missing. We keep a hairdryer, first aid kit, an extra hand towel, washcloths, and makeup removing washcloths. You could also keep the forgotten basket in the vanity cabinet.
Clean the mirror and make sure there is no dust or residue.
When cleaning the toilet, do not just clean the inside of the toilet, but also the exterior. Dust or hair could be on the exterior and would need to be wiped down.
Come back to the shower and scrub the walls/tile and make sure there is no hair or residue left. Check the shower curtain and replace it if needed. If you have a glass shower door, make sure there are no streaks. Check to make sure that the water flows properly! Look at the conditioner, shampoo, body wash bottles to make sure they are clean and at least half full. Refill if needed.
Lastly, take out the trash and clean the floor! Again, restock on towels and place a new bath mat folded nicely so the guest knows it is fresh.
Clean other common spaces
Inspect other common spaces and tidy up decor, pillows, and throw blankets!

You should set a schedule on when you wash your extra throw blankets! You wouldn't want a guest to find a dirty blanket!

If you have a laundry area, make sure everything is straightened up and that there is no trash or lint in the dryer.

Restock amenities
Create a list of the amenities you provide and leave it for your turnover professionals to check off while cleaning. This ensures that everything you would like to provide is being restocked. We laminated a checklist so that it can be reusable!

Click here to have a list of all of the amenities we provide in our spaces. You should keep a surplus of your amenities in your supply closet so you are not constantly shopping to replace what you are missing.

Related: FIVE THINGS YOU CAN DO TO BE A BETTER AIRBNB GUEST

Dust surfaces
Any surface that could get dusty… make sure you inspect! Tables should be dusted each time if needed.

Come up with a schedule to dust the trim, under the bed, and in other areas that could be looked over. We suggest doing this once a month so that your space stays spotless!
Add finishing touches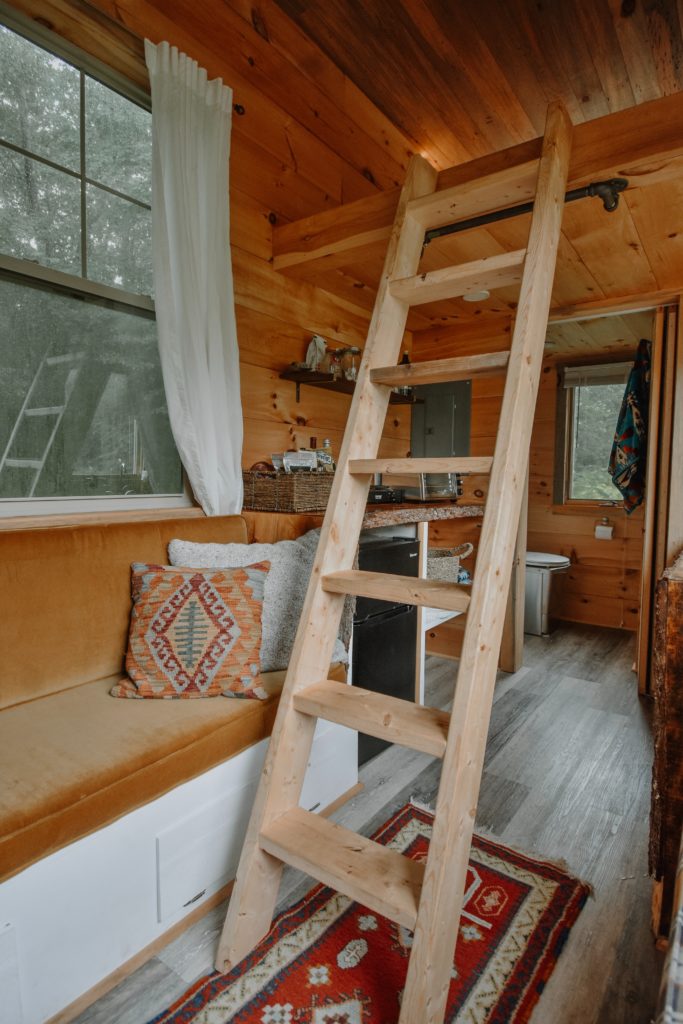 When you first start sharing your space take pictures of exactly what you want it to look like after each turnover.

Sometimes guests move furniture and other items… so make a rule that they cannot move furniture! However, even if you have a rule, things still might move around! But that's okay, because you have a system in place to make sure everything will go back to its spot!

Your turnover professionals should reference the pictures you took after each turnover so that they put the place back how you want it.

Over time, if the same person is turning your space over, they will start to remember what everything should look like! Take detailed shots. Let them know exactly what you want.

Your turnover professionals job is different than cleaning a house. They are getting the space guest-ready. Let them know how the pillows should be placed on the bed, how you like your towels folded. If you leave the final touches up to your turnover tea, your space will not be consistent for each guest. And as hosts, we strive for a consistent experience for each guest!

Clean floors
The last thing you should do is clean the floor!

Vacuum the carpet!
Sweep the wood floors and then use a Swiffer to get a deeper clean!
If necessary, have a schedule of when you should polish the wood floor and deep clean area rugs and carpets.
This should be your last step so that they remain clean for your next guest! You wouldn't want to walk around finalizing the space after you just mopped the floor, right?

Related: EASY TO INSTALL LUXURY VINYL WATERPROOF FLOORING
How to Minimize the Cleaning Process
Systems, systems, systems… the cleaning process will be straight CHAOS if you do not have a system in place.

We LOVE the app Properly. It helps us schedule our turnovers and allows us to put a detailed step by step process on how to clean the specific space they are in.

If you want to minimize the cleaning process, do it yourself several times until you have a seamless system put together. Optimize your and your turnover professionals' time. There is a way to be efficient when cleaning a space.

Are you having trouble putting together a seamless turnover process? We highly encourage you to consult help with someone who has a seamless process.

We have set up a time to chat with so many hosts helping them fix the problem areas in their short term rental. We have made plenty of mistakes and hope to help all of you avoid making the same ones!

Seriously… our turnover process has taken a lot of time to get where it is today! It helps that we have an amazing turnover team! Having a seamless process allows you to be the best host you can be for your guests.

Conclusion
Soooo, these are just the steps we take to make sure our spaces are sparkling for our guests. Everyone's space is different. Every one of our spaces is different. We put different processes and systems for each of our spaces.

We follow the general outline listed above for each location, but edit it depending on its special characteristics!

Related: 5 TIPS TO AWESOME YOUR AIRBNB