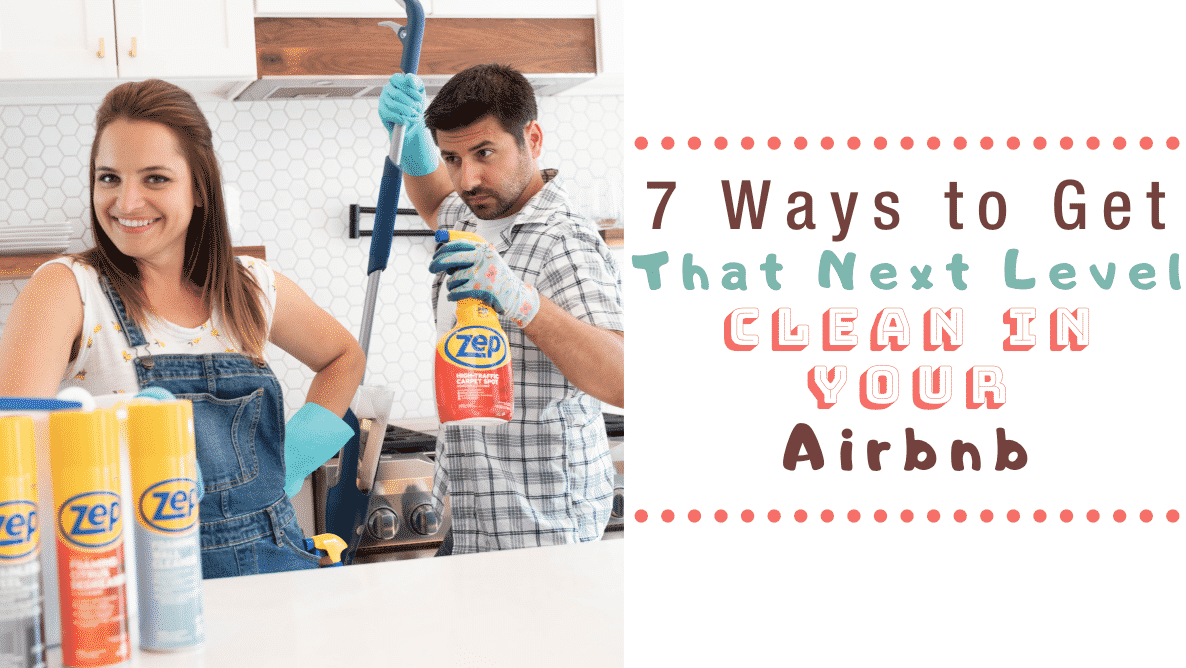 08 Nov

7 Ways to Get That Next Level Clean in Your Airbnb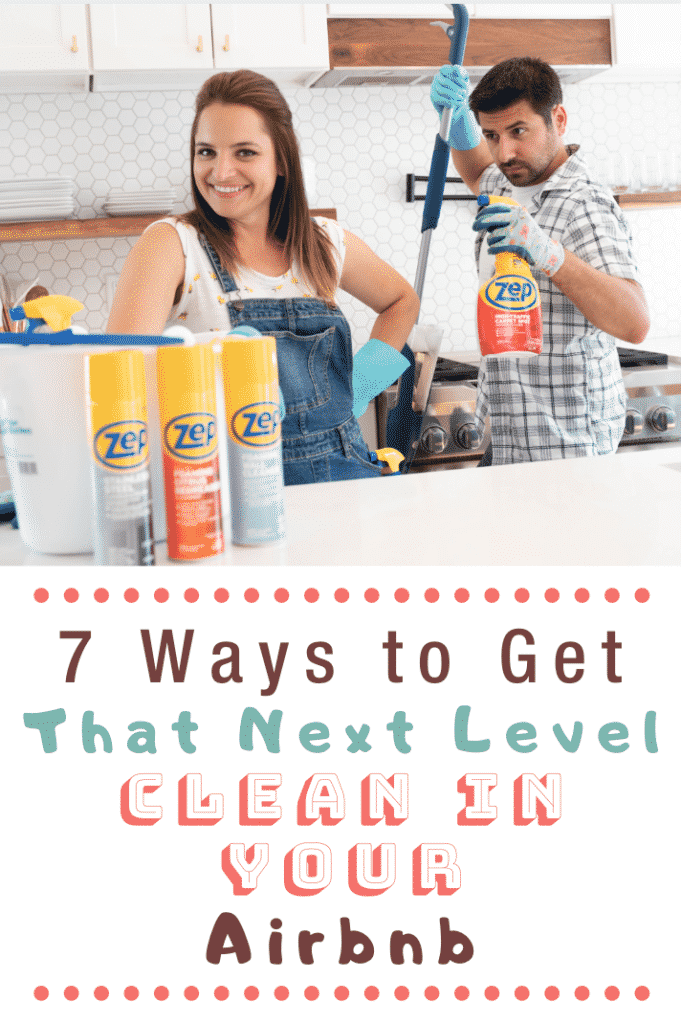 Sarah here… If you know me, you know that I have spent my time in the hospitality industry! Every restaurant and hotel I worked at always used Zep products.
I know a lot of you care about organic or natural products – so if Vinegar and water works for you, that's amazing – but for those tougher jobs or when you don't have time to wait around (between Airbnb guests), using a commercial-grade product that has been around for 80 years is really nice just to get the job done.
Why We Use Zep…
The best reviews are when we receive ones that say, "Wow!! This place is super clean!" This is why we do detailed cleanings every quarter… with a brand we trust, Zep!
Here are all of the ways we used Zep's products during our quarterly clean! OR that you can use during a deep clean around your house!
Cleaning the Vent Hood…
We used Zep Degreaser to clean the screens on our vent hood!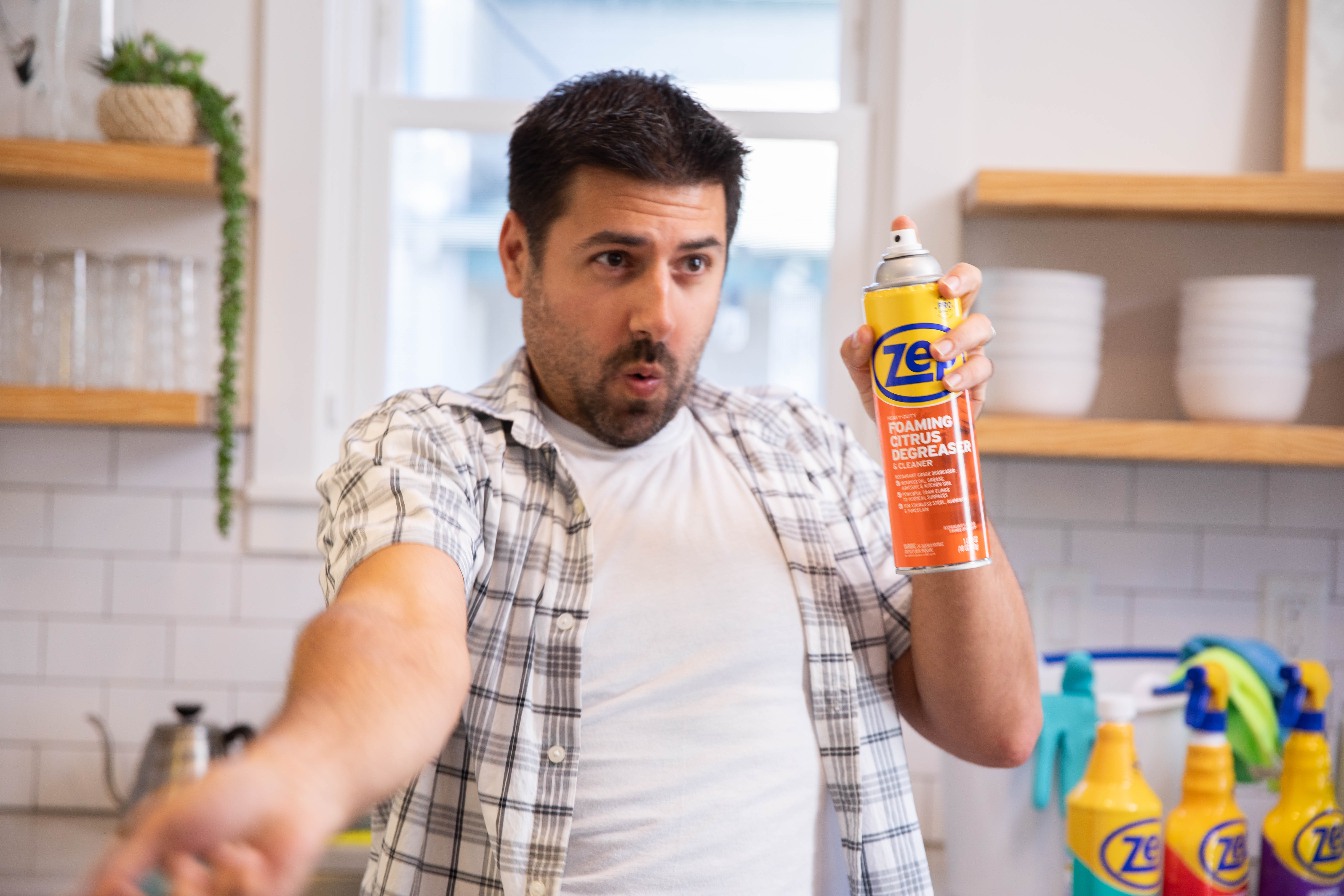 Vent hood screens could easily get overlooked… we want every guest to feel like they are the first person to stay in this space! That's how OCD we get!
You could also use this product for:
Appliances
Stovetops
Grills
Stainless Steele and Kitchen Surfaces
Cleaning Nail Polish…
We had a guest accidentally spill nail polish on the grout and tile in the bathroom…no worries though! We used Zep's Grout Cleaner and Brightener – with a little scrubbing it came right up!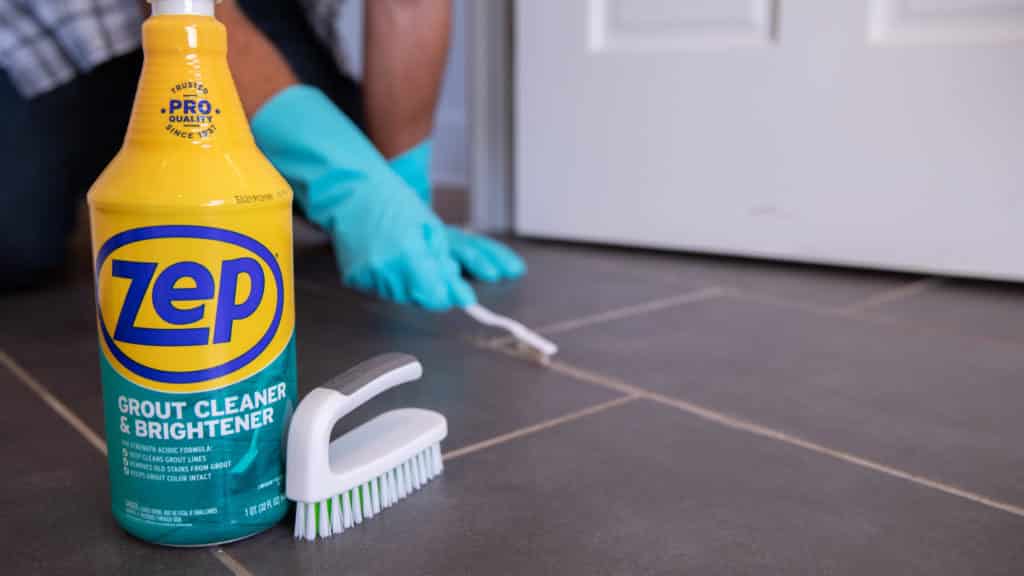 Purpose of this product:
Deep Cleans Grout Lines
Removes Old Stains From Grout
Puppy Pee…
A puppy had an accident on our white rug in our pet-friendly Airbnb. Oh no!! Well, I guess it's our bad for putting a white fluffy rug into a pet friendly Airbnb but….we knew we also had Zep's High Traffic Carpet Spot Cleaner in our back pocket and it totally came to the rescue!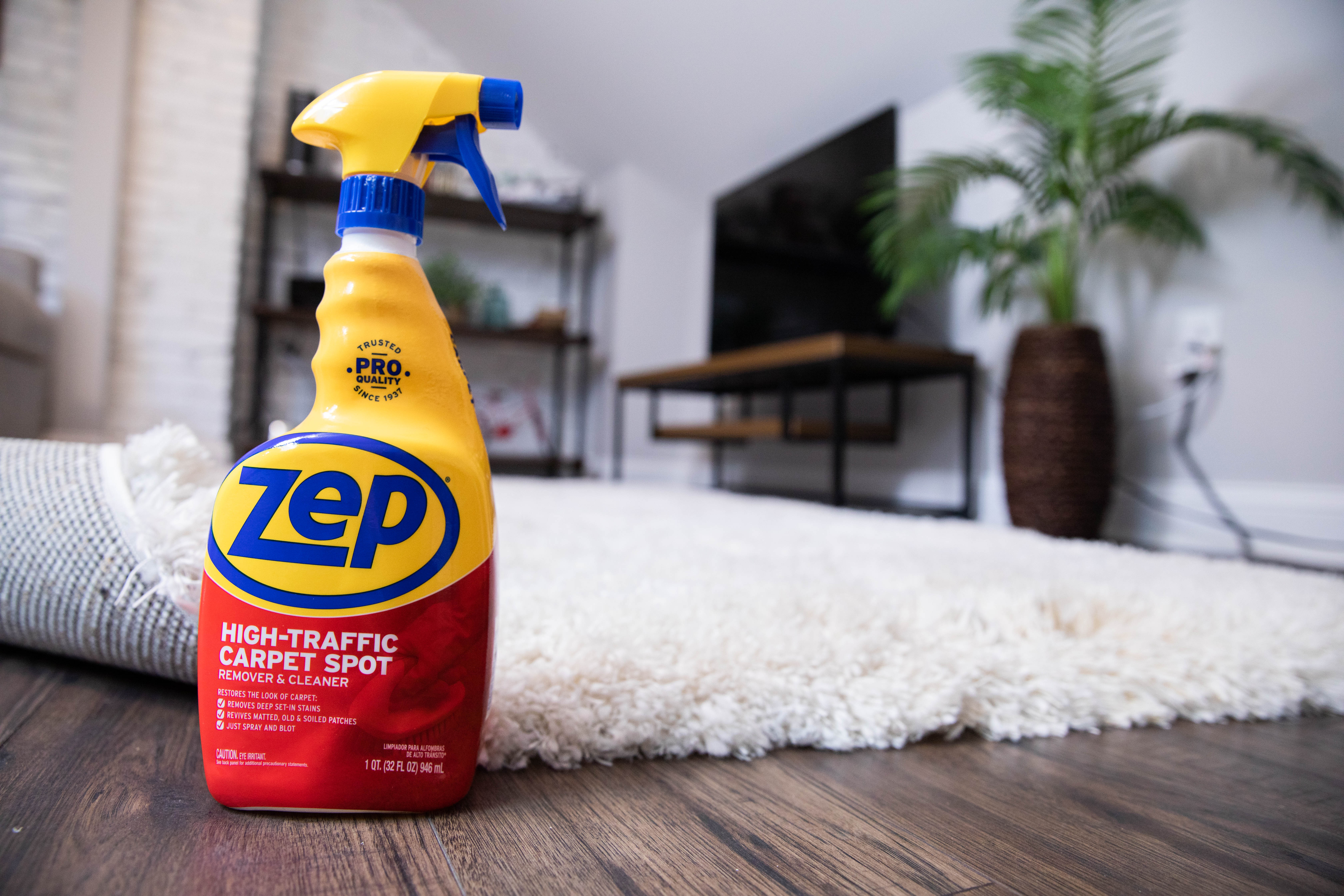 Spray, let sit for 5 minutes, then blot with a hot washrag… it totally came out with no bad smell… So that means I can use it between guests!
Purpose of this product:
Restores the look of the carpet
Removes set-in stains
Revives matted, old and soiled patches
Wood Floor Shine…
One of our largest Airbnb's has beautiful wood floors… over time these floors do not look as polished as they once did! Clean wood floors with Zep's Hardwood and Laminate Floor Cleaner (you can put the bottle in a refillable floor mop) and then shine with Zep's Hardwood and Laminate floor refinisher!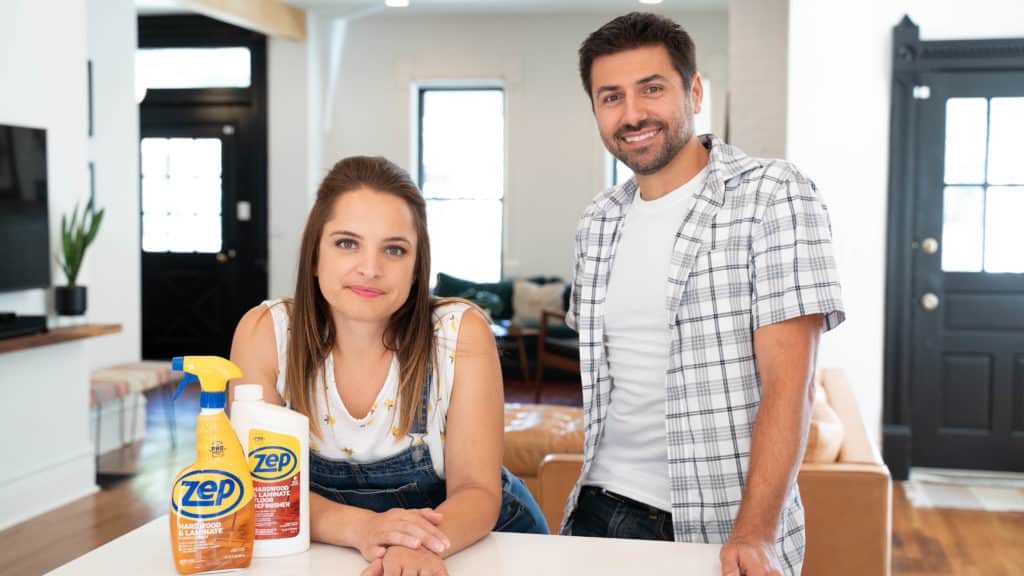 So easy!!!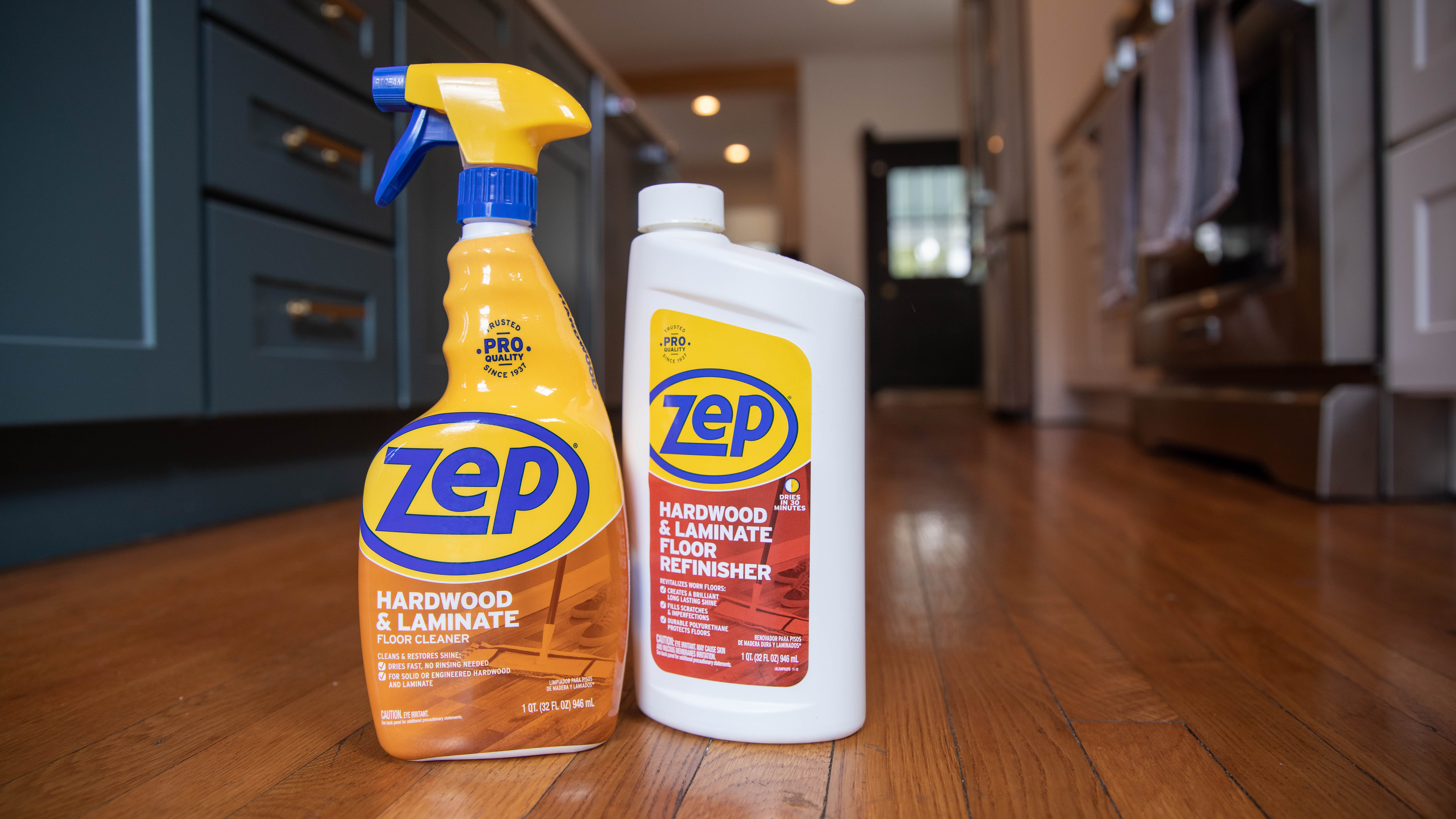 Purpose of this product:
Cleans and restores shine
Dries fast! No rinsing needed
For use on: varnish, acrylic and polyurethane-finished wood and laminate floors, baseboards, cabinet doors, and crown molding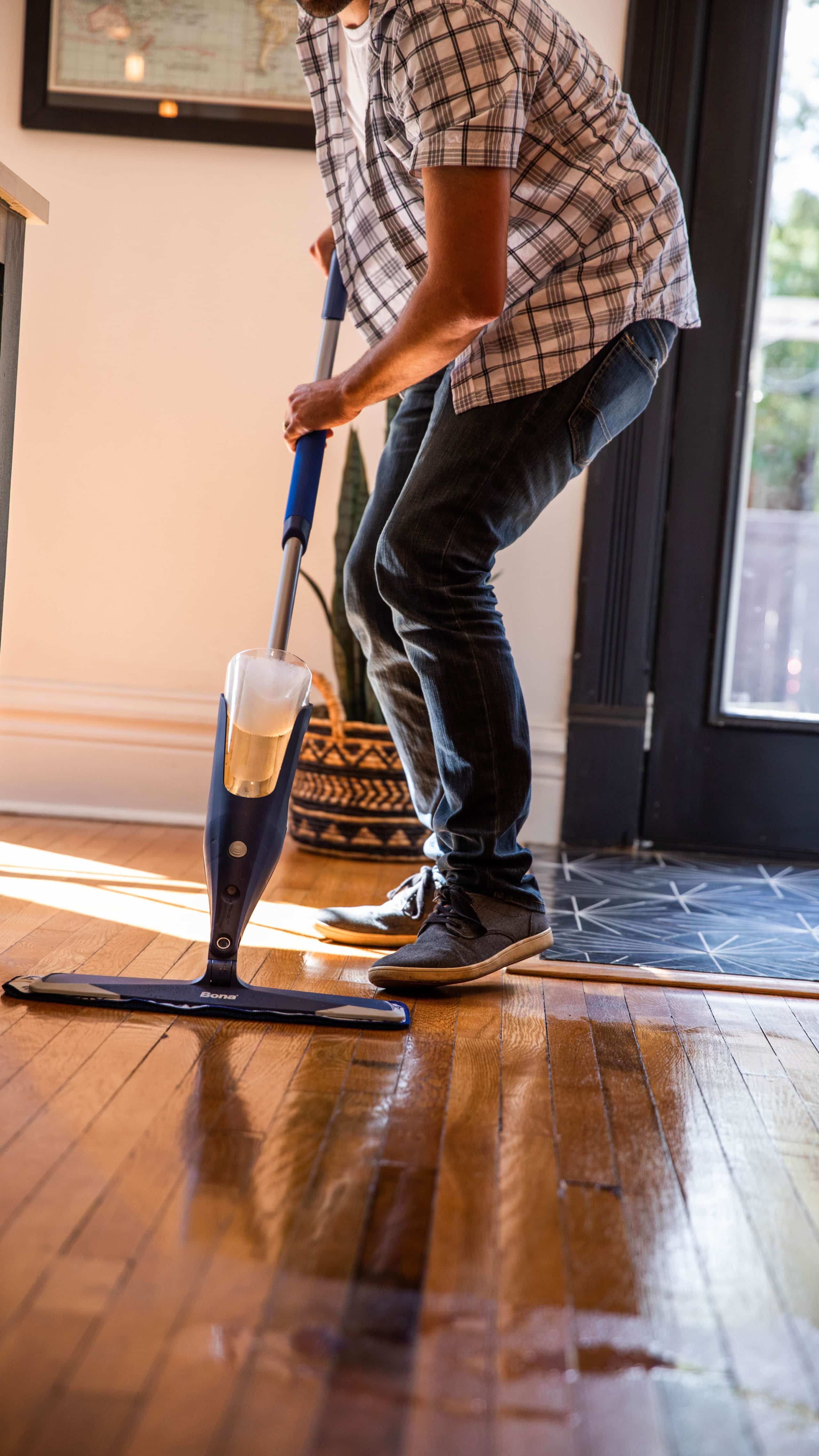 Stainless Steel Cleaner…
To keep the appliances staying nice for the long haul… we use Zep's Stainless Steel Cleaner!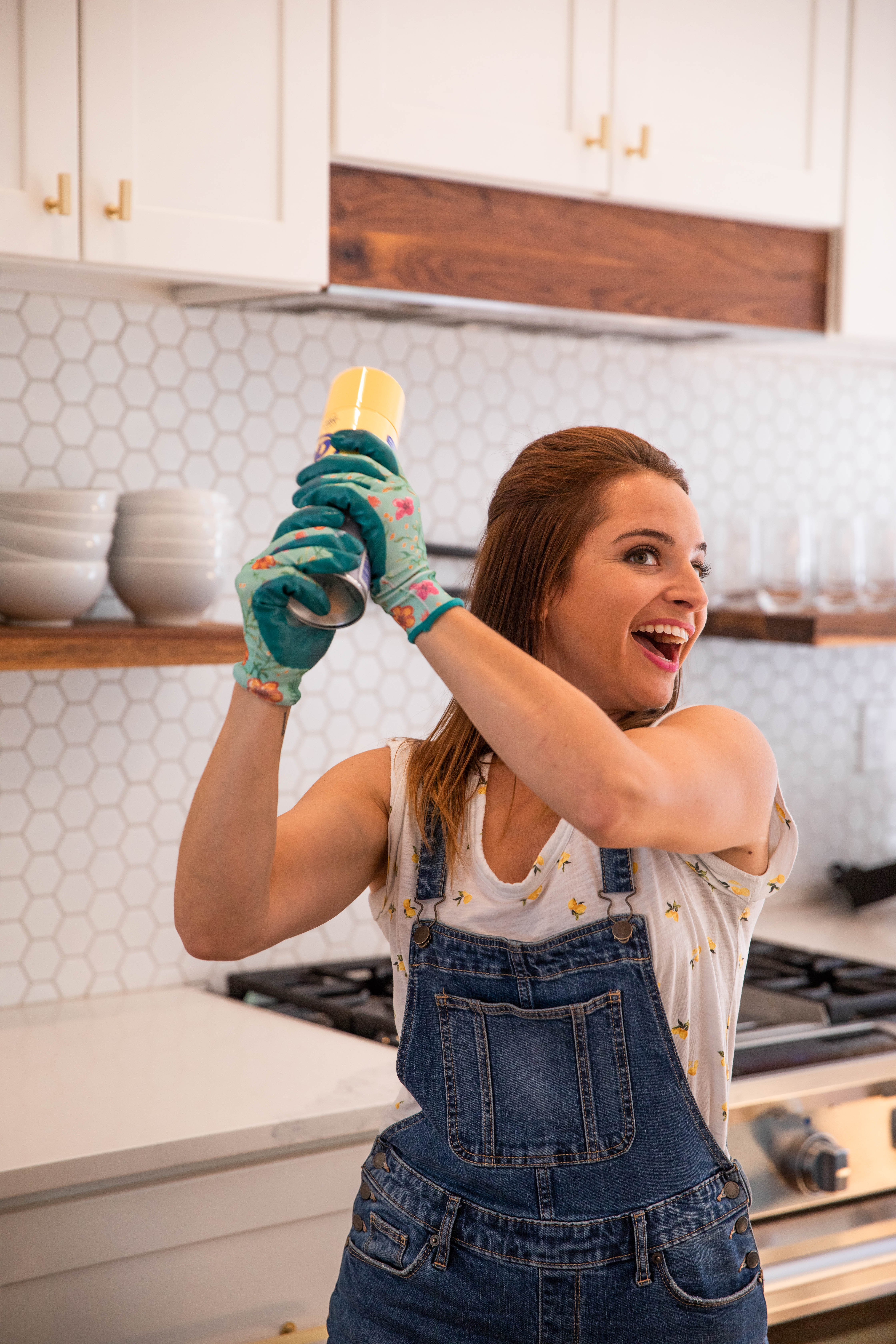 Purpose of this product:
Protects metal surfaces from fingerprints, soil and water spots
For use on: stainless steel and Aluminum countertops and appliances, metal fixtures, Aluminum, and metal surfaces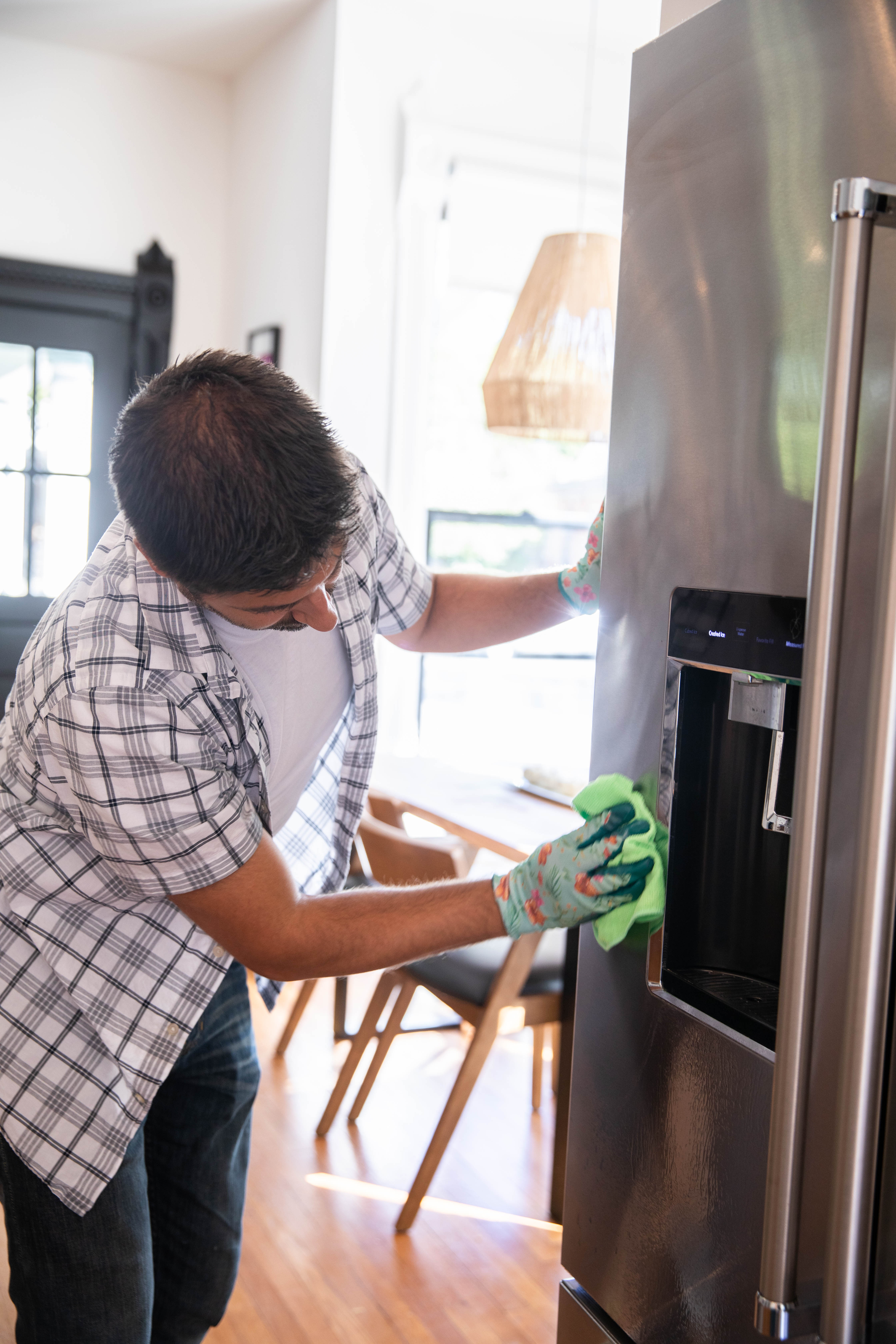 Shower and Tub…
We clean the shower and tub after every guest that stays with us! During our quarterly clean, we did the detailed work in places of the tub you might not do every time (around the drain, faucets, grout lines etc)… We used Zep's Shower and Tub Cleaner!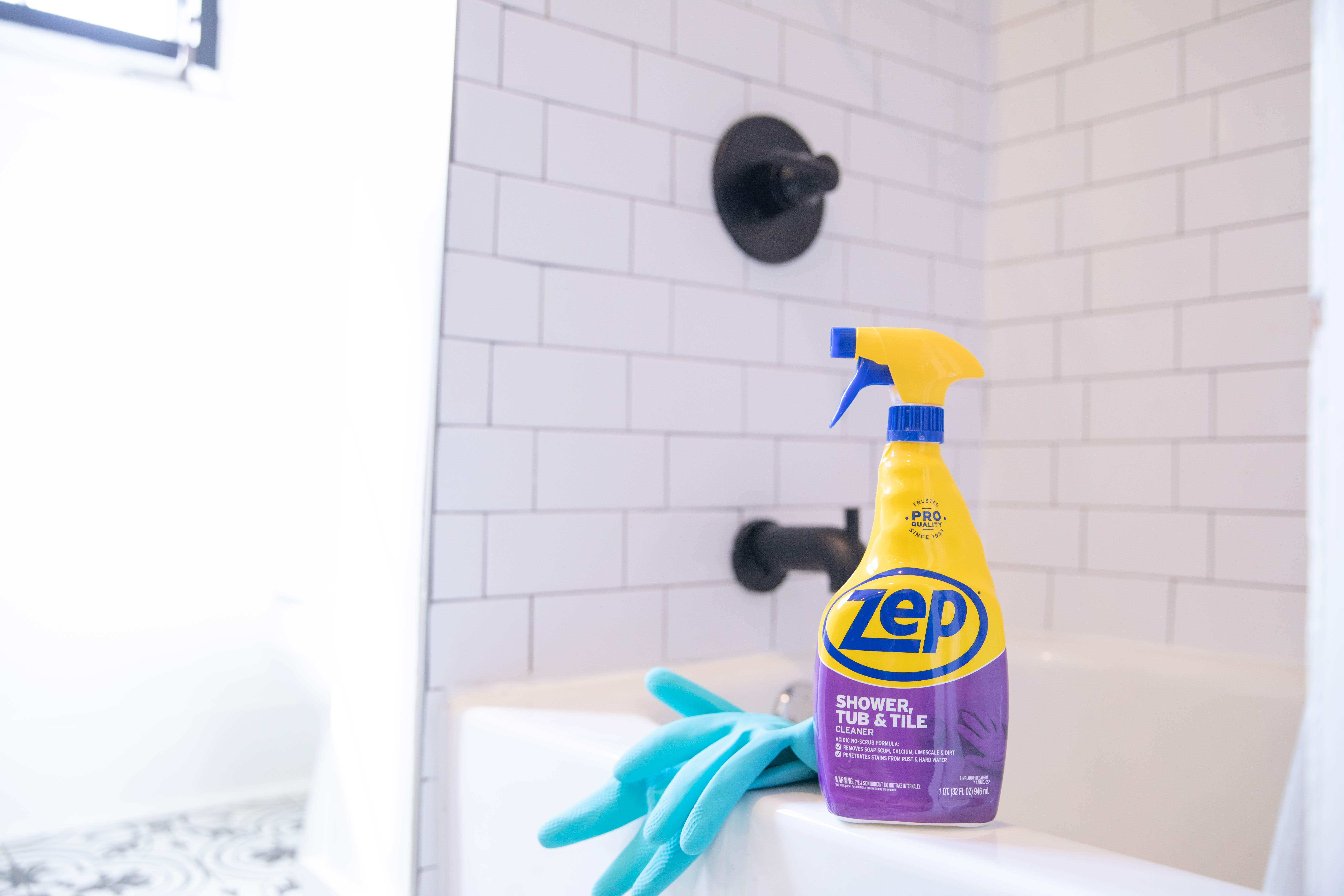 Purpose of this product:
Removes soap scum, calcium and dirt
Acidic no-scrub foam
Wall Spots…
When traveling and carrying in your bags, you're bound to accidentally scuff up the wall! We keep Zep's Wall Cleaning Wipes for any time we see one… but during our quarterly cleans we check every surface -like door jambs and baseboards- and remove the scuffs we find!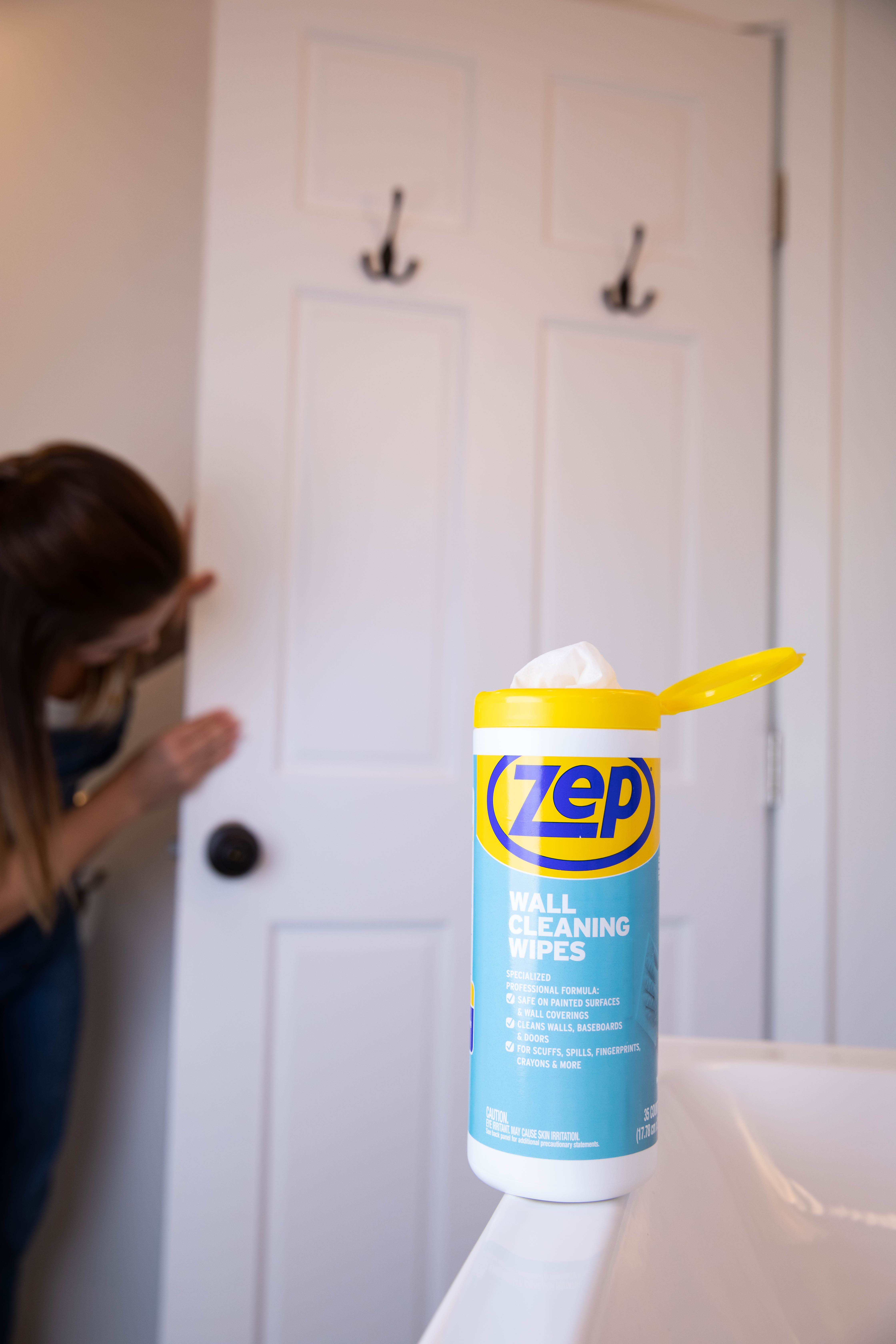 Purpose of this product:
Quickly cleans scuffs & marks without damaging finish
Great for use on walls, ceilings, baseboards, woodwork, painted surfaces, vinyl coverings & washable wallpaper
Annnndddd… That's a Wrap!
Now go clean the spots in your Airbnb that might be overlooked! Or your guest bedrooms! Go on now! Get to cleaning! 🙂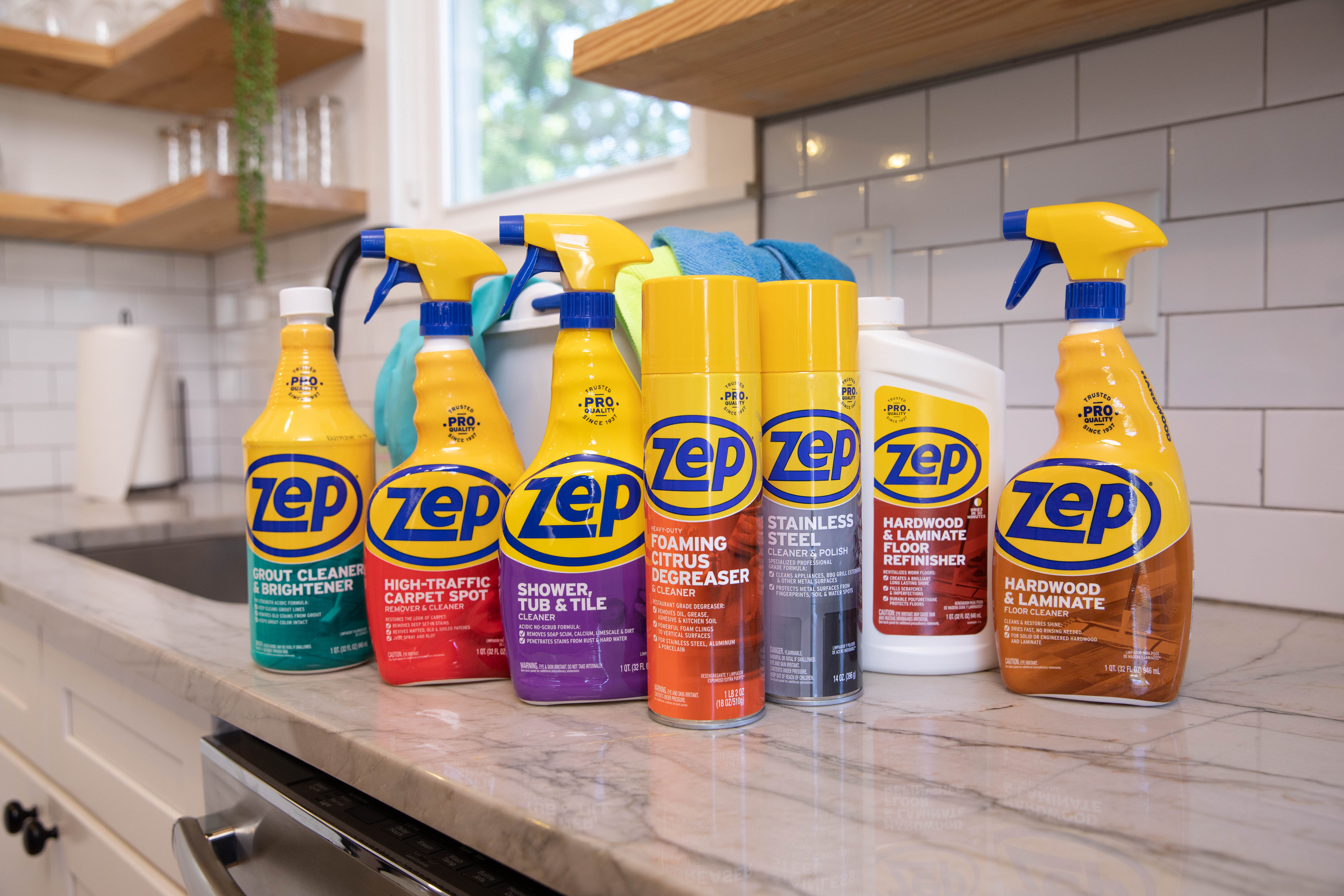 Check out our 5 minute video showing how we used these products in our Airbnb!
GIVEAWAY – Wanna Try Zep Products?!
Enter our giveaway on Instagram (@nestrs) to win Zep products!!! (Giveaway starts on 11/8/2019 and goes until 11/15/2019)