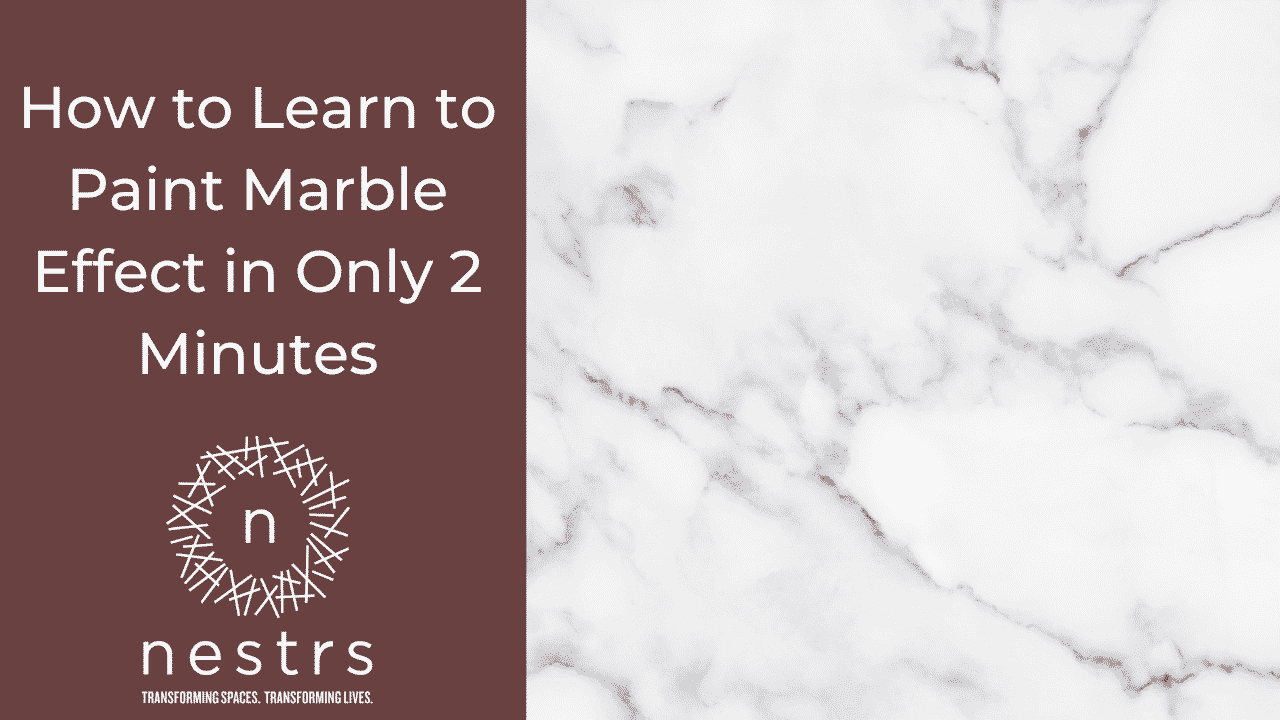 30 Nov

How to Learn to Paint Marble Effect in Only 2 Minutes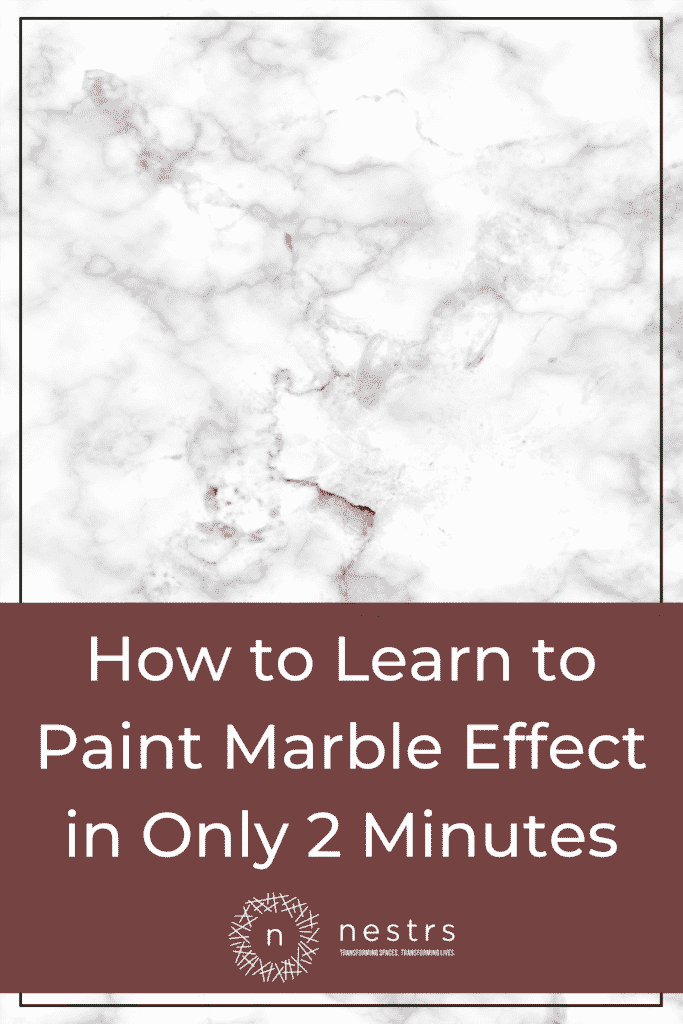 Marble is the epitome of luxury and class and always adds an air of sophistication to any space. Luckily, you don't have to spend a fortune on marble furniture to get the same look. Creating faux marble using paint is easier than you think! 
Gather the Tools and Materials 
Here's what you need for this quick and easy DIY paint project:
Your item or furniture piece that you're ready to turn into faux marble
Newspapers, tarp, or canvas drop cloth

Sander

Sandpaper

Damp cloth

White paint and primer in one (satin finish)

Black paint (satin finish)

Clearwater-based polyurethane (satin finish)

Roller

Paint tray

Bowls (for paint)

Small, medium, and large paintbrushes

Blending brush

Sea sponge
Sand the Area 
Take your table, desk, lamp, or whatever item or piece of furniture you're ready to turn into a marble masterpiece and sand it! Sanding removes the old finish, smooths the surface, and removes the imperfections in the wood. Once you have completed the sanding process, remove the dust and residue with a damp cloth. 
Related: How to Master the Skill of Removing Paint from Wood
Apply Primer
Apply at least two coats of white paint and primer in one with a small roller or large paintbrush, depending on the item you're painting. Make sure the coats are even. Allow the white paint and primer base to dry completely before moving on to painting the details of the marble. 
Mix Your Paint Colors
Using separate containers, mix your white and black paints to create two shades of gray: one that is a little lighter and one that is a little darker. Keep some white paint handy nearby, because you're going to need it in the next step! To thin out the paint, add some water, one teaspoon at a time until the paint is at the desired thinness.  
Sponge On White Paint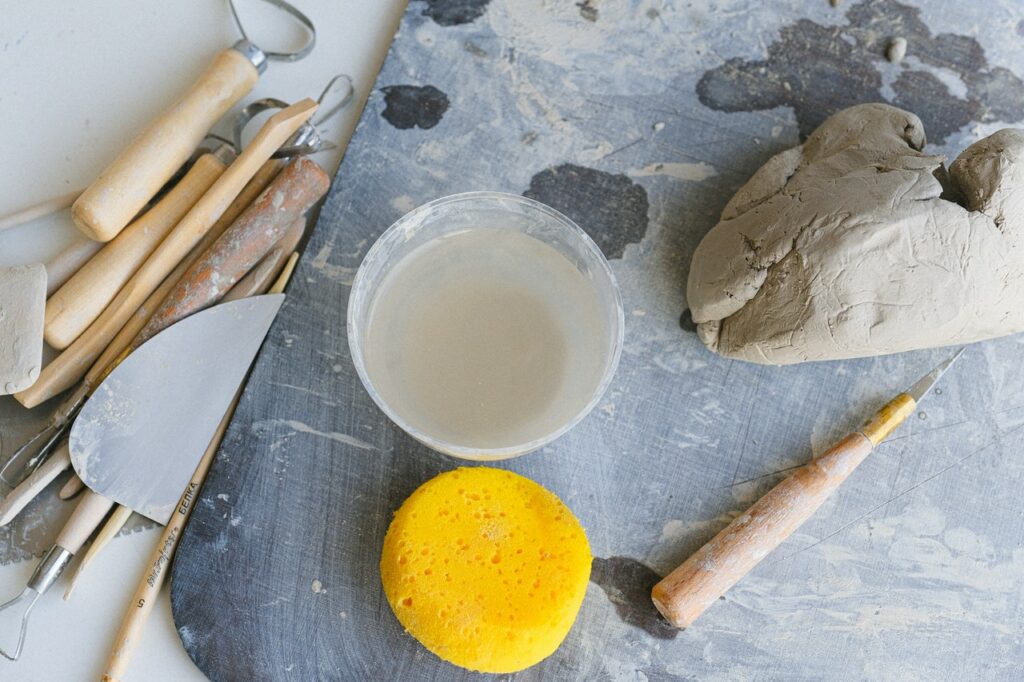 Take a sea sponge and dampen it slightly. Using the sponge, add a light layer of white paint all over the table. 
Nestrs is your go-to resource for modern home design inspiration. From DIY interior design to home improvement ideas that anyone can tackle, we have a few tricks up our sleeves. And, when you're ready to get started, we can provide architectural drawings and floor plans to get you going. Learn more today.
Brush and Blend Large Marble Veins 
Use your medium-sized paintbrush to paint large veins in the lighter shade of gray paint. Paint them over large areas of your surface. Once your veins are painted, take your sponge and lightly sponge over the veins to create a smoky look. Then, lightly and randomly sponge over the "smoky" veins with white paint. 
Related: How to Modernize your Home
Brush and Blend Small Marble Veins 
To blend the "smoky" veins you just painted, take a blending brush and brush over and smooth out the sponged paint. Repeat this one more time before adding the smaller veins. To add the smaller veins, take a very small paintbrush to draw on finer lines with the darker shade of gray. Once you have drawn the smaller veins, go over them immediately with a sponge. Optional: add just a touch of white paint while sponging over the darker veins. Blend over the darker veins with your blending brush. Repeat this process two or more times. To add highlight, use your white paint to draw on some white veins. (Tip: white paint will also help cover up any mistakes you make. Are veins too dark or thick? Fix it with some white!)
Once you are completely satisfied with your faux-marble, let your paint dry for several hours before adding your finishing coat. 
Related: Small Kitchen Remodel Tips
Apply Finishing Coat
Once your painting process is complete, apply two coats of clear, water-based polyurethane with a satin finish, and allow at least 24 hours for it to dry completely before use!
Conclusion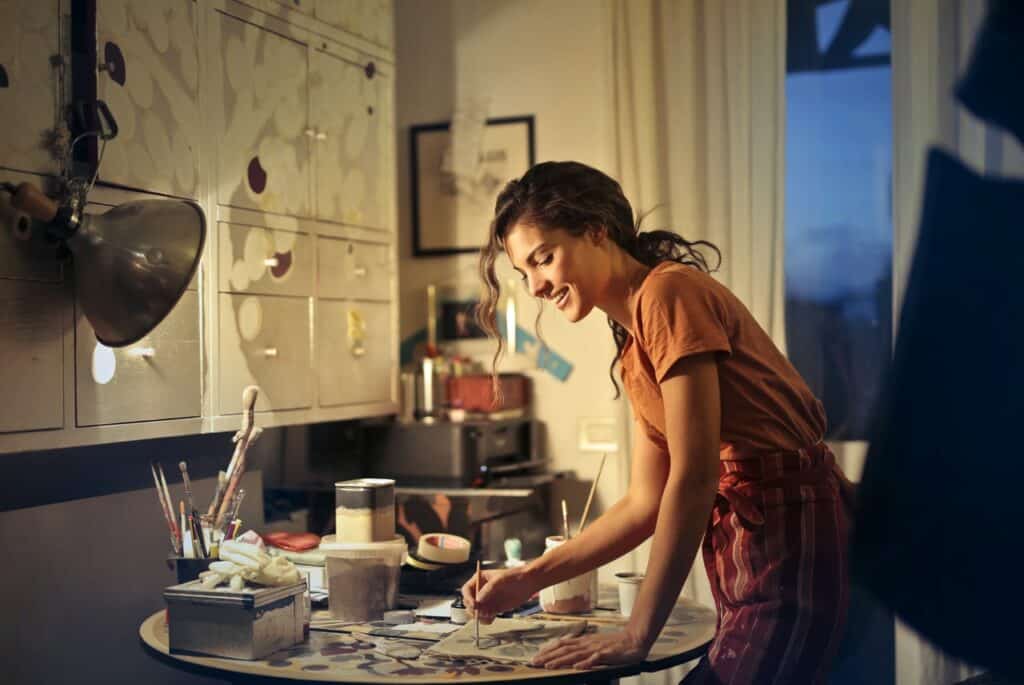 Painting is the easiest way to spruce up any room or item, but you don't need to stop at a solid color! You can make any furniture look high-end by painting it to look like marble. 
Nestrs can help you get the ball rolling for your next home renovation with customized architectural drawings and floor plans. Get started brainstorming with some inspiration from our collection of DIY interior design and home improvement tips now. For more DIY home improvement tips and tricks, head to www.nestrs.com/blog