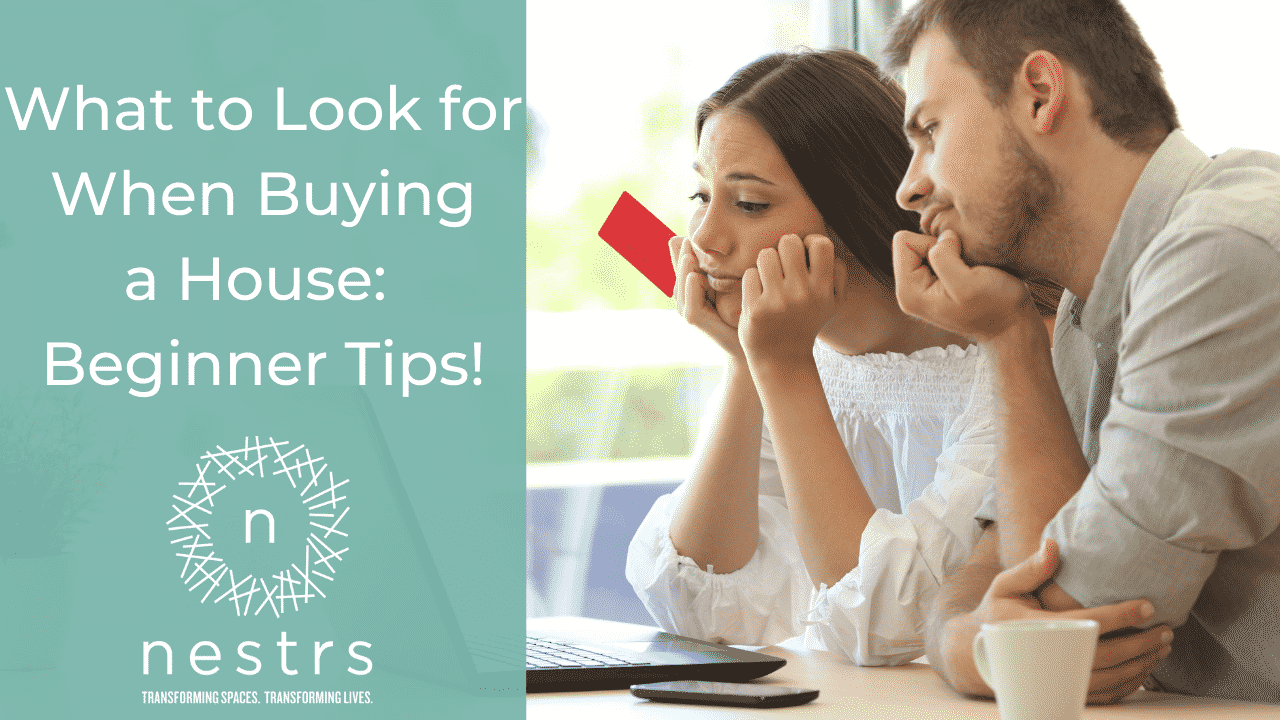 20 Dec

What to Look for When Buying a House: Beginner Tips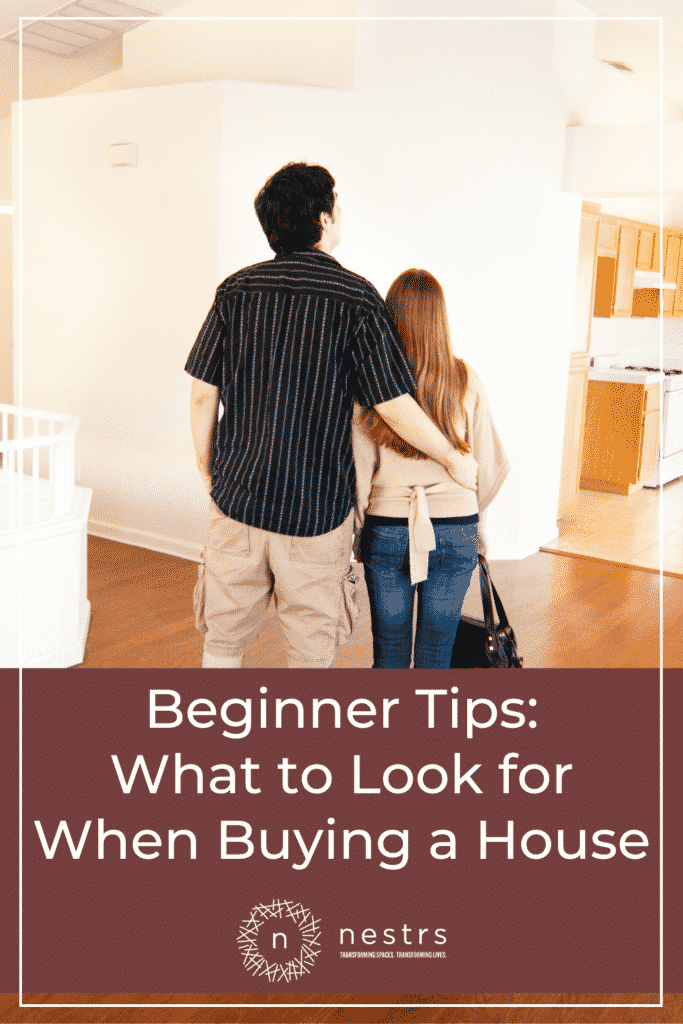 Buying a home is a huge milestone in life, and the process can be an emotional roller coaster. 
It's a huge decision, and more often than not, a huge financial commitment and the biggest purchase you may ever make. But it's important, especially for first-time homebuyers to lead with their brains and not their hearts. It's easy to fall prey to common home-buyer mistakes when you let your emotions take control. 
You're going to want to remain pragmatic and rational throughout the entire home buying process, start to finish. Here are some things to look for if the home buying process is totally new to you.
Can You Afford to Buy?
How do you know if you're financially ready to buy a home? Often, what the bank says you can afford and what you can actually afford are different things. 
However, the opposite could be true also: your bank may not be willing to lend you what you think you can afford. Your price range will be determined based on your:
income

debt

credit score

the area you want to live in
You'll need to prepare financially for a down payment, closing costs, and any moving-in expenses. If buying a home is something you're looking to do, start saving now and build your credit score. 
How Much Can You Spend?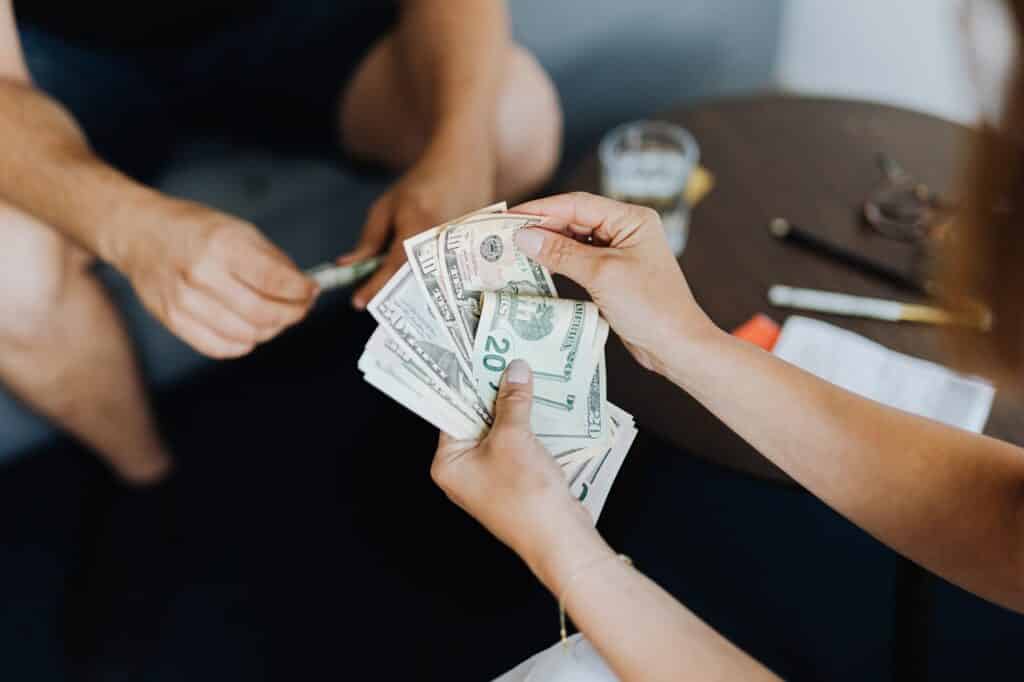 How much can you spend? NerdWallet has an excellent calculator to help you examine your financial situation to get a good feel of your price range in the area you're looking to buy a home. 
While you're shopping for your dream home, be realistic and only look at the homes in your price range. Falling in love with a place that is way out of your price range is dangerous, so it's best to resist the temptation to stretch beyond your means. Remember that a home listed as 'pending' can still be snapped up by a better offer!
Explore Mortgage Options
Depending on your budget and eligibility, you may qualify for one of the following mortgage options:
Conventional Mortgages
These mortgages are not guaranteed by the government, but some are targeted specifically at first-time home buyers and require a very small down payment (as little as 3%!)
FHA Loans
These loans are insured by the Federal Housing Administrations and also allow for low down payments (as little as 3.5%)
USDA Loans
These loans are guaranteed by the U.S. Department of Agriculture and tend to be more for rural homebuyers. USDA loans usually require no down payment.
VA Loans
These loans are guaranteed by the Department of Veterans Affairs. You can qualify for a VA loan by being an active duty military member or veteran. VA loans also typically do not require a down payment.
In addition to the options you have for types of mortgages, you can also decide on your mortgage term. Most people opt for a 30-year fixed-rate mortgage, meaning that the loan is paid off within 30 years at an interest rate that does not change. Some people choose 15-year loans. These have lower interest rates, but much larger monthly payments. 
Evaluate Your Priorities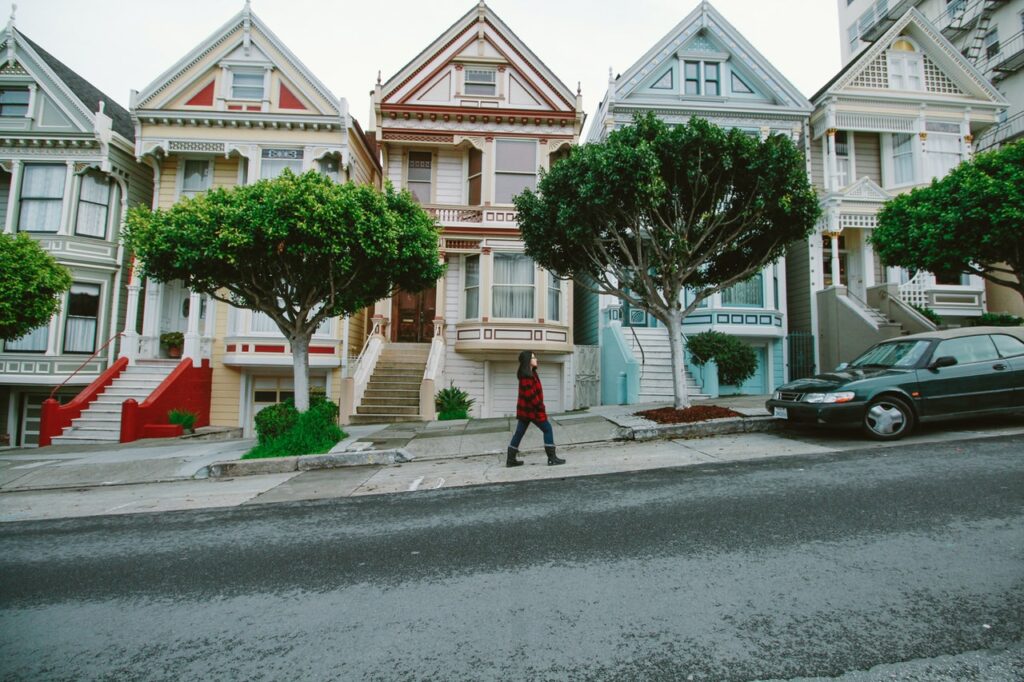 When shopping for a home, get clear on what you want, what your non-negotiables are, and what you're willing to compromise on. 
Do you want a house with a yard or are you willing to buy a condo and share walls with neighbors? Are you thinking of expanding your family in the future? This could affect the number of bedrooms you'll want. Condos, townhomes, and neighborhoods often have HOA fees… is that something you can squeeze into your budget? 
Are you looking for a newer, updated home or a fixer-upper? What amenities do you want in your home and neighborhood? How are the commutes to work, schools, and shopping? These are just a few of the many factors you'll need to consider carefully when finding a home. 
Luckily, most real estate websites and apps can help you narrow and refine your search parameters.
Related: HOW TO MODERNIZE YOUR HOME
Airbnb is more popular than it's ever been and has no signs of slowing down. Check out our blog to learn more about renting, renovating, and more!
Choose a Real Estate Agent Carefully
Finding a good, reputable real estate agent is crucial to home buying success. We have a whole article about it right here! 
Your real estate agent is the person you'll have in your corner to guide you, find the homes that meet your needs and negotiate on your behalf through the process. To find an agent, you can get referrals from friends and family who are recent home buyers. Interview a few, get references, and vet your potential agents thoroughly. 
You want your real estate agent to have experience with first-time home buyers and great reviews from previous clients. 
What to Look for at Viewings
When viewing a home, 30 minutes may not seem enough to truly know if this is the right home for you, especially if you plan on settling down for a long time. 
You do not want to regret buying your home, so here are a few things to look out for during the short amount of time you have in a viewing. 
How Structurally Sound is the Building?
To determine whether or not a building is structurally safe, you're going to want to look for cracks. The big ones are especially major issues, but you can look for hairline cracks also. 
Check where extensions join, end-of-terrace walls, and bay windows. These parts of the home can start to bend or break away from the rest of the home. Keep notes of what you see and observe during your viewing when examining the space for structural red flags so that you can tell your real estate agent about them. 
Double-check your gutters, as these can easily become clogged and lead to flooding.
Is There Mold?
Mold is a huge problem and is incredibly hazardous. It can be hard to get rid of, and you may not want this problem in your brand new home! 
Be vigilant for signs of damp and mold-like smell, flaky plaster, and water-stained walls or ceilings. Look closely at the ceiling and on the baseboards.
Check Out the Storage Space
Ask yourself some questions about your storage space. Does your potential home have enough storage space for your spare towels and linens? What about a pantry for your food? Where will you keep your vacuum cleaner and mop?
Is there enough space for your seasonal holiday decorations, summer or winter activities like beach gear or snowboards? What about the boxes of random junk that we all have? You don't want to buy a home, move in, and have to get rid of half your stuff because it won't fit.
Related: HOW TO RENT OUT A HOUSE: FIRST TIMER TIPS
Are the Rooms Large Enough for You?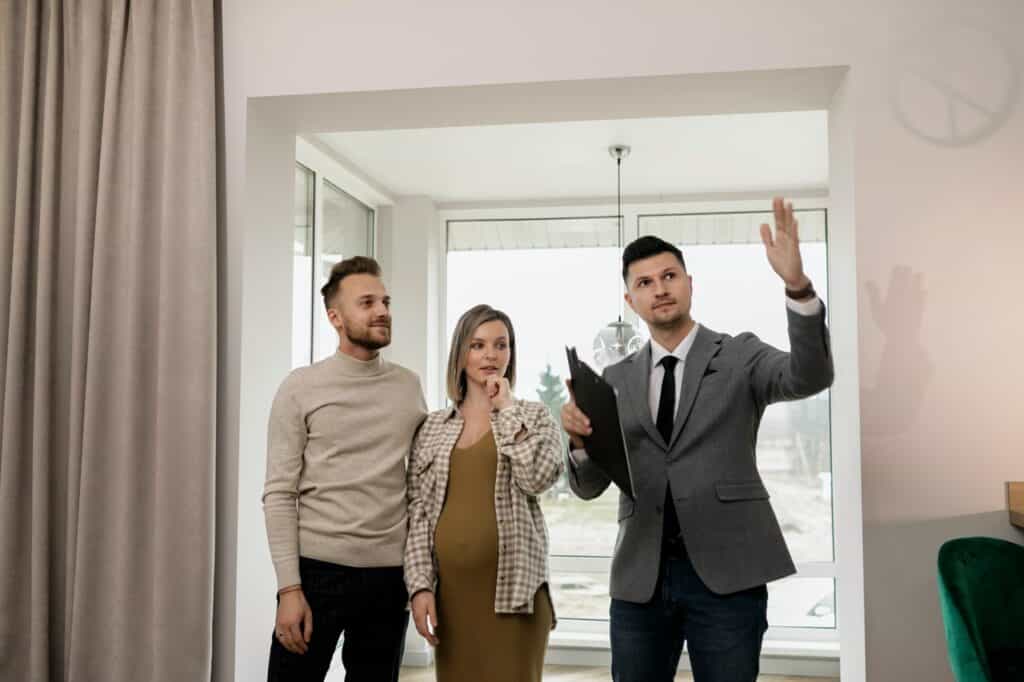 To harp more on ensuring the home is large enough, make sure the furniture you have is going to fit. 
Can you get your mattress and box spring up the stairs? Will your sofa fit in the living room? If you don't have room in your budget to buy all new furniture for your new house, take some measurements to envision how what you have will fit. 
Which Way Does the House Face?
This can be the difference between whether your home has a lot of natural light or doesn't, especially during the summer. 
Bring a compass with you to a viewing (or use the one on your phone) and try to visit when the sun is out so you can gauge the amount of natural light the house is getting.
Related: THE BEST OUTDOOR LIGHTS TO LIGHT UP YOUR PATIO
Check Out the Window Frames
Window frames are a great indicator of the state of the house. If the owners have taken care of those, it's very likely they have taken care of the rest of the home. 
So how can you check if a window frame is in a good or bad condition? If you can push your finger into a wooden window frame with ease, it's rotten. If you can see condensation between double-glazed window panes, they are faulty. 
Is the Staging Hiding Things?
Mirrors, lighting, cozy fires, fresh paint, and a fresh-smelling candle are all tricks that sellers use to make their homes look more appealing. 
Small furniture also makes a room look bigger. You can also ask the seller what they plan on leaving behind if the furniture and fixtures they have really fit well with the space!
Are There Enough PowerPoints (Wall Plugs)?
Bad wiring is dangerous and rewiring a home is expensive. Check the fuse box to get a good indication on how the wiring is. 
In today's digital age, make sure there are enough outlets for all your devices!
How Old is the Roof?
Replacing a roof is expensive, and it needs to happen every 15-20 years. 
If the property has a flat roof, check on the sealing material and whether or not it may need to be updated or replaced.
How Old is the Plumbing?
Plumbers are also expensive! Ask the seller whether or not they are insulated. 
Make sure they are not made out of lead (lead pipes need to be replaced). Run the taps to see how the water pressure is. Ask about the radiators, how old the boiler is, and the hot water tank.
What's the Condition of the Attic
The attic is an often ignored but important part of the house (if the house you're looking at has one). 
How big is it? How easy is it to access? How much could you store up there? Could it be converted to extra living space? Is it insulated (this could affect your bills in the wintertime)?
Consider the Neighborhood
Consider the neighborhood you want to live in by imagining an average day in your new home.
How close are your neighbors? How close are the stores? If you need to grab something quick like a gallon of milk or a carton of eggs, how far is it to walk, bike, or drive? 
Is it on a quiet street or a busy street? Is it near train tracks or an airport? Is it within smelling distance of the local dump? What about schools? A close school may be a convenient walk but inconvenient when trying to drive anyway during peak drop-off or pick-up times. 
Are you near any bars that might get rowdy late at night? What do you value in your neighborhood? What makes you feel at home?
Shop Around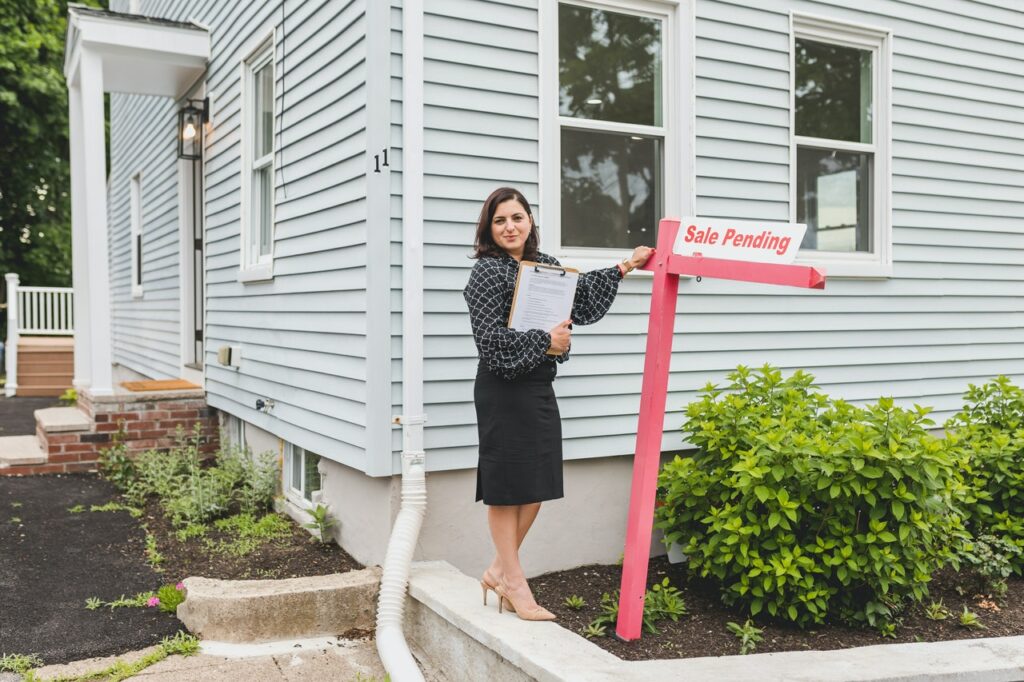 When buying a home, it might feel like the pressure is on to get the house you want before someone else does (especially in this market). Don't make any rash decisions just because you feel like you have to. 
Shop around, and get a good feel of the home and the neighborhood before you submit your offer. Remember… buying a home is a big decision! Take time to consider that decision before putting your foot right on the gas.  
Final Thoughts on Buying a House
When it comes right down to it, buying a home for the first time can feel like a daunting, overwhelming task, but it doesn't have to be! 
Be realistic, take your time, hire a reputable, experienced agent who understands your vision, and get to know your mortgage and lending options. Know what to look for when you're searching for and viewing the home so you can save yourself headaches down the road!
Renovating a home is daunting, yet highly rewarding. Check out our story to learn more about our philosophy behind modern home renovation.