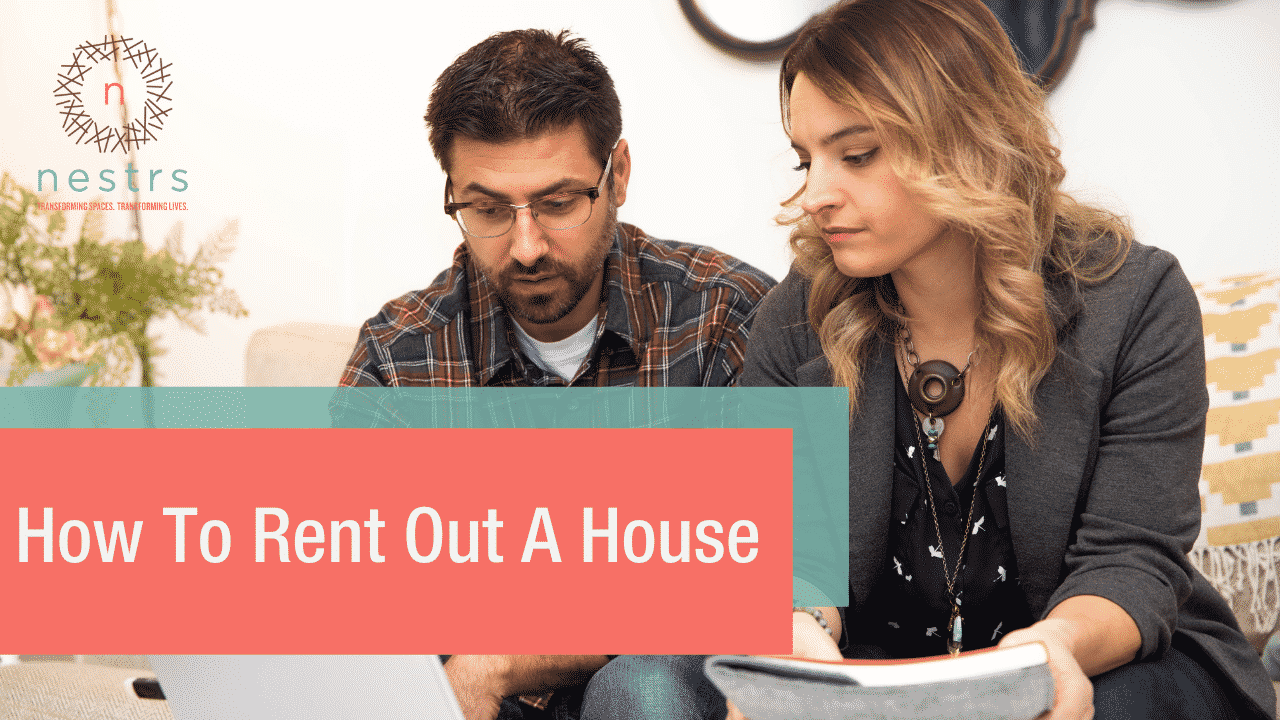 14 Jun

How to Rent Out a House: First Timer Tips

Renting out your house can provide mostly passive income for you while you move on to your next personal home. However, you probably have questions, especially if you've never rented out your house before! Read the answers to these frequently asked questions to learn more and make the right decision for you. 

Can you rent out your house if you still have a mortgage?
This varies on a number of different factors. When you get your mortgage, the mortgage broker will ask you how you plan to use the property. You may never have intended to rent the property out, so you should check with the mortgage provider to learn your options. You should also talk to your Homeowners Association (HOA) if you have one, to learn about their policy as well. 
Read more about how to turn your home into a profitable rental home by visiting the NESTRS blog. 
Related Link: 10 Easy Tips For Your First Investment Property
How do I rent out my house?
You will need to start by finding a tenant. You can do this by placing online realtor ads or in the local paper. You can even put a sign in the window. 
Once you find a tenant, you need to have them fill out a renter's application. The application should include the tenant's income, a background check, and credit check. You can even call former renters as a reference. 
If you and the tenant agree on terms, they will move in. Prepare yourself to help them with any problems that come out for the duration of their stay. When the term of the agreement comes to an end, you will both decide if you want to renew the lease or not. 

Is renting out a house profitable?
The amount you make from renting out your home depends on your renting practices. First, you need to set the appropriate rent amount. Then, you need to perform proper maintenance and make decisions that will benefit you in the long term. 

What documents do I need to rent a property?
You need to have the proper documents to ensure that you protect yourself as well as the tenant. Some of the required documents include:
Rental application

Emergency contacts

Lease agreements

Utility providers

Moveout letter

Mortgage

Property improvements

Rent invoices
Can I rent out my home without telling my mortgage lender?
No. You should always talk to your mortgage lender first. If not authorized, it could change the terms of your mortgage agreement completely, costing you a lot of money (not to mention additional fees for not letting them know in advance). You may also struggle to find new lenders if you default on the first mortgage. 
Can I rent my spare room out?
Many people use platforms such as Airbnb to rent out a spare room and share the common spaces with the person renting the room out. You will also need to make your mortgage lender aware of the situation. 
Most people will share their experience with others so make sure to do what you can to offer the best accommodations at a fair price and support any of their needs while staying with you. You should also avoid creating too much of a disturbance in case the renters want a relaxed environment. 
Related Link: Is Being an Airbnb Host Worth It?

What is the 2% rule?
The 2% rule refers to the fact that you want to earn 2% rental income on the value of the property as a goal. For example, a $500,000 property should generate $10,000 in rental income. When you follow this rule, you can trust that you will make money out of your venture. Of course, not every property earns 2%, and many people find themselves earning closer to 1%. You can still make the property profitable, but it will take longer at a 1% pace. 

Should I sell or rent my house in 2021?
People constantly look for appropriate places to rent, and more people will need a place after moving back into their parent's home after the pandemic. With rental demand high, it's a good time to provide a place for the right candidate. 
If you are struggling with whether to rent or sell your home in 2021, take a look at the housing market. Is it a buyers' market or sellers' market? Will you get a good offer on the home? If not, renting gives you a great option until the market turns again. 
Why rental properties are a bad investment?
Rental properties can be a bad investment when you add up all of the expenses associated with taking care of rental properties. You need to put a lot of money into maintenance, finding tenants, and getting apartments ready for the new events. Make sure to take it all into consideration!
Are bank statements required for renting?
Yes. You may not necessarily need to provide bank statements, but you will certainly need to provide proof of income. In many cases, renters will want to see that you have had a reliable source of income for a certain amount of time, so hold onto income-related documents for an extended period of time. 
How can I get my first apartment with no credit?
To get an apartment with no or bad credit, you need to let the landlord know upfront. They may work with you as long as you provide a larger down payment and show proof of income for an extended period of time. 
We all make mistakes, and sometimes the mistakes affect our credit. Landlords understand this in many cases, but concealing poor credit history can lead to distrust. Learn your credit score through a number of free sources and tell your potential landlord upfront to learn if they want to move forward. 
Related Link: First Apartment Checklist
What happens if I fail a rental check for renting?
If you fail a rental credit check, you will forfeit the renter application fee and move forward in your apartment search. Do not assume you can't get an apartment somewhere else. Keep trying until you find a place that does accept you. Work hard to move up to a larger and larger property until you are the one renting out space to others. 
Visit NESTRS to learn more about renting your house and all other homeowner needs.