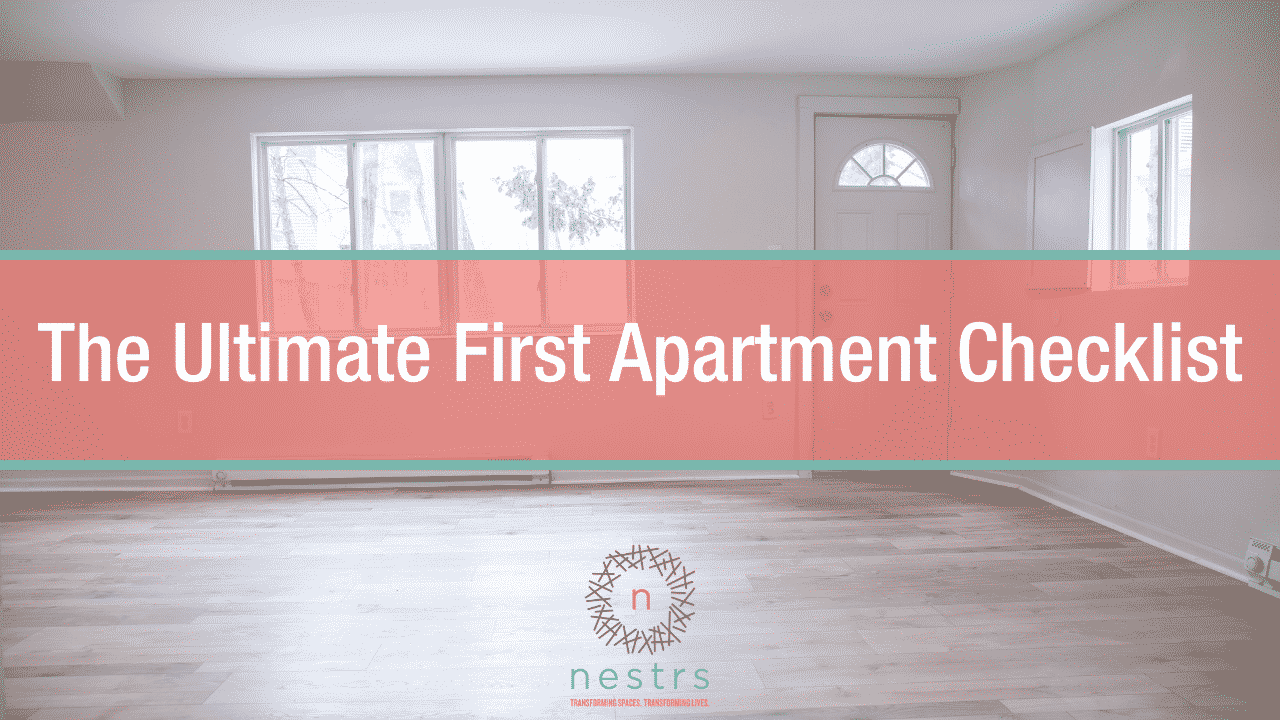 09 Apr

The Ultimate First Apartment Checklist

Disclosure: Some of the links you'll find within this post are affiliate links, which means Nestrs will earn a commission if you use them to make a purchase. Using the links is no extra cost to you; it only helps our small business! We want to share these products because we recommend them and stand by their quality. We got yo back! 😉

You did it! Whether you're finally moving out of your parent's house or you just graduated college, welcome to adulting! Coming from someone who was in your shoes not so long ago, having more space than just a bedroom to call your own is the best feeling. You're probably feeling a mix of excitement, nerves, and maybe even a little overwhelmed. If this will be the first time you're living on your own, you might be packing up your 10×10 bedroom and realizing just how little belongings you have.

Well, I am here to help! I'll let you in on what you really need for each room and what not to waste your money on!
For Move-In Day  
Preparing for move-in day may be the most important task you'll take on! It'll take some time to unpack and get everything situated, so make sure to have these items handy.
Here's what you don't want to forget:
Toilet Paper 

Handsoap

Paper Towels

Trash Bags

Bottled Water (don't forget to bring

extra

for your

move-in day helpers!

)

A

change of clothes

or

overnight bag,

so you don't have to dig through all your boxes your first night!
For the Entrance
This area is the first thing you'll see when you walk in the door and will inevitably end up as a catch-all spot. Ensure you have enough functionality to keep your entryway organized and give a great first impression to any guests you have over!
Shoe Mat/Storage

Key Hook

Coat Rack or Wall Hooks (if you don't have a

closet

)

Mirror (for those last-minute checks before you walk out the door)

Small table (mail, keys, wallet)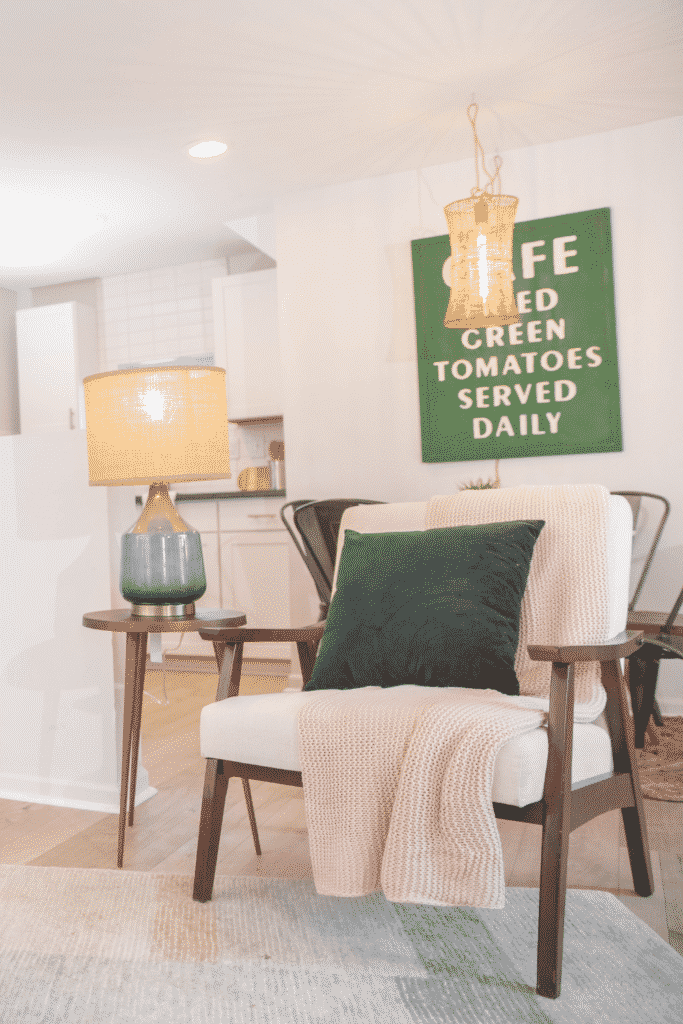 For the Living Room
This room is where you'll be hanging out with your friends or even by yourself. You'll want to have enough seating and storage in this space!
Couch and Other Seating Options

Coffee Table

TV Stand

Lamps (a lot of apartments lack overhead lighting)

End Table

Curtains (if needed)
Some extras to get once you've settled
Throw Pillows/Throw Blankets

Shelf/Bookcase

Artwork

Ottoman

Speaker

Plants
Related: How to Best Light A Living Room Using No Overhead Light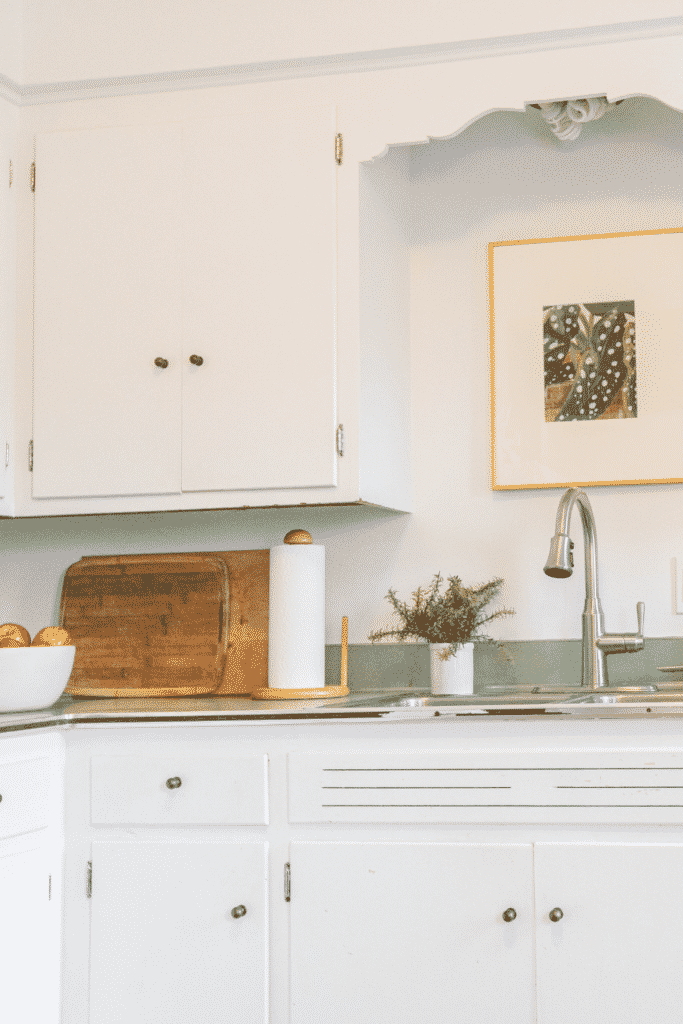 For the Kitchen 
The kitchen might be the place where you need the most items. However, your kitchen might not have the most space. Just because there's a gadget for everything doesn't mean you need it. 
Dishware and utensils
The amount of each item you need depends on how many people you're living with and how much overall storage space you have. I would suggest between 4-6 place settings for your first apartment. They don't have to be expensive. Just keep an eye out for ones that are dishwasher/microwave safe!
Dinner Plates

Small Plates

Cereal Bowls

Mugs

Drinking Glasses

Forks

Knives

Spoons
Pots and pans
Again, this assesses your storage space! You want to be absolutely certian that you have enough sizes to fill your cooking needs, but pots and pans can take up a lot of space. I highly suggest picking up a set of pots and pans. A set will give you a pretty good variety while not giving you so much that they're left in your cabinets collecting dust.
Appliances
Your apartment will probably have an oven and refrigerator, but here are some extra gadgets to consider!
Microwave (if one isn't already built-in)

Toaster Oven (small ones are great and will get WAY more use than a toaster)

Airfryer 

Hand Mixer 

Crock-Pot (Great for meal prep!)
Tools and supplies
Cutting Knives (big and small)

Cutting Board

Measuring Cups and Spoons 

Veggie Peeler

Mixing Bowls 

Bottle Opener

Can Opener

Corkscrew

Aluminum Foil

Cling Wrap

Cooking Utensils (Tongs, Spatula, Whisk, Stirring Spoons)

Colander

Ice Cube Tray
Spices & pantry
What's in your pantry is ultimately reflective of the foods you enjoy and your lifestyle, but here are some items that are great to have on hand!
Salt

Pepper

Go-to Spices (Mine are garlic powder, Italian seasoning, onion powder, cinnamon and 

Oil (olive, coconut, vegetable)

White Sugar

Flour

Brown Sugar

Vanilla Extract

Baking Soda

Baking Powder
Miscellaneous kitchen items
Trash Can/Trash Bags

Sponges

Dish Soap

Oven Mitts

Dish Towels

Dish Drying Rack

Silverware Organizer (make sure to look at the size of your drawer!)
Related: Moving In Together: A Complete Guide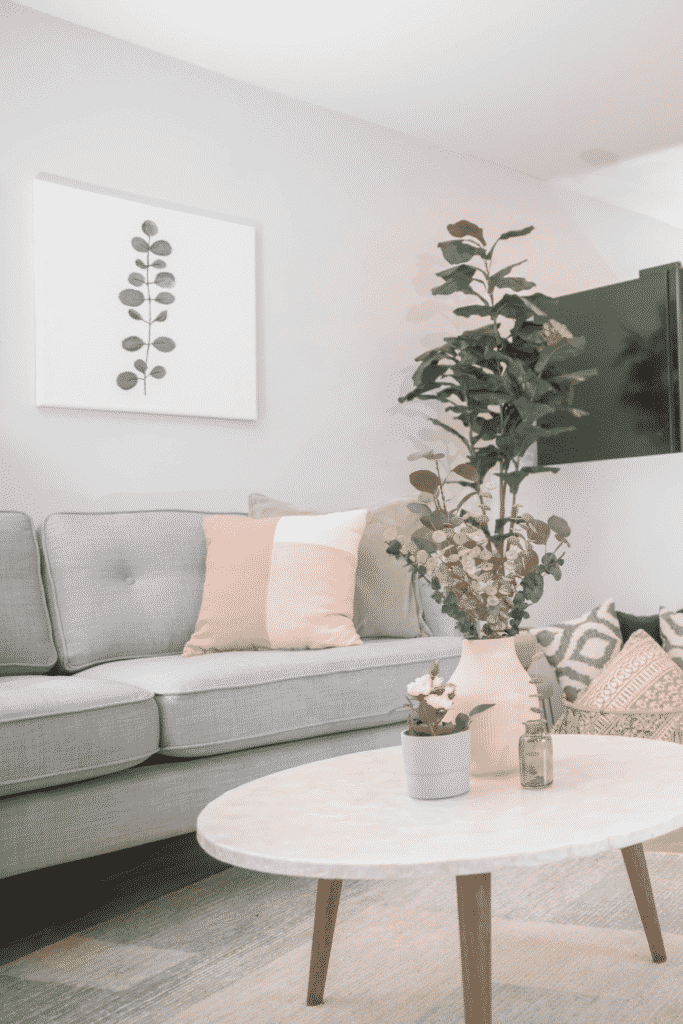 For the Dining Room/Area
This area may be in your kitchen, or maybe you have a separate designated space for eating meals. Make sure to take note of the size of your eating area!
Table

Chairs

Artwork/Other Decor
For the Home Office
Suppose you're working from home or still in school and have space. Set up a designated work area! Even if you make your way to the couch some days, having a workspace will help your productivity and keep you organized!
Desk

Chair

Lamp

At this point, it may be an excellent time to remind you to make sure you set up internet services!
Are you moving to a new apartment, home, or condo and want to make sure you'll have everything you need in your new residence? Take a look at the top-quality articles, lists, and plans offered by Nestrs, or reach out to them today at welcomehome@nestrs.com to learn more.
For the Bedroom
Since your bedroom is no longer your entire living space, you can make this your sanctuary. The place where you can relax and retreat! 
Bed

(you could do just the

platform frame

or one that has a

headboard

)

A mattress (if you're looking for

a great mattress

,

I highly suggest this one)

Nightstand

Dresser

Pillows

(I LOVE these)

Bedding (

Get at least two sheets sets

, and you can thank me later!)

Mirror

Lamp(s)

Curtains (if needed)

Hangers

Hamper

Fan

Artwork/Decor
Related: 8 Simple Steps to Make a Bed Your Guests Will Love
For the Bathroom
Shower Curtain w/ Rings to hold it up!

Shower Liner (if you get a

machine washable

one, it'll save you some extra cash!)

Bath Towels

Bath Mat

Hand Towels

Wash Cloths

Personal Toiletries

Trash Can

Toilet Paper

Plunger (Your future self will thank you)

Toilet Brush

Over-the-Counter Medications (

Tylenol

,

Advil

,

Tums

, etc.)

Air Freshener
Cleaning Essentials
Glass Cleaner

Multipurpose Cleaner

Paper Towels/Microfiber Cloths

Vacuum

Broom

Laundry detergent

Stain Remover

Shower Cleaner

Toilet Bowl Cleaner
Home Toolkit
Don't be like me and end up using a high heel to nail up some artwork.
Hammer

Screwdriver

Scissors

Measuring Tape

Nails/Wall Hooks

Command Hooks/Strips

(Gotta get that

security deposit

back)

Extension Cords/Power Strips
First Aid Kit
Band-Aids

Antibiotic Ointment

Thermometer
Safety Essentials
Batteries

Lightbulbs

Fire Extinguisher

(Apartment may already be required to provide)

Smoke Detector (Apartment may already be required to provide)
Miscellaneous Items 
Tape

Umbrella

Modem

Router

Filing Storage (To organize all that

adult paperwork

stuff)
Final Thoughts
I hope this checklist helps you feel more prepared for this new journey. We are celebrating this next chapter with you and cheering you on as you make your way into the adult world! Just try to take it all one step at a time; YOU GOT THIS!
Are you considering opening up your own short-term rental or starting an Airbnb? Take a look at the top-quality tips, tricks, lists, and plans offered by Nestrs, or reach out to them at welcomehome@nestrs.com to learn more today.