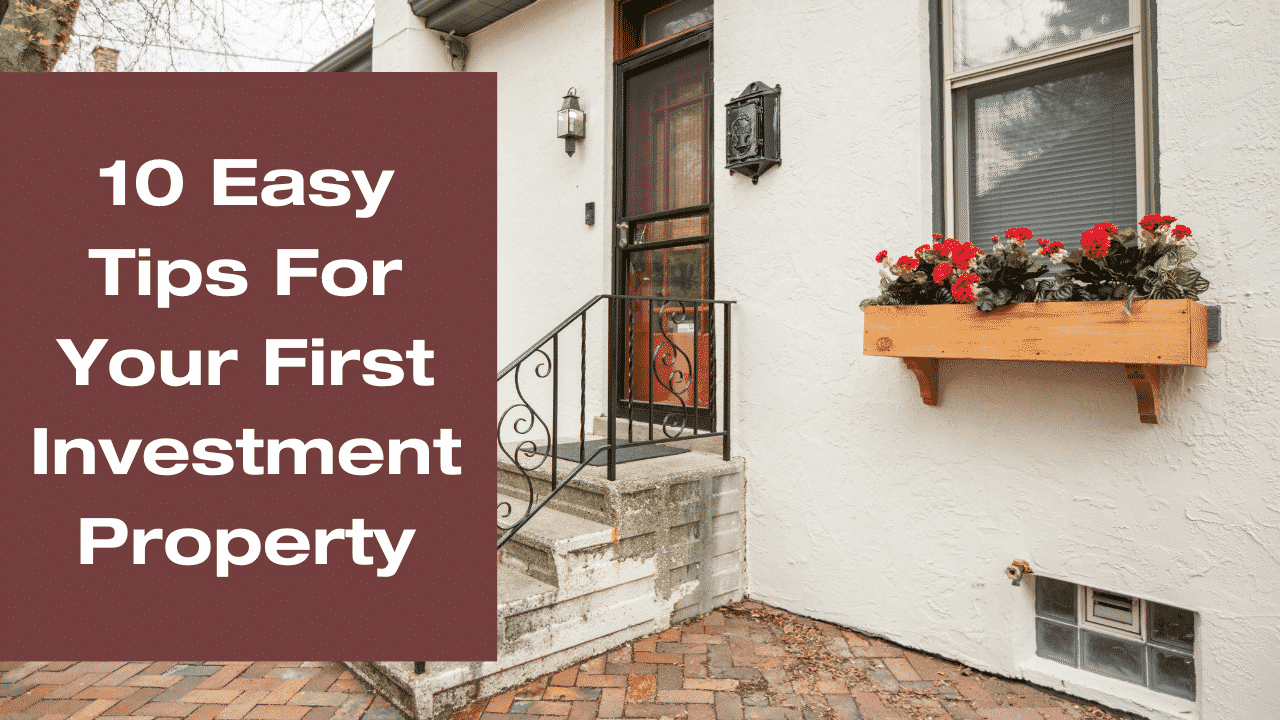 05 Apr

10 Easy Tips For Your First Investment Property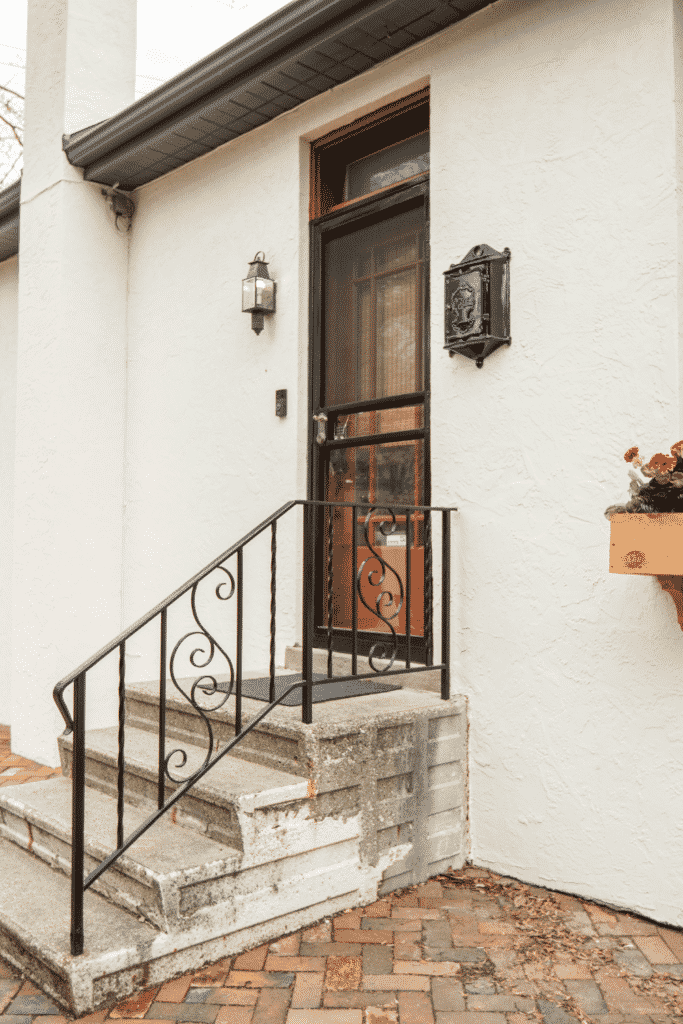 Owning investment properties is an excellent way to build personal wealth, but it isn't easy. Finding the finances isn't the only thing to consider. There is more to owning rental properties than raking in the money. Here we have 10 tips for making your investment a positive and profitable experience. 
1. Is being a landlord for you?
How are you at dealing with repairs, questions, concerns, and the other hundred and one details a landlord must monitor? You could, of course, hire people to interact with your renters on your behalf, alleviating the need for your own involvement, but that isn't advisable in the beginning. Until you have several properties or have accumulated significant finances, it is more cost-effective to take care of things yourself. If you aren't handy yourself, you will have to hire tradespeople, which may be a financial burden. 
Your investment needs to be cared for and protected. If you don't think you have the wherewithal to take care of the physical structure and deal appropriately with tenants, you may not be cut out to be a landlord. 
Related:  What to Look for When Buying a House: A Beginner's Guide
2. Don't count on appreciation 
One of the things that draw us to real estate investment is the notion of appreciation. The idea that even without our input or effort, our property will bring greater returns over time despite early losses. This isn't investing; it's speculation. Don't count on appreciation. 
When determining the soundness of investment, don't count on increases in rents or values. Evaluate the investment based on current cash flow. Work out your cash on cash returns and an average of large and irregular expenses. 
Invest in properties that promise consistent cash flow. Your investment is likely to increase in value, but don't count on it. 
3. Pay down personal debt
While debt may not be an issue for more experienced investors who use it as a portfolio strategy, it isn't a good idea for investing newbies. Don't underestimate how previous personal debt can impact your ability to benefit from your investment. If you already have student or credit card debt, unpaid medical bills, or a child who will soon be in college, It isn't wise to tie up large amounts of funds in an investment property. 
The only time you should consider adding to your debt to engage in property investment is if your gains will exceed your debt. Keep a financial cushion between your investment returns and your debt payments. 
4. Budget for vacancies
As much as you might love to believe that rents will eternally replenish your coffers, the reality is that occupancy is not always consistent. You will experience times when tenants move out, and you won't be able to replace them for months. For all of that time, you will be without rental income. 
When a renter moves out, there is a turnover period in which you may repaint and do other repairs. You may also advertise the vacancy, show the property to prospective renters, screen them, and complete paperwork. It will not be as quick a process as you might like.
Vacancy rates vary in different markets, with some boasting rates as low as 2%, while areas of lower-demand as high as 20% vacancy. When looking at a potential investment area, look for an 8% vacancy rate as a baseline. At this rate, a one-month turnover each year is considered. 
5. Prepare for evictions
Some vacancies will have to be by design. This isn't easy for new property owners, who may wrestle with the emotional aspect of turning someone out of their home. It's not easy, and it shouldn't be enjoyed, but you will have to come to terms with it. 
Be prepared that not every tenant will prioritize paying their rent or caring for the property, and some may not abide by the terms of the lease. Evictions may be inevitable. If you notice the rent is late or there are other lease breaches, send them a notice of violation. If violations accumulate, you will have to evict.
Ensure that you understand the legalities and process of eviction. This can become a complicated situation if you set out incorrectly, leaving you exposed to legal and financial ramifications. 
The process of eviction can take months from beginning to end and can cost you financially. So be prepared. Know what the procedure is when you first become a landlord, so you won't have to play catch-up later. 
Related: How to Start Flipping Houses: A Beginner's Guide  
6. Forecast CapEx, repair, and maintenance costs
It's essential to know that your expenses, as a landlord, aren't restricted to mortgage payments. Your property will always require maintenance and often need repairs. You are financially responsible for these, as well as capital expenditures (CapEx). 
Maintenance costs can include repainting between occupancies, replacing worn carpet, and trimming trees in the yard. CapEx and repair expenses can consist of fixing the roof, the electrical system, plumbing, or replacing the furnace. 
Repairs are an ongoing expense, even with good maintenance, because everything suffers wear and tear. At some point, you will have to replace every component of the property. Although you can never know when this will happen, you can be prepared. Unfortunately, you should also be ready for things to happen all at the same time. It's not fair, but you may be required to spend a lot of money all in one go.  
The most responsible way to deal with this is to set aside a set amount each month – air-marked for maintenance and repairs. Consider 5% of the rent put aside for the maintenance, with an additional 8% for repairs and CapEx. Some sources advise setting aside as much as 20% to 30% for maintenance and repairs. 
Do you have questions about home renovation or design? We're your ultimate resource. Check out Nestrs today! 
7. Find the right location (Harder neighborhood, Higher risk)
It may be tempting to purchase a cheap investment property in a depressed neighborhood but think twice. If the neighborhood isn't stable or steadily improving, you may find yourself challenged to get your rent each month or deal with constant repairs to the property. 
Investing in problematic neighborhoods can have many difficulties:
You may not be able to attract high-income renters. 

You may have to settle for renters who don't satisfy all of your criteria. 

High crime can lead to damages to your property.

Receiving rent from tenants of low-income may be difficult.
On the flip side, investing in up-and-coming neighborhoods can be exciting and profitable. Buying inexpensive properties that steadily grow in value is a great investment strategy, but tread with caution. 
8. Choose quality tenants
While you may have friends who are in and out of employment, they won't make good tenants. When you're screening, you have to be thorough. Here are a few things for you to check:
Credit checks

Criminal checks

Eviction reports

Proof of employment

Character check with the employer

Renters history
Don't neglect this area – you'll regret it if you do. Having the right tenants will ensure your returns and make your landlord experience a positive one.
9. Stay liquid
Keep cash readily available for property expenses. It isn't enough to factor maintenance, repairs, and other costs into your cash flow calculations; you have to have that money on hand. It may be needed at any time and all at one time. It's happened before. 
Here is an example:
Rent: $1,000
Mortgage (P&I): $400
Insurance: $50
Property Taxes: $100
Maintenance, Repairs, and CapEx: $130
Property Management: $100
Vacancy Rate: $80
Total Monthly Expenses: $860
Net Monthly Cash Flow: $140
As these figures show, the most that the landlord here should withdraw as personal income is $140, although they received $1,000. You might be entitled to more if you are acting as your own property manager. 
10. Budget for property management costs
Of course, you can save yourself pennies by doing the property management yourself, but you may regret that decision. Unless you're particularly handy and love dealing with tenants, you may find it's more work than it's worth. 
Check around your local area for property managers. See what they charge and what services they provide. You may be surprised to learn that it's an acceptable expense once you factor in having time with your family and relieving some of the stress of direct dealings with your tenants. 
Related: How to Set Up an Airbnb
Final thoughts
If you're thinking about property investment, you've got the right idea. You just need to be realistic and understand that it's a business. Take the time to learn everything you can before you begin and know the law pertaining to you. 
New to property investment? We can help you with home styling, rental management services, and design. Visit Nestrs.