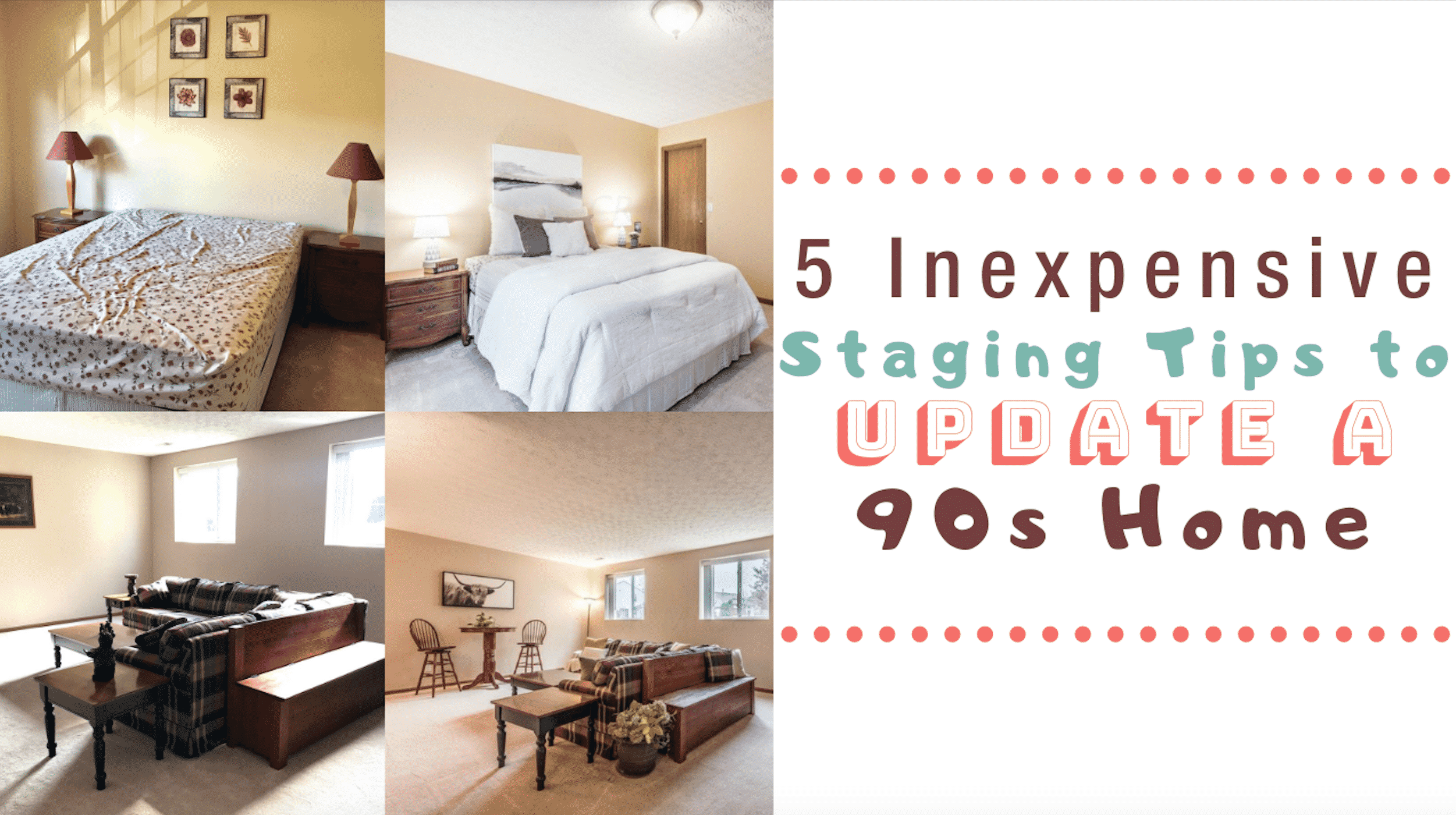 05 Dec

5 Inexpensive Staging Tips to Update a 90's Home
All of you are so curious about home staging…
We get so many questions on how we do what we do when it comes to staging homes… especially homes that are outdated compared to today's styles!
Every time we finish a staging we are BLOWN AWAY at the difference new artwork, lamps, pillows, bedding, and decor can make on a home.
And guess what?! Those items can do the same for YOUR outdated home! Our pro tip: don't get overwhelmed! Start with one room at a time! Your wallet will thank you for that as well. 🙂
There is no need to rush! Gradually make room in your budget to upgrade each room in our house!
Ok ok… here is what you all want to see!
The Transformation…
The Bedrooms
#1 Before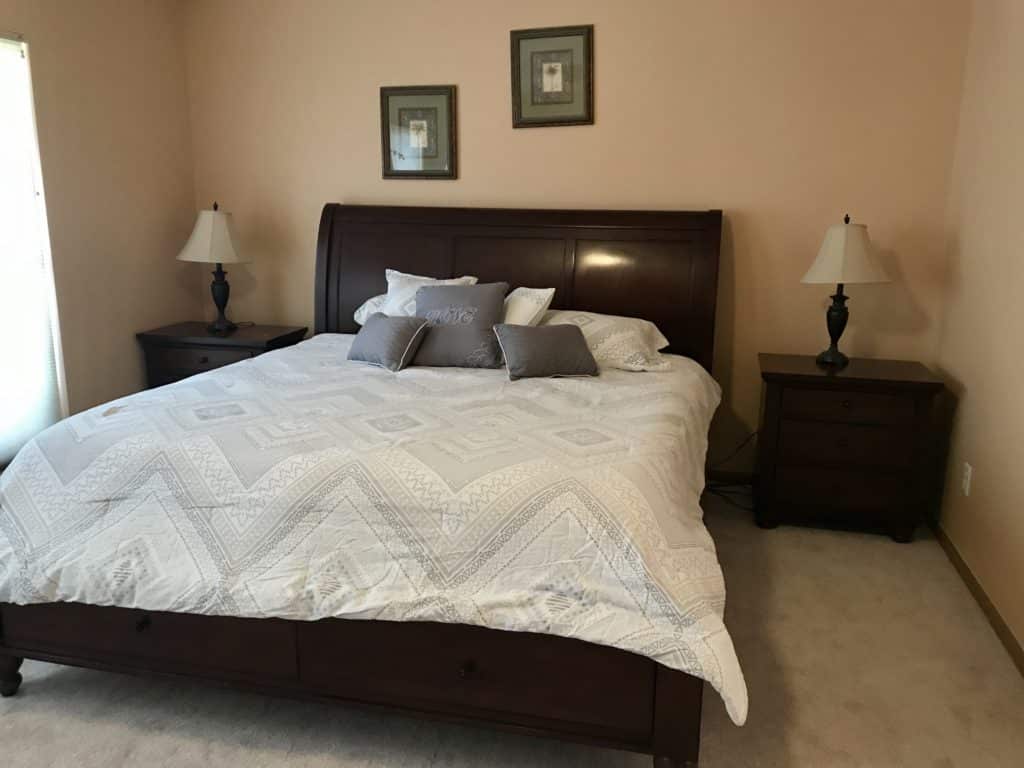 #1 After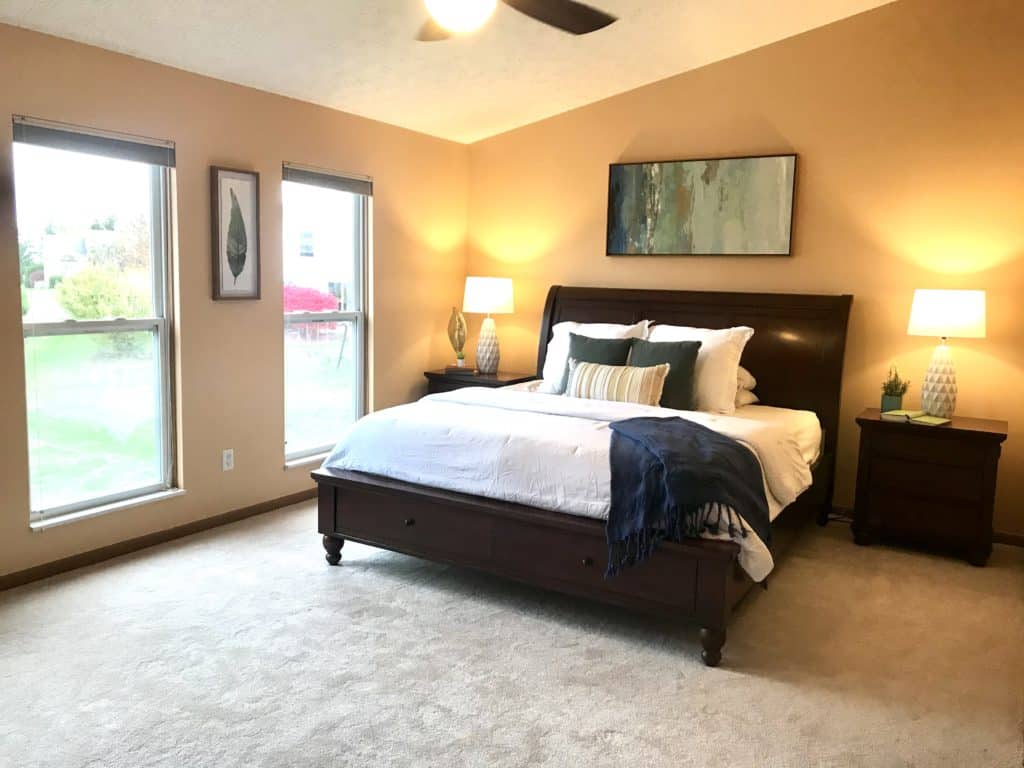 #2 Before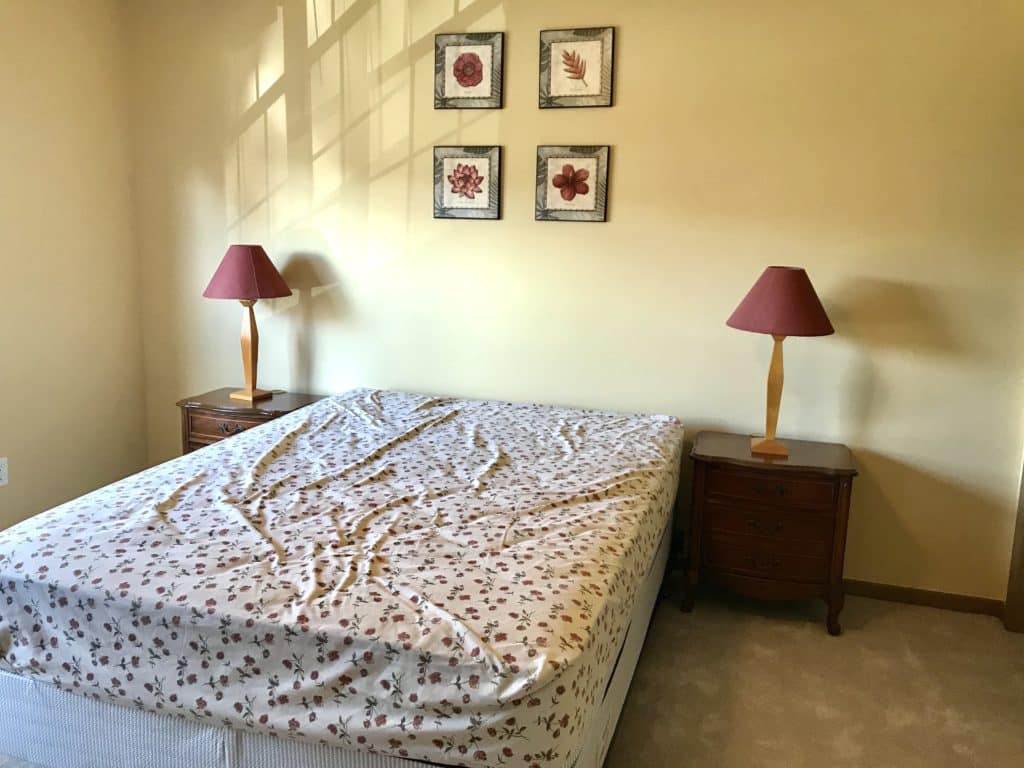 #2 After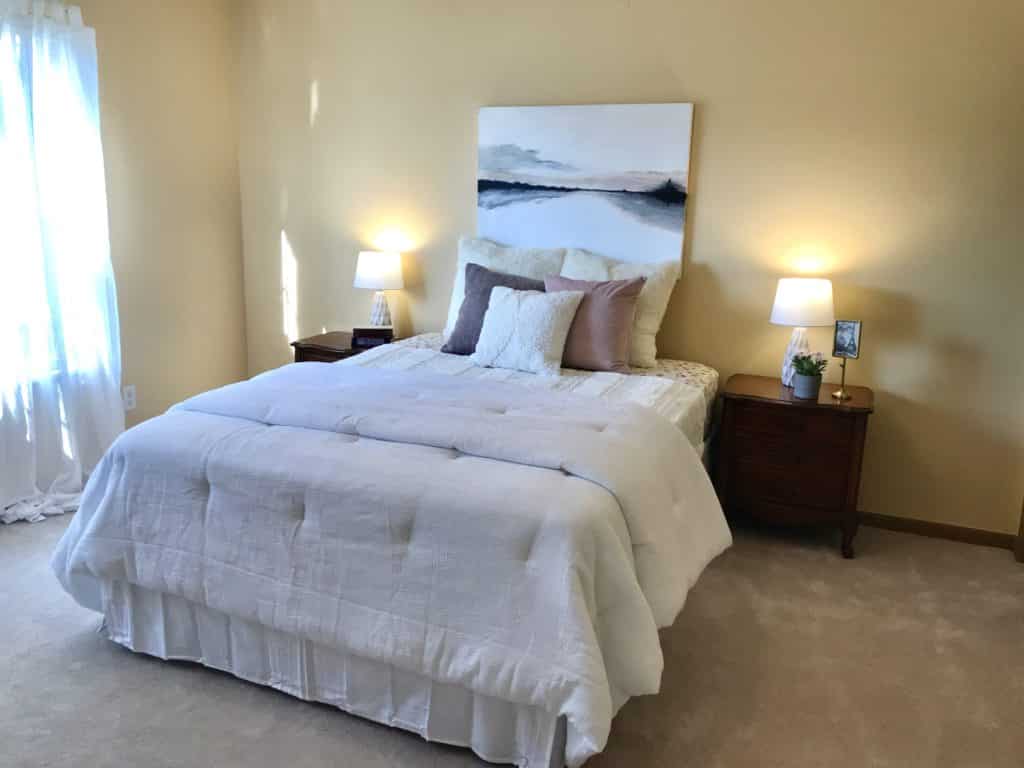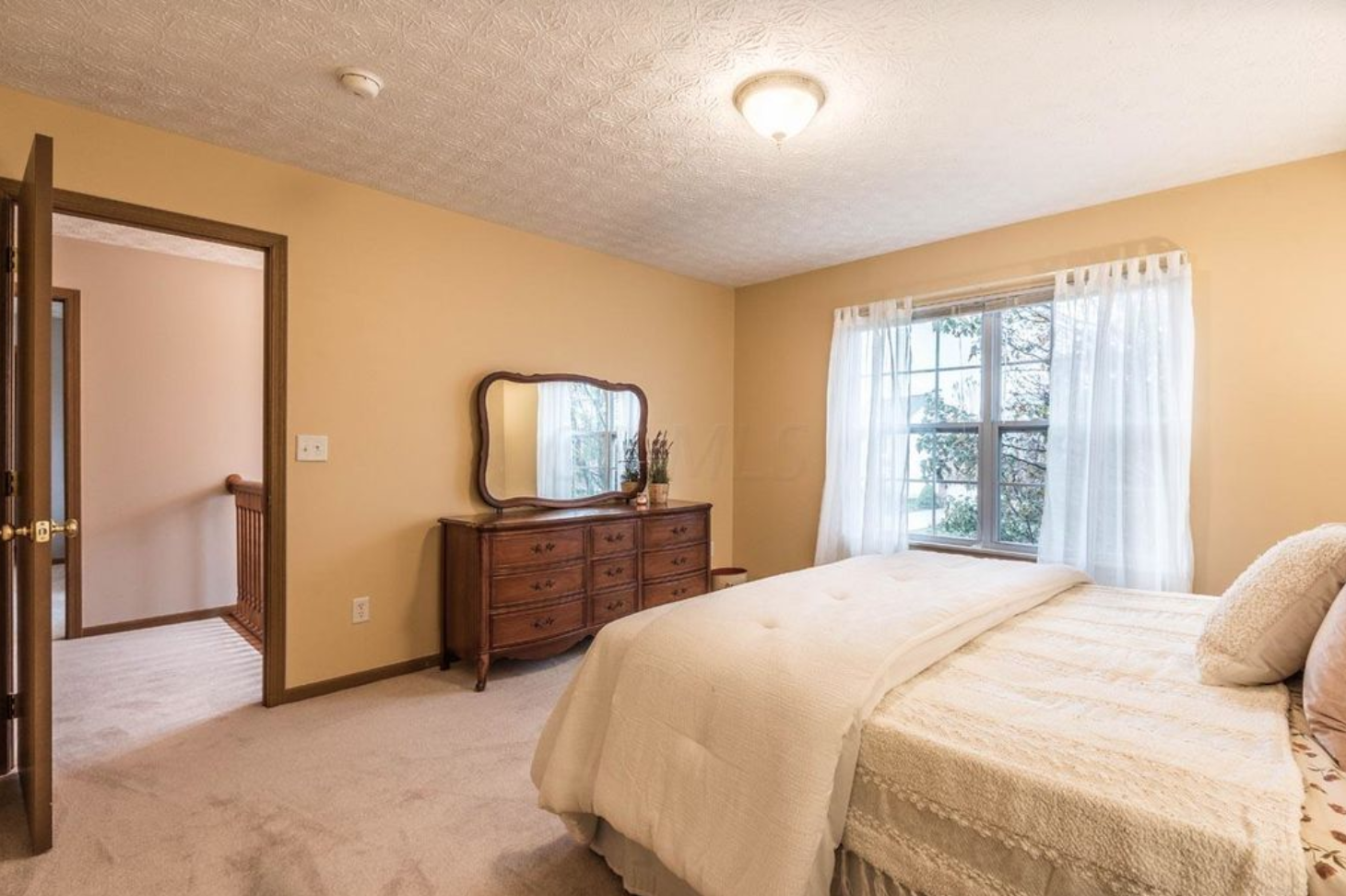 #3 Before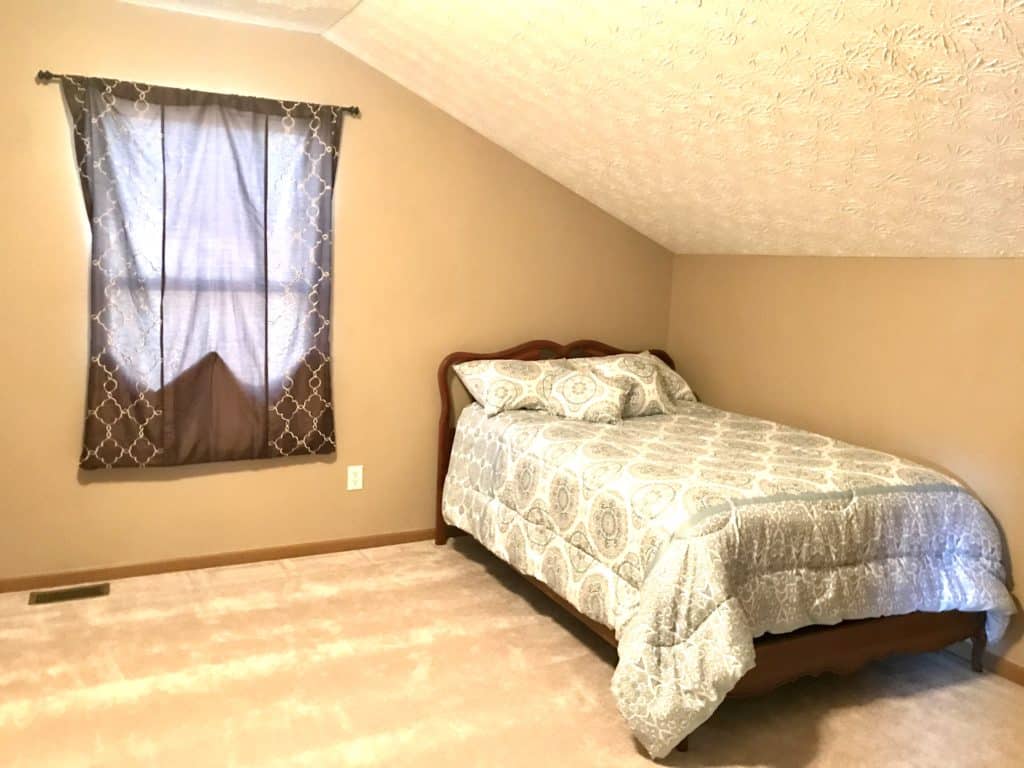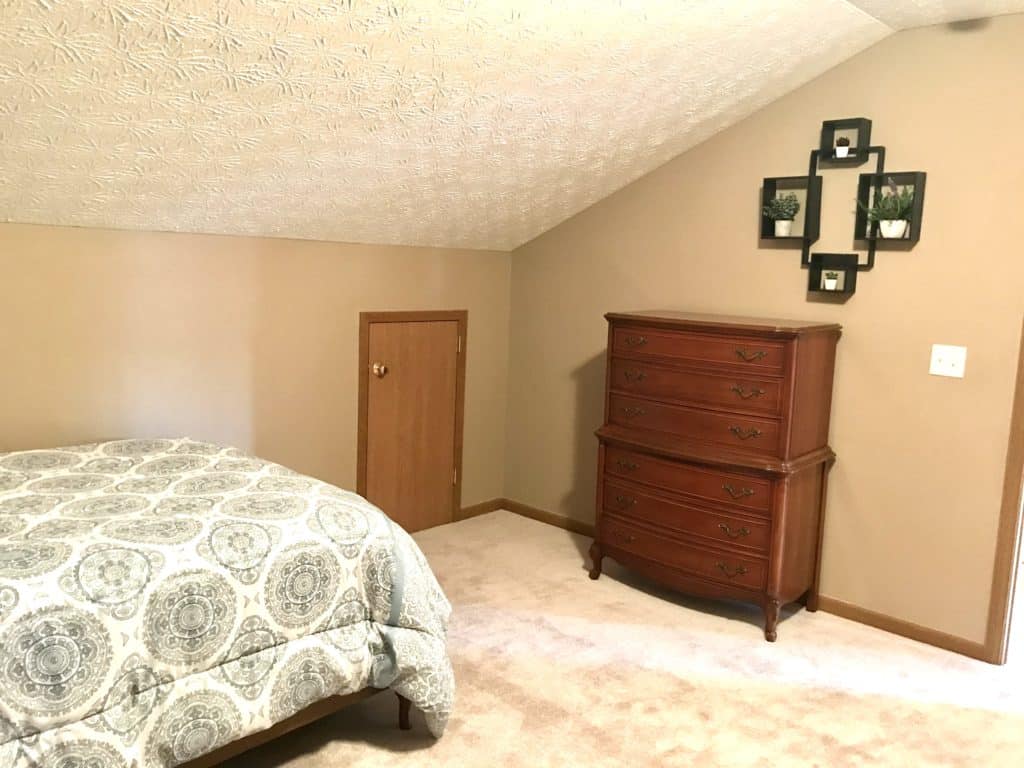 #3 After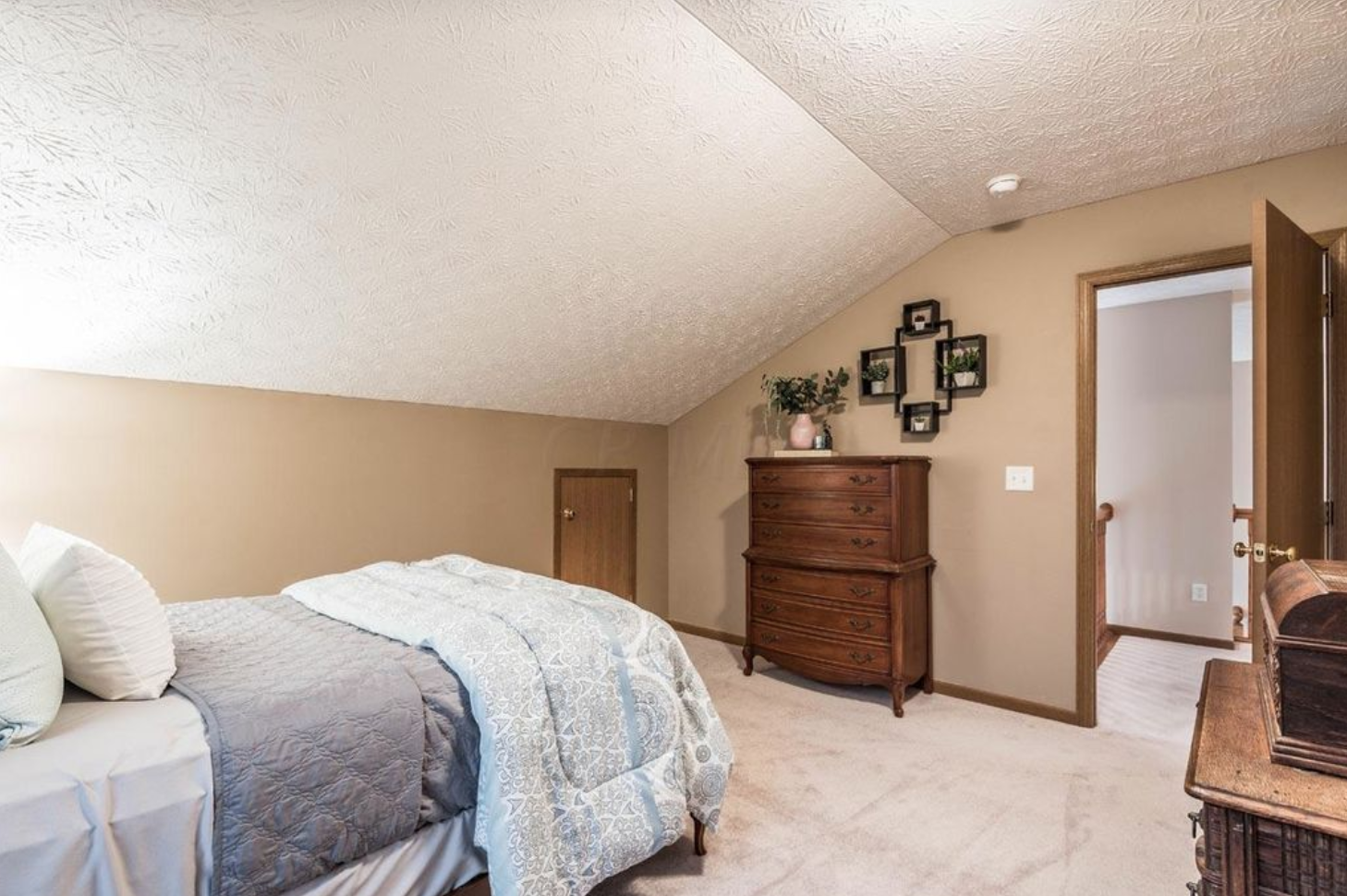 #4 Before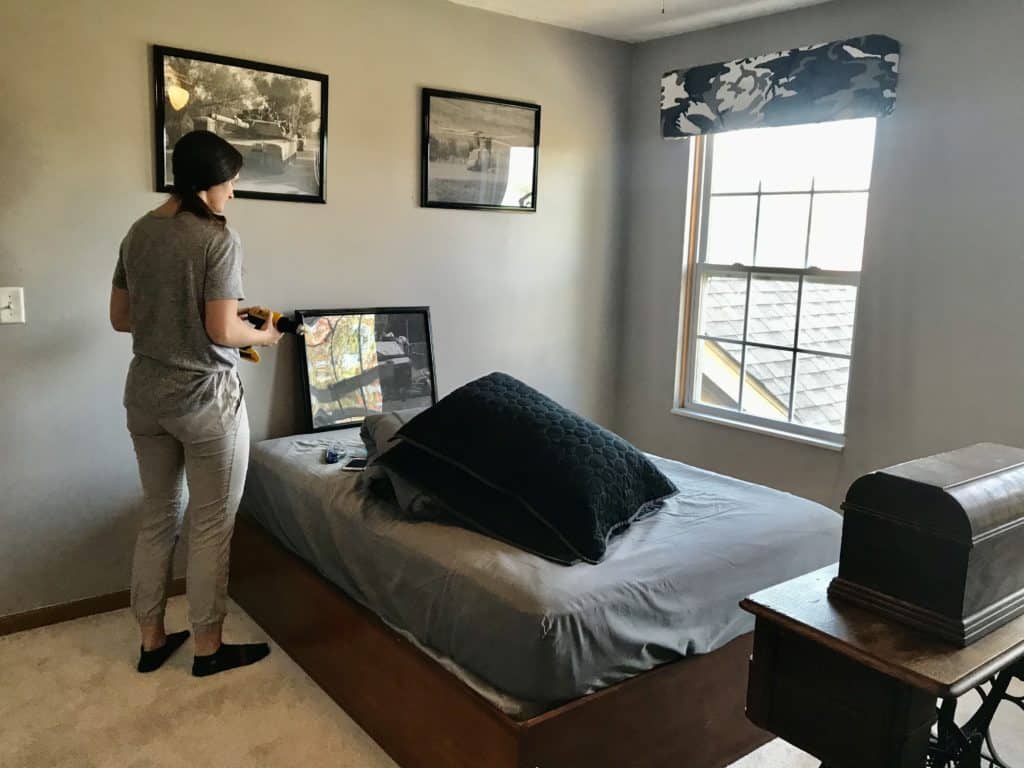 #4 After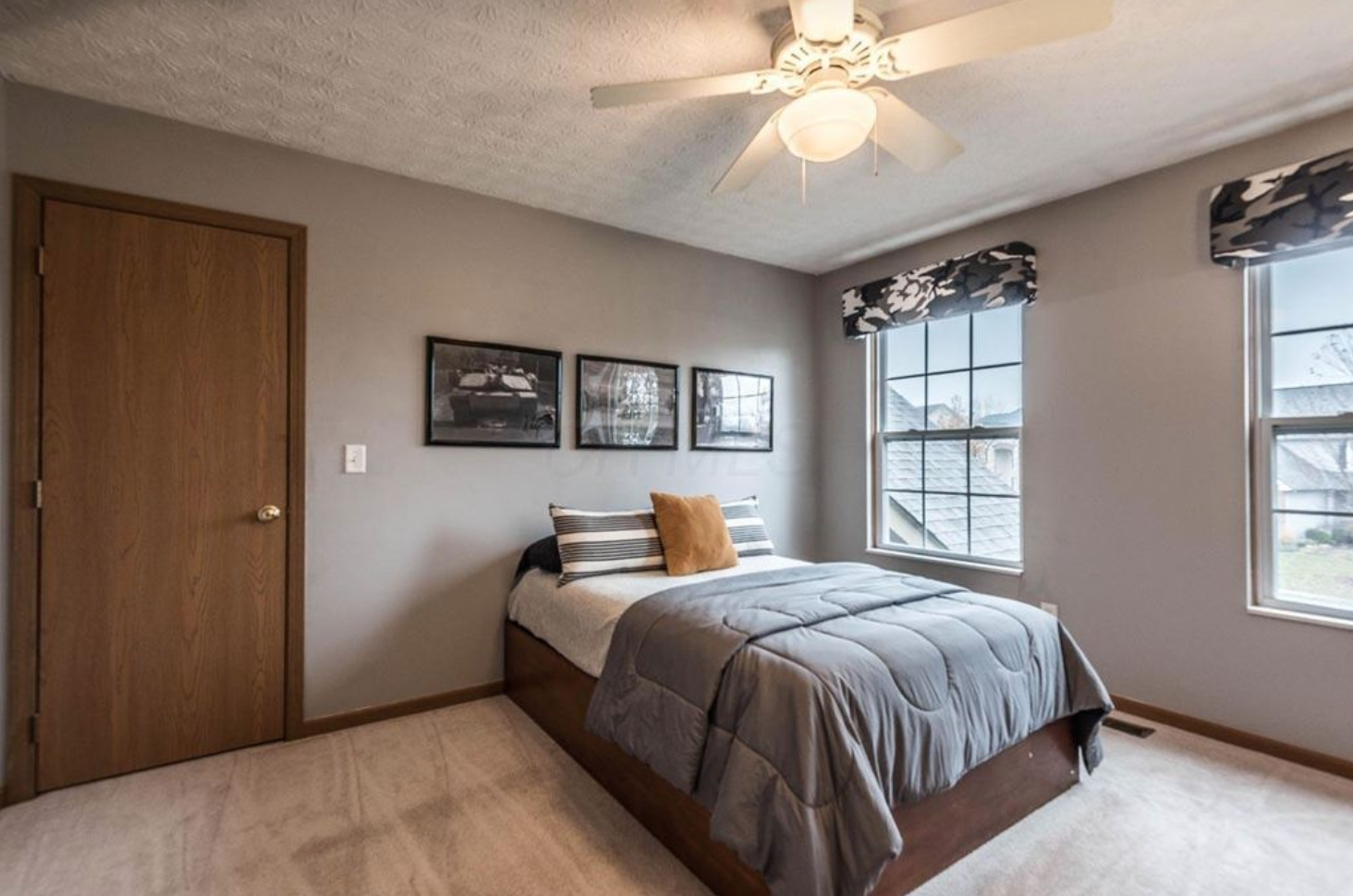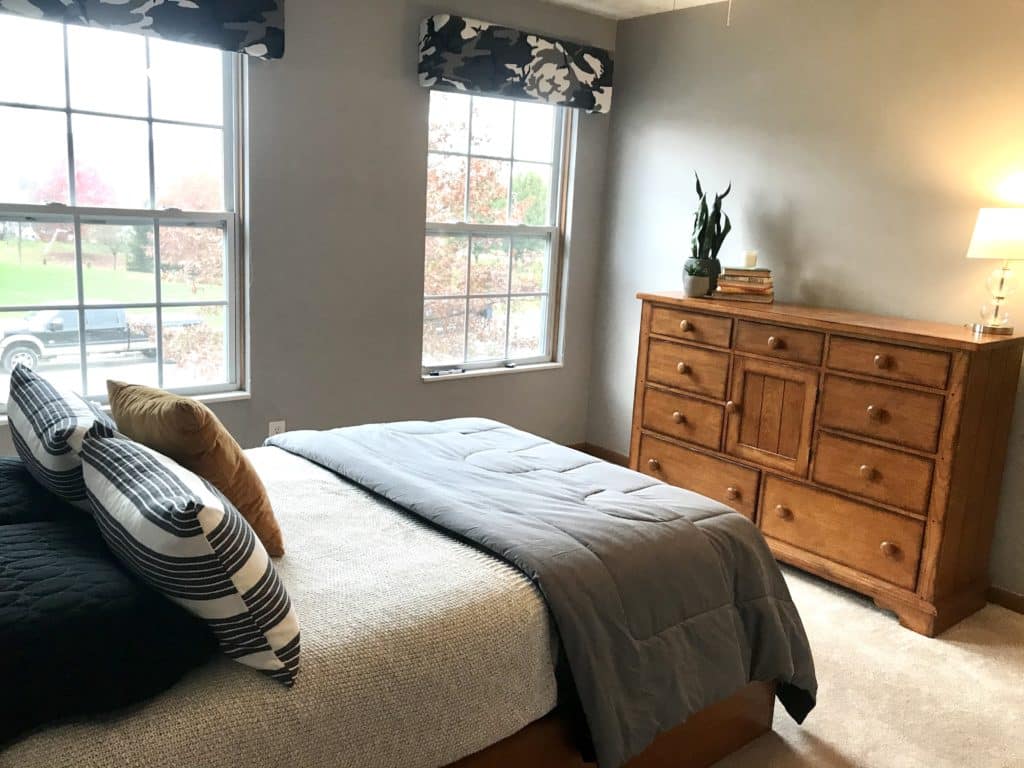 BEDROOM STAGING GOALS:
In every bedroom we stage, we always:
declutter
add new artwork
add new bedding and pillows
add white curtains
add new lamps
add basic decor
See the difference these items make?! Go back and look at the before and after pictures to pick out what we changed! You can do the same in your home!
The Kitchen
Before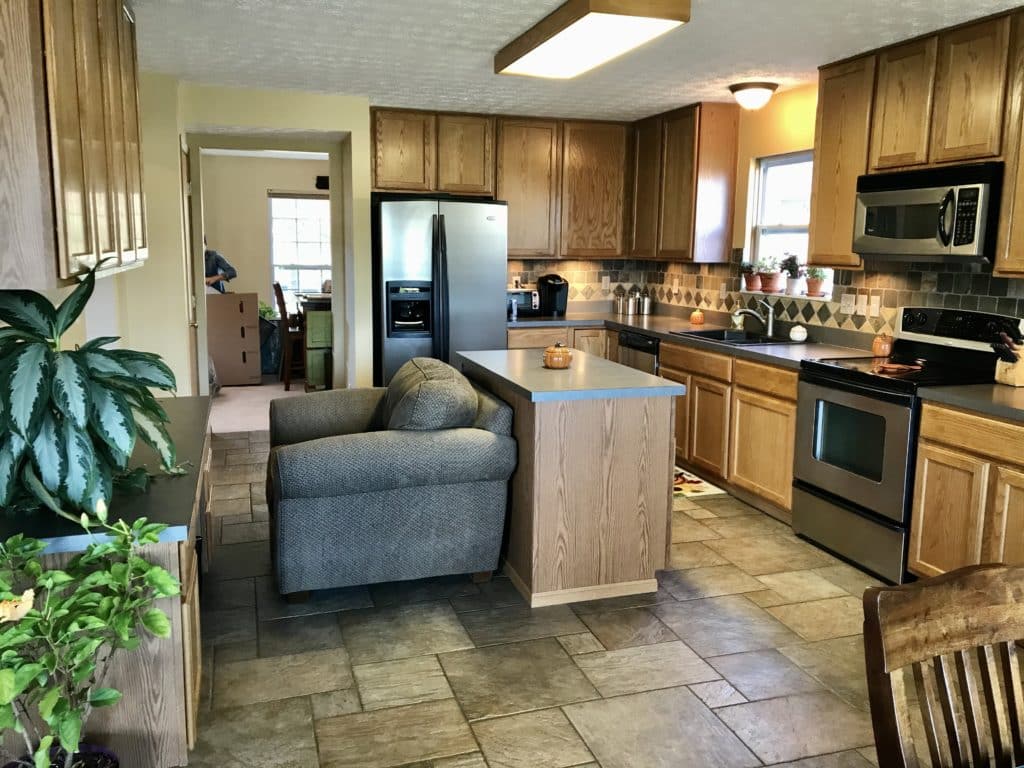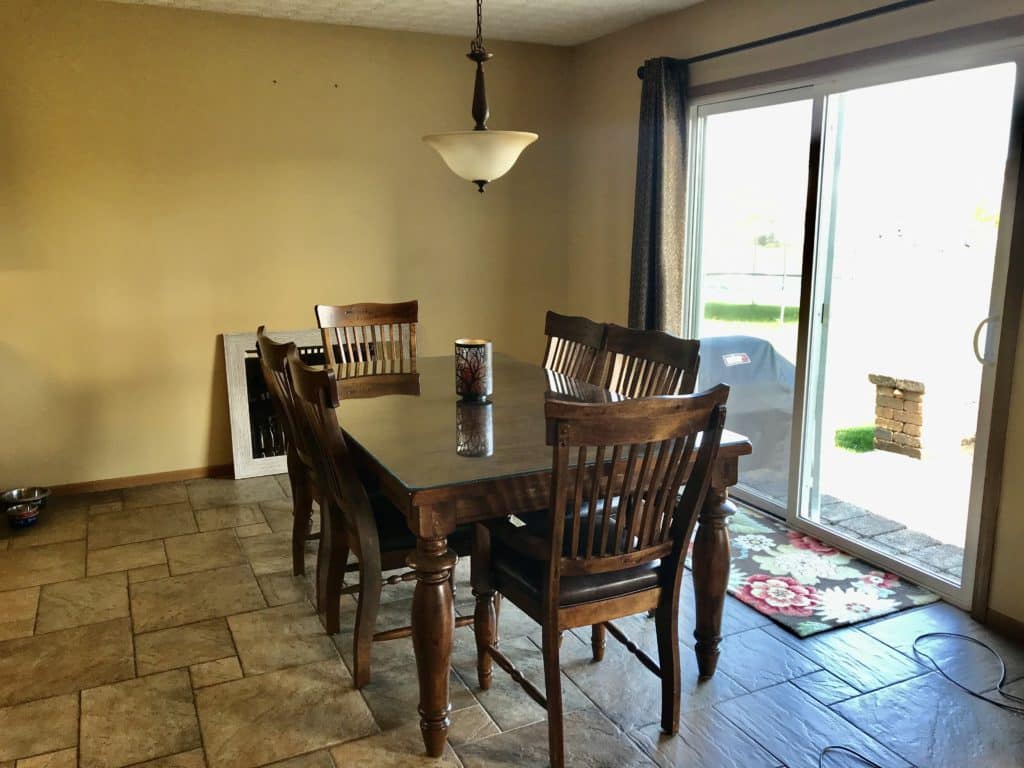 After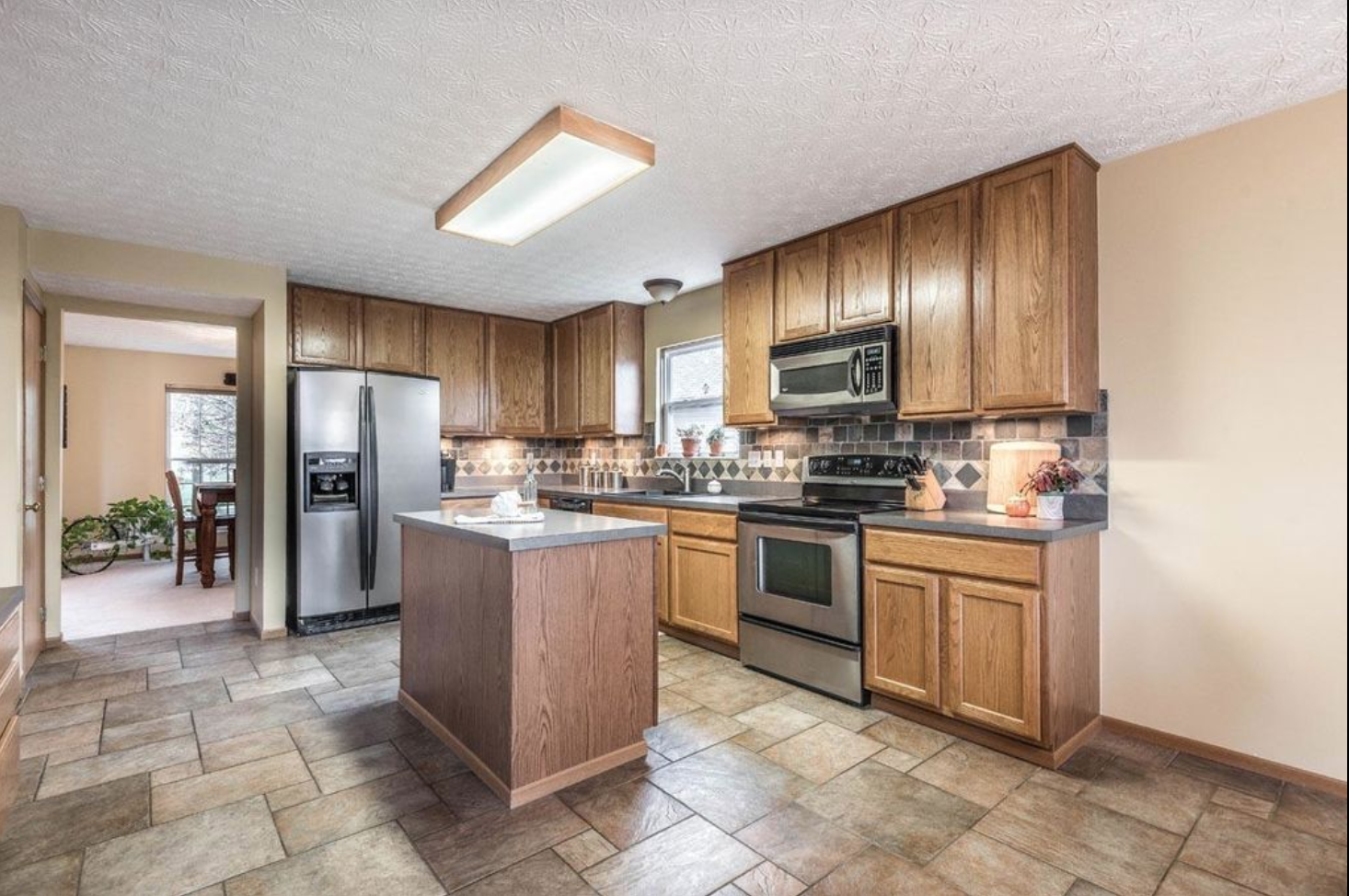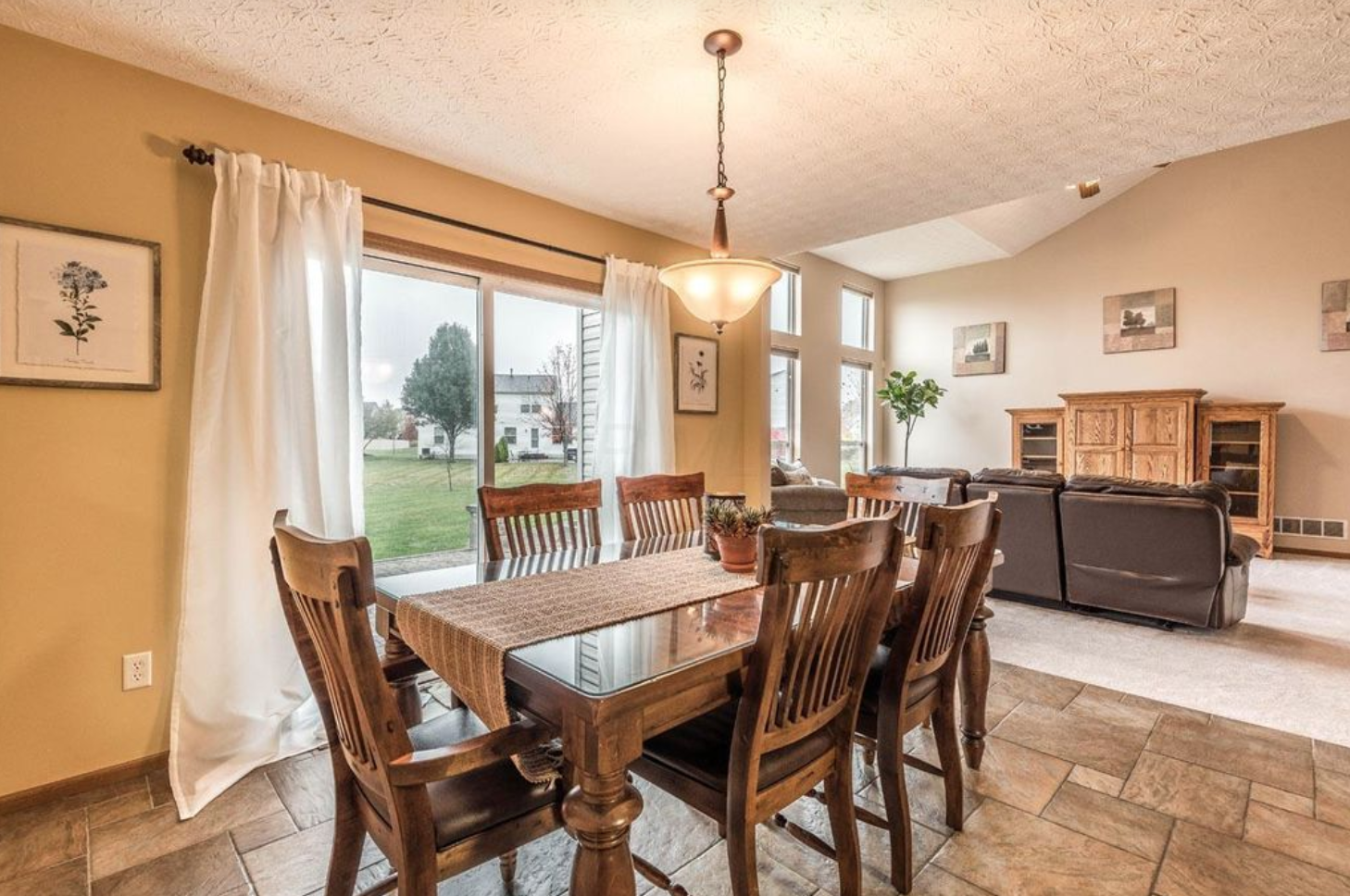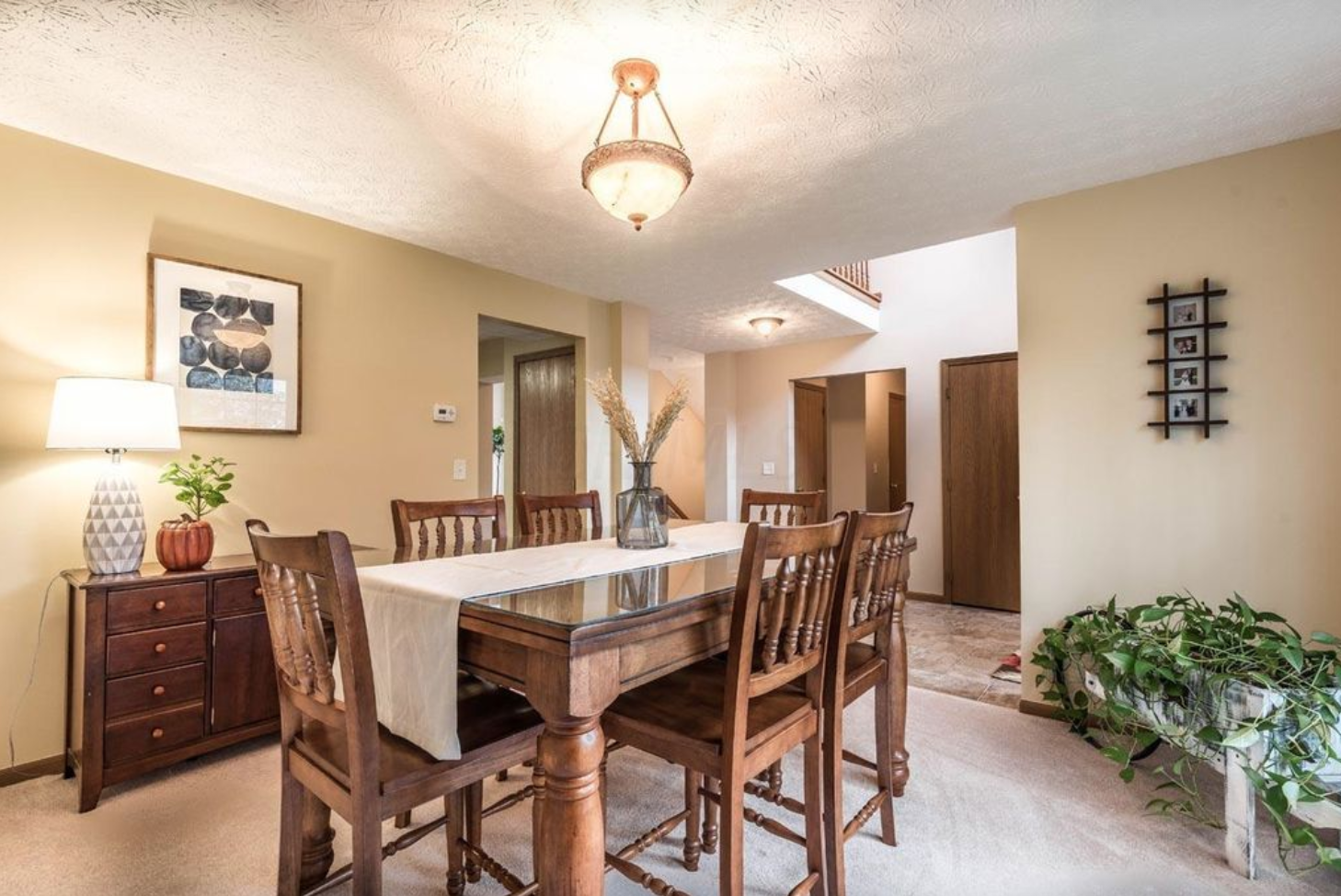 KITCHEN STAGING GOALS:
In every kitchen we stage, we always:
declutter counters and tables
add a runner to the dining table and pair it with decor or plants
if necessary, add white curtains
add new artwork
place a cutting board, olive oil container, a cute kitchen towel, and other decor on the island
The Living Room
Before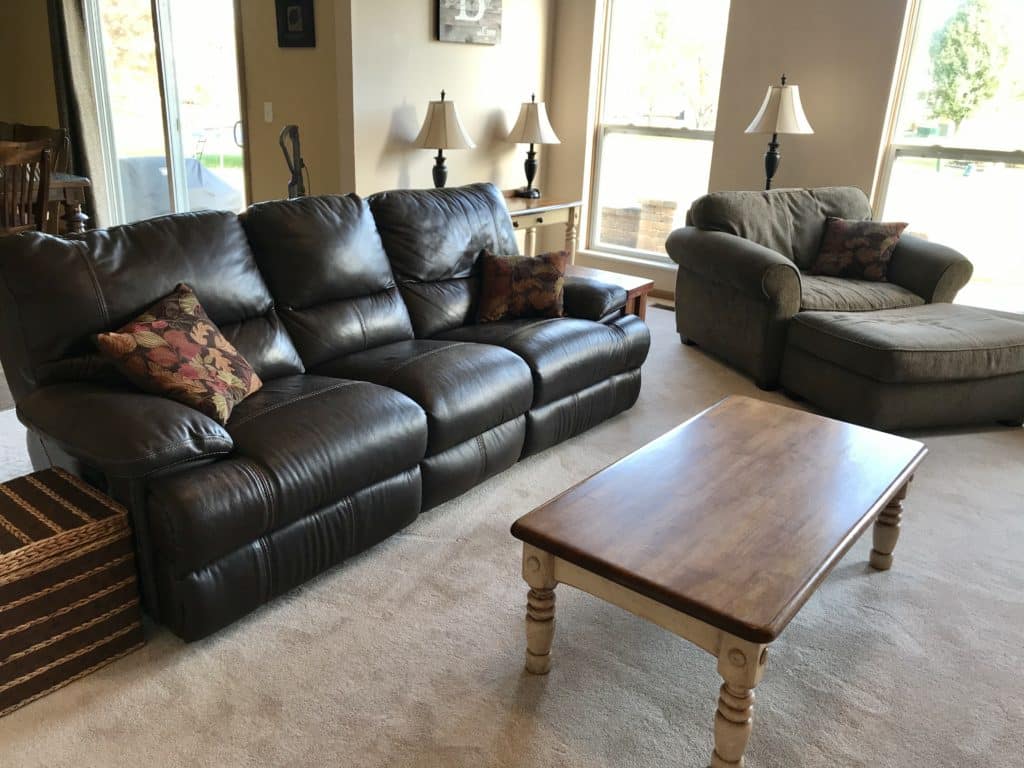 After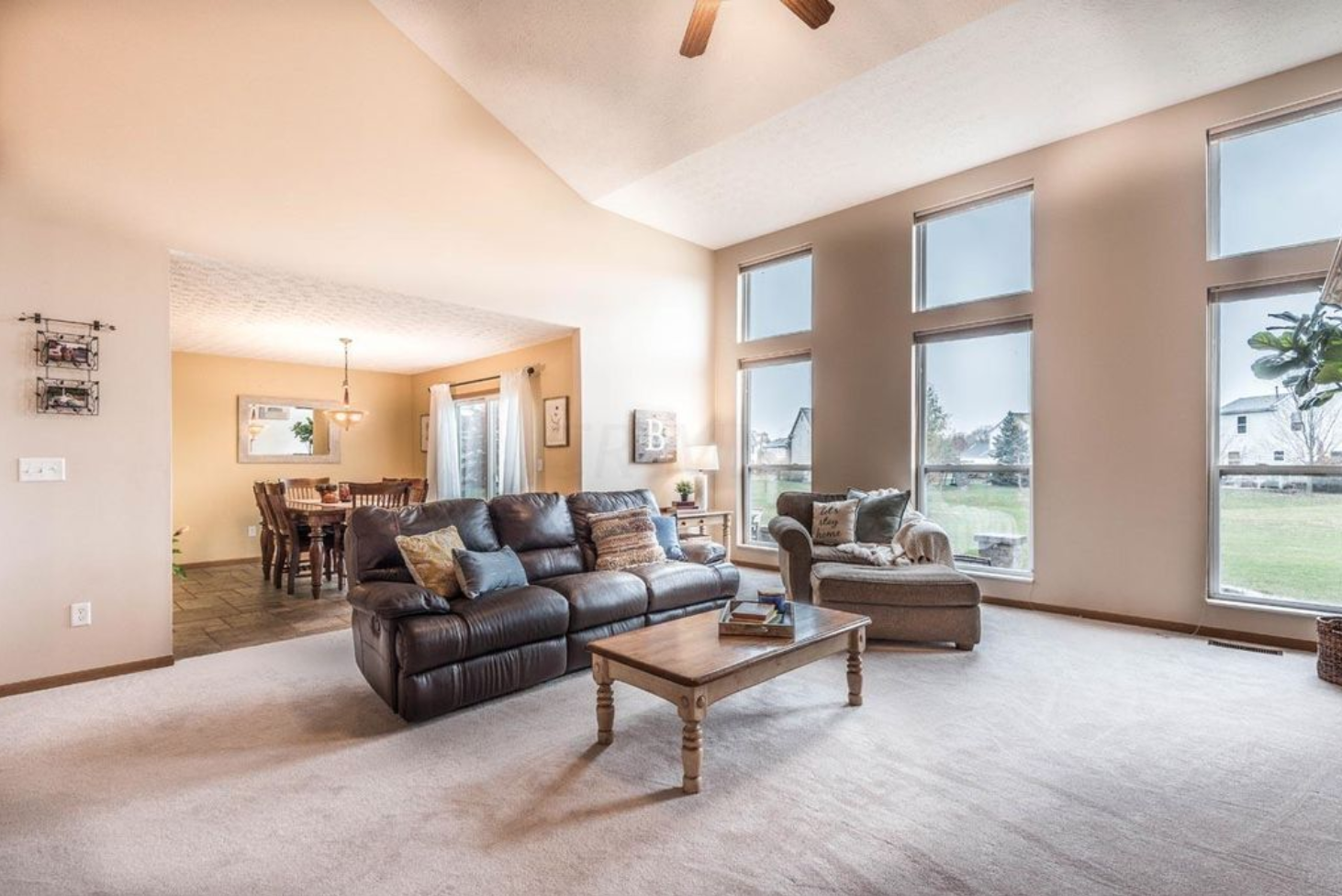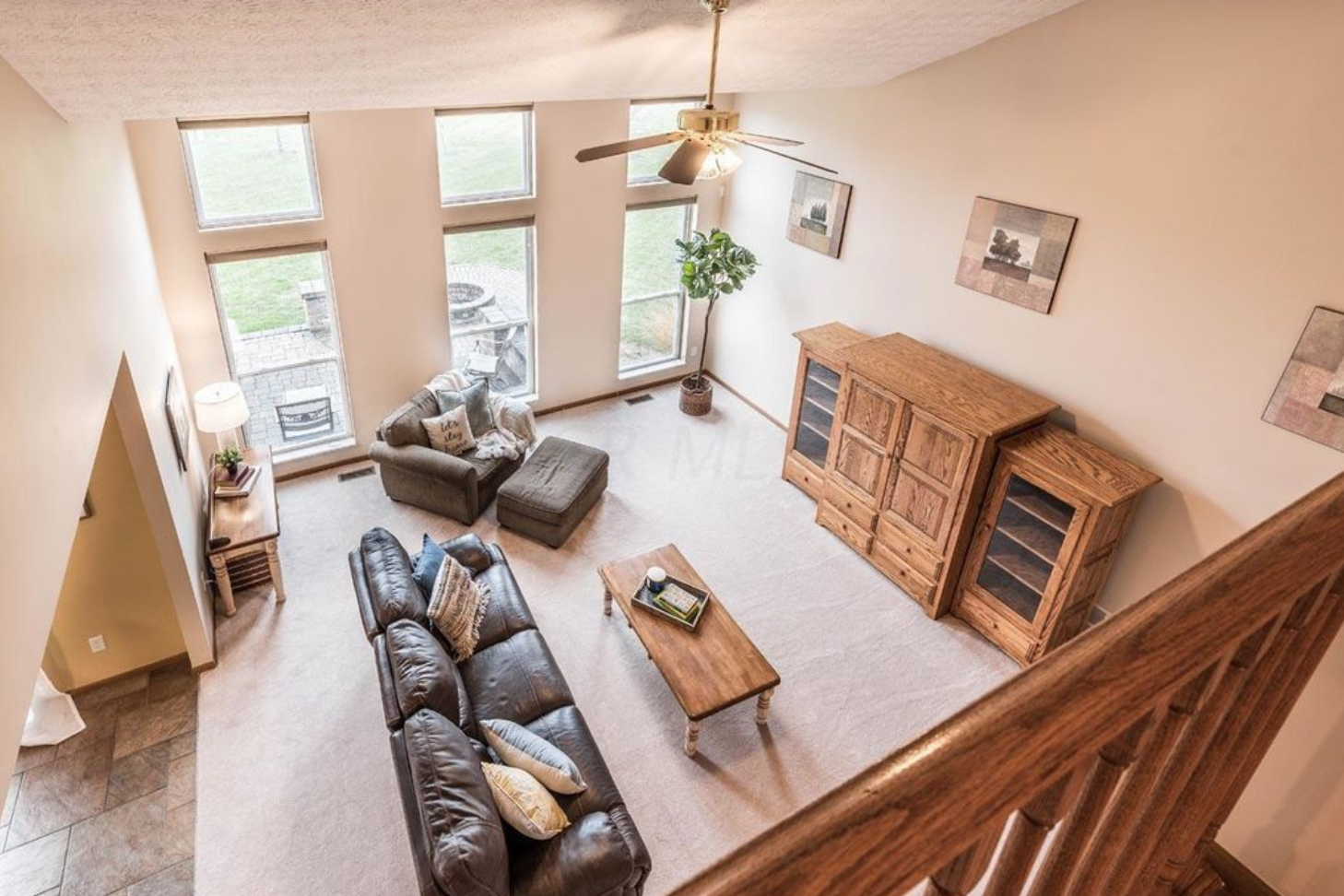 LIVING ROOM STAGING GOALS:
In every living room we stage, we always:
declutter
add new pillows
add throw blankets
add new artwork and rehang at the appropriate height
add lamps
add decor – such as candles, plants, books, etc
The Basement
Before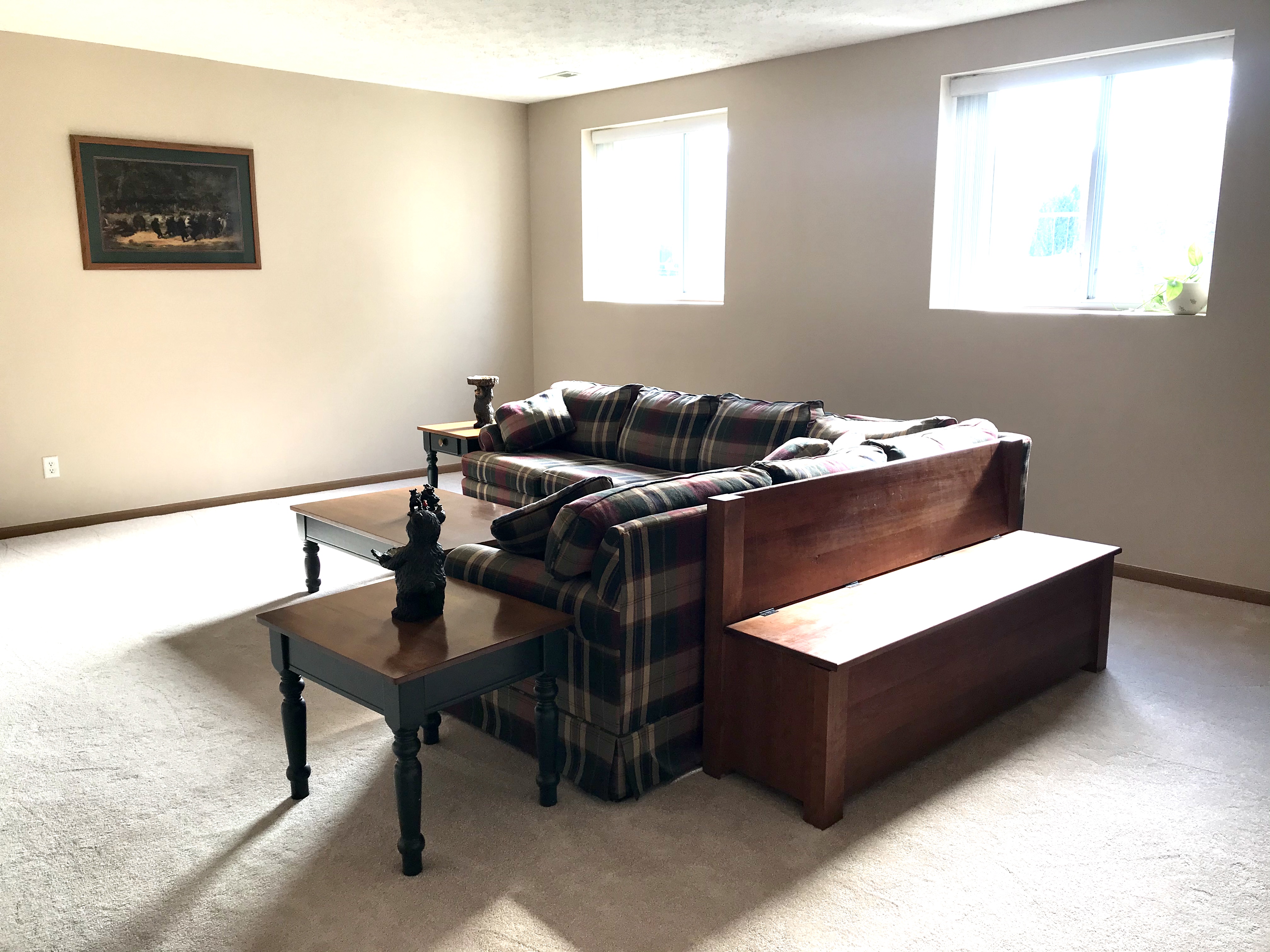 After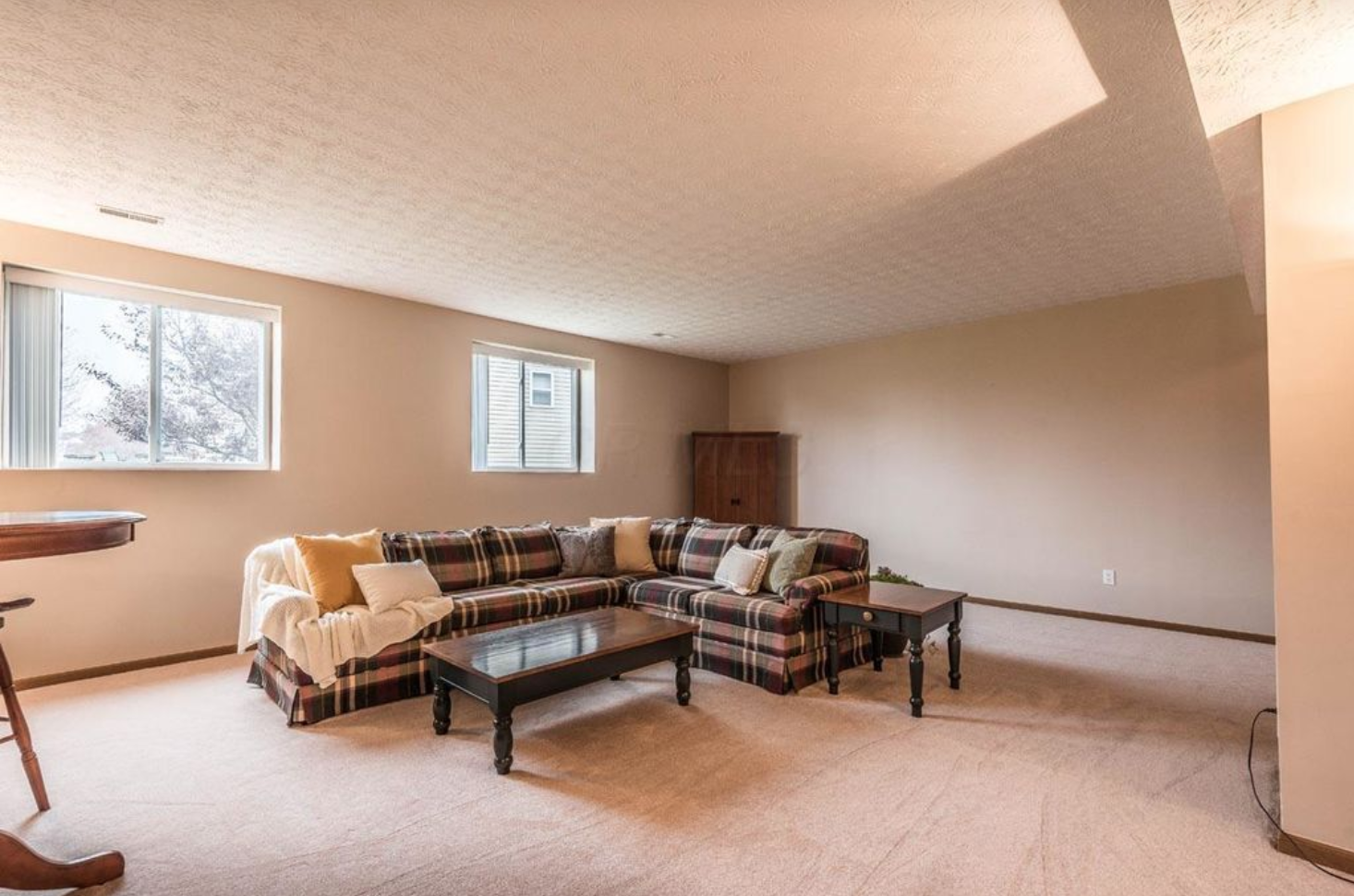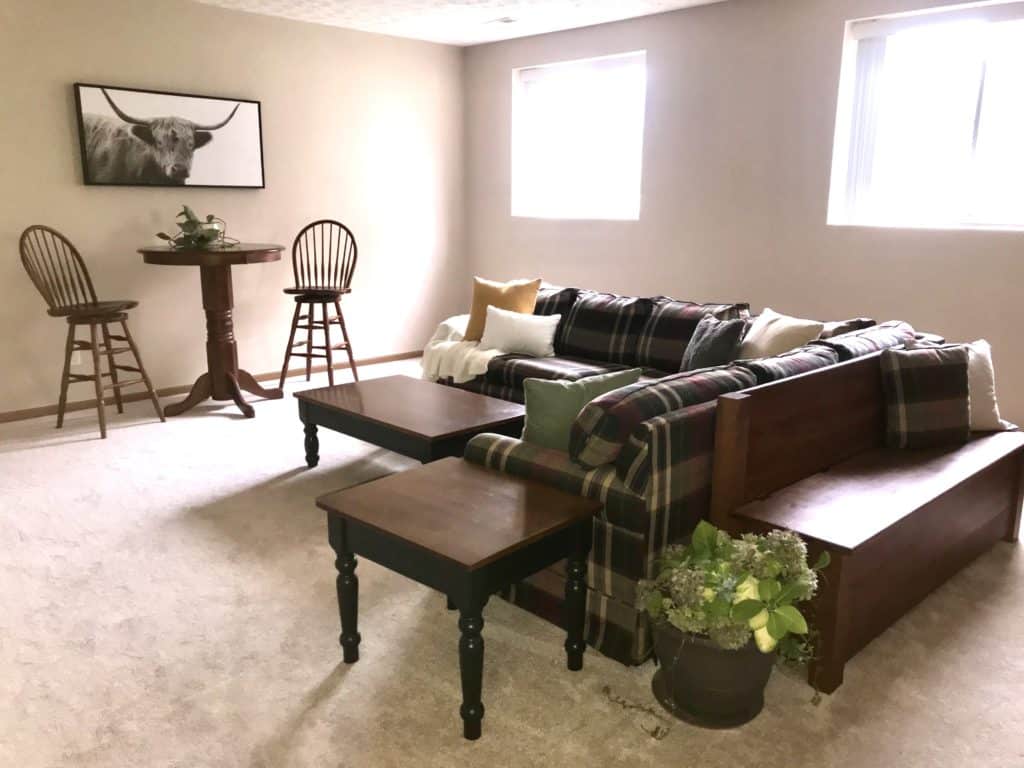 BASEMENT STAGING GOALS:
In every basement we stage, we always:
think about what the space is going to be used for… in this example, it has the most seating for watching TV on a projector!
bring in pieces to lighten up the dark space
we don't go all out on the basement… for most potential homebuyers the basement is just a bonus to purchasing the house!
add a vibe to it where potential buyers feel they can hang out and entertain
add artwork
add pillows
add throw blankets
add decor
But what about the bathroom?!
In every bathroom we stage, we always:
remove all personal items from counter and shower
add artwork if necessary
hide trashcan, plunger, and toilet bowl cleaner
add white bath and hand towels
add decorative soaps in a cute holder
add plants to freshen up the place. We love using orchids!
NOW IT'S YOUR TURN 🙂
What place in your house could use an upgrade?!
Remember… start with one room! And go from there!
P.S. a staged home is not the same as the home you live in… it won't always look like the pictures we have here. Trust us… if you saw our bedroom right now – you'd be scared. 🙂
What design makes you happy?! Do more of that when slowly upgrading your home!