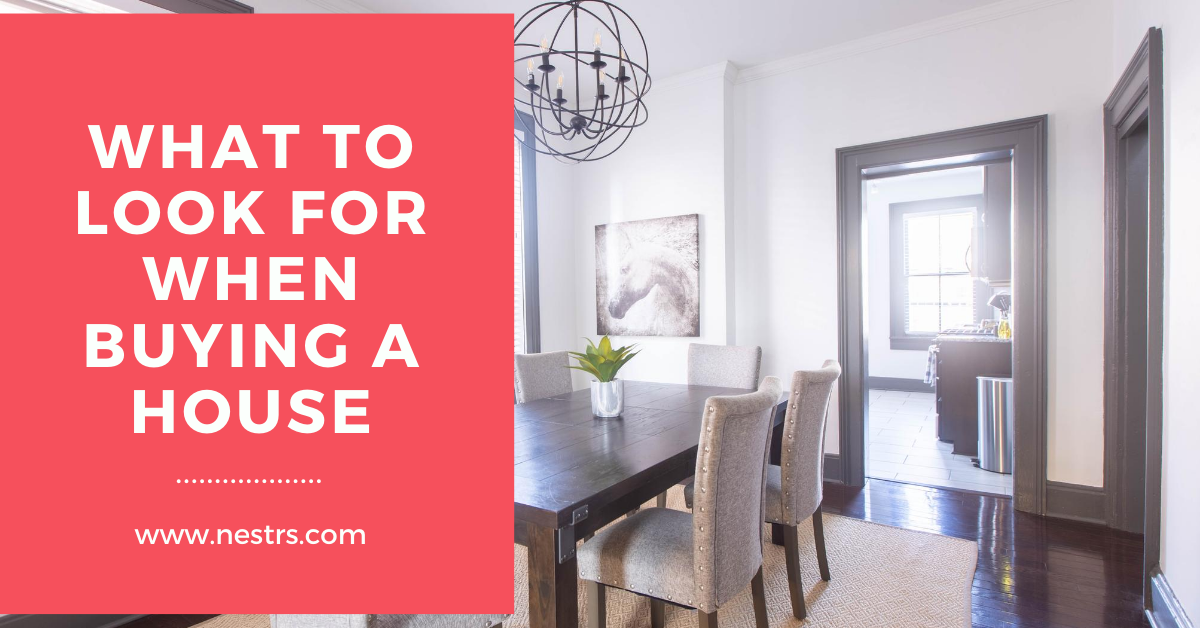 28 Aug

What to Look for When Buying a House: A Beginner's Guide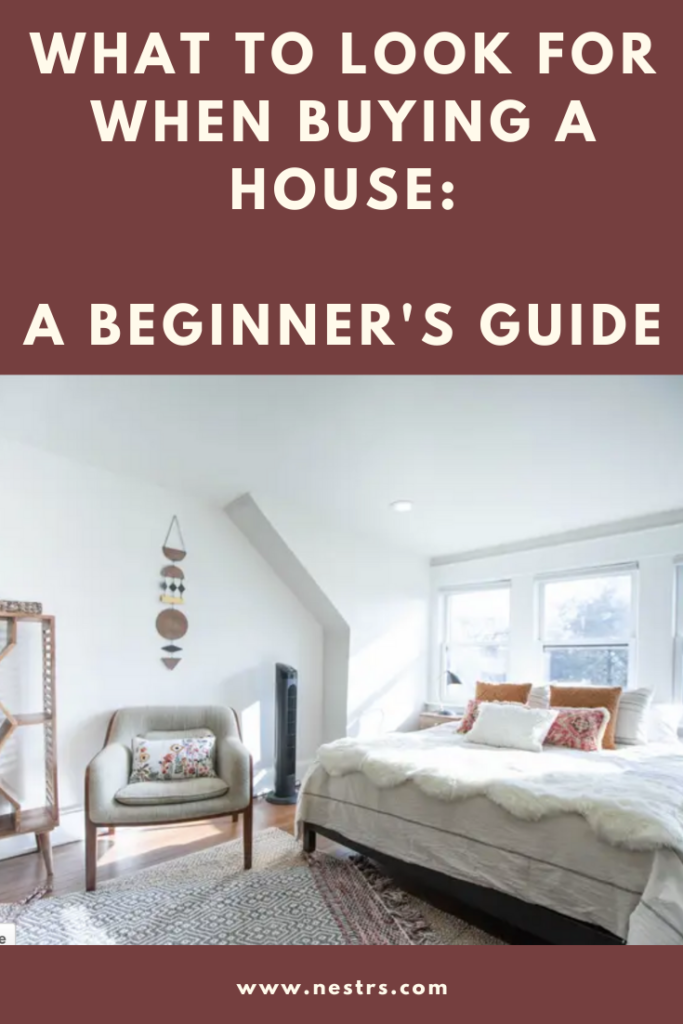 Hunting for your first home can be a huge undertaking! There are so many factors to consider. We remember feeling overwhelmed when we first hit the market to buy a home in Queens, New York. It all came together with some research, preparation, and a little bit of luck. Now, we live and breath home sales and renovations! Read on for our tips to help you prepare for finding and buying your first home.
Looking for more guides, tips and how-to's for you home check out the Nestrs Blog.
What To Consider
Cost
This one's a no-brainer. Only look at properties you can afford! Know your budget ahead of time and sit in that sweet spot. Otherwise, you'll waste time and likely cause frustration for yourself. Remember: you'll need to factor in pricing for costs beyond your mortgage like taxes, insurance, and maintenance.
If "knowing your budget" sounds overwhelming you're not alone. Here's what people don't understand: connecting with a knowledgeable and patient mortgage professional/loan officer is key to your success! And do it BEFORE you think about shopping for homes. Connect with a professional who can help you understand your finances and hear you out when it comes to your house goals. They can help you connect the dots and get you truly ready to shop for a home that's appropriate for you and where you are at in your life right now.
Location
Have you heard the realtors joke that the three most important factors in real estate are "location, location, and location"? It's the one thing you simply cannot change about your house. What makes a "good location" is largely dependent on your lifestyle and personal circumstances. Try to connect with people in the neighborhood to get a first-hand account of the area's pros and cons. Check out the list below for a few aspects to consider.
Commute to work —and if your commute has been cut short you have to like your location enough to spend a lot of time there!
Public school offerings
Proximity to shops, offices, parks, and playgrounds
Walkability, access to public transport or thoroughfares
Neighborhood and community amenities (drive-by a few times a day to get a feel for this!)
Related: Building a House Vs Buying a House: Which is Best for You
Inspections
Professional Inspection
No home is perfect and a home inspection is not a pass/fail test. As the buyer, you'll hire a home inspector to come to the house and perform a visual observation. The inspector will check out the interior and exterior of the home to record any broken, defected, or hazardous issues with the house and property. The inspection will identify health, safety, or other major technical issues. Home inspections are aimed at uncovering a few key problems:
Water damage
Structural issues
Old/damaged roof
Damaged electrical system
Plumbing problems
Insect and pest infestation
Issues with the HVAC System
After you receive the home inspection report, you can choose to negotiate the contract to account for fixes or leave the deal on the table.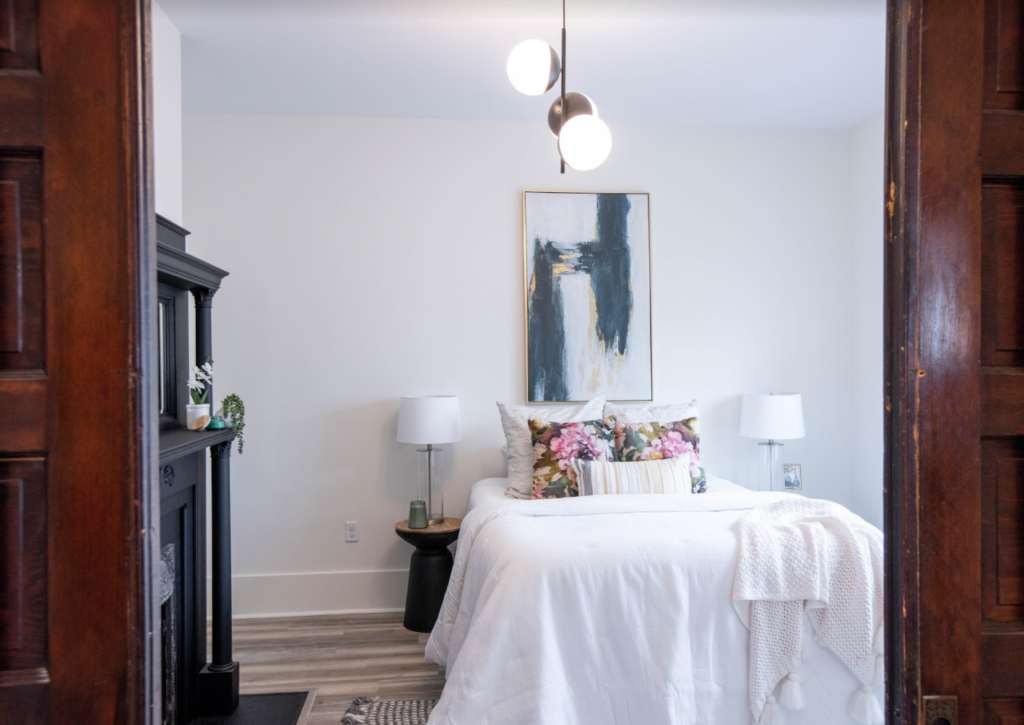 Personal Inspection
There's no way around a professional inspection (and trying to bypass this step would be a terrible idea, anyway). However, you can save yourself some time in the buying process by keeping an eye out for major problems when you visit a home during the showing. We recommend checking out the following:
Inside the house:
How's the layout? Does it work for you and your family —or whoever will be living with you in the home?
Open and close the doors, the windows.
Turn on the faucets —check out that shower pressure!
Walk down to the basement —do you see mold? Smell anything weird?
Outside the house:
How is the house situated? 
How do the neighbors live? 
Other Considerations:
There are other important considerations that are specific to your situation. Think about the lifestyle features that may be on your list – a great room for entertaining, a waterfall shower, room for a playset … you get the idea. It can be hard to know what you're looking for when buying a house. Keep in mind that you can always repaint, replace fixtures and make other cosmetic upgrades to add your own flair.
But if you don't like the flow or the layout or the size of that home —those are much larger and much more expensive fixes/changes that would have to be in your budget!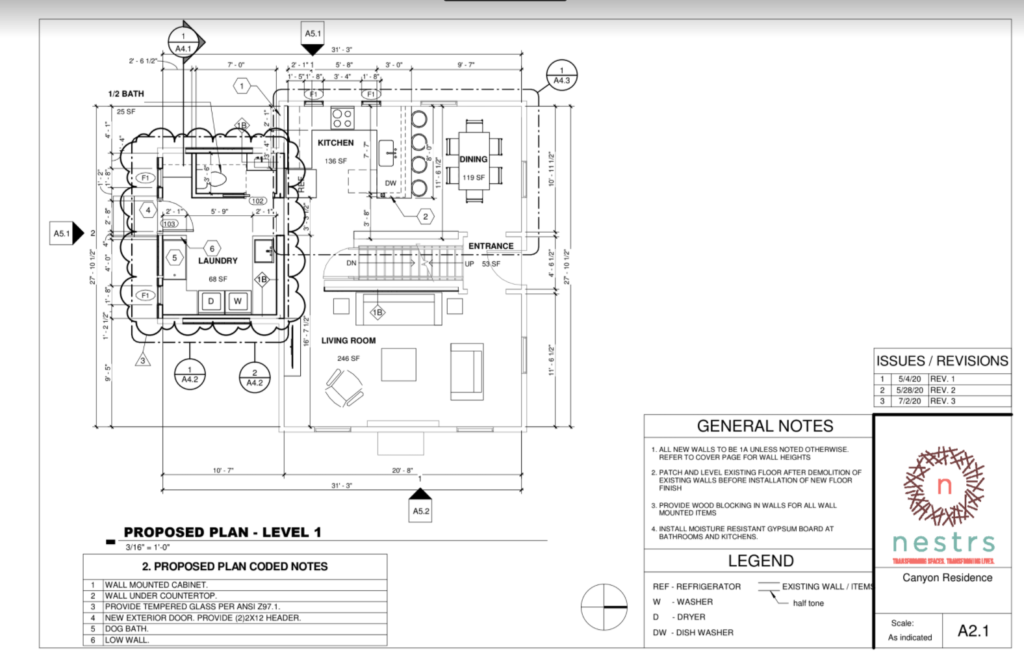 What Not to Worry About
Ugly Kitchens and Bathrooms
Most folks have a preference for a house with a recently remodeled kitchen or bathroom. However, don't let an ugly kitchen or bath be a total turn-off! Instead, you can make an offer on the home that factors in the cost you'll need to make to give the space an upgrade. If you decide to renovate the kitchen or bathroom yourself, you can choose a layout and design that meets your personal preference, too!
Related: Modern Kitchen and Bathroom Remodel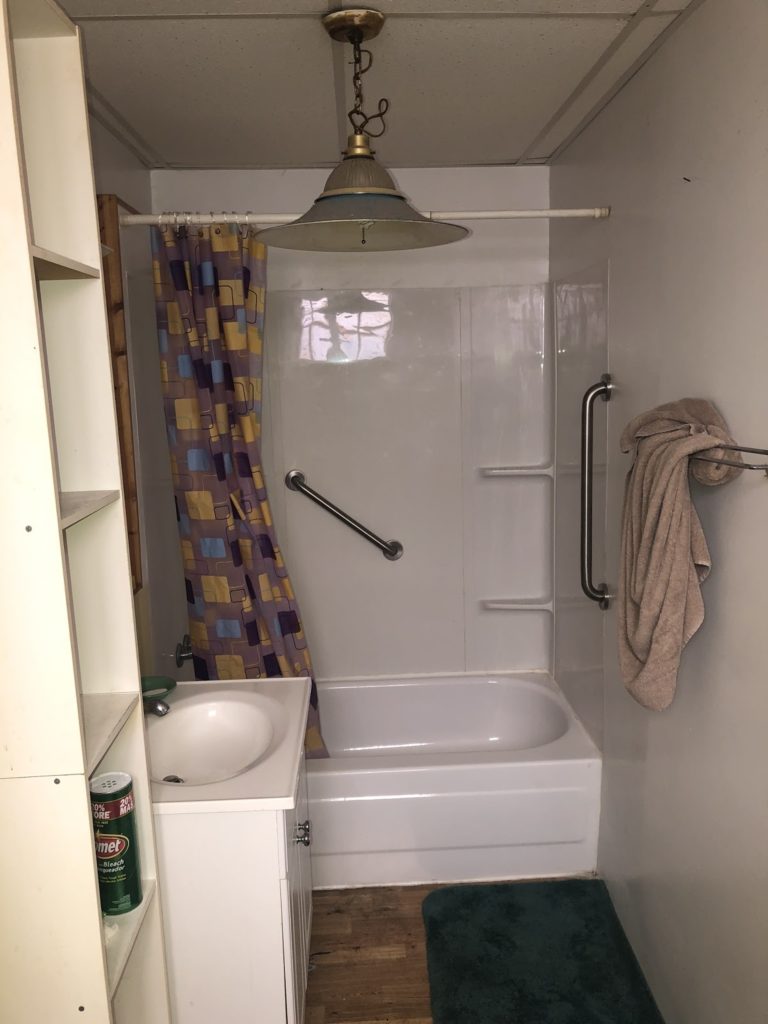 The Hideous House
I've totally been here before. Sometimes, all the zhuzhing in the world can't help a stager totally mask dated fixtures, bad lighting, or ugly wallpaper. Cosmetic eyesores can be really distracting. (That's why some especially fabulous home listings go viral on social media. It's the trainwreck you can't stop starting at.) Try not to get distracted by the aesthetics. Focus on picturing all the ways that you'll make the house your own.
Related: How To Make Walls POP!
The Dazzling Dwelling
The flipside of the hideous house coin can be just as difficult to look past. After staging, some homes may look like they've come straight out of a magazine. Remember: the beautiful furniture and decor is not part of the package. Make sure you focus on the system and the structure behind the decor because all of that goes away when you are handed the keys.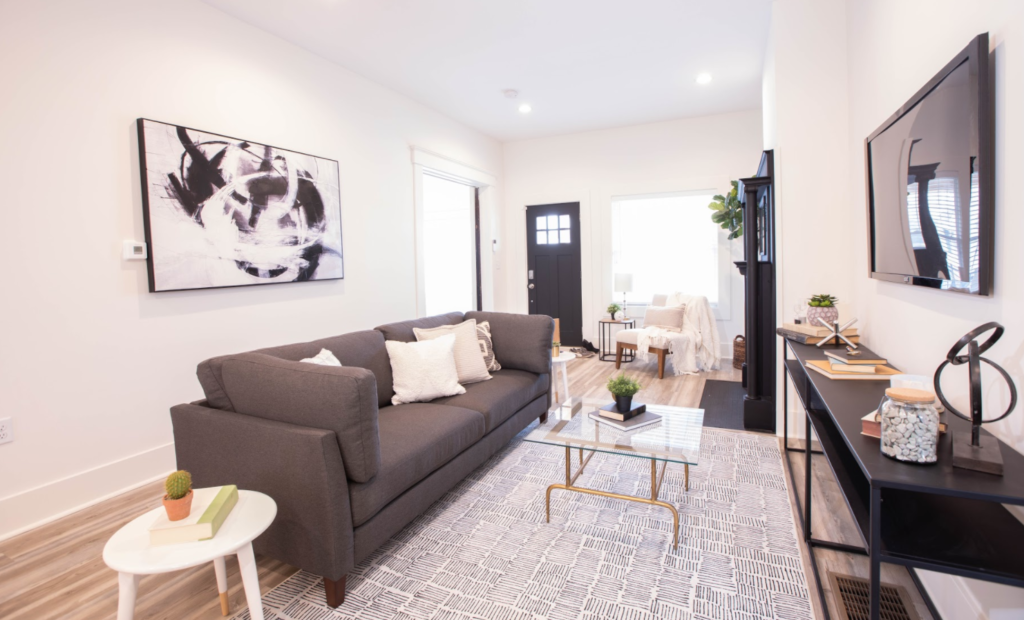 Professional Help
No, not the therapist kind —although I won't lie— house hunting, while exciting, causes a lot of anxiety in a lot of people. But, don't worry! After reading this post we hope you feel a little bit better about the process!
You need a great real estate agent. Do not just settle for the person who purchased ad space on the park bench. Or the person you're served up when browsing Zillow at 2am.
Ask around for referrals. Check out their track record. Interview agents and make sure you gel with them. They're helping you make one of the biggest purchases of your life. Take selecting your agent seriously.
Closing Thoughts
We hope these points have helped ground you a bit. There's so much to consider and it really comes down to knowing your preferences and having a solid understanding of your target cost and location. You've gotta know what you're looking for and have patience in the process. Being prepared can help!
Looking for more help and tips on Design and Home Renovations check out the Nestrs Website.