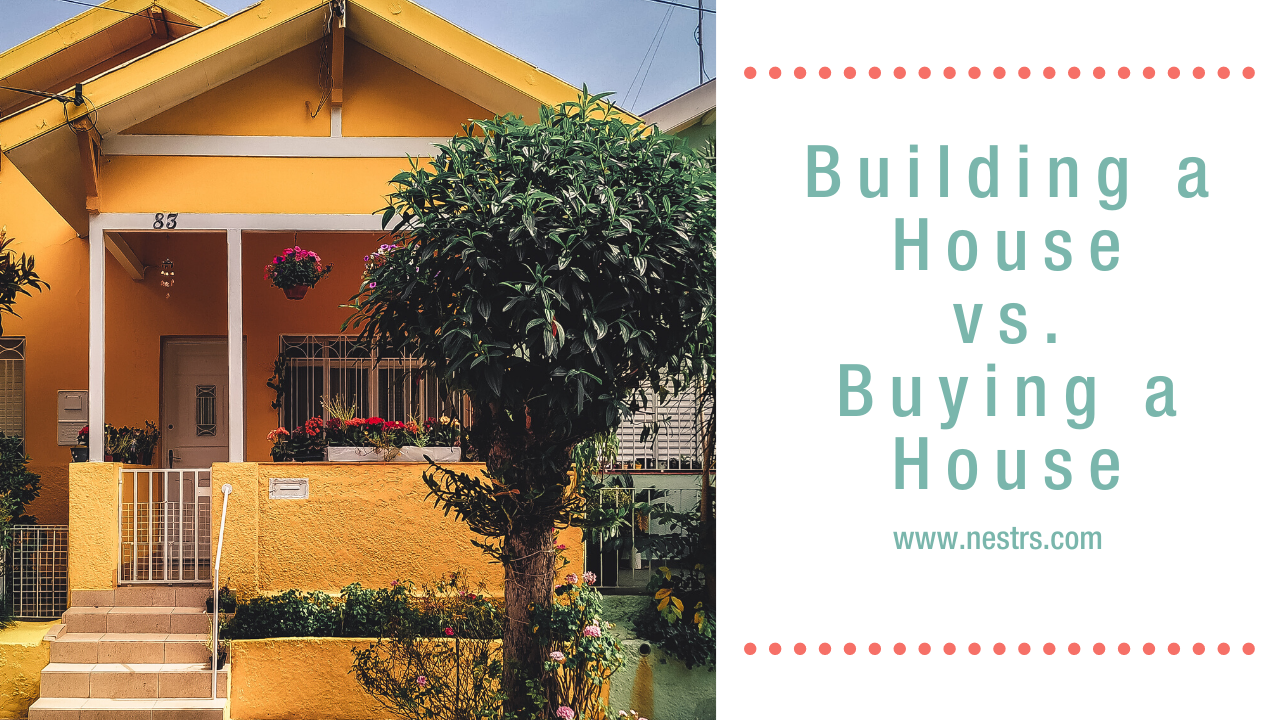 20 Mar

Building a House Vs Buying a House: Which is Best for You

When you start shopping for a home, chances are you're going to come across the idea of building your own home. This home doesn't have the kitchen layout you want, and that one has closets that are far too small. So why not build your own perfect home?

Deciding between building a house vs. buying requires a lot of research and thinking. Read on to learn more about the positives and negatives of each and how to choose the best option for you.
Building a House
Let's begin with a quick overview of the process involved with building a home. You'll need to start by buying a plot of land (having it surveyed first to make sure it will work with your plans for the home). Then you'll need to work with an architect to plan and design blueprints for your new abode.
Plans in hand, you'll need to work with a variety of different builders and contractors to clear your land and lay the foundation for your house. Over the next several weeks and months, they'll frame up the house, run plumbing and electric lines, put in insulation, install drywall, and then start putting in interior and exterior finishes. You may also want to work with an interior decorator during this stage to create the feel you want for your new home.
Buying a House
Buying a house can be almost as involved as the process of building one, depending on the market and whether or not it's in good condition. It's a good idea to start off by getting preapproved for a loan; this will both help you avoid any surprises later in the process and will give you a solid budget to work with. With your price range established, you can start shopping for houses.
Once you find a house you'd like to buy, you can put in an offer, and your real estate agent (if you're working with one) can help you negotiate the price and any repairs with the seller. You'll need to get an inspection done and then begin the mortgage process. Once you sign the papers on the closing day, you'll be the proud owner of a new home. After this, the remodeling stages begin.
Saving Money vs. Controlling the Process
When you're debating whether to buy or build, it's important to figure out what your priorities are for the house. If you're on a budget, there's no question that buying a house is cheaper. The downside is you won't get as much control over what you wind up living in, and you may have to do some major renovations to get almost the house you want.
When you build a house, you have complete control over every aspect of the process. You won't have to do any updates because everything will be custom-built to your specifications to begin with. But you will have to pay a higher price for this level of control, and you may wind up having to compromise to fit your budget anyhow.
Want to save more money? Create an Airbnb home with Nestrs.
Customization vs. Move-In-Ready
Another question to consider is whether it's more important to you to have the house ready to move in right away or to have complete customization. If you're moving thanks to a job or an ending lease, you may need to be able to move in as soon as you close on the house. And there's a lot to be said for not dragging out the moving process longer than you have to.
But if you move into an existing house right away, there are going to be problems that you're going to have to live with for a while. Your washer and dryer may be in the kitchen instead of their own laundry room, or the kitchen counters might be made of outdated Formica. Living with these issues will get you into the house quicker, but it's going to be more inconvenient to change them once you're already in.
Related: Hospitality for Short Term Rentals: Everything You Need to Know
Modern Features vs. Classic Style
One of the major considerations you'll need to take into account when deciding whether to build or buy is what style house you want. For many of us, having modern features like energy-efficient windows and updated appliances is ideal. But you may also love the high ceilings and gorgeous details of older homes.
When you buy an existing house, you're much more likely to get more of that classic style. Depending on how old the house you're buying is, you might get the benefit of original hardwood floors, high ceilings, and gingerbread finishes at the corners of doors and mantelpieces. If the house was built in the last fifty years, the style might move further away from "classic" and closer to "outdated."
Building a new home means you'll get all the modern conveniences. We have more durable building materials and nicer furnishings, and you won't have to worry about major problems with the house for a long time. But oftentimes modern homes come with lower ceilings, a cookie-cutter style, and a more minimalistic feel that doesn't have the romance of an older home.
Deciding which you prefer is a lot about knowing your style and your priorities. Maybe you're a huge fan of the clean minimalistic look, so having modern features is a great option for you. Or maybe you're willing to invest a little love bringing a gorgeous older home up to modern standards of living.
Remodeling Over Time vs. Upfront Costs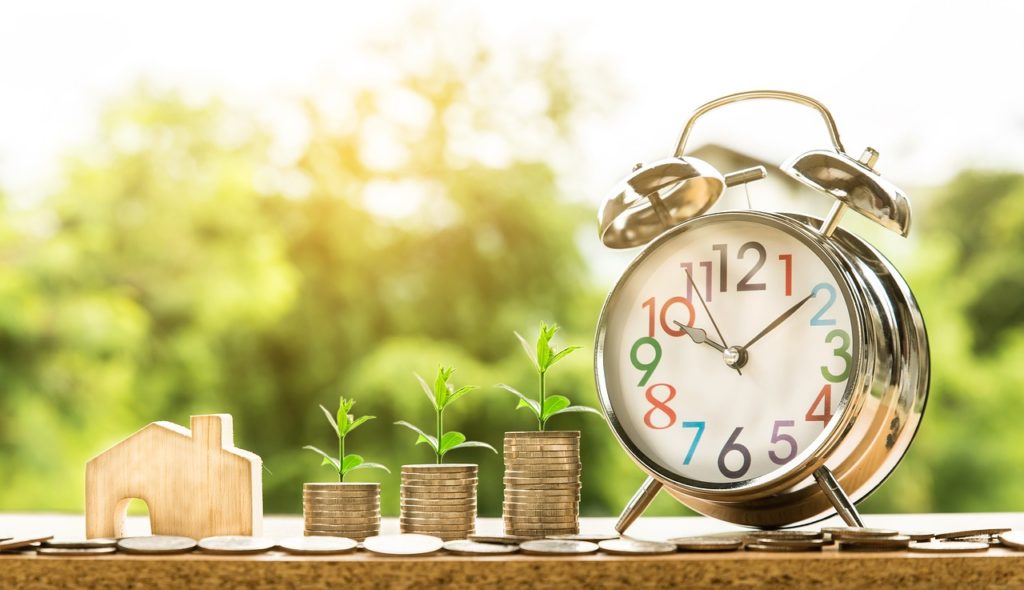 One of the biggest factors that will influence whether you build or buy is how much money you have to contribute upfront. If you have great savings, you're selling another house, or you recently got a major inheritance, you may have enough cash on hand to get the house you really want right now. This can be a great way to avoid interest payments on home improvement loans and avoid living with inconveniences in your house for years.
But if your budget is smaller to begin with, buying may be a better option for you. You can take your time to remodel the house you buy over time as you can afford it. It will mean a much longer process to have the house you want, but it can be the best option for some people.
Related: The Ultimate Airbnb Cleaning Checklist
Can You Build a Home If You're Not Independently Wealthy?
Given that contractors want to be paid for their work when your house is built, not thirty years down the line, it may seem like building a house is impossible for anyone but the independently wealthy. But there are ways to build a house without writing a check for a few hundred thousand dollars all at once. You just have to manage the building and mortgage processes intelligently.
You can get a mortgage for a home you're building just like any other. Make sure that the cost of your home on a fifteen-year mortgage will only equal one-quarter of your monthly payments. Don't get swept up in dreams of mahogany hardwood and quartz countertops and wind up building way more home than you can afford.
If you're worried about the costs, you can always make up for budget losses by generating passive income later on down the road. One way to do this is by renting out your home as an Airbnb. Not only will you undo the damage of heavy expenses, but you'll get to share your beautiful home with others. For more on how to do this, you can get in touch with Nestrs for Airbnb consulting.
Understanding Your Timeline
We covered the general home building process earlier, but let's take some time to dive into exactly how long that process will take. Of course, each construction project will vary in length depending on the size of the house you're building, the weather during the construction period, and several other factors. But knowing a general timeline can help you better plan your construction process.
In general, it takes between six months in a year to take home-building from planning to final inspection. If you plan to build the home yourself, you can expect that timeline to be closer to a year or more. But if you hire a good contractor to build it for you, expect the process to take eight to nine months.
Vetting Process
The first step in building a new home is the vetting process. You and your contractor will need to work together to make sure the land you have your eye on will work for building a house. You don't want to put your home at the base of a hill right next to a river in an area that sees fifty-five inches of rain every year, no matter how beautiful it seems.
You'll also need to vet the builders you're working with. Not all contractors provide the same level of service, and you need to make sure the people you're working with will give you the service you need for the price you can pay. This process can take anywhere from a couple of weeks to a month or more.
Generating Ideas
After you've found a suitable site and a contractor you trust, you'll need to get into the idea generation process. This is when your dreams for what you want your house to collide with reality. You'll need to work with an architect during this process to determine what your final house will be like.
Your architect will help you take your dreams and turn them into blueprints for a house. You'll need to decide on things like what flooring material you want, where you want lights to go, and what style bathtub or shower you want. This process is very involved, so you can expect it to take about three or four months.
Getting Permits
With plans in hand, you'll need to get building permits for your home next. Permits help to make sure everything in your home is built up to code standards to make sure it's uniform and safe. It gives your city and county a way to monitor construction of new buildings to make sure there's no undue risk in the construction.
Getting permits can be a complicated process that your contractors will likely handle for you. For a house, there are going to be a lot of different permits that will need to be seen to. Plan on at least four to six weeks for this step in the process.
Working with Contractors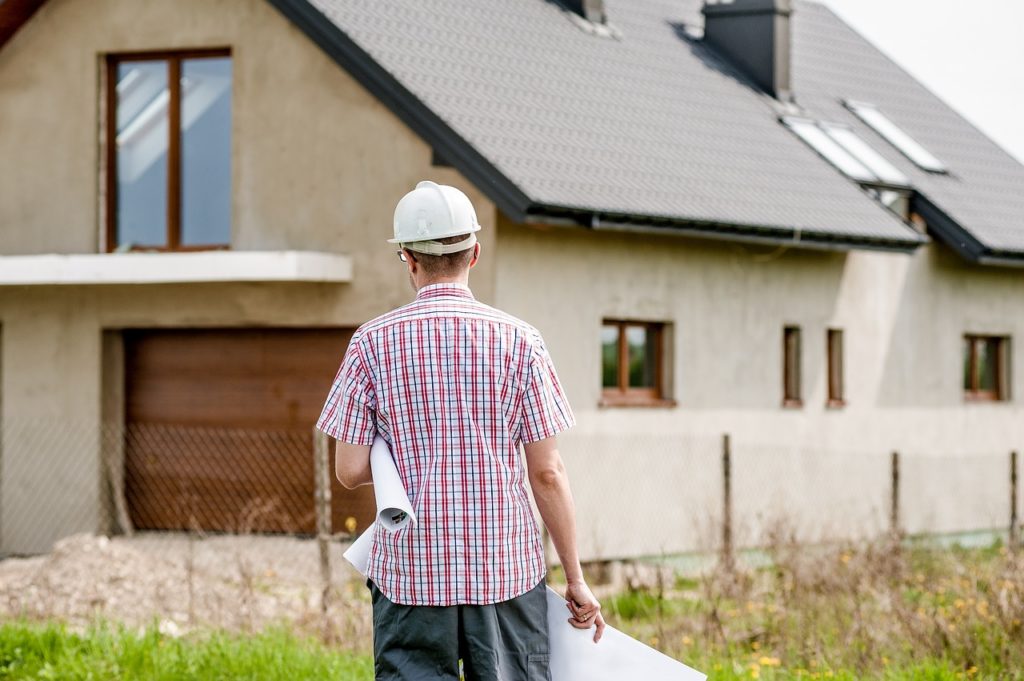 Once you have all your plans, it will be time to actually break ground on your house. The construction process will be the longest by far in your entire process. The first week will be dedicated to clearing your site and breaking ground, and the next couple of weeks will be when your foundation is poured.
It will take your builders around two weeks to frame up your house and another two to put in the plumbing and electrical systems. They'll have to put up exterior siding and roofing after that and then start on drywall, which will take another couple of weeks. By the time you get to your closing date, you're looking at five or six months for construction.
Why Should You Build?
If you want a completely custom house and you have some time and money to invest in it, building may be a great option for you. You need to make sure you stay within your financial limits and be patient with the process. But at the end of the day, you'll have a house that's completely yours.
Why Should You Buy?
If your budget is more limited and you're willing to work on projects as you can, buying may be a better choice for you. This is also a good choice if you need to get into a house sooner rather than later. You can find a house that will work for you and then make it your own over time for a much lower up-front budget.
Related: 7 Steps to Buying the Perfect Airbnb
Which Is Right for You?
Deciding which of these options is right for you is a matter of knowing your priorities and your financial situation. There are ways to make either choice work for just about any budget. But the more specific goals you have in mind, the easier it will be for you to make a decision.
Learn More About Building a House vs. Buying
Deciding between building a house vs. buying is a tough choice that will impact your life for the next several decades. Knowing what goes into each and what you need from your house will help you make the best decision for you and your family.
If you'd like to wind up in a gorgeous house you'll adore without losing too much money, check out the rest of our site at Nestrs. We provide styling, hosting, design, and consulting services to make the Airbnb of your dreams a reality. With Nestrs, you can figure out how to turn your home (or part of your home) into an Airbnb, and share your space with excited travelers.
Contact us today to start planning your dream home.