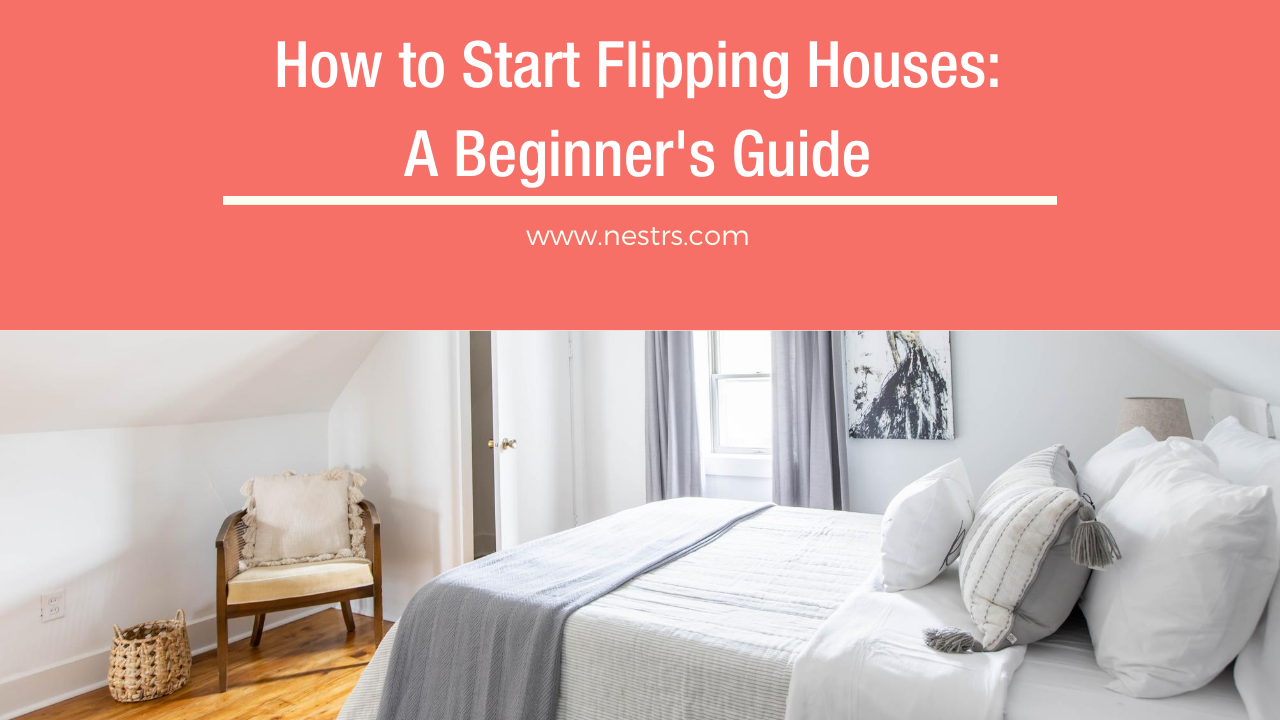 24 Aug

How To Start Flipping Houses: A Beginners Guide

I'm sure you've heard it before – house flipping is not as easy as it looks on HGTV.

We survived the world of reality TV house flipping back in 2015 as contestants on HGTV's Beach Flip.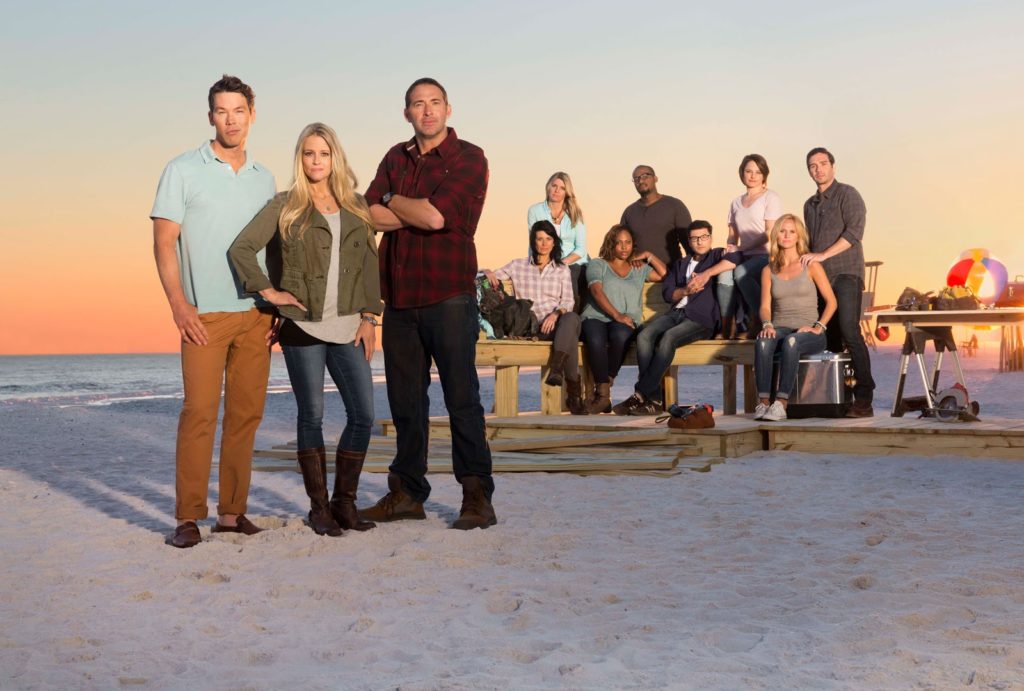 The stakes felt high then, but nothing compares to the thrill of flipping a house in real life (with your own money on the line). We have a few flips under our belt and are knee-deep in three right now. Read on for a bit of Nestrs wisdom on getting started with house flipping!
What exactly is house flipping?
House flipping happens when a real estate investor (that's you!) buys a house, makes improvements or holds the property for some time, and then sells the house for a profit. The home purchase is for investment purposes! The investor intends to resell the home quickly – often within a few months and typically not longer than a year after purchase. House flips follow two main scenarios:
An investor buys a house with great potential! After making strategic renovations, the home sells at a higher price than the purchase price. Cha-ching!
An investor buys a house in an area where home values are on the rise. The property is simply held for a while and then resold at a higher price.
Related: Build or Buy? Decide What is Right for You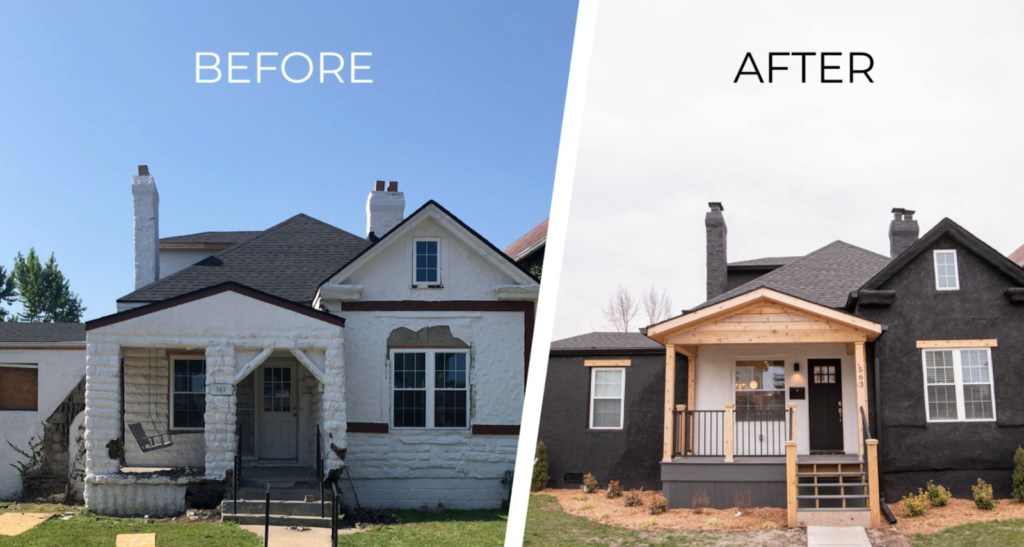 Is House Flipping considered a Good Investment?
Simply put, a house flip can be an excellent investment. In just a short amount of time, you can turn a pretty sizable profit. And if you're someone who enjoys this type of work and all the challenges it can bring, you're likely to have a lot of fun doing it! However, you've probably seen enough HGTV drama to know that things don't always go as planned. Big problems can cost big dollars and drain your potential for profit. Breakeven isn't the worst-case scenario, either. A house flip gone wrong can cost you thousands of dollars. Sometimes these scenarios are out of an investor's control, but there are rookie mistakes you can avoid.
What are the pros and cons of flipping a house?
There can be considerable upside to flipping a house, but the endeavor isn't for everyone. Think about the pros and cons we've outlined here as you consider embarking on a flip. Be sure to add your ideas specific to your scenario to ensure you've thought through the potential for big wins and risky outcomes.
Pros
You can make a ton of money! Duh. Done right, you can quickly pocket a lot of cash by flipping a house. Some properties have the potential for some serious ROI. What's more, house flipping is scalable. Just interested in earning some extra cash with a side hustle? You can do that. Just don't take on more than you can handle. Want to ramp up your earnings? House flipping can be a full-time occupation that generates a steady income.
Flipping a house can even help improve a neighborhood or preserve important historical characteristics. Honestly, I don't love the word 'flip.' Whether cosmetic or down to the studs, you are improving the four walls that someone will live in! Their safety is virtually in your hands. When flipping restoring a home properly, you can not only bring a tired home back to life but frequently, you have the opportunity to make them safer!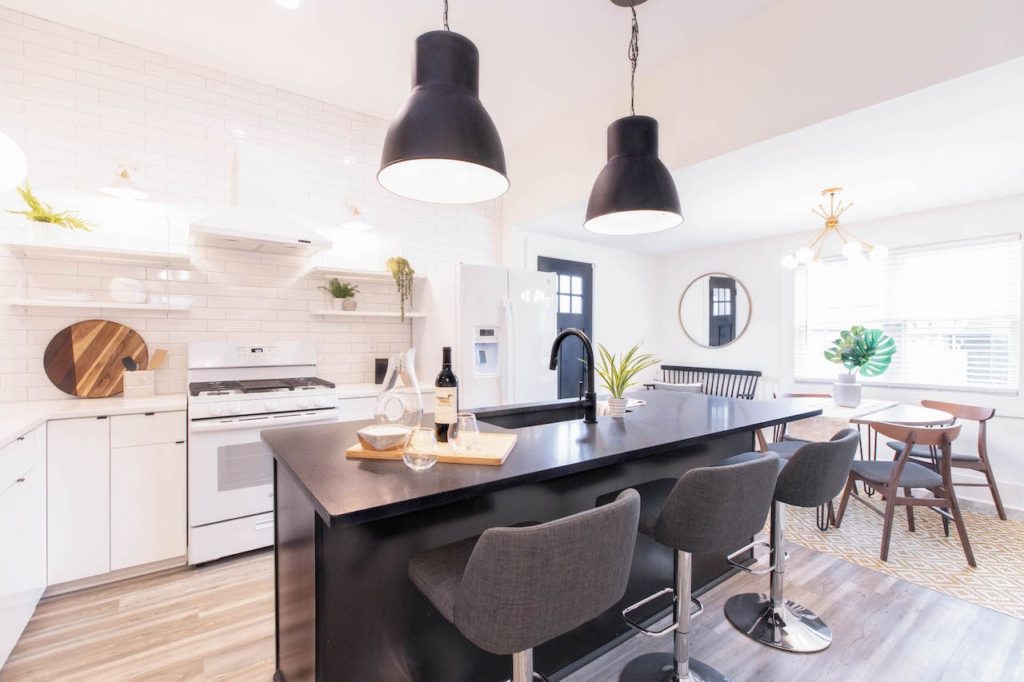 Cons
You can lose a ton of money. 🙁 The uncertainty involved in a house flip can lead to substantial financial loss and take a toll on your life. You may have to sink a lot of money into fixing problems that you weren't aware of from the start (asbestos, mold, termites, etc. yuck). Given these buys' nature, you may find yourself with legal issues on your hand that will require an experienced real estate attorney to resolve. Another variable that can throw things off course is the time before sale. If the property sits on the market, you'll be on the hook for the mortgage, property taxes, homeowners insurance, maintenance fees, etc.
Ready to get started? Nestrs can help.
How to Flip a House
Think you're ready to get started? There's a lot to consider when proceeding with a house flip, but the process's arc breaks down into five steps. You'll need to decide how you're paying for the house, get to know the market inside and out, build your budget, make strategic renovations, and know when to seek support from the pros.
Make a Budget
Although it can be tempting to wait to make a budget until you're ready to start the project, creating a budget is the best first step. How can you make a smart investment if you don't have a solid idea of your price range for the purchase, plans for renovation scenarios, and the details of selling costs? When building your budget, make sure to check-in with a professional on any unfamiliar areas. Don't have a solid background in construction? Consult with a contractor to make sure your budget is realistic and that you avoid surprise repairs as much as possible. We've done a ton of consulting when it comes to other people's flips. In addition to getting several (read: more than 2) contractor's bids on a project, see if there is someone in your area who you can pay to walk your property and go over your specific plans.
Yes, you want to pay for them. A professional consultant's fee for the time to help you understand your project is minuscule compared to the amount of money you could lose if you make a colossal mistake or don't plan for something the professional would have seen coming.
Number one budget tip: Set aside a contingency fund. A good rule of thumb is 10% over your overall budget, but the more you can put into it, the better!
Finance The House Flip
Financing your flip with cash can go a long way to mitigate the risk of the project. You won't incur any interest fees, you won't need to rush to sell the house by accepting a lowball offer, and you won't be dealing with the headache of debt if things don't go as planned. Realistically though, not everyone has a pile of cash lying around. We didn't have a pile of cash when we got started!
Right now, at the time I'm writing this post, money is easy to get. The housing market is strong. So, if you have a great deal —meaning there is a house you can acquire and all of your numbers shake out— then finding the funds to help you flip it shouldn't be too difficult, especially once you have a few success stories under your belt! So, take this time to write down the names of people who know, like, and trust you who might also have some money to invest! If you can get them a 7-11% return on their investment in 4-6 months, that's a win-win for your private money investor (that's what you would call your friend who has cash! —Fancy, right?!)
You can also consider obtaining a loan or partnering with another company to make it happen. We got started with Hard Money. Hard Money is a loan secured by real property and backed by individuals or private companies, not banks. Hard Money is expensive and usually covers about 80% of your project. Honestly, most loans won't cover 100% of your project, so be prepared to bring some money to the table. We've used Fund That Flip to help us with several of our projects in Columbus, Ohio. While it's expensive, these loans have helped us get the project done! And because we factored the cost of a Hard Money loan into our overall budget, it made sense for us and those projects.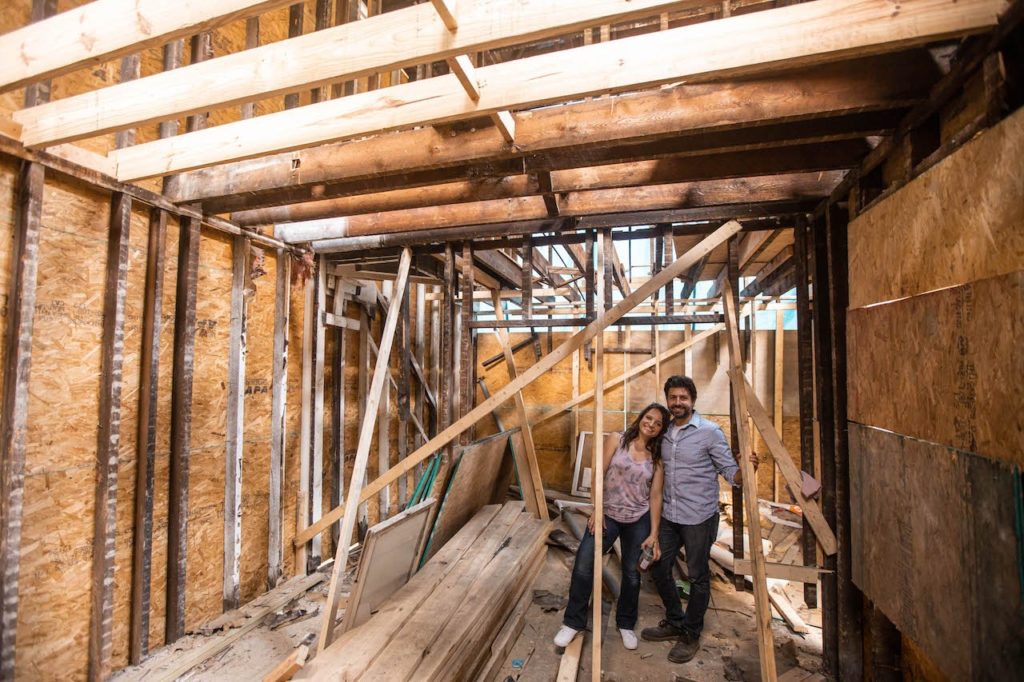 Understand The Market
Knowing the market is all about doing your research and asking questions. It's critical to understand the market for a few reasons:
You'll know whether or not you're getting a good deal on the house. If the sale price is too high, you won't turn a profit after making renovations.
You'll know how to visualize the property's potential. If your vision for the upgrade doesn't match the neighborhood's character, you'll have a hard time reselling the flip.
You'll know how to price the house for sale. Coming in at the wrong price can cost you valuable time (and money).
You can develop a deep understanding of the market by asking a lot of great questions. Seek out an experienced real estate agent (who has a track recording working with flippers!) who can guide you in finding the right neighborhood, creating a realistic budget, and competitively pricing the home to sell.
Make Smart Renovations
Honestly, this paragraph can be a blog post of its own!
It's easy to get sidetracked when you're upgrading a flip. If you're coming to the project because you love the design, it's not difficult to start over improving and forgiving little things that would put you over your budget in that specific category. Phrases like, "The tile quote came back $250 over our proposed budget but, that's ok! It'll be worth it! It'll be so pretty!" or "I know I only budgeted $XX for flooring, but this product would look stunning!" are phrases that are all too familiar!
And if you're coming at a flip extremely budget-conscious and design isn't your thing, I've seen people leave a ton of money on the table because their finishes were lackluster and buyers weren't excited to put in an offer. If your buyers aren't amazed — if you can't create a space that can create a multiple offer situation, then your flip may sit on the market or sell for much lower than what you could have sold for if you knew what got buyers excited!
It can be tricky knowing which renovations to pursue and where to splurge or save. It's worth reiterating that your renovation plans must fit the economics of your budget! If your renovation plans DO conform to your budget's economics, but your product would still be inferior to the other homes that are hitting the market, possibly you spent too much acquiring the house. There is this saying that goes:
You make your money when you buy.
That means if you spend too much money buying the house you're going to flip and you don't leave enough money in your budget to do the appropriate renovations, it doesn't matter how thrifty you are OR how amazing you make it look. A lousy purchase is a lousy purchase.
Understand your market. Attend open houses in the area you want to flip in. What's selling? What isn't selling? And why?!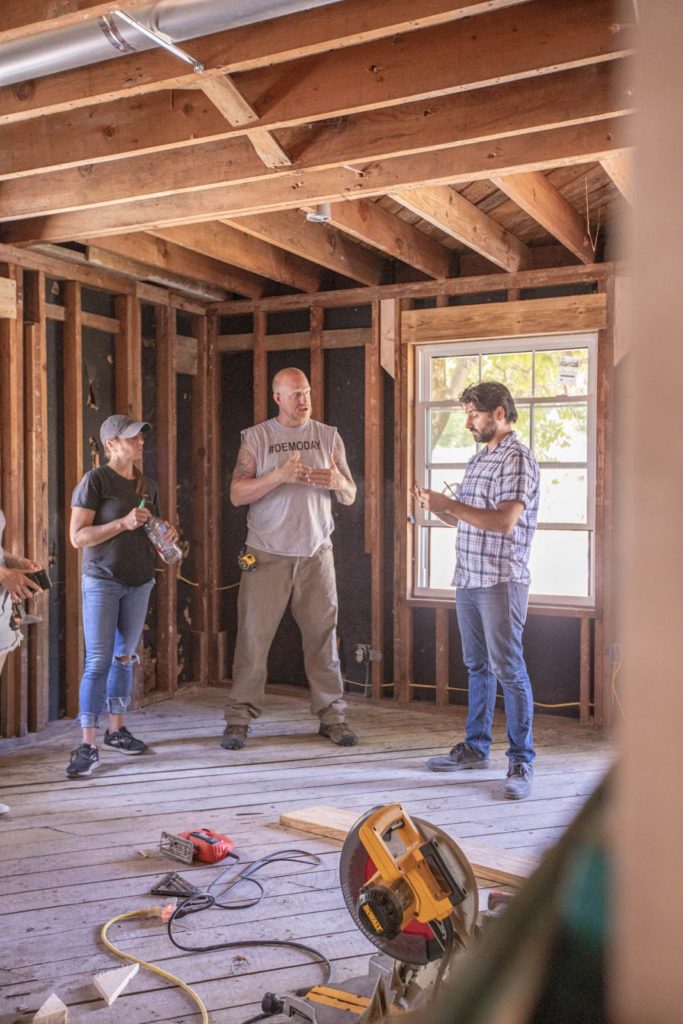 Get Guidance
Know your blind spots and when to get support from local professionals. We've already mentioned how real estate agents can help you make smart decisions about where to buy, what to offer, and how to list. There's a pro for every step of the process. You'll pay for their guidance, but their expertise could save you thousands in the long-run by helping you make smart decisions and avoid costly mistakes. You have to build your flip chops before you go it alone!
The BEST place to find local professionals is by attending local meetups. Whether they are virtual online meetups or in-person, real estate investors know the value of building relationships and connecting. Start attending a few, find one that you enjoy, and start building relationships. If you're a newbie, offer your time in exchange for seeing a savvy investor do their thing! Offer to pick up 2x4s for their project or offer to call around for roofing quotes if they need help with that. Get specific with how you can help an investor. Don't make it their job to find out how you can help them. Do you have a background in marketing? Help them with their mailers. Are you great on the phone? See what's on their to-do list that involves calling around and take that off their plate. Do what you can to learn before you put your money and time on the line.
Common house-flipping mistakes
If you decide that flipping a house is for you, make sure you go in with an awareness of these common house-flipping mistakes. We've made a few (ok, all) of these before, and it can be easier than you might think to fall into some of those traps!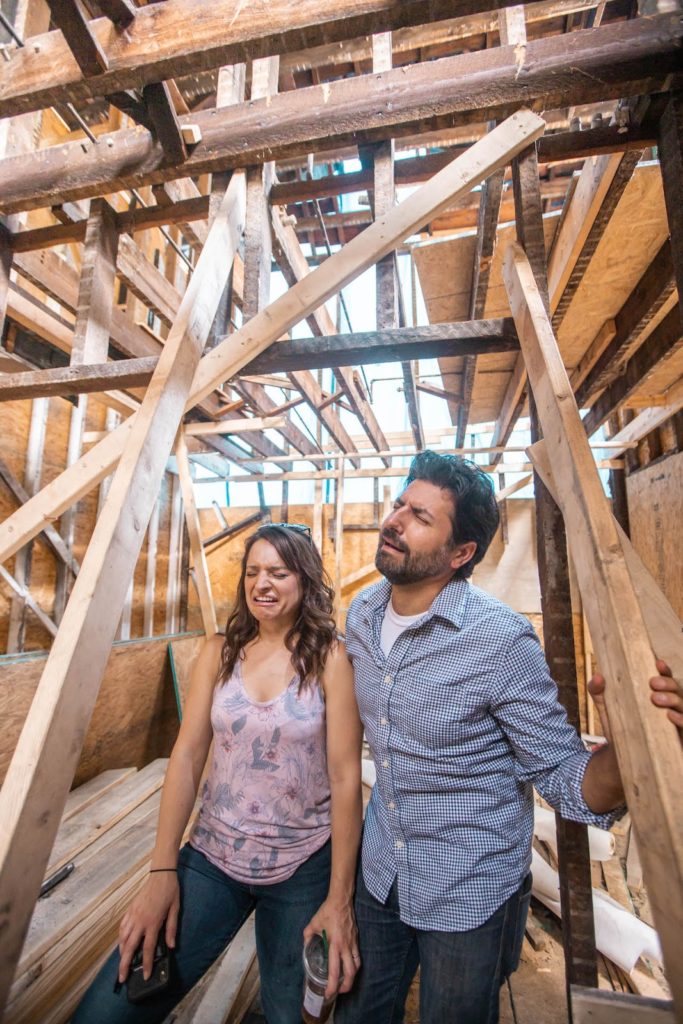 Not Saving Enough Money
The type of project you choose to undertake will determine the budget you need to make it happen. Remember, a house flip can range from a full gut renovation (hello, #Betsy614!) to cosmetic upgrades and simple repairs. Once you sketch out your rough budget, we suggest doubling that number (and doubling it again, if you want to be extra prepared). Costs add up so fast in a house flip, and there's no surefire way to avoid costly surprises. (Make sure you choose your contractors wisely and manage them confidently! Otherwise, you may be susceptible to getting taken advantage of when it comes to the scope of work and pricing.)
Thinking it's Easy
House flipping is certainly not rocket science. However, a degree in the HGTV School of Contracting and Design is likely not enough to get you through the process. Do your homework! If you don't go in prepared, you stand to get burned and lose a lot of money. If you're into social media, try following Instagrammers who are sharing real-life experience flipping homes – the ups and the downs (you'll get all of that with us @nestrs). If this is your first time on a project like this, you're sure to make some rookie mistakes. Go in with your eyes wide open and a healthy dose of humility.
And honestly, if you lose some money but learn a great lesson that's money well spent, in my opinion. When you take on a flip, stay organized throughout the project. Have a spreadsheet and record everything! When something goes wrong, write down what happened and see how you can improve it the next time. Losing money is ok if you can learn from that mistake. Just think of it as paying for your flipping education!
Not Having The Right Team
We talked before about the importance of seeking out guidance to know your blind spots. Assembling a rock-solid team of local professionals is one of the most important tasks you'll undertake with your flip. You've got to find experienced and reputable contractors. Make sure your working styles are well-matched and that you have confidence in each other. Ask around for recommendations, conduct interviews, and watch social media accounts to feel for your potential crew. Depending on your project, you may need to seek out a:
Real estate agent
Construction company
Home inspector
Real estate attorney
Accountant
Experienced flipping mentor
Using it as a side hustle
This mistake is just about knowing your limits. House flipping will take a lot out of you, especially when things don't go as planned. If something comes up on-site, can you leave your job to check-in and troubleshoot? Do you have "boots on the ground" who can go for you if you can't? Do you have the flexibility with your time and resources to give of yourself in a few areas? For some, starting to flip as a side hustle is the only option. We get that. Choose the projects you pursue accordingly! If you want to flip houses full-time, we're not going to stop you! And there are so many success stories out there that have a ton of different beginnings! For us, we started by offering flippers a service —like floor plans, home staging, we even hung drywall and did trim carpentry at one point— and get to know people in your area that way! Find your projects. Once you get one, two, three projects going, and you feel like you found your groove, it might be your time to go full-time!
Closing Thoughts
We know the behind-the-scenes of house flipping on the TV and what it takes to get it done in real life. And we're still here loving what we do every day! House flipping compliments our business, and we have a lot of experience with home renovations. But it took a long time to get where we are! Admittedly, we still get burned on our budget from time to time. There's a huge potential for loss (in time, energy, and money). Make sure you're prepared to weather the setbacks if you decide to flip a house. Find a mentor you trust to help you make a solid plan and offer guidance along the way. You can do this!
Ready to start flipping? Nestrs is here to help