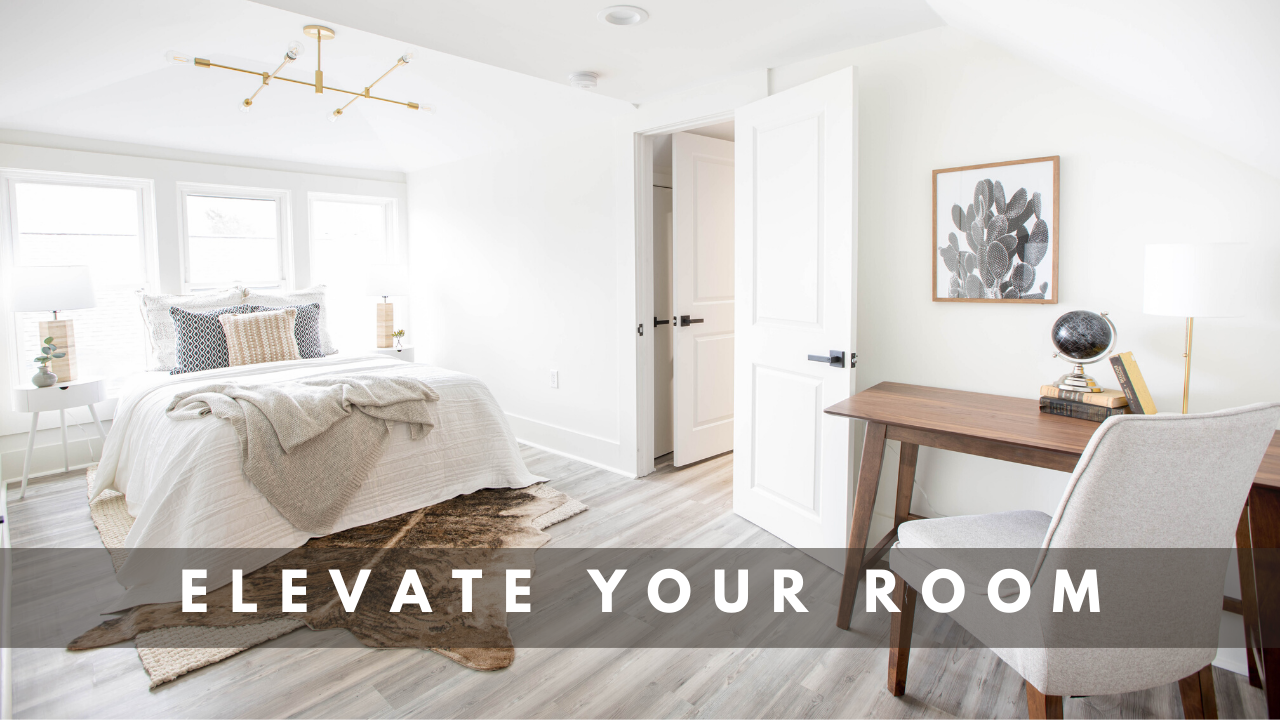 24 Jul

How to Make Your Room Look Cool and More Expensive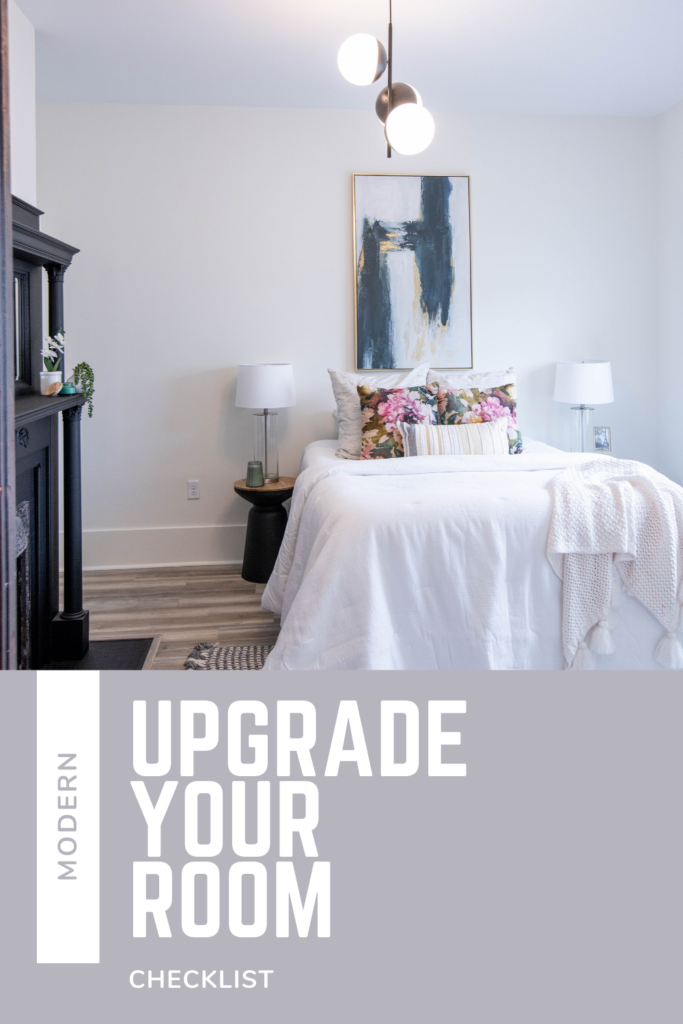 Like many people, we find ourselves looking at spaces in our homes that don't feel quite right. You may not know exactly what you don't like about that space, but you know that something is off, and it could look way better! You're not alone. Regardless if it's a short-term rental I'm hosting or one of our flips, I will stare on a space until it drives me nuts. Sometimes if I think a space doesn't look right, it's easier to scrap the whole thing and start over. I've compiled a list of things I run through in my mind as I look to level up the space.
If you are looking for someone to help you with decorative style, check out NESTRS!
Declutter
Clutter will kill any space! This is my number one pet peeve! I could continuously go on and on about how 'clutter' takes on very different forms, but I'll do my best to get you looking at your old space in a new way. 
What to look for:
Does the furniture fit the space? This means it could be too big for the area, or it's just not the right shape. Anytime you can elevate the furniture off the floor with legs, you will help keep the space's openness, i.e., sofa, large chairs.
Are there too many pieces of artwork or decor on the walls? Again, these could just be too big for the wall or too distracting.
Check out some more ideas on how to start your year organized.
Related: Modern Home Designs for Your Short Term Rental
Light it Up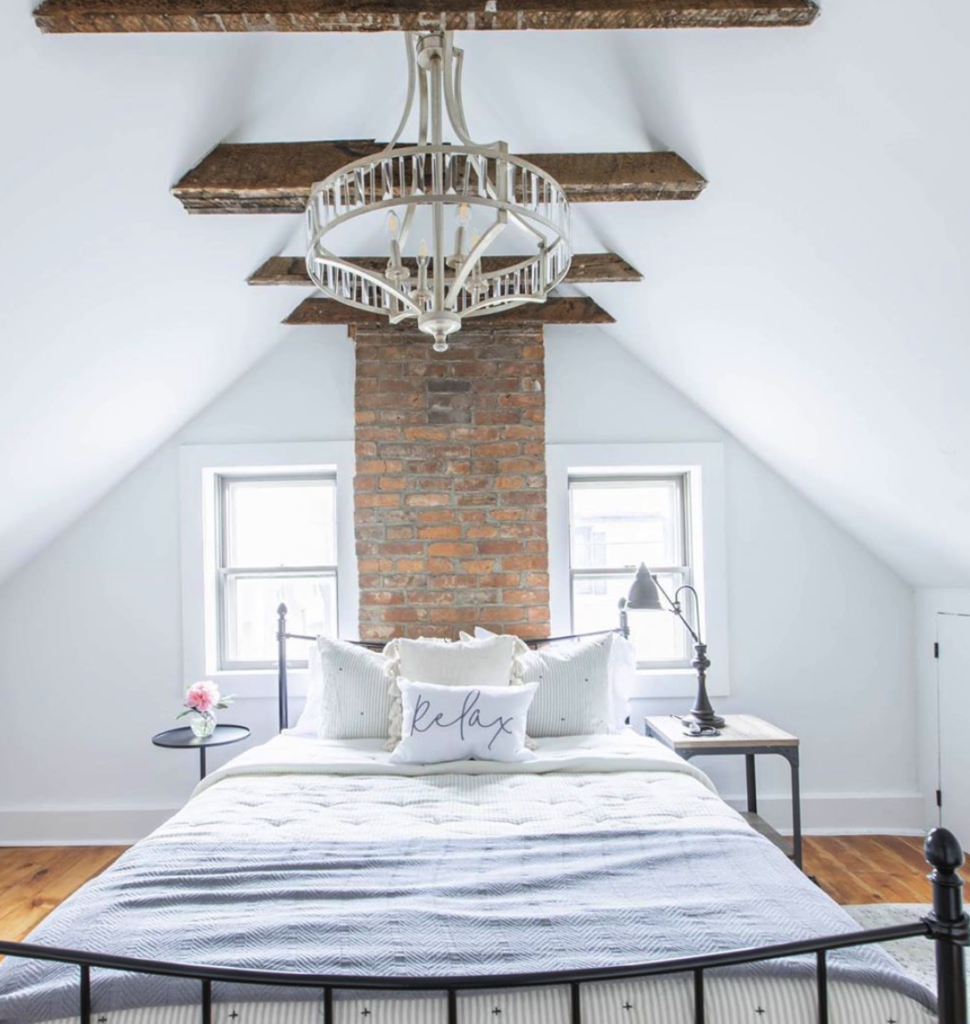 Here are 3 different ways you can add more light to a room.
Is there a ceiling fixture you replace that would have more bulbs? You may be able to replace the old fluorescent bulbs with higher watt led bulbs without having to look at new fixtures.
Can you let in more natural light into space? Take a look at your curtains or window coverings to see if there is a better alternative that could allow more light in. If they are only there for decor, keep them light and shear.
Are your walls too dark? Lightening up the walls or even giving your ceiling a new fresh coat of paint can do wonders for a room. If you're thinking a simple white for the walls, do your research. You want to make sure your white has a neutral undertone to it. Keep in mind the temperature (Kelvin) of your lights will work with each other to create the real 'feel' of the room.
Check out some more ways to learn how to install and to choose lighting for your home.
Add Texture
I stage a lot of properties, and I always bring a ton of different rugs, blankets, and pillows to help me 'zhuzh' up the space. I mix and match textures all the time; woven, plush, shag, you name it.
If you would like to get really creative and want to add an element to that space, you could consider adding an accent wall design. This will help add some depth and texture to the room.
Also, adding area rugs with pops of color will add texture to the space. These are just some ways you can get creative and add texture to your area. Here are a few more ideas to add some texture.
Add Greenery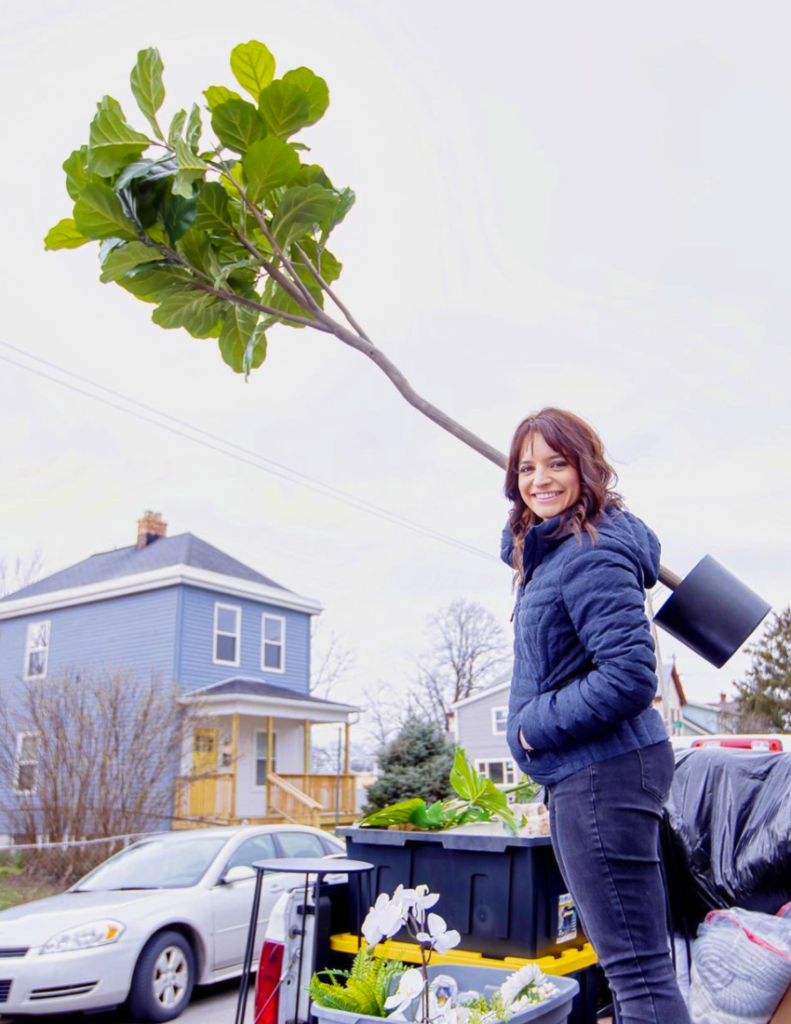 I have become plant-obsessed! Now I'm not a full blow 'real' plant lady, as most of the spaces I'm working with are only meant for short term rentals. However, if you have the time, you should totally add some real plants to your space. This could be one of your most versatile tools.
They can be set in a raised planter, hung from macrame holders, or set on a side table. The plants themselves are unique, and the options in which they can be displayed are endless. Give this one some thought!
There are numerous indoor plant options that are easy to take care of. Some are pretty low maintenance and don't require much to take care of. Succulents, Moth Orchid, Jade Plant, and Wax Plants, for instance, are easy to take care of and can be kept inside all year long. They are perfect for adding more greenery to your space.
Upgrade Your Hardware
Simple and bold. It's all in the details. Depending on what room of your home you are looking to upgrade, you may have to get creative. If it's a kitchen, you have a lot to work with, and subtle changes can make a huge difference.
Should the room you are working on only have a simple dresser or side table, then your choice could be leaning towards changing the hardware to a bold color. Bright metals such as gold and geometric shapes are very trendy right now.
Changing the hardware itself adds new depth and dimension to the space. There are diverse types of hardware designs to choose from along with colors they come in. Something as simple as changing up the actual hardware itself enhances the space.
Check out NESTRS for more decorative tips!
Put it on a tray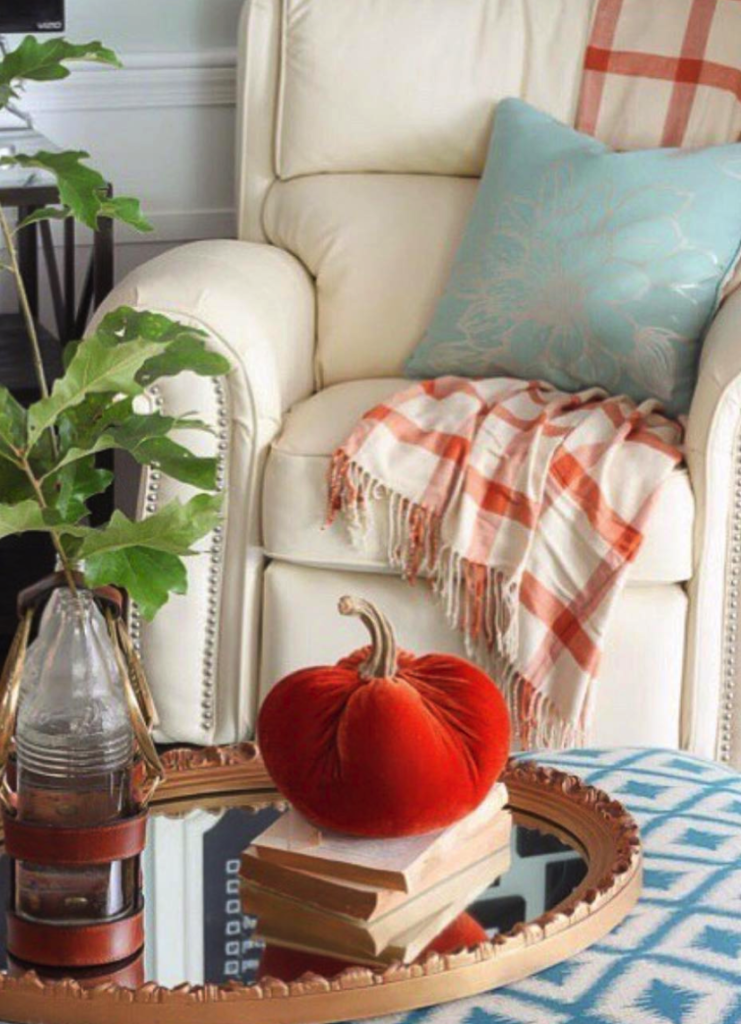 A great way to class up your decor is by adding a tray. You've more than likely seen this on home magazine covers. Many home decor magazines feature an article on decorating with the use of trays. They show how decorating the tray with some abstract pieces of decor can enhance the decor and ambiance of the room.
If certain pieces for example in the image right above shows an orange pumpkin sitting on top of books just adds a bit of pop of color. By doing this simple thing just brighten ups the tray and makes it look more decorative vs if the pumpkin was placed by itself it might not have the same decorative impact. Some more ideas for home decor pieces.
Add Architectural Features
Adding architectural features such as crown molding can add to the luxurious feel of the room. If that's not an option, you can work on adding accents to your trim and baseboards. What most people like about old victorian homes is the boldness of the trim and baseboards. When considering this addition, you need to analyze the room. You may like the idea of bold baseboards, but if you have low ceilings, you will have to make a judgment call on just how big to go.
There are a plethora of decorative moldings to choose from when it comes to baseboards, don't worry, you're not limited to the option of crown molding. Examples include baseboards, casings, chair rails, picture rails, cove, egg and dart design, dentil, and bead pearl are just a few of the types of baseboard designs on the market. The beauty of it is, is that you get to choose one that suits your decorative style. Check out a few ways to use live edge wood as an architectural feature for your home.
Bring in Some Artwork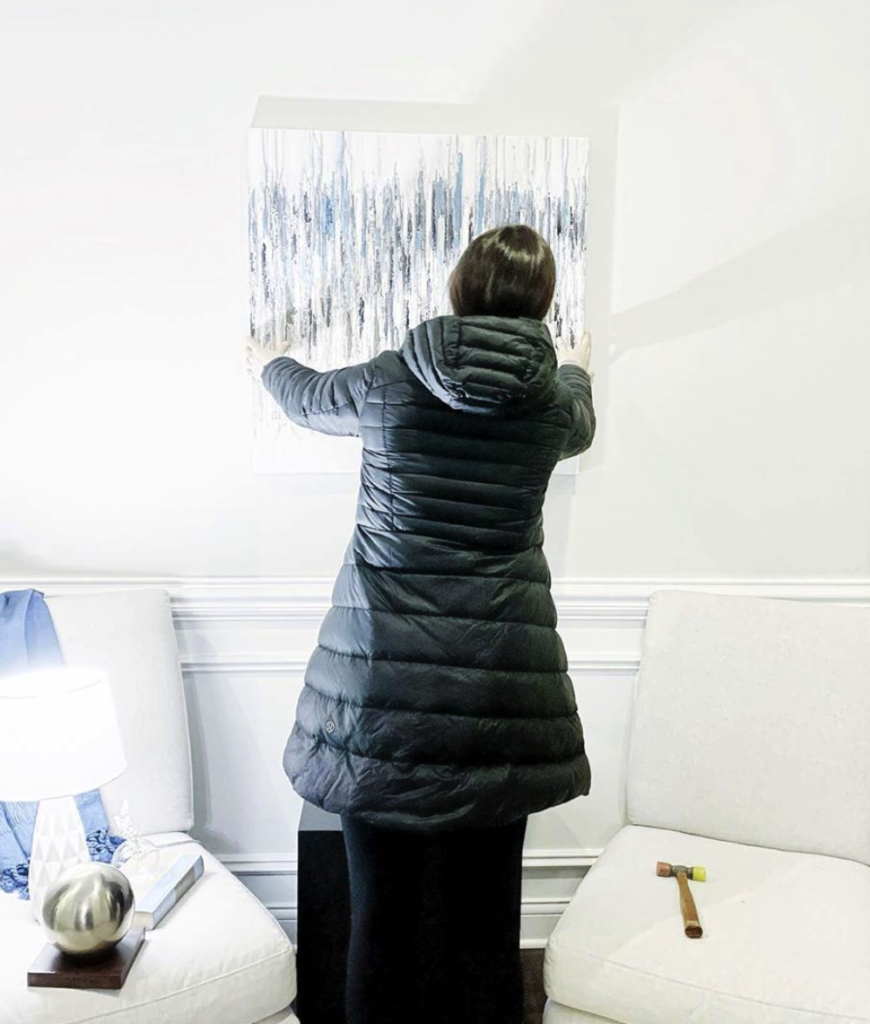 Artwork doesn't have to be super expensive in order to add to a room's value. Unique pieces that are one of a kind and cohesively work with a room are what I would look for. Often times when I stage one of our flips or even some of our Airbnbs, I will get requests to buy the artwork that I hang there.
The artwork can speak to the theme of the room by bringing all of the elements together, whether it is through its color or the picture itself. It can create a focal point, bring a sense of texture, brings pops of color, and could be the finishing touch to the room. Whatever artwork you choose for your home, it reflects your personality design which is unique to you.
Related: How to Make A Picture Wall
Make Your Bed Lush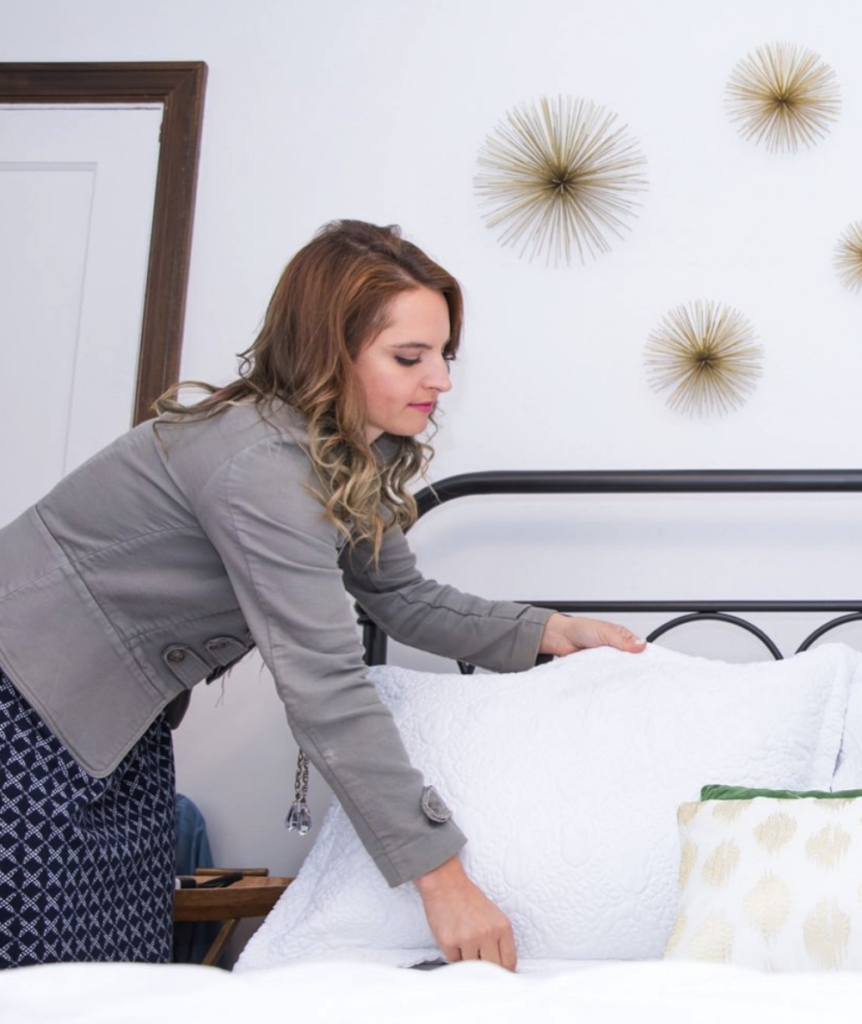 For someone to understand what goes into making a lush bed, I would have to take you with me to one of my property stages. The standards I maintain for my short term rentals are high, but the 'bed-making' standards maybe even higher! If you've never seen a lush, well-made bed, then you may have no idea what I'm talking about. I firmly believe this is totally overlooked and can really change the look of a room.
First, begin by straightening out your sheets (fitted and unfitted), then plump up your pillows and have them sit up straight on your bed (arrange them according to size and color). Then depending on your bed frame, lay your comforter neatly on the bed and make sure it lyes evenly on both sides of the bed. You can always have a throw or a light blanket lying towards the foot side of the bed to add more texture and pops of color. It is entirely your choice. A bed that is neatly made makes the room look clean and organized.
Dress Your Windows
Windows themselves can be beautiful and be a focal point for a room. However, sometimes they just need a little love to make them stand out. Here are a few different ways I've used to bring a window to life.
Add some properly hung curtains or shears!
Add a window sill, along with some small decor trinkets.
Add a shelf to the top, along with some decorative accents.
Pick decorative hanging rods
Add shutters
Add hanging herb garden pots
Add blinds
Add a pelmet
Add panels
Add double hanging poles
Add a weave heading
Add curtains that tie
Use roll up blinds
Closing Thoughts
I love revamping a room. More often than not, I've already compiled a partial vision of how I want the room to be decorated by the time I am ready to begin. I'll run through it in my mind, and if I can't come up with a good idea for a space, then I turn to Pinterest for inspiration. These are my go-to points for elevating the class of a room.
If you are able to find the time to put into coordinating a makeover of a room, the results will be beautiful because the decor is unique to you. Don't be afraid to play around with colors, textures, window treatments, artwork, trays, etc. that add decorative design to your home. Always keep in mind, your home is a reflection of you.
Related: How to Throw a Housewarming Party!
Remember if you are looking for some help with decorating, take a look at NESTRS today!