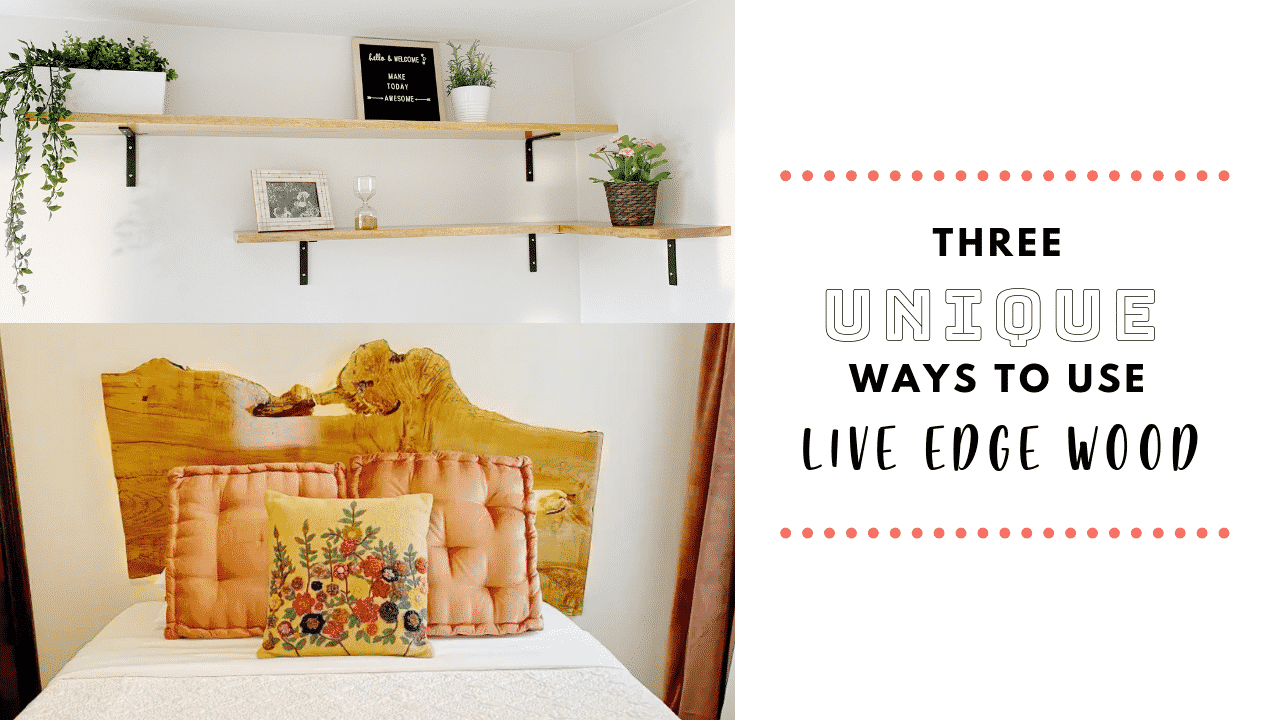 12 Jul

Three Unique Ways to Use Live Edge Wood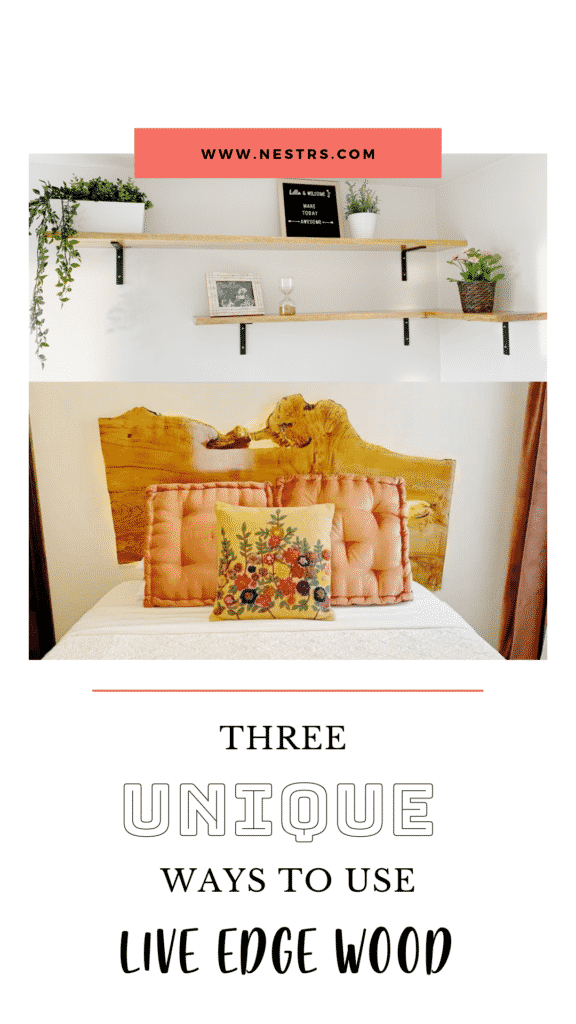 New Airbnb, New Design
A few months ago we were opening up another Airbnb at our fourplex in Grandview. We try and make each space a little bit different from the others.
We wanted a warm and romantic space. After brainstorming with Nick, we came up with the idea of using live edge wood to create a cozy atmosphere.
Three Unique Ways to Use Live Edge Wood
Keep reading to see the video we made at the end of this blog post.
Live edge headboard
….ok…this is kind of a stretch to say this is a whole other way…but we're also back lighting the live edge headboard with LED lights for a romantic vibe
Live edge shelves to add character to your room
Starting The Process…
We called up our friends at Keim Lumber because we knew they would have exactly what we were looking for!! Here is a picture from their warehouse of our options.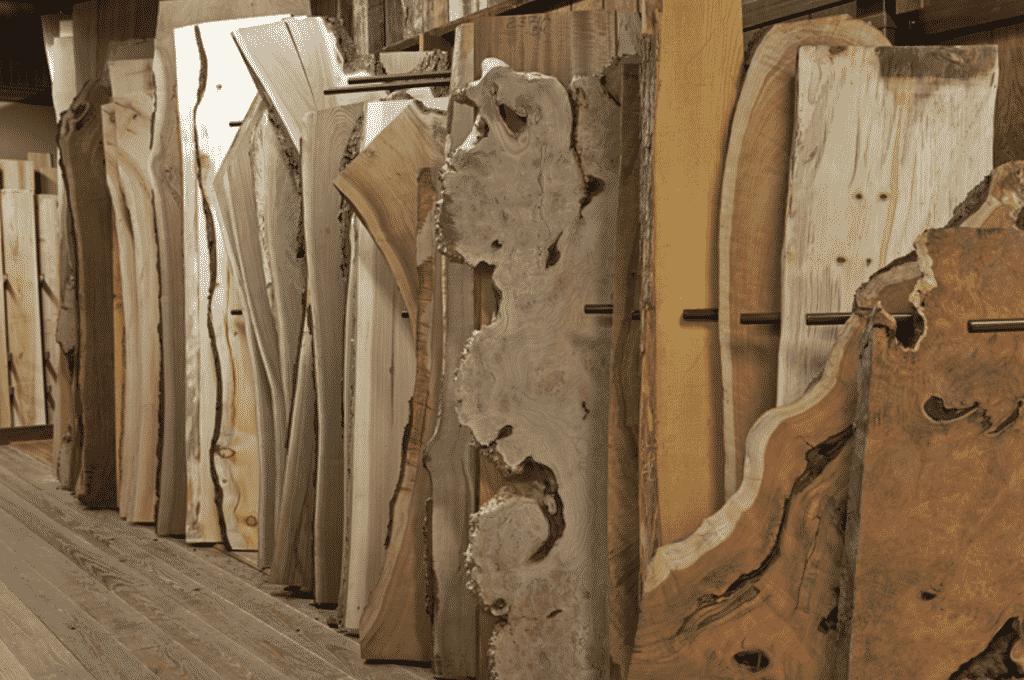 We chose two slabs that are Bigleaf Maple and we were able to make a headboard and two shelves out of it. It was quite the process to get it to the finished product… but we had so much fun along the way and the final results are SO good!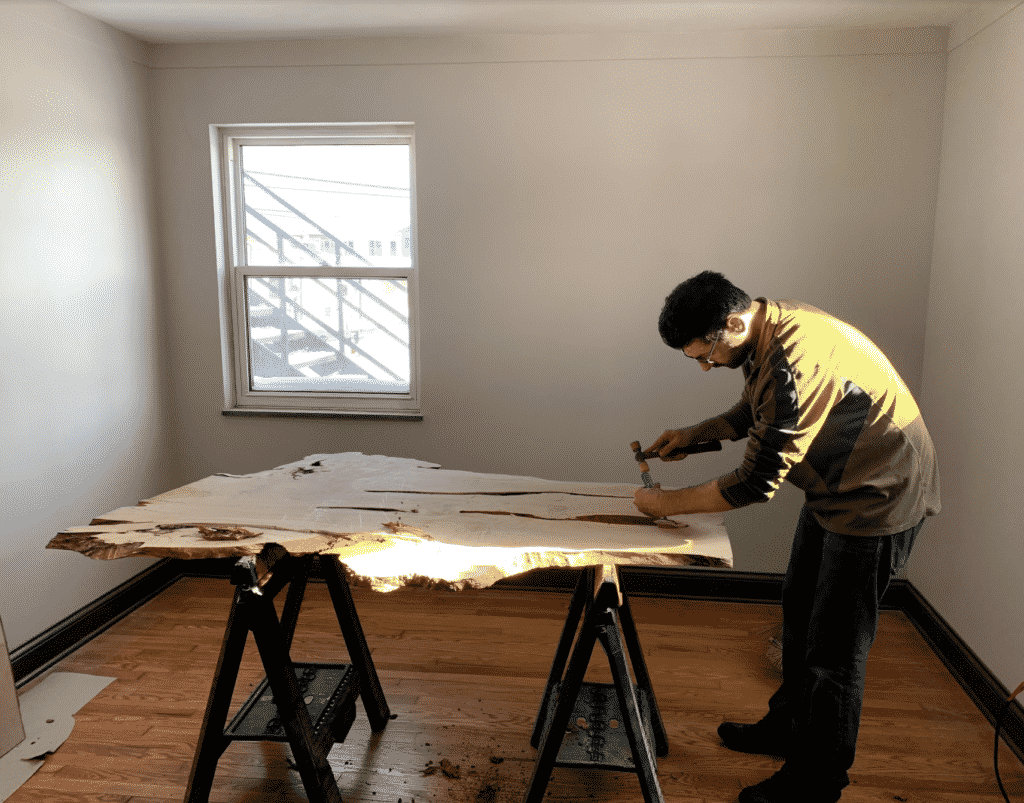 Prepping the Wood…
Nick had to chisel all of the bark off of the slab to prepare it for its finish. This took a minute…..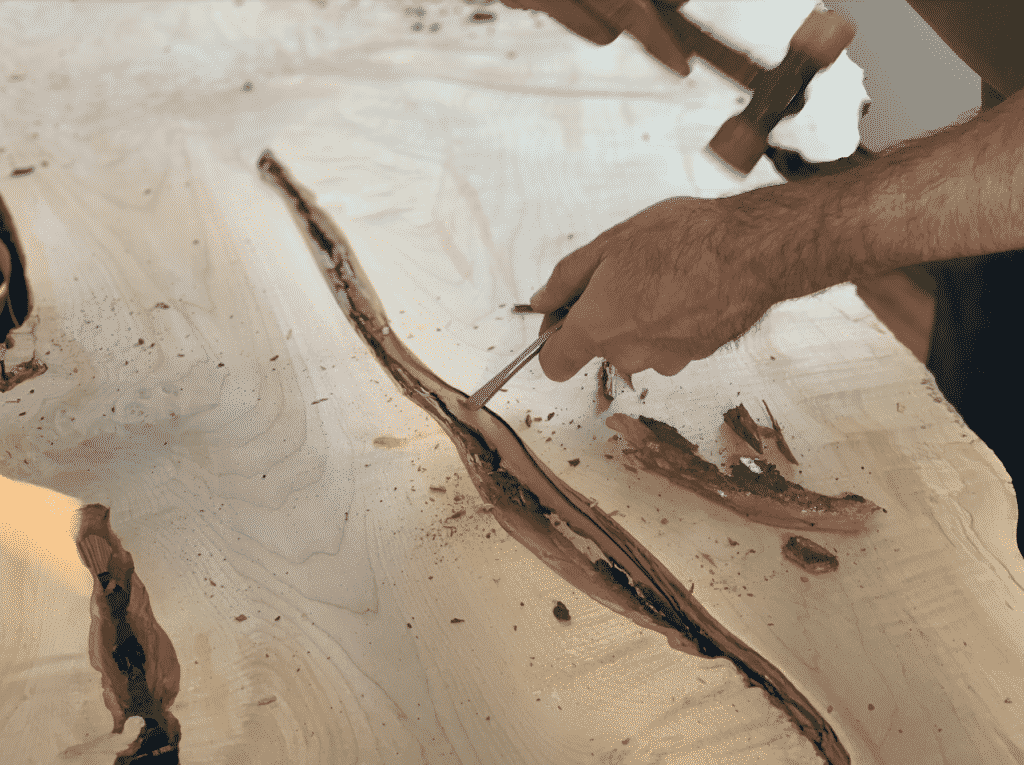 Once all of the bark was off we were able to seal it with Waterlox. We like Waterlox because it penetrates the wood -unlike polyurethane that just sits on top of the wood.
We could have used epoxy to fill the voids in the headboard like a lot of people do, but we had special plans for the look of the headboard…
Let's Get Romantic…
We decided that we wanted to put lights on the back of the headboard that faces the wall so that it would shine through the wood at night.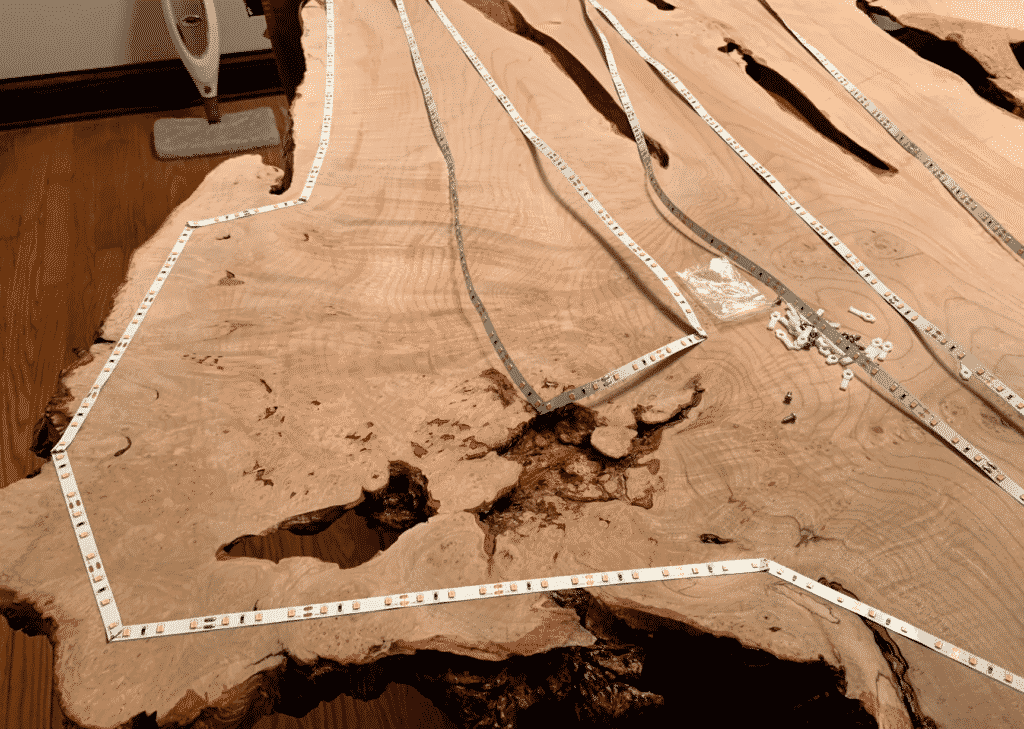 Hanging The Beast…
However, that task also gave us some challenges… We needed the headboard off of the wall so that the light would spill out, but it couldn't be too far off of the wall.
And did I mention this headboard is SUPER heavy?!! We had to make sure that whatever we hung it with would be able to hold its weight
We ended up placing electrical spacers behind the french anchors and toggle bolts (these are perfect if you are hanging anything super heavy). This gave the perfect amount of space between the wall and headboard.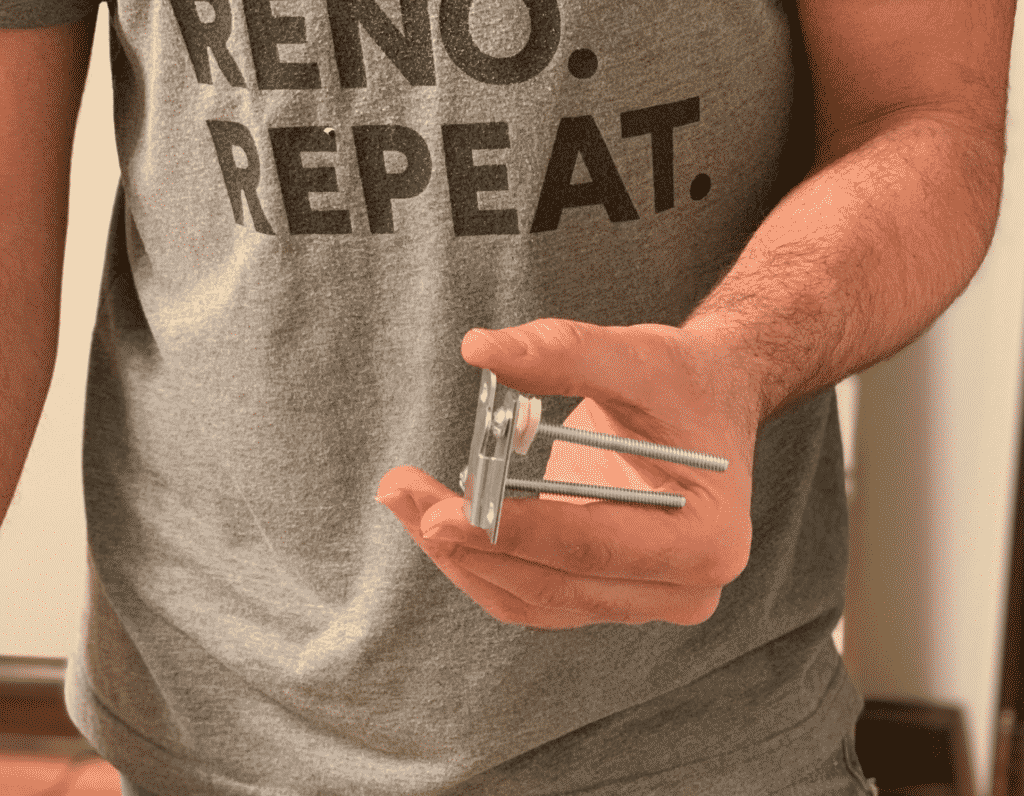 Finished Product…
We were so excited to FINALLY get the headboard on the wall after working so hard to have it finished… we had never done anything like this before, so everything we did we just hoped that it would work!!!
Are you ready to see how the headboard turned out?!!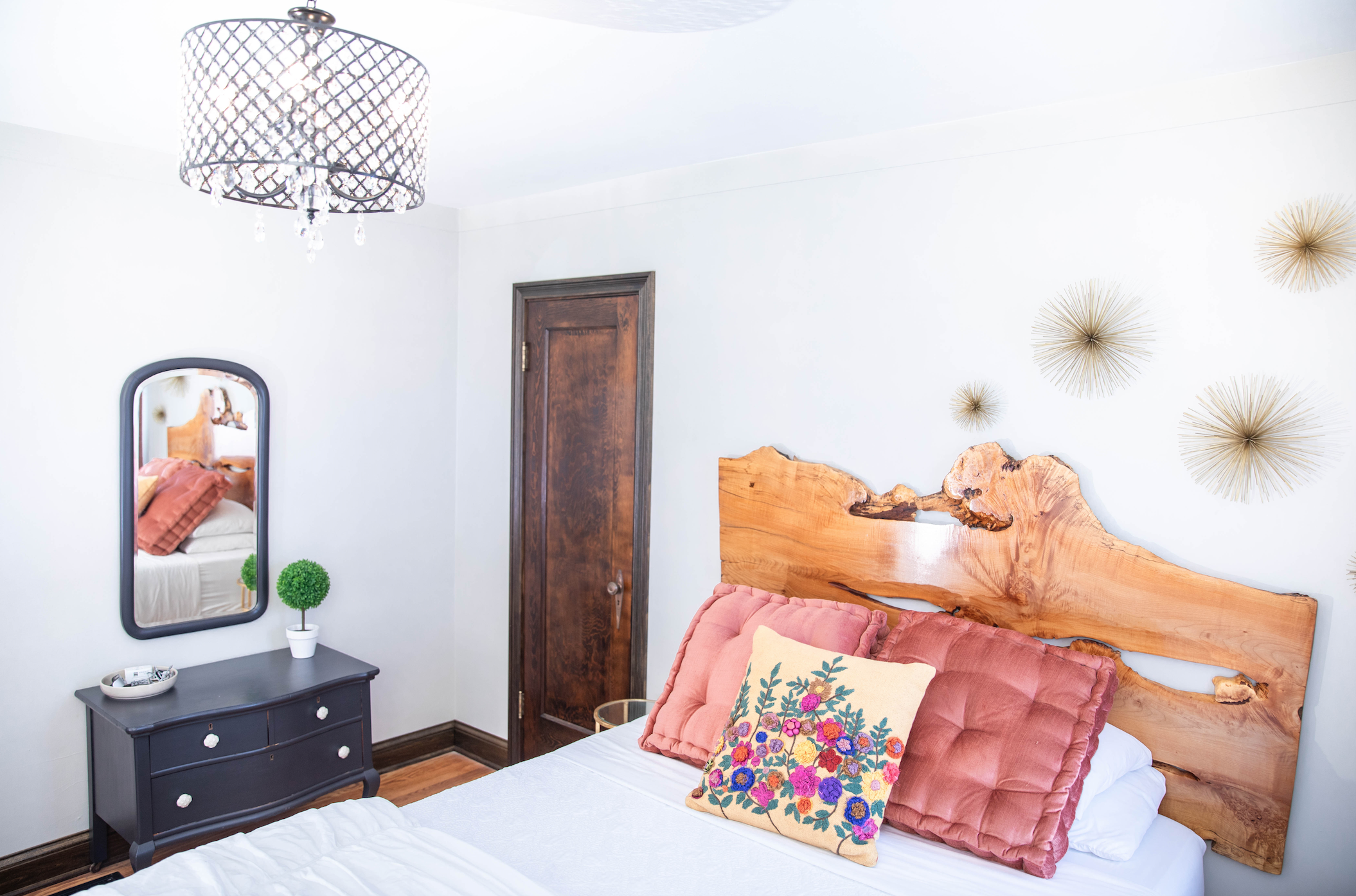 Lights Out…
Just wait… it gets even better when it is dark out. Wouldn't you just DIE to get cozy here with a book and a glass of wine?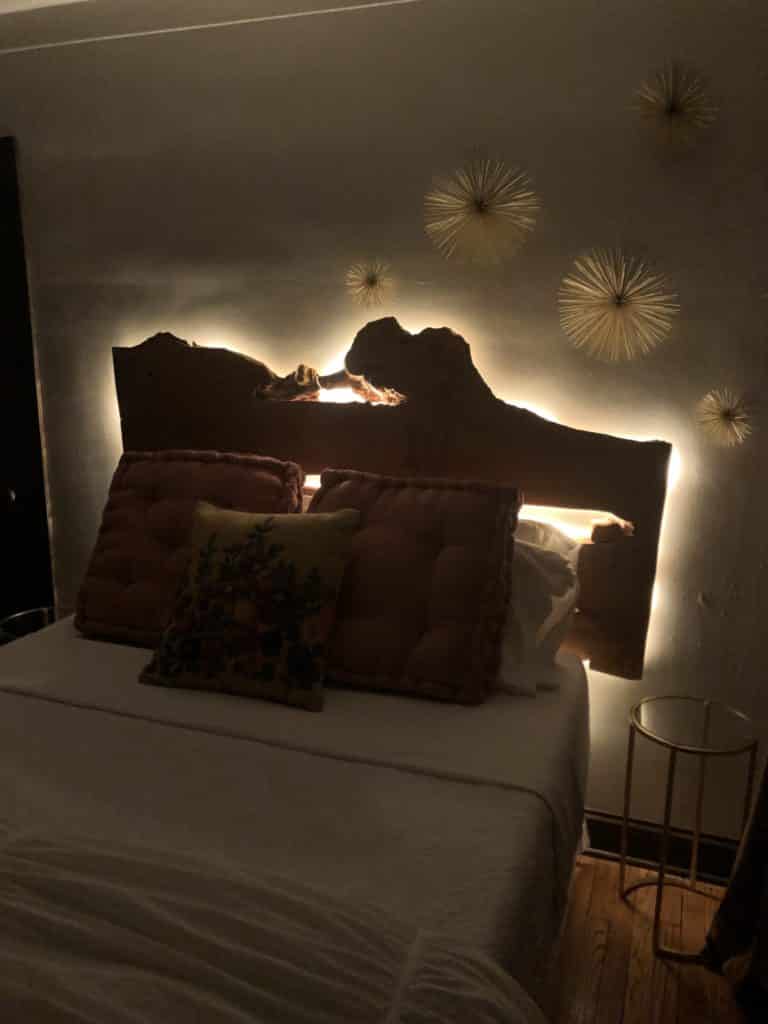 Onto Our Next Project…
Once we finished the headboard we got to work on the live edge shelves for the kitchen… And sadly it doesn't also have lights, LOL.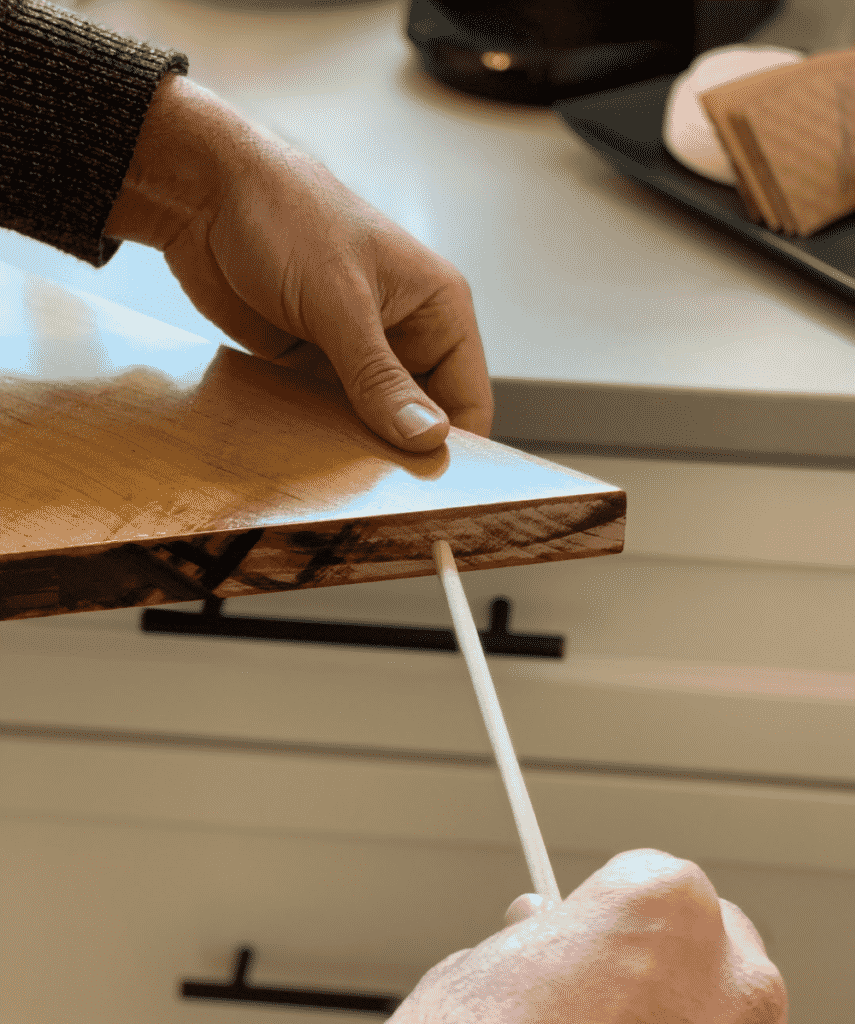 We wanted one of the shelves to turn a 90 degree angle and wrap the corner of a wall in our kitchen so we had to miter cut the shelves and then we connected them dowels and glue.
Next up was hanging the brackets that the shelves would rest on (we got these on Etsy)… our OCD totally kicked in when we were making sure everything was level.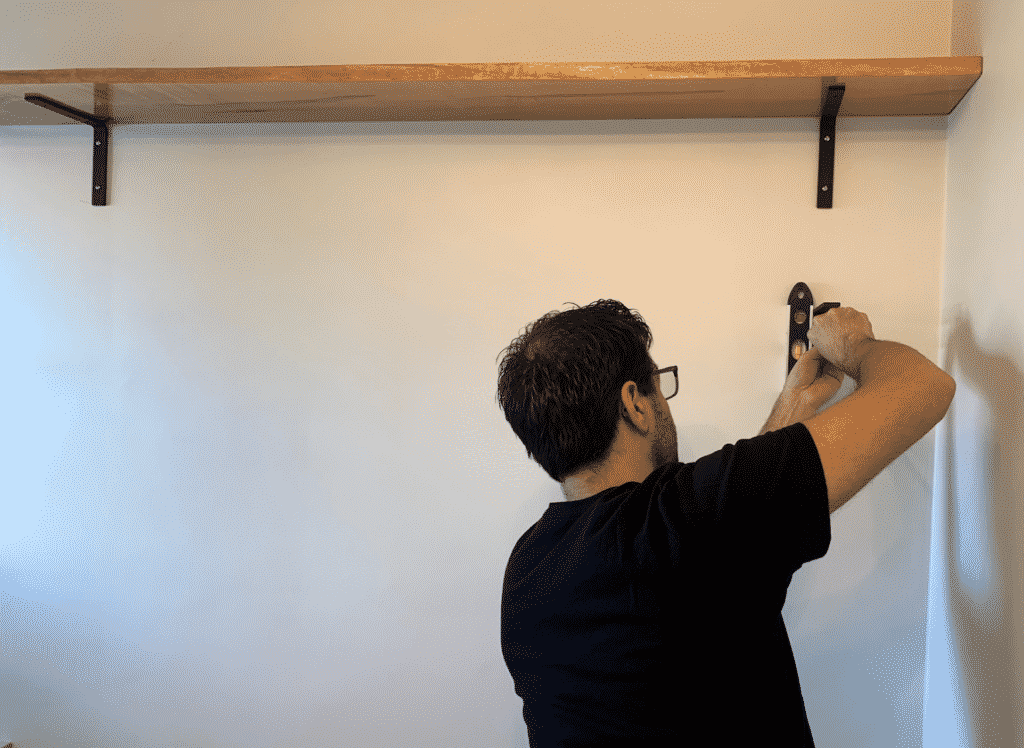 Styling Shelves…
Once all of the brackets were in we were able to start styling the shelves… my FAVORITE part!!! Here is the finished product!!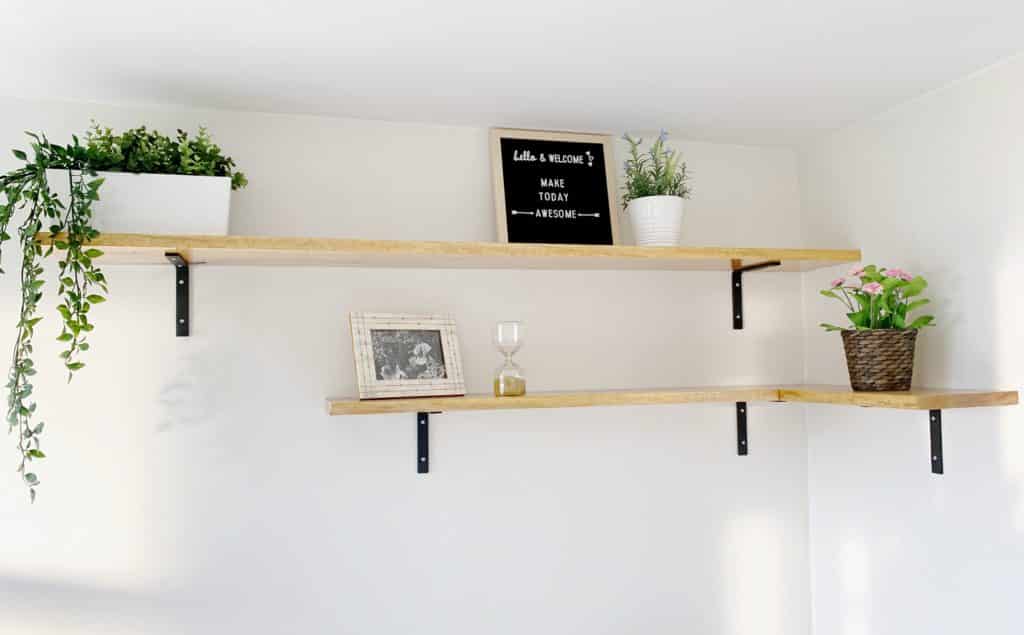 Keim Lumber knew exactly what type of live edge wood we needed and even gave us tips on how to do this project on our own!!! We loved hearing advice from people who are experts with wood.
Working with and shouting out the local vendors who supply decor and furnishings for our Airbnb is also something we really love doing. And guests appreciate it as well!
If you want to stay in this Airbnb, just click here. If you have never stayed in an Airbnb, here is a link for a discount.
How would you use live edge wood in your home?