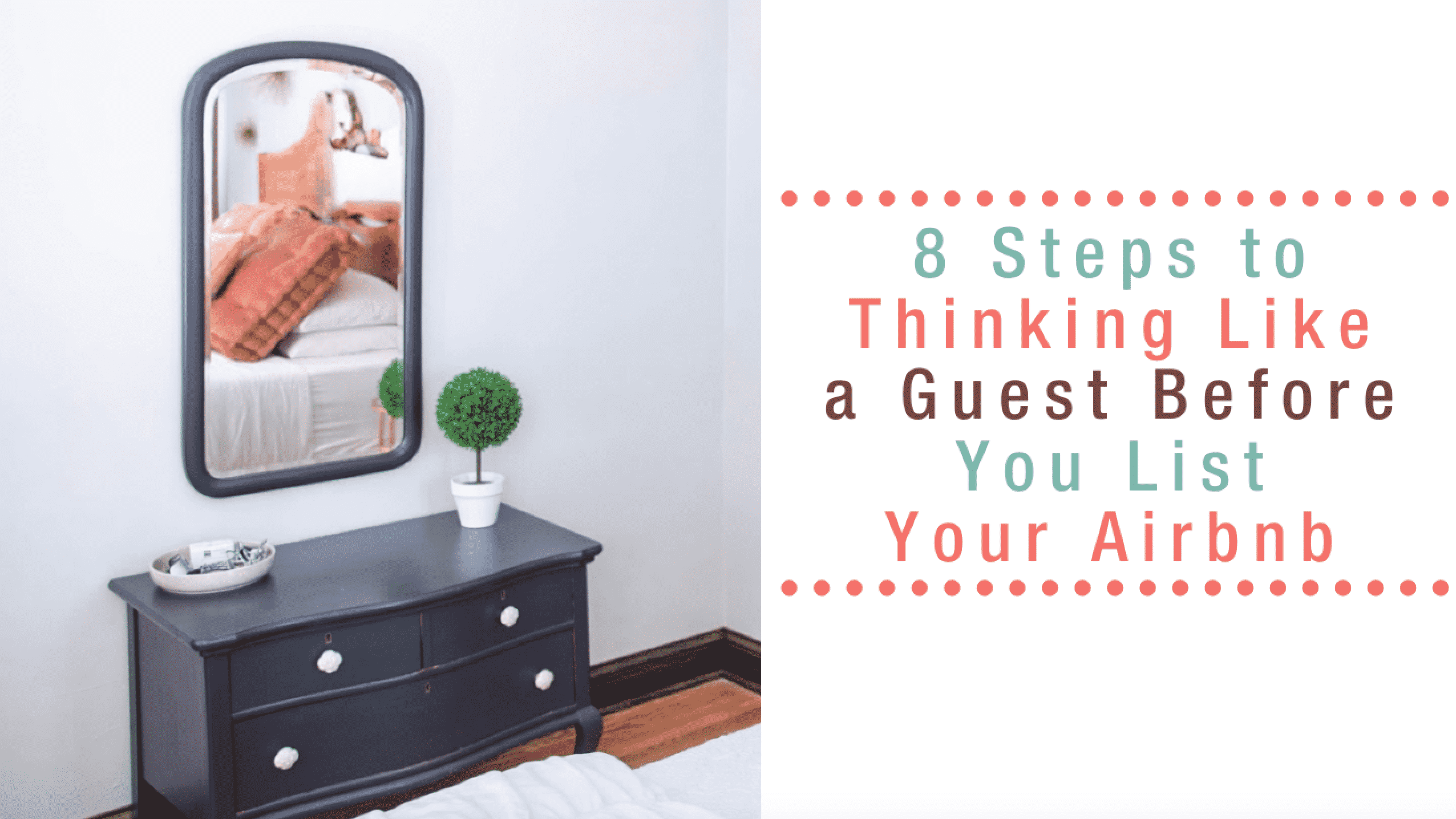 09 Jan

8 Steps to Thinking Like a Guest BEFORE You List Your Airbnb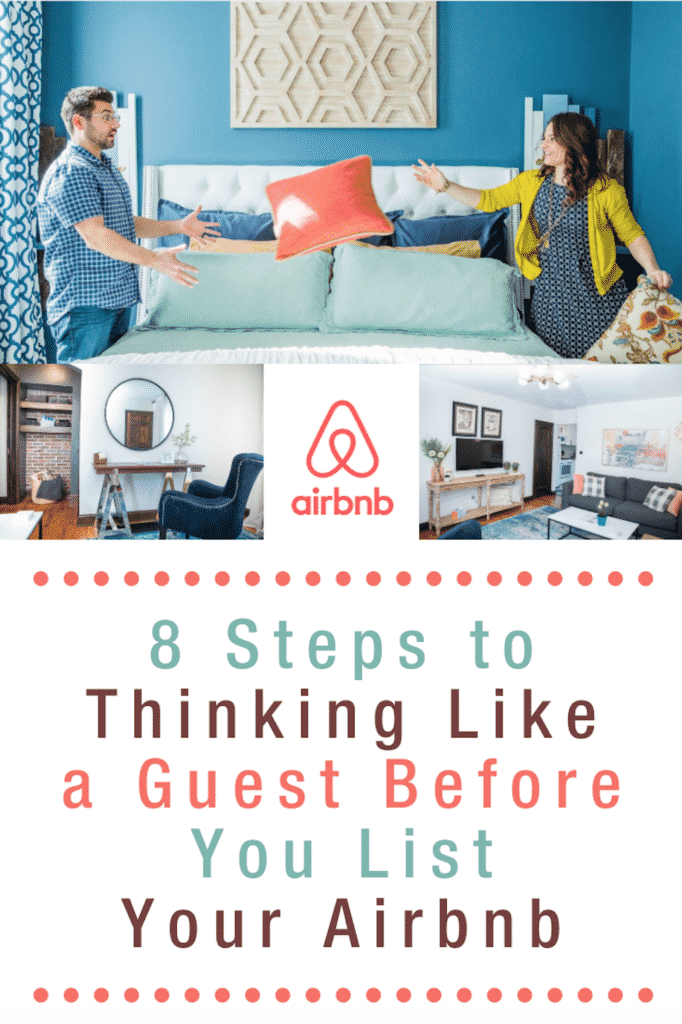 It is SO easy to forget this…
When you're operating a short-term rental business, you're part of the hospitality business.
Just like a luxury hotel, the most successful short-term rentals sell their guests more than just a space to stay – they offer unique experiences.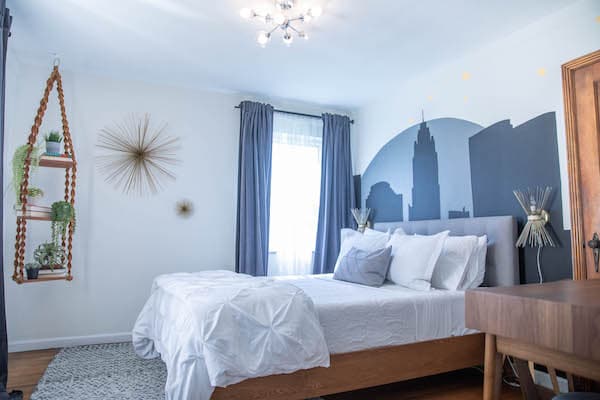 What it takes…
This is a lot more work than just providing a space and cleaning it up when your guests are done using it, for sure, but it's also a way to stand out in a crowded market and make a little bit more money per night.
Where are you at in your short term rental business?
So whether you're just starting out or well on your way to building a successful short-term rental business, it never hurts to think like a guest and be proactive about offering things that might make staying in your locations a better experience.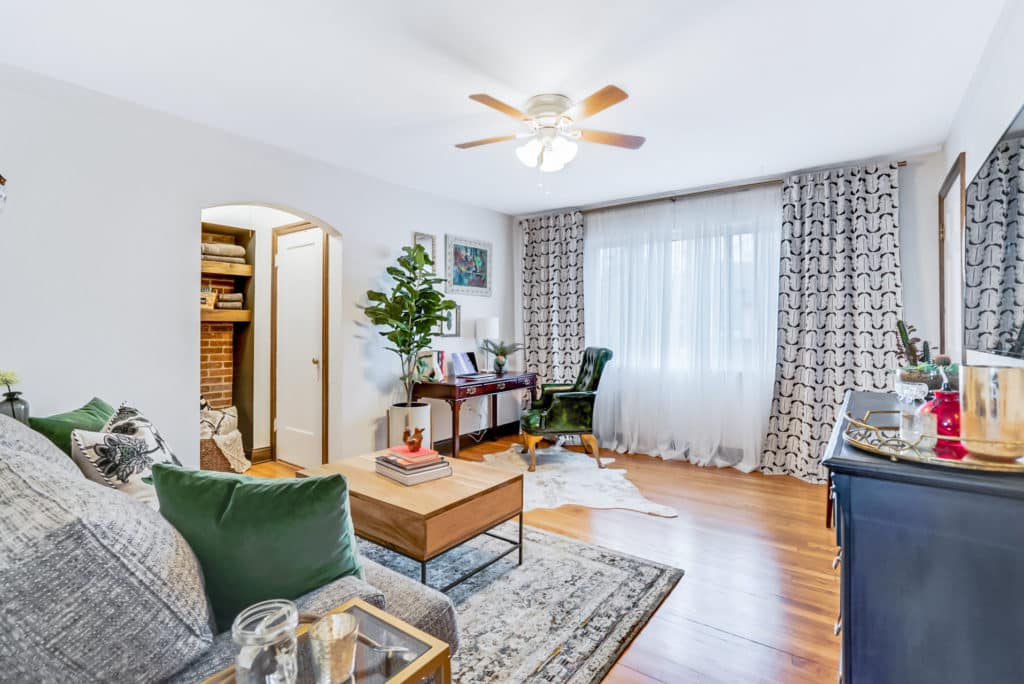 Thinking Like an Airbnb Guest
The best tip that we give new hosts is to get your space set up, pack your bags, and stay in it yourself – but don't stop there.
Make any improvements you might want after your initial stay, then have a very blunt or honest friend or family member stay in your space as well.
You're so close to your space and you don't want to miss anything, and you definitely don't want a paying guest to be the person who tells you about a problem or inconvenience in your space.
What you should consider…
#1
You can never clean too much.
#2
If you receive criticism from a guest, especially an early guest or review, try not to take it too personally – but also pay attention!
#3
You can set out comment cards for your guests to solicit private reviews. The best thing here is that the fussier people will self-select themselves to comment, so you will likely only get the most critical opinions.
#4
On the flip side, pay attention to the compliments you get and use those in your listing!
#5
The little things matter: a spot that gets too much light at certain times of the day, how heating and cooling work in different areas of the house, the variety of cooking utensils that are available, how keyless entry works, where the trash goes, etc. You can't take anything for granted.
#6
Accidents and neglectful guests will happen, so even if your rental isn't your personal home, don't leave anything that you will be upset losing.
#7
Is anything at all not obvious? If it's something that can't be changed, like the positioning of your light switches, bring out those labels! Or if you can just make things a little easier, like by labeling kitchen cabinets, it never hurts.
#8
Don't forget about safety! Make a fire extinguisher clearly available in your kitchen, provide a first-aid kid, include an emergency plan in your welcome packet, and get a free smoke and carbon monoxide detector from Airbnb (https://www.airbnb.com/trust/home-safety).
Interested in this topic?!
We continue the conversation in-depth on our podcast! Listen here to learn more!