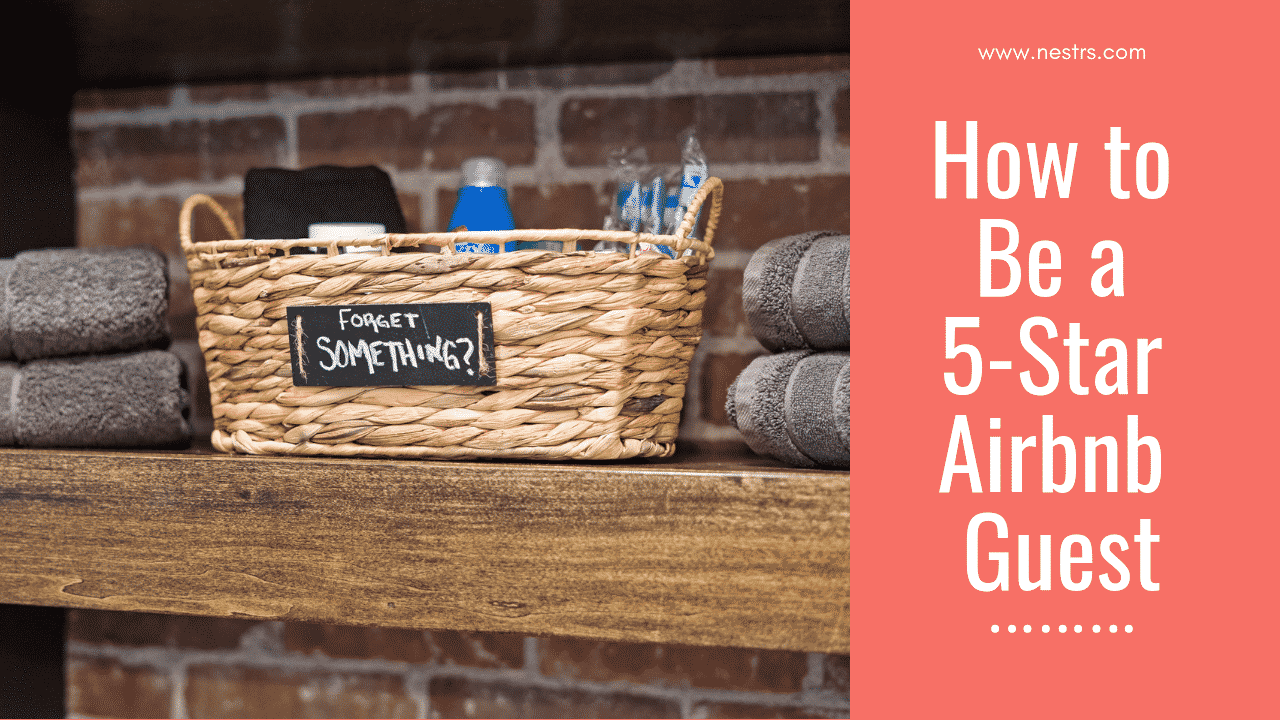 16 Nov

Five Things You Can Do To Be a Better Airbnb Guest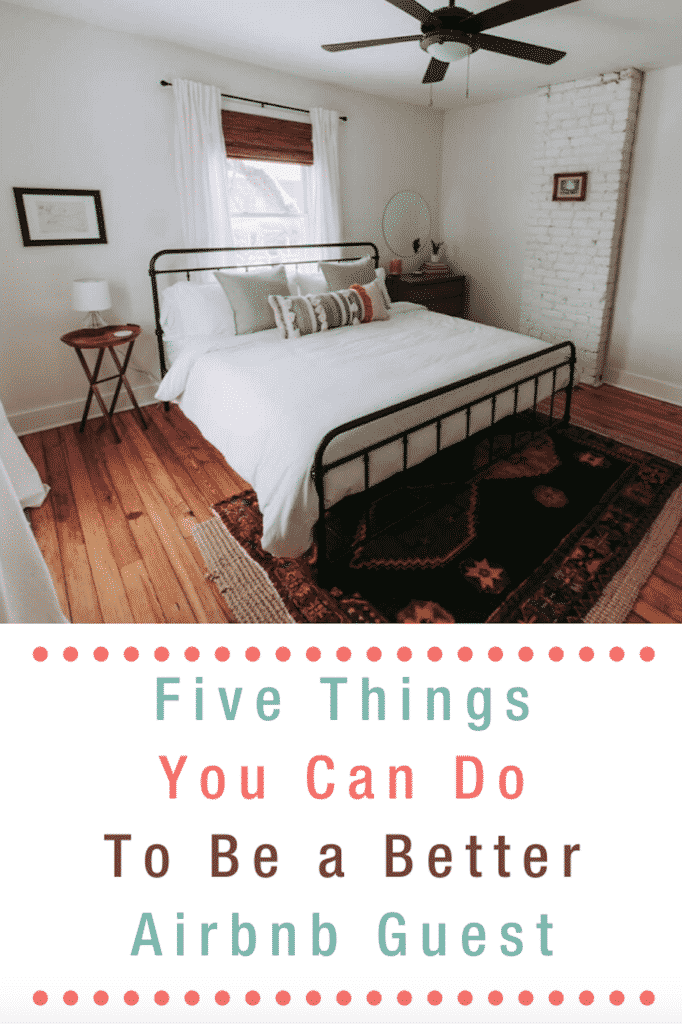 Vacations are exciting, especially when you're staying at a super cute Airbnb. You've read the reviews, booked the space, and are all set for your upcoming adventure. But unlike a hotel, Airbnb hosts can review you too! Don't let that make you anxious though–we've got the inside scoop on 7 things you can do to be a better Airbnb guest.
If you've never stayed in an Airbnb- no worries! Follow these below tips and you'll be a natural. Also, click here for $40 off your first trip!
Read the Entire Listing Before Booking
In your eagerness to find a perfect place for a perfect weekend, you might be tempted to skim the listing. Don't make that mistake! By reading everything clearly you'll be sure that you know everything about the space, and if it's your perfect match. When browsing, be sure to keep an eye on the following:
Location, location, location. Make sure you know where the Airbnb is located. If you're trying to go to nearby attractions, look them up in relation to where you think the Airbnb is. You don't want to arrive and find out you're an hour away from something you really wanted to see.

Amenities. Do you need a washer and dryer? Or are you planning to cook a lot of gourmet meals? Look at the list of amenities and see if they meet your expectations for your trip. Don't assume every host offers a TV!

Number of guests. Read up on how many folks this space can accommodate. Is everyone going to comfortably fit? Also, if you're bringing dogs or kiddos, make sure that the listing mentions that it is an appropriate place for them.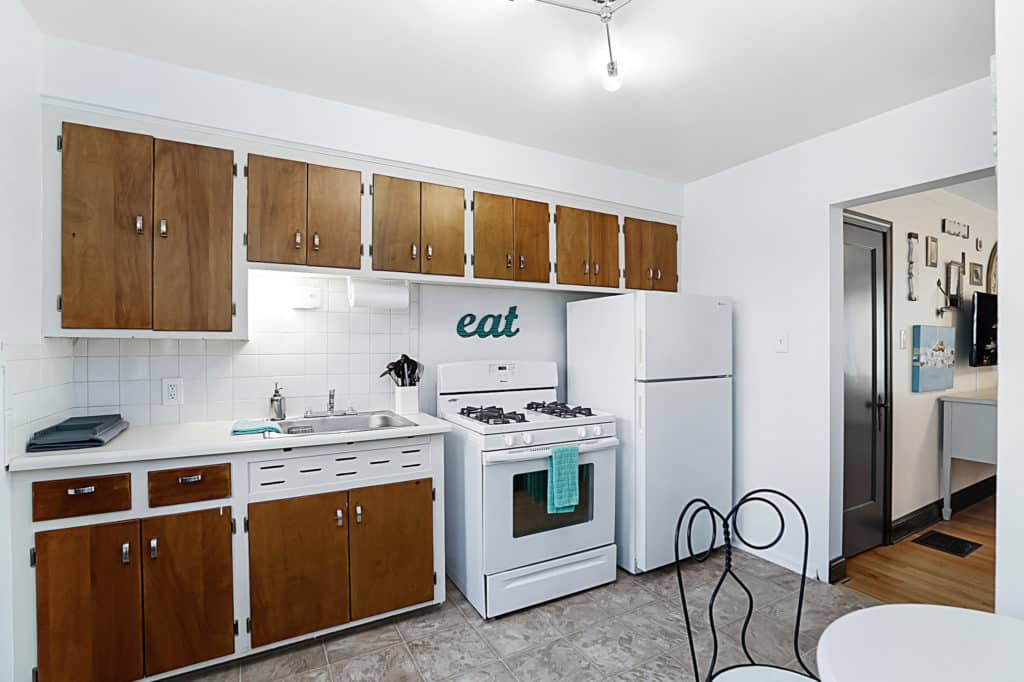 Communicate
Communicating openly with your host is a great way to start off on the right foot. It's a great way for you both to become more comfortable with each other, and show that there is a real person behind each of these interactions. In your initial message to the host, be sure to:
Send them a friendly greeting. Being professional in your communication lets a host know that you take their time seriously.

Ask them questions. If there's anything you need to know about the area or their space, now is a great time to ask the host.

Express enthusiasm. You're excited to go on this trip. Let the host know what drew you to their listing and why you're excited about staying there.

Respond quickly. If your host asks you a question, be courteous and respond to them, even if it's just a confirmation that you received their message.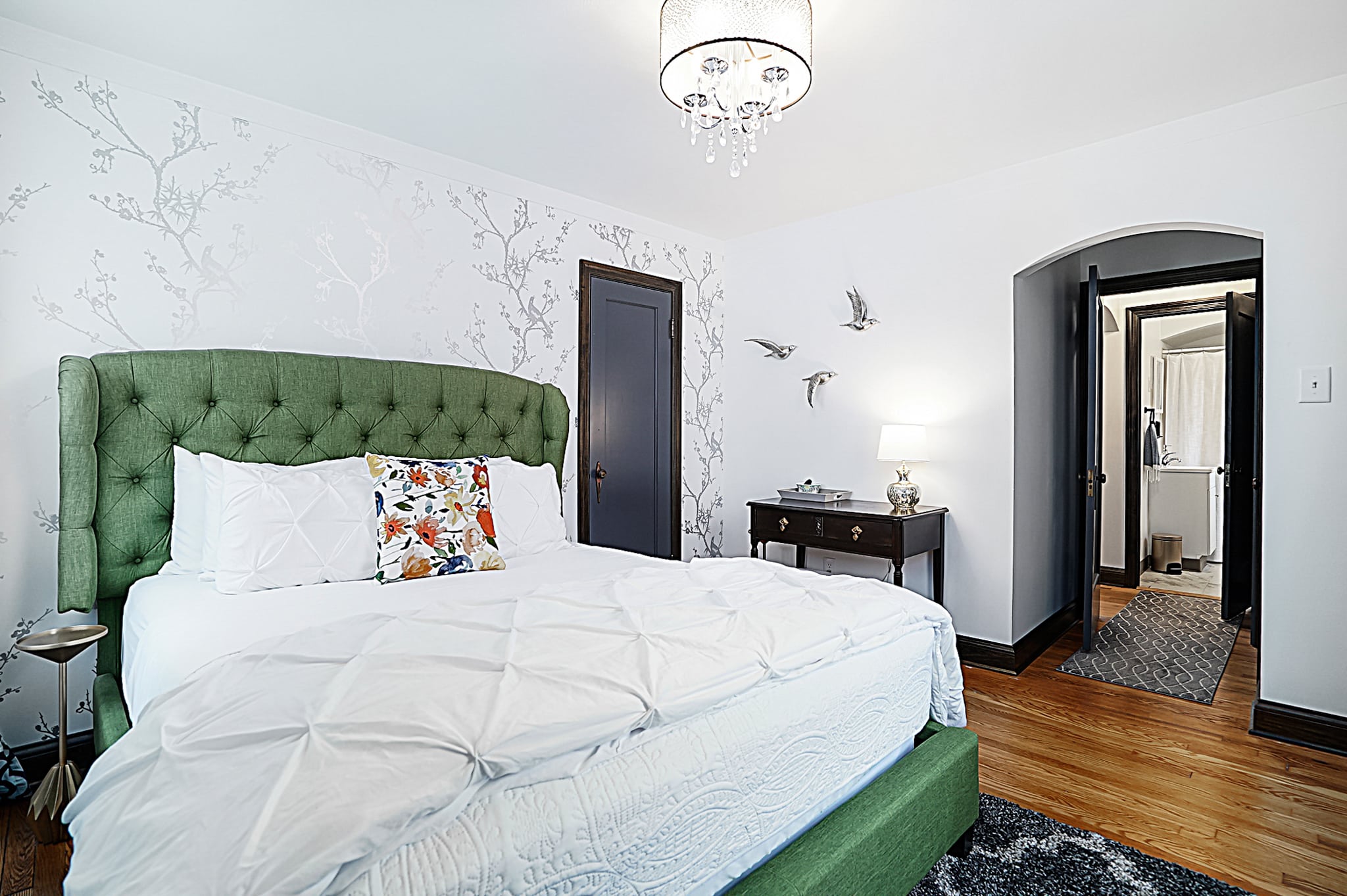 Respect the Space
Airbnbs aren't hotels, they're small businesses run by entrepreneurs with small teams. Keep the following in mind during your stay:
Be responsible. If you damage anything, accidents happen but let your host know and offer to have it replaced or fixed.

Live by the golden rule. If you wouldn't drink red wine in a beautiful bed with white sheets in your own home maybe think twice before you do it at your Airbnb.

Be respectful. If you've booked an Airbnb for a group of friends, make sure your friends are also being respectful.
Leave the Space as You Found It
There's no need to clean the place as you've already paid a cleaning fee- but the more you can leave your Airbnb like you would a friend's guest room the better your review marks will be with your host. When heading out after your trip:
Read their instructions. Most hosts will supply guests with check out instructions to guide them through a quick cleanup before they go.

Double check. If you opened any doors and windows, used climate control, or the stove, make sure everything is locked and off.

Reread the instructions. One more glance at the checkout instructions will ensure that you finished everything–even if the only instructions were just to strip to bed.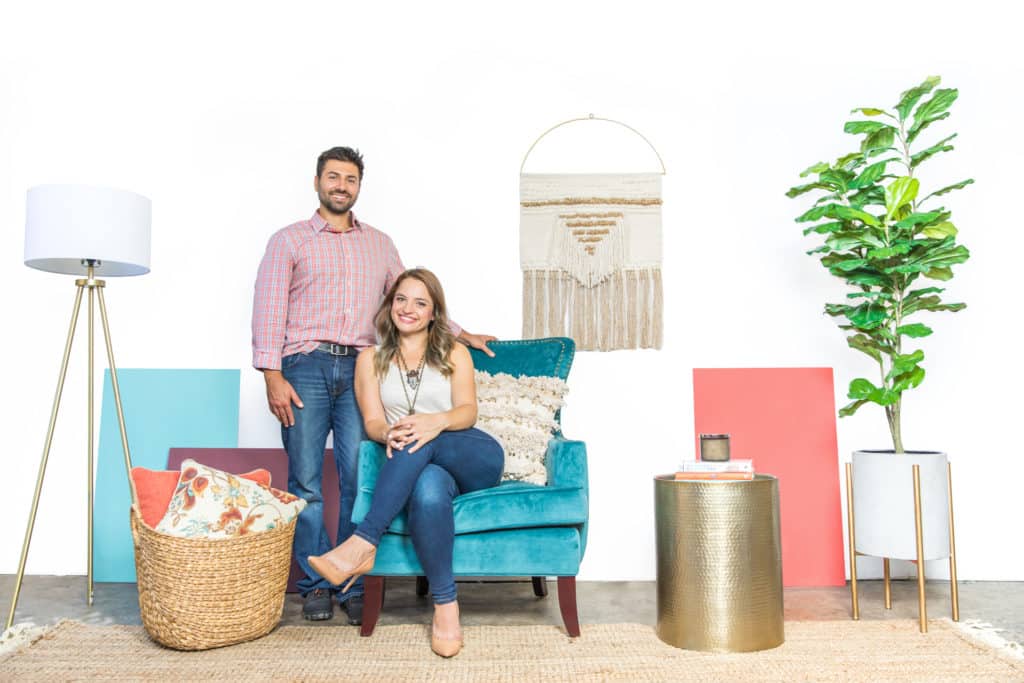 Leave a Review
If you loved your stay, be sure to leave a review! Good reviews are the cornerstone of a thriving Airbnb business. When writing reviews remember to:
Be genuine! If you loved the space, say so. Other guests will love to hear your opinion on what made their stay great. Did their amenities rock? Were there little touches that made you say "Wow"? Write them out in your review!

Be communicative. If there is an issue with your Airbnb give your host the opportunity to fix it or address it rather than just leaving it in your review for the world to see. Often times your host will be concerned that you have an issue so they'll go above and beyond to make it right and make you happy.
There you have it! It's not super hard to be a great Airbnb guest. Just live by that golden rule and you'll be having great stays–and great guest reviews in no time.