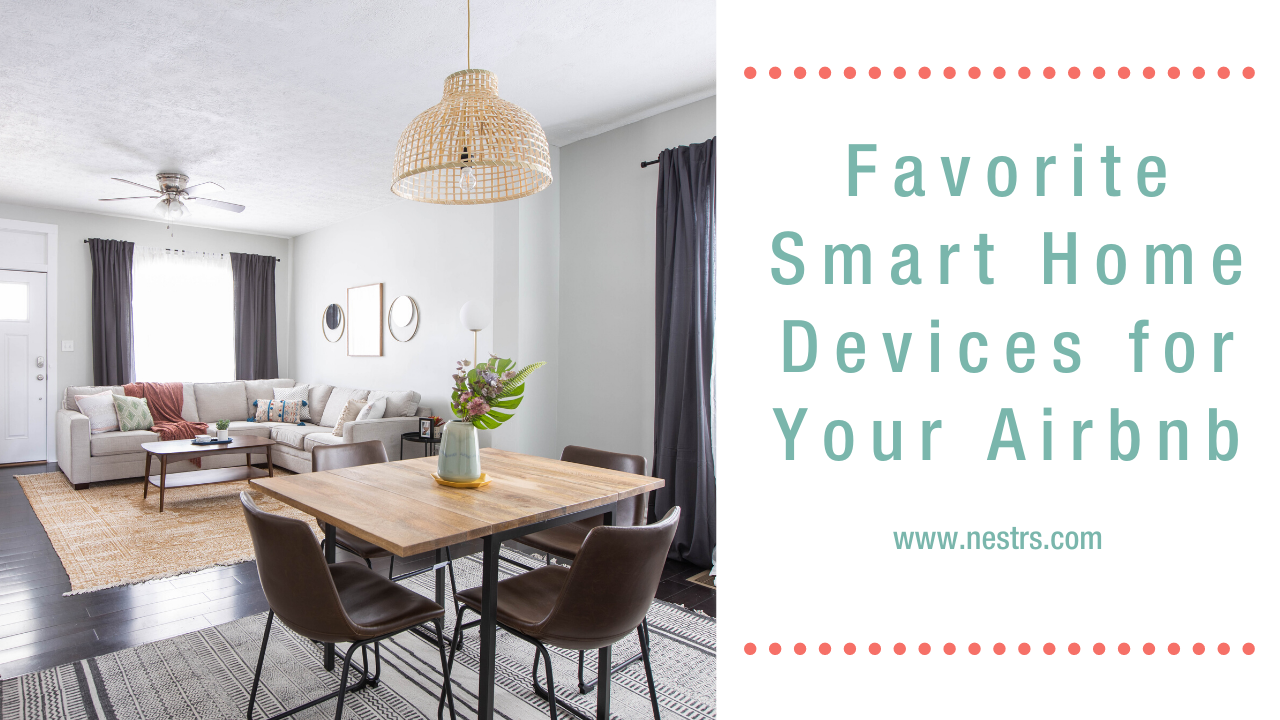 09 May

Favorite Smart Home Devices for Airbnb

Between running a number of our own Airbnbs and playing Co-Host for many more, smart home devices allow me to deliver seamless experiences in a competitive industry. There are a number of smart home devices that I use on a daily basis.

Cannot wait to share them with you here!

Related: Modern Kitchen and Bathroom Remodel
What is a smart home?
Smart home technology has been around for a number of years. However, only in the last few years has it become cost effective and user friendly for every day home-owners to use. To put it simply, a smart home is any residence that utilizes internet connected devices that are used for remote monitoring or management, ei; thermostats, security systems, doorbells, locks.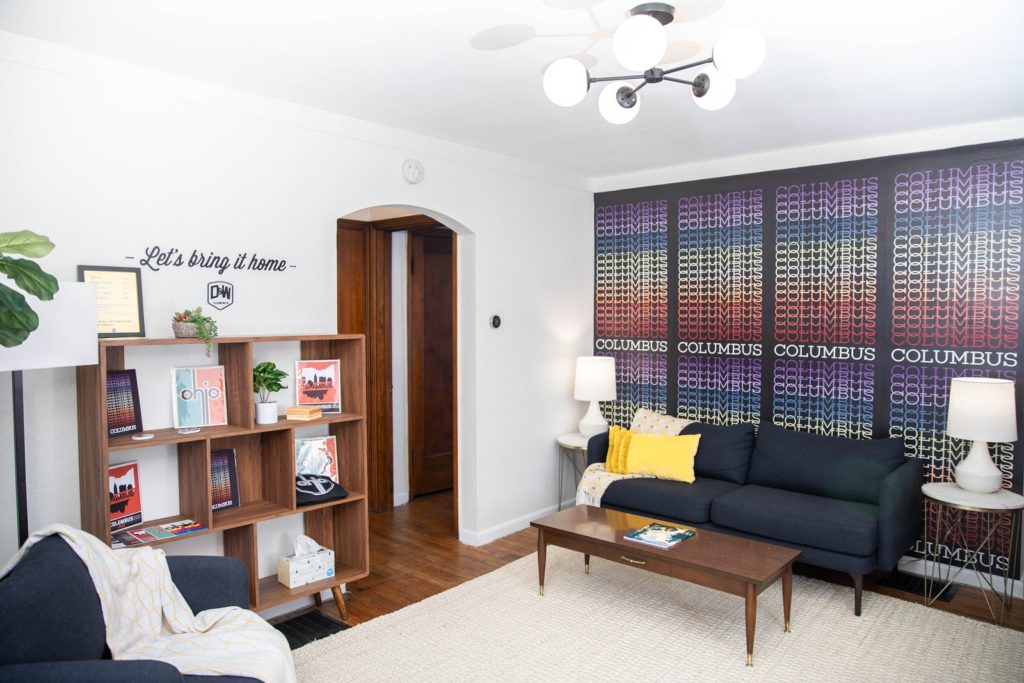 Why should you make your Airbnb smart?
I always ask myself these questions when it comes to investing in new technology for my businesses, aka Airbnbs:
Will this allow me to offer a better experience for my guests?
Is this a service that could be the difference between landing a booking or not?
Could this allow me to develop better systems within my business?
If the answer to these questions is 'yes' then the answer is pretty simple. I need to invest in the technology and start developing a plan of action to make this happen.
Need an Airbnb expert to help you profit and get positive results? Contact Nestrs for more information
Airbnb Smart Locks
Smart locks are hands down a must!
Having been in the Hosting game for so long I can remember the hassle of exchanging keys with guests. Now I still keep backups for my smart locks as anyone should for redundancies, but this device has created greater flexibility for both the guest and myself.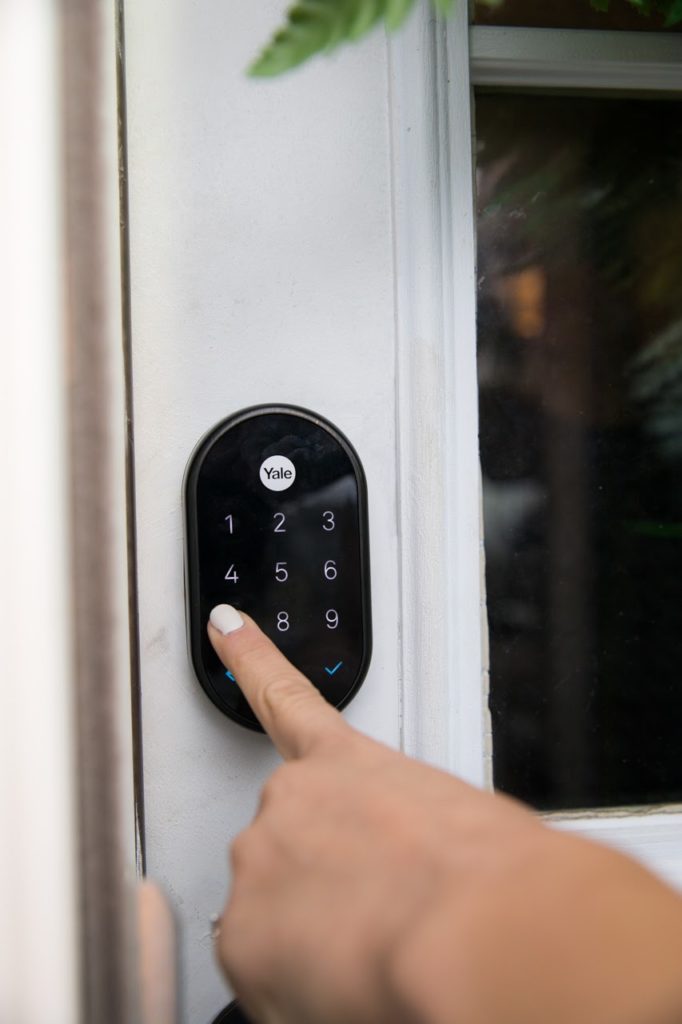 Smart locks allow you to set specific codes for each guest, allowing you to deliver a tailored experience every time! Also, you can set specific check-in windows for your guests as well as your cleaning staff. This eliminates the sharing of codes or the possibility of someone such as your cleaning service from accidentally intruding on your guests.
My primary smart lock picks would be:
2nd pick: August with keypad
Check out this post we did where we compared Nest to August!
Airbnb Smart Thermostats
Smart thermostats are another great tool for airbnb hosts.
We want our guests to be as comfortable as possible while they are staying with us. However, after check out it's nice to have it programmed to return to a set degree (depending on the season). Having these redundancies setup will help save you money in the long run!
Regardless of how kindly you remind them to turn the thermostat to its original settings, things happen and who can blame someone for forgetting something so simple while they are traveling.
You'll notice that we try and keep to the same brands as it makes it easier to manage. I have so many apps on my phone I don't need to complicate it by using multiple brands if I can.
Related: 5 Inexpensive Staging Tips to Update a 90's Home
Airbnb Smart Surveillance Cameras
I've definitely had questions from other hosts about installing smart surveillance cameras on our properties. The real debate comes in the placement of these cameras. I think it's a great idea to have them placed around the exterior entrances to the property. This isn't because I want to watch the guest check in. I use it as a secondary notification tool. Our lock system notifies me when the doors are used and if I start to see an unusual amount of notifications I can use it to check to make sure everything is ok.
Now Airbnb does have rules about using security cameras so be sure to double check! You MUST disclose its presence to your guests in the 'House Rules' portion of the listing. Here is the link to the Airbnb Security Camera Rules.
Smart Lighting
We try to make each one of our Airbnb's different in it's own way and one way to do that would be to use smart lighting. You can create mood lighting, you can have lights turn on before guests arrive, or you can just make it easy and fun for guests to turn on lights by using voice command with Alexa or Google Home!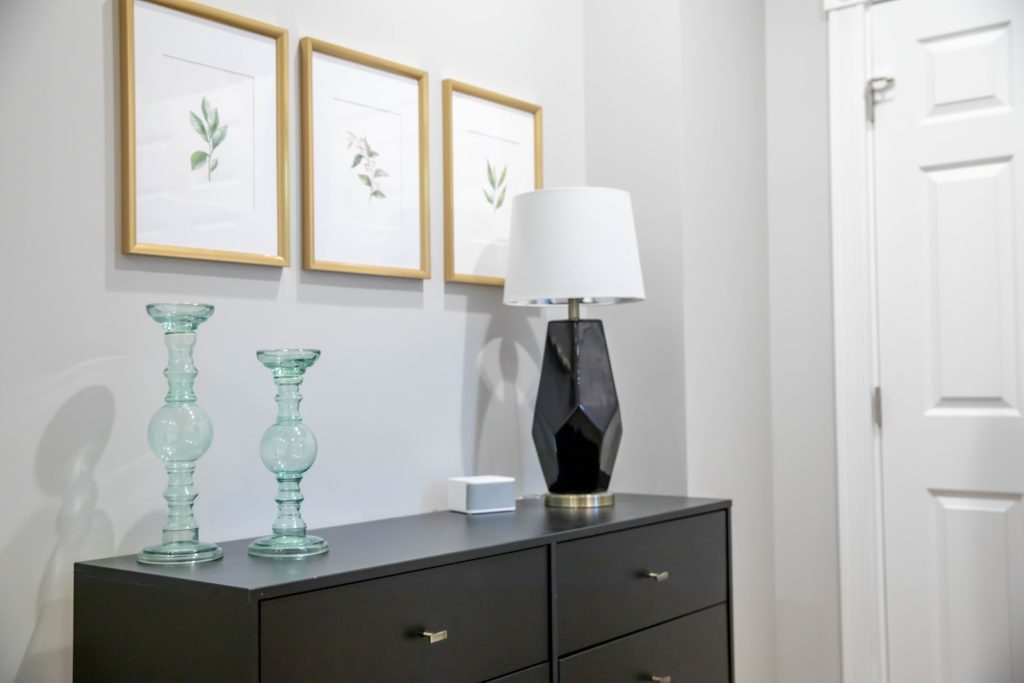 Here are the products we like:
I'm a firm believer in using consistent lighting throughout your space. You'll see bulbs measured in Kelvins (K) and this scale is used to show the variation of color temperature. As a designer, keep in mind the color of this light also affects how your furniture and paint will look! If you want more lighting tips, check out our video all about how to pick out fixtures and bulbs here!
Smart Speakers/Home Assistance
Smart Speakers are the up and coming! If you're like me, I find myself listening to podcasts, audiobooks, and music all of the time! (Except for in the car. That's my quiet time during the chaos of the day. Anyone else like that?)
We have an Alexa that came with our apartment that we are renting while we are renovating our house. She is most often used to settle debates between Nick and myself 😉 The application of this for Airbnb hosts will be huge in the future! In my opinion it's not that the technology isn't there yet, but that the everyday user's knowledge isn't enough to be able to fully utilize the feature or operate a property fully integrated for its use. However, this is definitely a great way to find your own niche in the Airbnb space!
The two 'go-to's' are:
We have the most experience with 'Alexa,' but should we invest in these in the future it will have to be Google Home as they are the manufacturer of NEST, our primary smart device family.
Get an amazing smart home and Airbnb experience with Nestrs today!
Airbnb Smart Plugs
Smart Plugs for Airbnb's?! Perhaps!
Here are some ideas:
Plug your TV into a smart plug. If your Airbnb is ever vacant, you can turn the TV on to make it look like someone is there.
Plug in your essential oil diffuser and turn it on before a guest arrives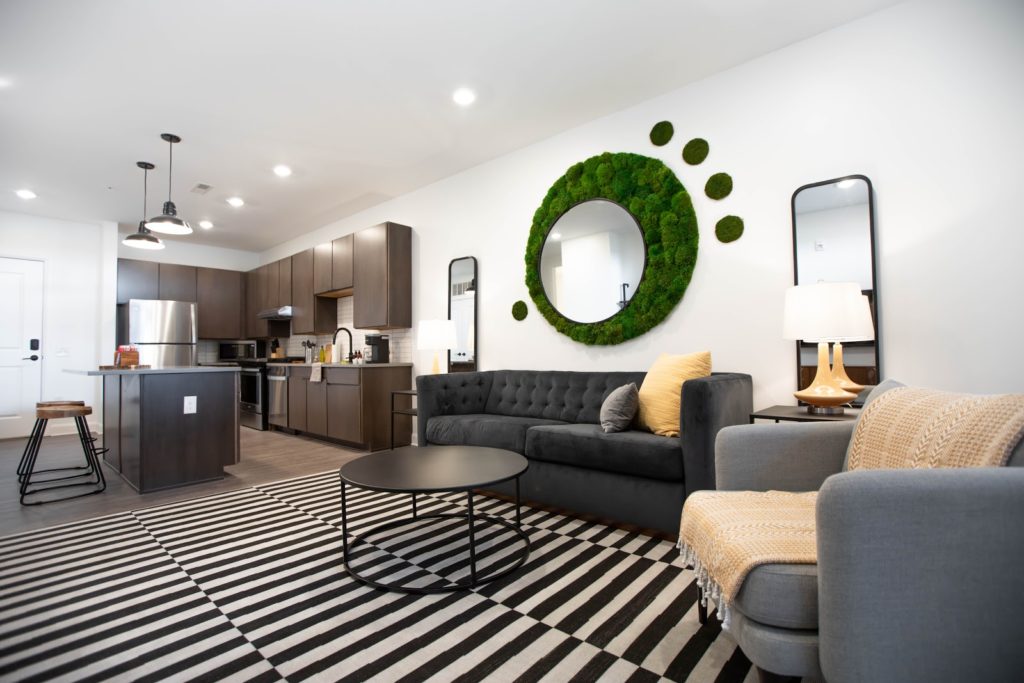 I think it would probably be a better use of your funds to use either smart switches or smart bulbs in your lamps so you can control the brightness and mood of your lighting. There are other great uses for smart plugs but they might not be helpful in an Airbnb -like using one for your curling iron or straightening iron so you can always double check that you turned it off.
This Amazon smart plug gets great reviews!
Airbnb Smart TVs
Smart TV's are another must have for us in Columbus. Our internet speeds are high enough to allow our guests to stream Netflix and browse the web on their other devices. At this point in time this has become an amenity that is standard in any of our Airbnbs. The most common use of the smart tvs that we've seen has been for Netflix, but as other online streaming services build their archives I believe having one or two streaming subscriptions will become standard for Airbnb's in or around cities.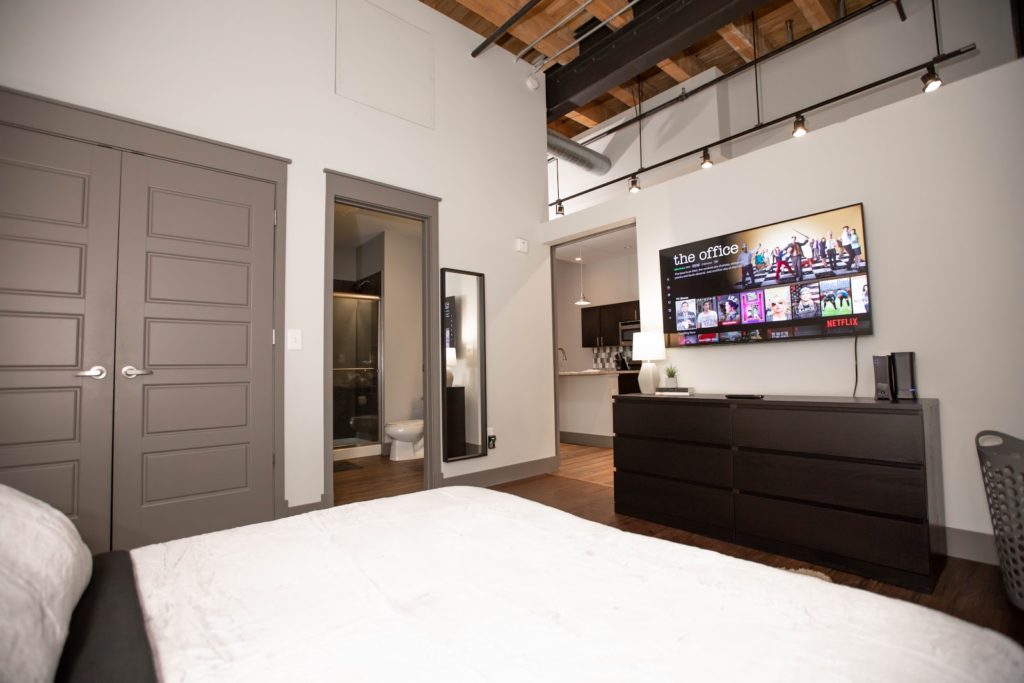 I don't believe you need the best of the best, but the quality does matter. We've had a great track record using the follow brands:
1st pick: We've used this TCL Roku TV brand in a lot of our Airbnbs and have yet to have any issues. It's at a great price point with plenty of great reviews from others too.
2nd pick: Insignia is another good brand we've personally used and liked.
Conclusion
As a Host and Co-host to over 20+ Airbnbs I firmly believe there is a huge benefit to investing in smart devices and their automation for your business.
These features will become, if they aren't already, reasons why people will book your listing over another.
As I've said before, as hosts we seek to deliver our guests an experience. This experience is different for each and every property. If you have a cabin in the woods and seclusion is your vibe then feed off of it. There are always exclusions to 'the rule' and it is always up to you to make your own rules.
I'm in the short-term rental space because I enjoy hospitality and I wanted to run my own business. If you would like to chat about your space or are looking for some extra resources to run your airbnb then check us out over at Thanks for Visiting!
Related: Painting an 'Old' Ad on an Old Brick Chimney