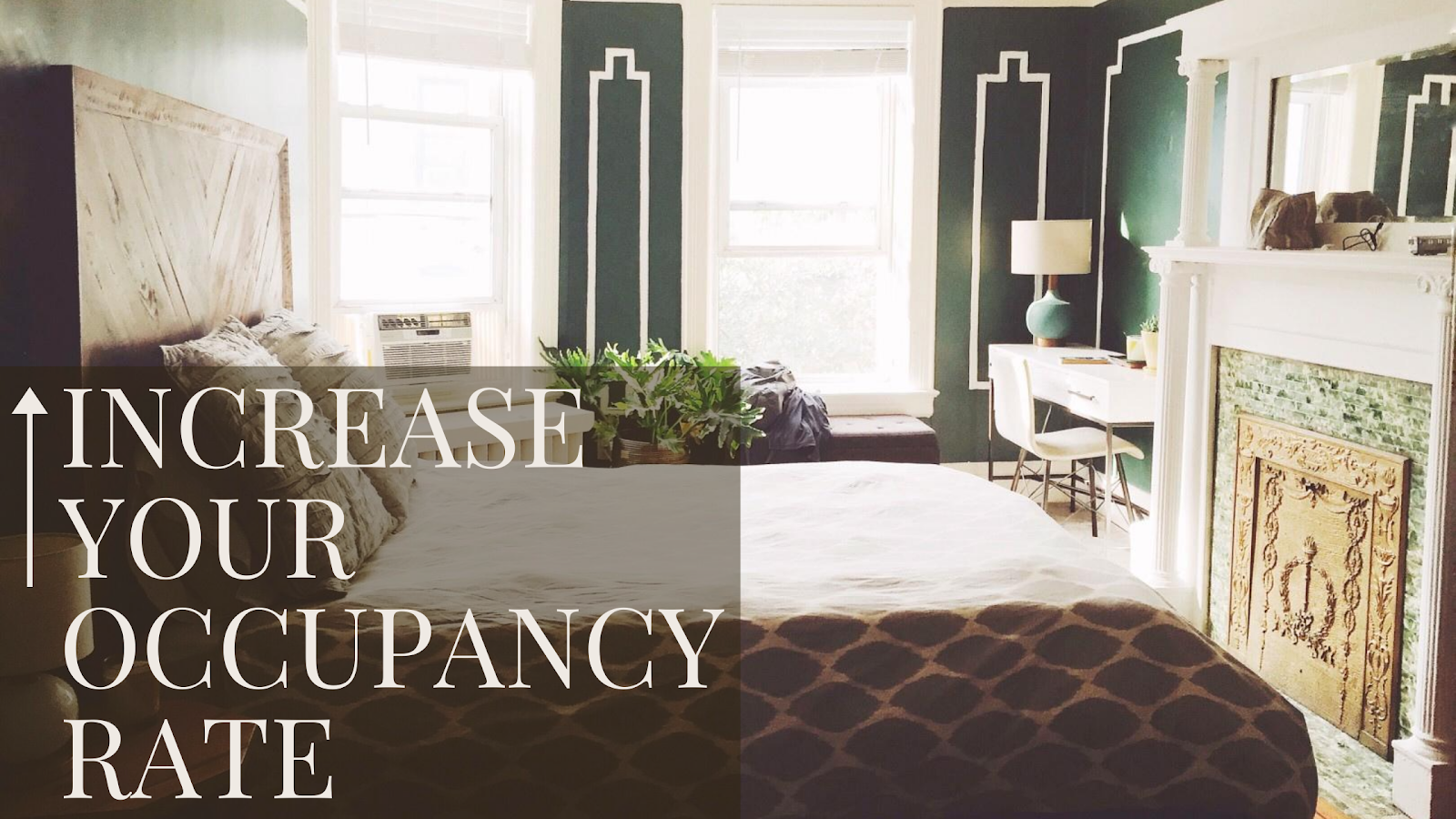 17 Aug

Strategies to Increase Your Airbnb Occupancy Rate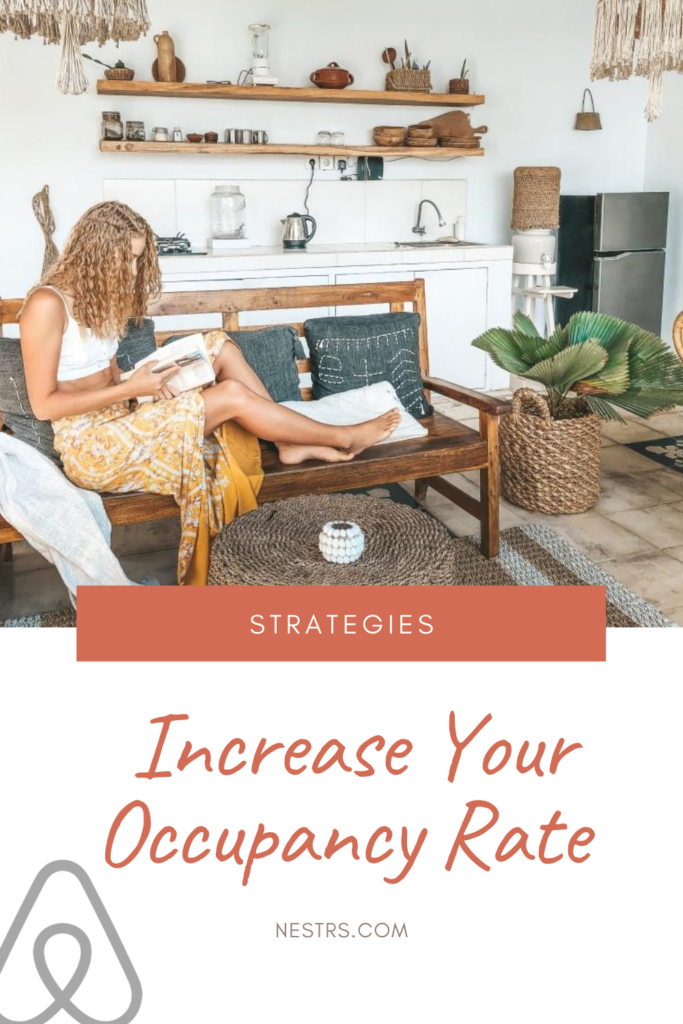 Regardless of your Airbnb experience, there will be times throughout when your occupancy rate changes because of unrecognized factors. To stay on top of your occupancy rate, you need to become a host of the people. Knowing what's going on in your surrounding communities and staying current with Airbnb updates is a must! As hosts, we must cater to our guests, and therefore we must be on the lookout for what potential guests genuinely value. Here are some insights into Airbnb's Occupancy Rate and how I make sure I'm on top of my game.
Looking for more great insights and tips to help your Airbnb thrive check out the Nestrs Blogs
Why Open an Airbnb?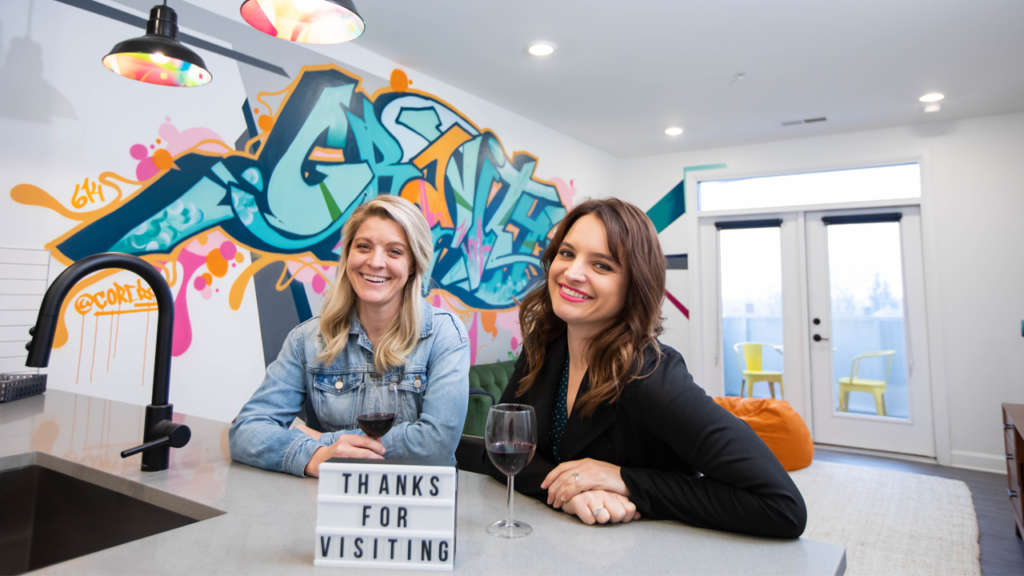 Reason #1 – Autonomy!
Owning your own business! Nick and I have tried the traditional corporate life, and it wasn't quite our style. You have full autonomy in running your Airbnb. I had always wanted to own my own business, and with Airbnb, you can Host one AirbnbWay Airbnb is Dealing With the Coronavirus
for a little side money or host several and have it be your full-time job. Airbnb's host dashboard gives you some great tools to help get you started down the right path. If you are more of a 'need-to-know everything' person, I would recommend visiting us over at Thank for Visiting. We've got courses, a ton of free resources, and, of course, our free weekly podcast!
Reason #2 – Income!
The income you generate by running a quality Short Term Rental (STR) far outweighs that of the traditional Long Term Rentals. Now I've said this a million times, but don't just get into Airbnb for the money. You only make good money from running your business the right way. This money can give you several opportunities, such as helping pay your mortgage or paying the mortgage on an investment property. This is what helped Nick, and I pay down the mortgage in our house in New York.
Reason #3 – Flexibility!
Now, this is a bit of a give and take as you do have guests, and some emergencies happen that you need to attend to. However, you get to control your listing calendar. If you have a mother-in-law suite that you like to have available for when the family is coming to visit, then you can block those dates out of your calendar. Also, you may find you have a threshold for how often you would like to host guests. These are all things that give you the opportunity to utilize your space or property fully.
Related: Way Airbnb is Dealing With the Coronavirus
Airbnb Occupancy Statistics and Facts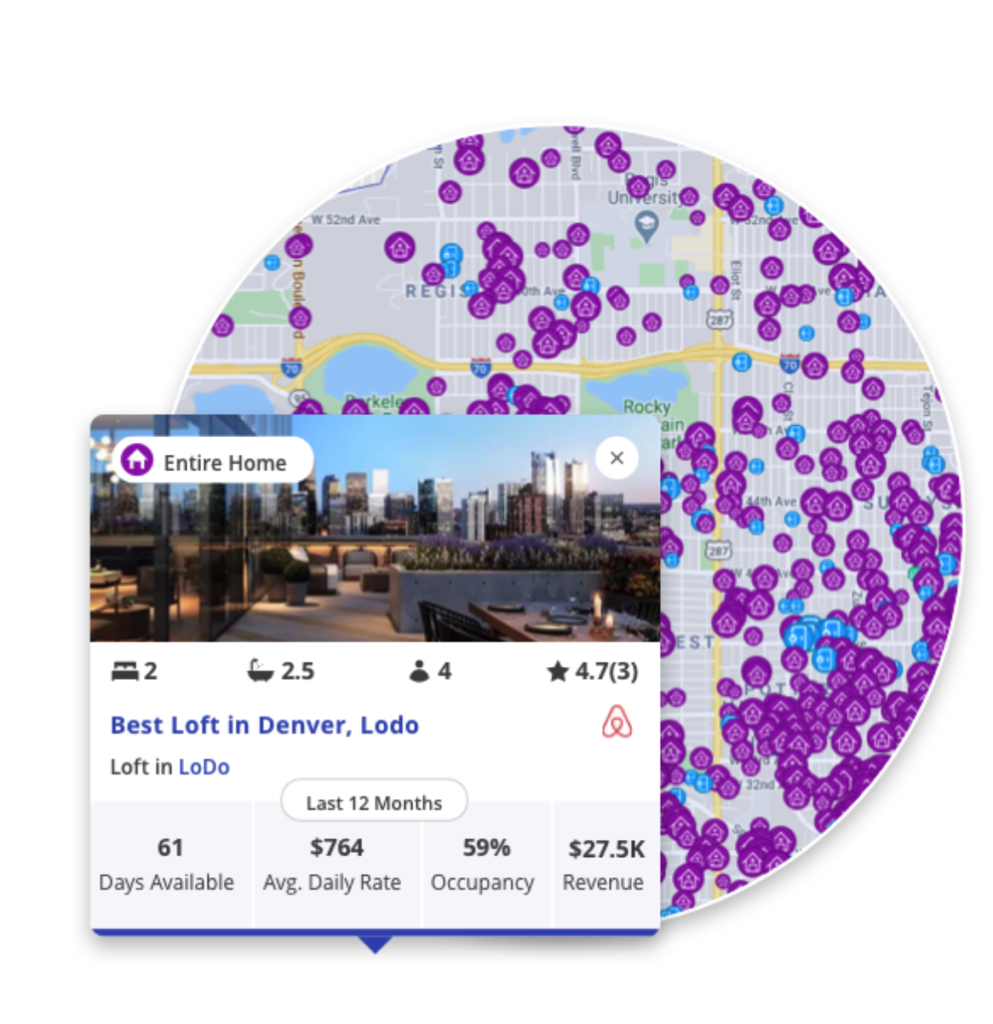 As of the writing of this article, around 650,000 hosts in the United States utilize the Airbnb platform. That being said, we are now in the middle of a pandemic, so I'm guessing that number is down about 25%. Now I can't speak for the average occupancy rate average for the nation, but out of the 20+ Airbnbs I host and co-host, we managed to maintain an 85% booking rate. Keep in mind all of our properties are full-time STRs. Your occupancy rate will vary depending on your availability, price, location, and more.
Keep Your Airbnb Listing Current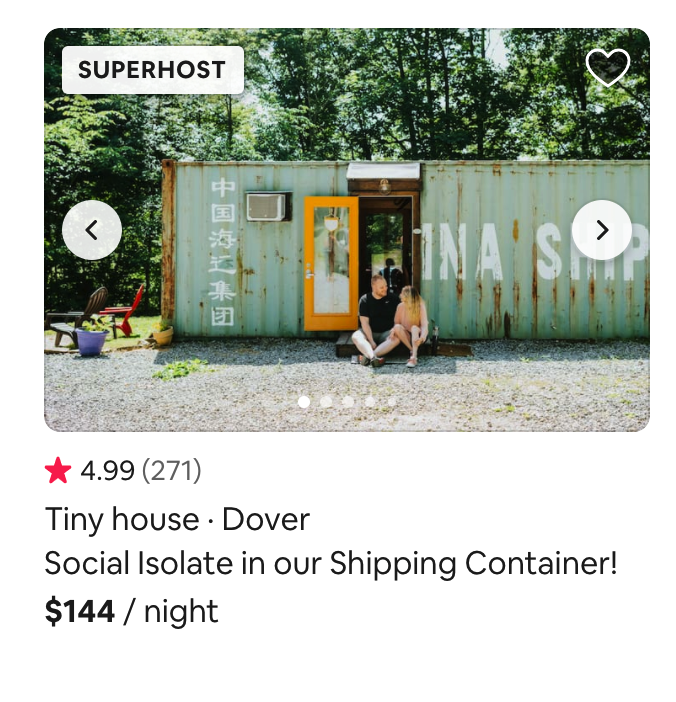 Staying on top of what is going on in your community is the best way to know how to position your listing for booking better. For example, once a year, Columbus hosts the Arnold Sports Festival, a huge week-long event where people from all over the world come to compete and spectate. Including a map showing just how close we are to the event, buildings are a quick and easy way to show guests how close we are, without them having to plug in addresses in google maps. Another example would be advertising the quality cleaning guidelines you uphold at your property during COVID-19.
Related:The Ultimate Airbnb Cleaning Checklist
Airbnb Rate Changes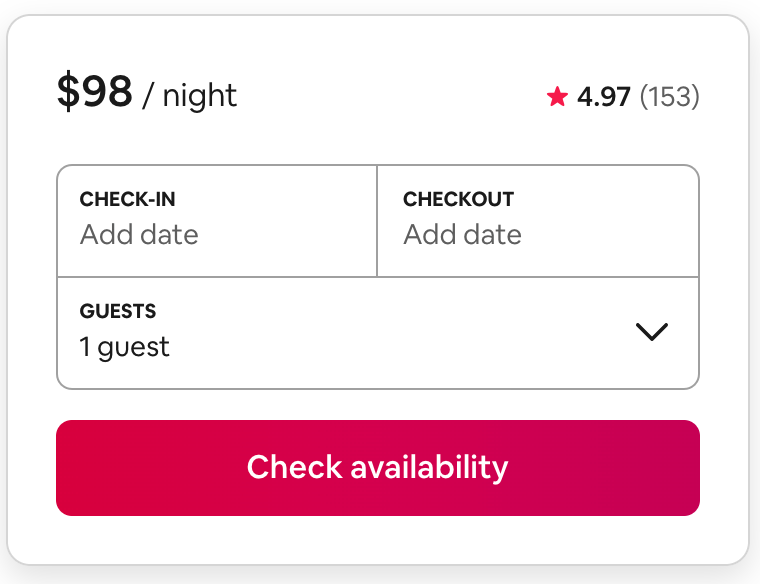 Like hotels, your property's nightly booking rate should change throughout the week, the season, and the year. Many areas have nearby events or simply peak seasons for travel. During these times, your listing will be worth more. This same principle applies to the lulls in the travel season. The goal is to be aware of the market value of the listings in the surrounding area. Each city will have its own market, which could look significantly different from that of others in the state or region.
If you don't want to manage your STR's rate changes manually, you can utilize third party dynamic pricing software, like Beyond Pricing, PriceLabs, or Wheelhouse.
I personally use PriceLabs. It's incredibly robust and allows me to keep my pricing competitive. Get $10 off your first month trying it out by using our referral link.
Target the Right People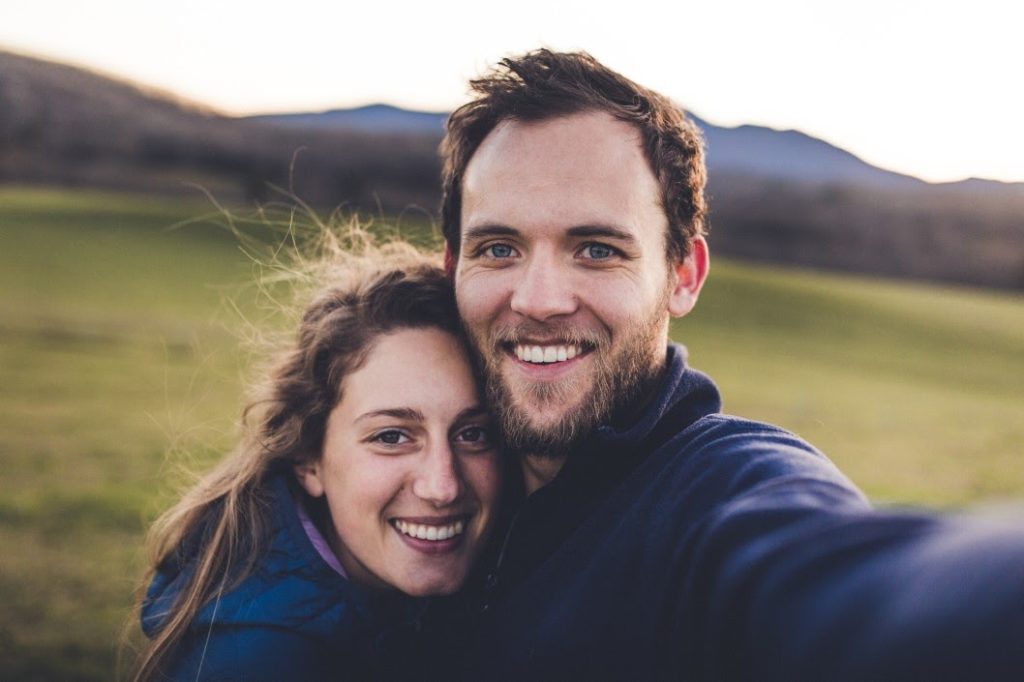 This is another key factor that could dramatically change the way you look at your occupancy rate. You may want to cater to a very specific demographic due to the type of property you are listing or simply because of who you would like to host. Similar to the threshold of how often you would like to have guests, you may want travelers who will stay for 4 days for more. These factors will affect your price, amenities you offer, and other features in the listing. For example, you might have an apartment located smack in the middle of downtown —your ideal guest might be a business traveler! What sort of amenities are essential to a business traveler? Make sure you offer those amenities and make sure they're clearly listed in your online listing.
Related: 11 Things to Consider When Pricing Your Airbnbs Nightly Rate
Offer a Unique Experience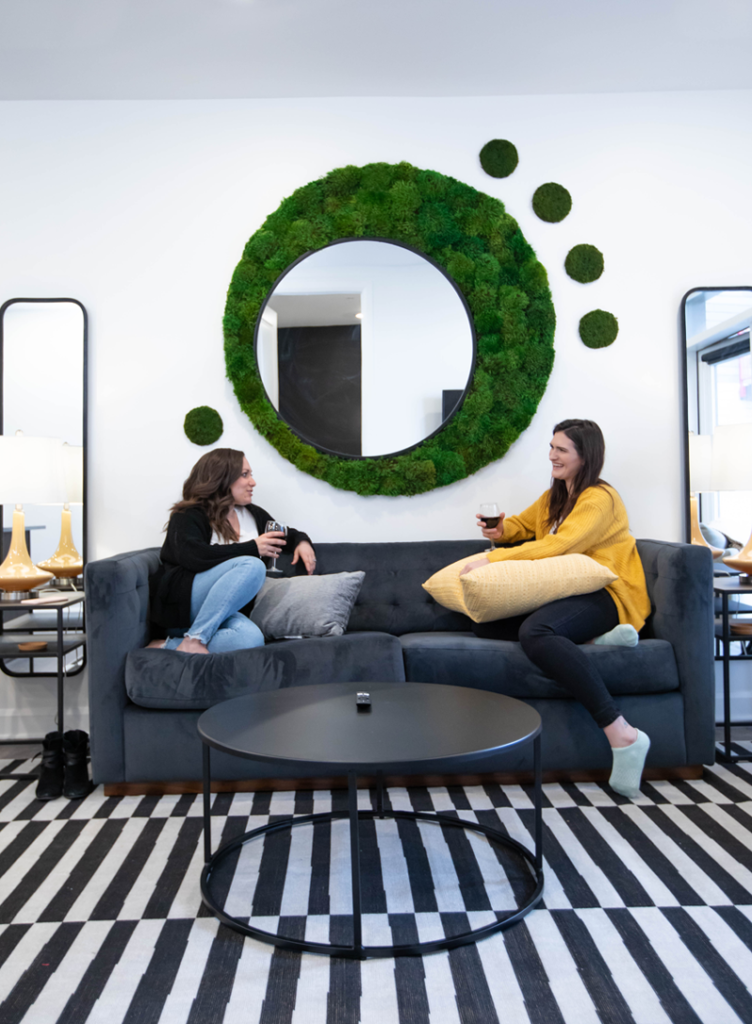 This is the fun part about running a short term rental! It's all in the details! Decorating and furnishing a space around a specific theme or style is so fun. It could be one of the reasons I keep adding more and more Airbnbs. Guests are looking for an experience that they will enjoy. Typically this means that they like some bold choices in decor and style. The more you play on the character of your space or give you space some character, the better. If you don't go big, you can go small with a great coffee station and a wide selection of choices. I love to leave a few quality to-go coffee cups, as most of our guests are out the door early, and it's a great personalized touch.
Encourage Guests to Leave Reviews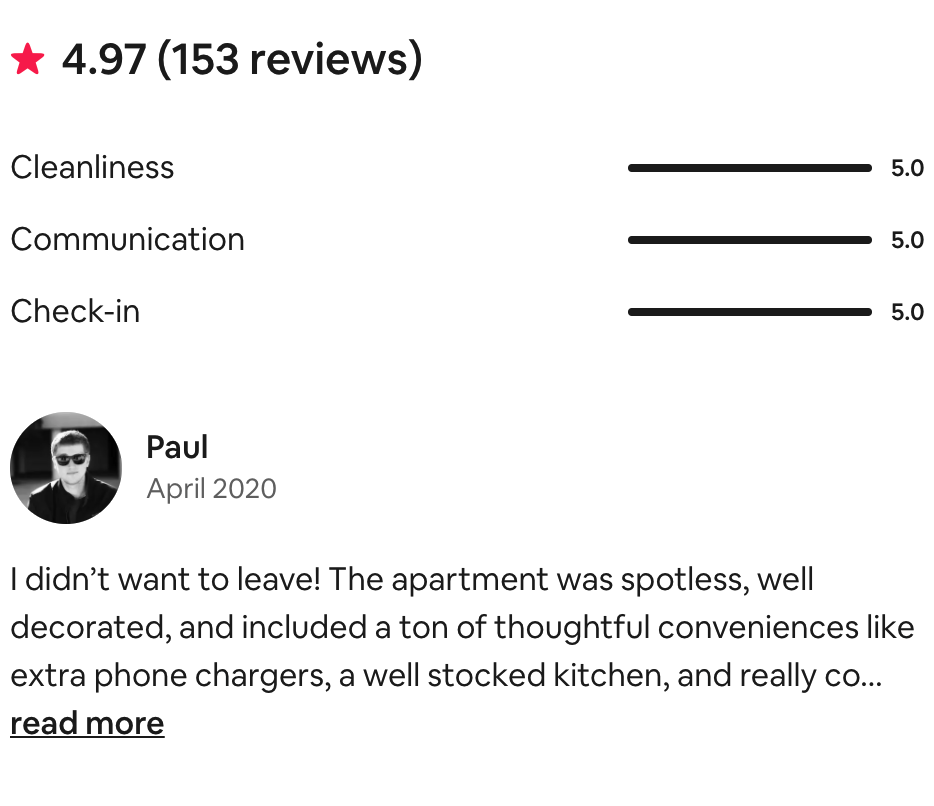 Reviews are huge, and it all starts with the listing! You set the tone and expectations from providing an accurate description of your space and their first communications with you. There is rarely a time I purchase anything without reading the reviews. Airbnb does send an automated email asking for a review, but it's not required. You can take several steps to encourage your guests to leave reviews, such as cute reminders, as they leave to check out.
Related: How to Get a 5 Star Rating on Airbnb
Take Advantage of Instant book
One of the features you can enable is 'Instant Book.' This allows guests to book your space without having to wait for approval. Often these are last-minute travelers who have had plans change and need an extra night. This is a lot easier to manage if you have systems set up for automation, such as digital locks. These are a godsend for allowing access to your Airbnb, especially if you don't live close by.
Conclusion
Being an active member of your community, both Airbnb and locally, allows you to stay on top of your listing. This provides insight into events and changes that could allow you to book more stays. Remember, if you are looking to brand your Airbnb a certain way to attract a specific type of guest, then your occupancy numbers overall may be lower than that of others in your area. We all have our reasons why we decided to own our Airbnbs. Don't get caught up on the number and statistics. Spending time on providing a great experience will inevitably increase your occupancy rate. Stay the course and be the best host you can be!
For more great insights, tips and tricks have a look at the Nestrs website.