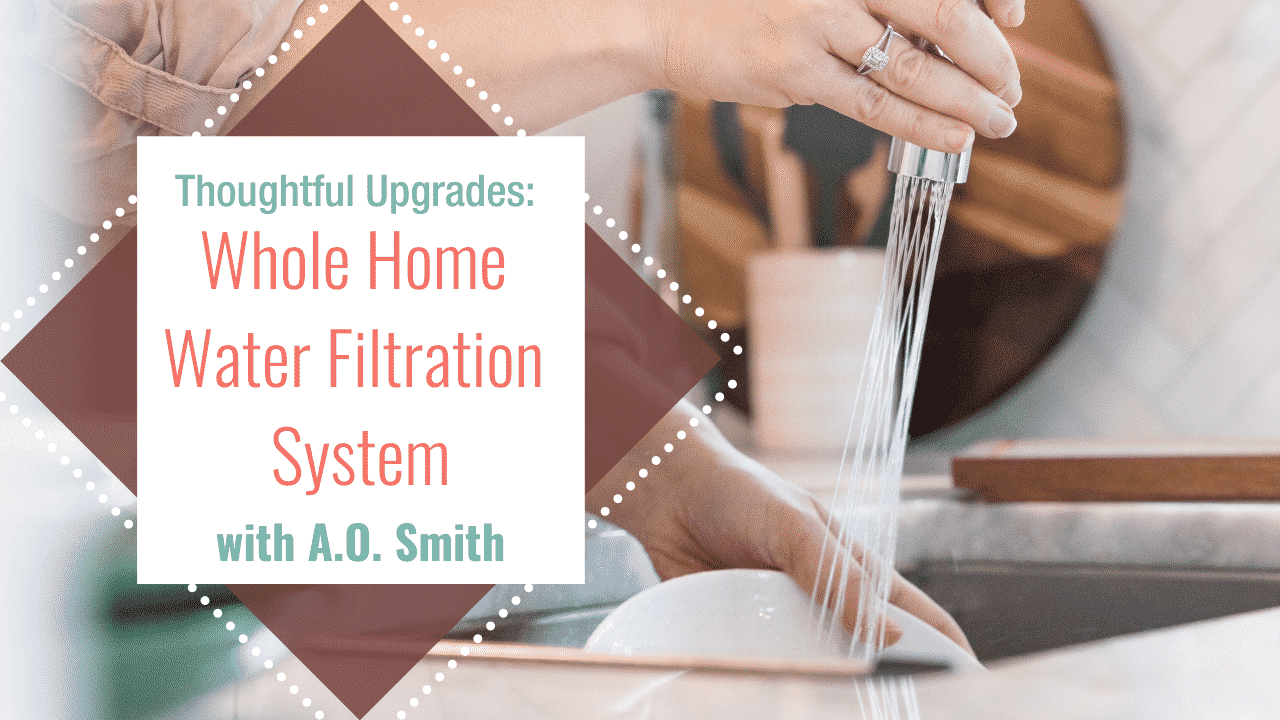 04 Feb

Thoughtful Upgrades: Whole Home Water Filtration System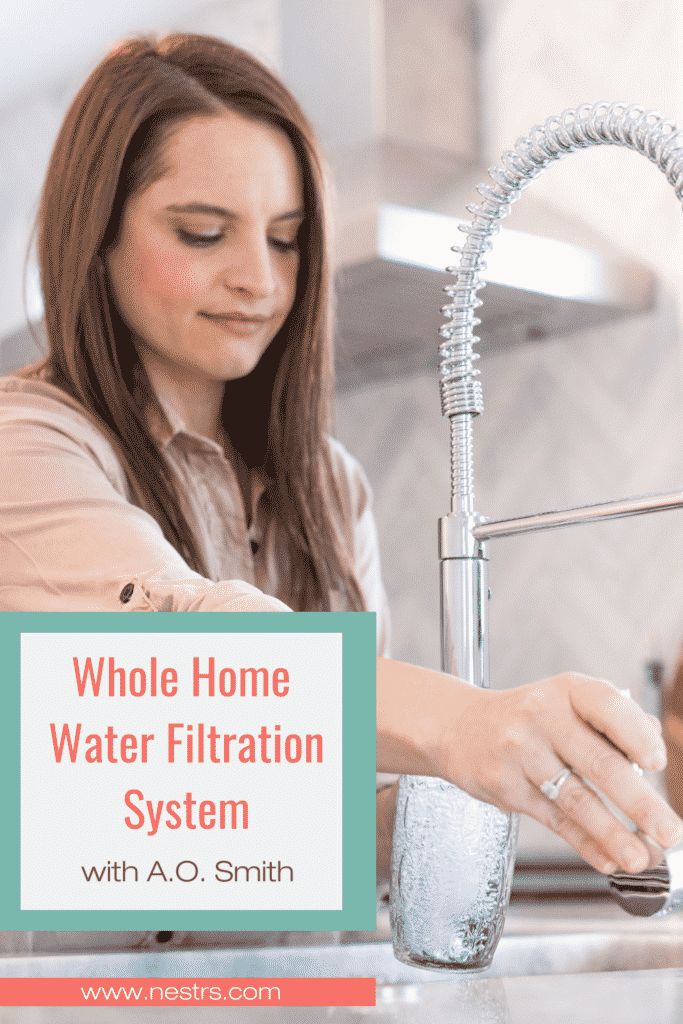 This post is sponsored by A.O. Smith. All opinions, thoughts, and comments are our own! We love to partner up with brands we know and love so that you can bring these products into your own home too!
Disclosure: Some of the links in this post are affiliate links; if you use them to make a purchase, Nestrs will earn a commission. Using the links is no extra cost to you; it only helps our small business! We want to share these products because we recommend them and stand by their quality. We got yo back! 😉
(If reading isn't your thing, there's a video overview at the bottom!)
We are always looking to find ways that can improve our projects by buying luxury items and things that are really going to bring value to the end-user. It's easy to get carried away, so we're talking THOUGHTFUL upgrades. We don't always know the buyer with our flips, but we design with them in mind. For our latest project, #RuthIsInRehab, we partnered with A.O. Smith and installed a whole home water filtration system.
Related: A Beginners Guide to Flipping Houses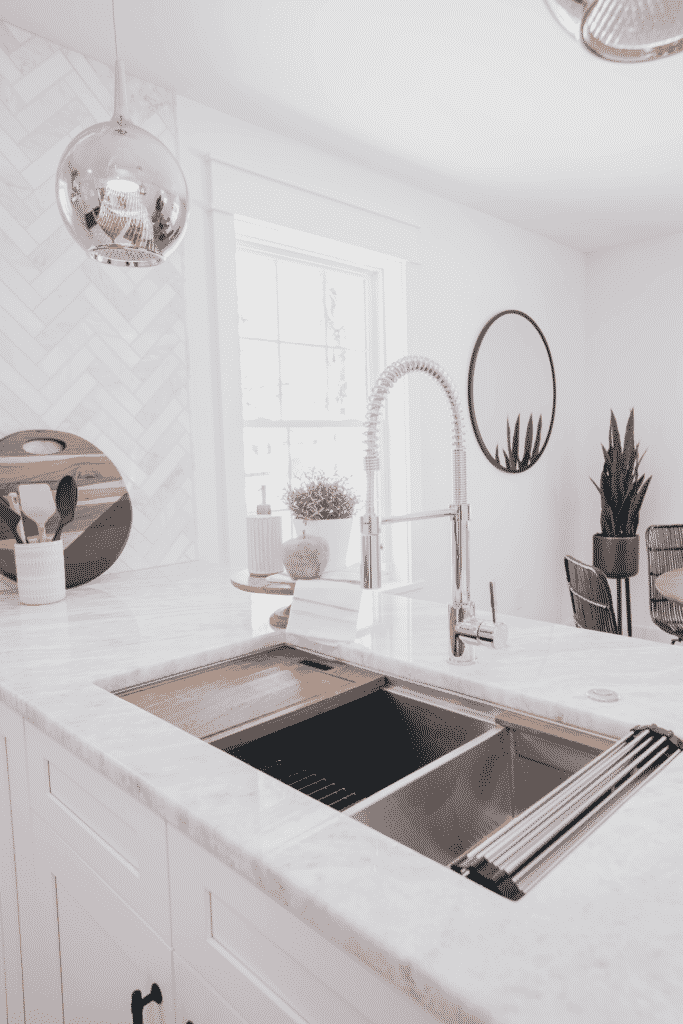 A Whole Home What??
Quick pause. If you're like, hey girl, what are you even talking about? Isn't a water filtration system that thing on my fridge? Don't worry, I'll explain.
So yeah, if you have a water dispenser in your fridge, there's usually a filter. HOWEVER, that's the only water being filtered. Think about how many other water sources you have in your home—brushing your teeth, washing your clothes, cleaning your dishes, taking a shower, etc. Tap water can contain crazy chemicals such as chlorine, chloramine, lead, and trihalomethane. I know the last one doesn't even look like a real word, but trust me, it's real, no bueno, and probably not able to be filtered by your fridge (yikes, right?)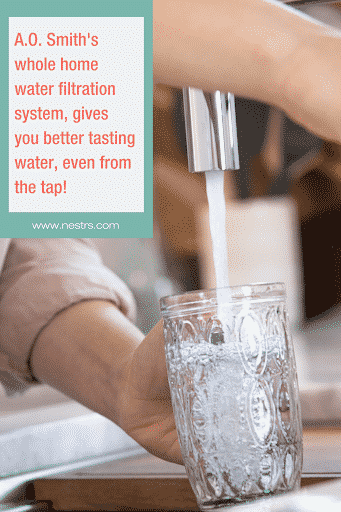 So why not filter your water as soon as it enters your home, before it even hits your fridge, shower, or washing machine? Adding a water filtration system may sound super complicated, but I was shocked at how simple it was. The first thing you have to do is locate the main water line. You'll want to set it up between the main water line and the water heater. For our flip, it was located in a super convenient spot in the basement. The filter is surprisingly compact, so to make our install even easier, we built a little custom shelf for it to sit on, allowing the filter to be right in line with the main water line. Then we just had to plug and play!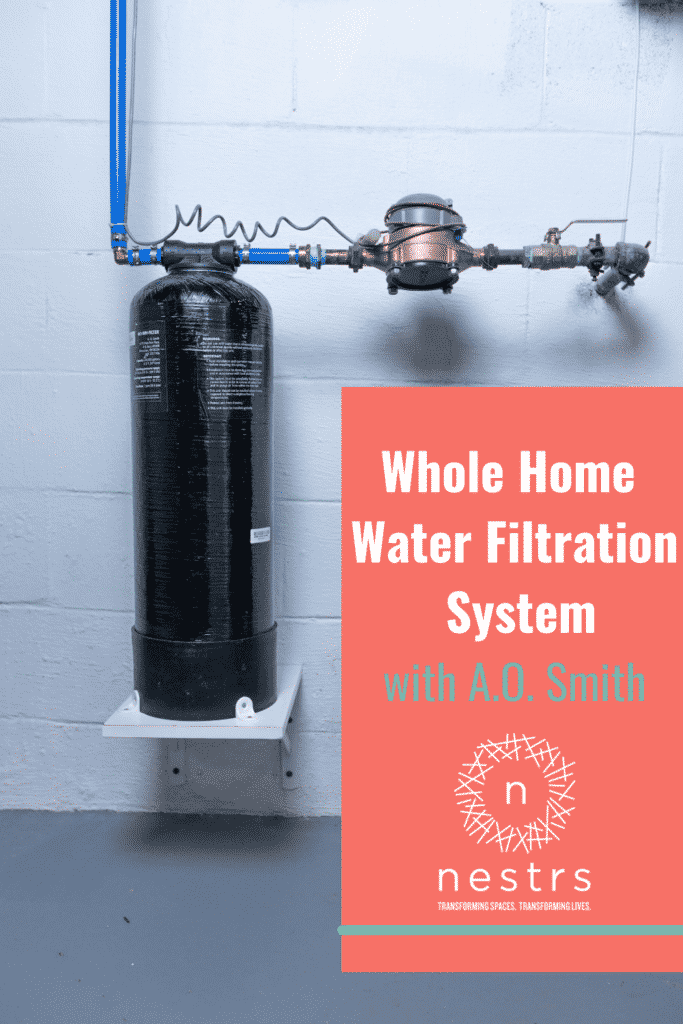 Related: How To Choose Affordable High-End Appliances
I'm not a plumber…
If I lost you at locating the main water line and you're thinking, yeah, I don't have any plumbing skills, and this isn't something I want to "diy," no worries. The piece itself is only around $300. Yup, that's right —three hundred dollars, I didn't forget any zeros!
SUPER AFFORDABLE! 
So if you need to have a knowledgeable handyperson or a licensed plumber come and do a quick install, it's not going to break the bank. The filter we went with covers a home for four or more people, works for BOTH city and well water, AND it comes with a 6-year warranty. (For 300 bucks !!!) This is what I meant by THOUGHTFUL upgrades. Affordable, yet impactful.

Filtered From The Start
For Ruth's new homeowners, the water will be filtered before it even comes into contact with their faucets, showerheads, and appliances. Filtered, and it'll remove any herbicides, pesticides, and chemical compounds. Just think, that means softer skin, more luscious locks, water that doesn't taste like the community pool, and you're protecting your entire family from those harmful chemicals!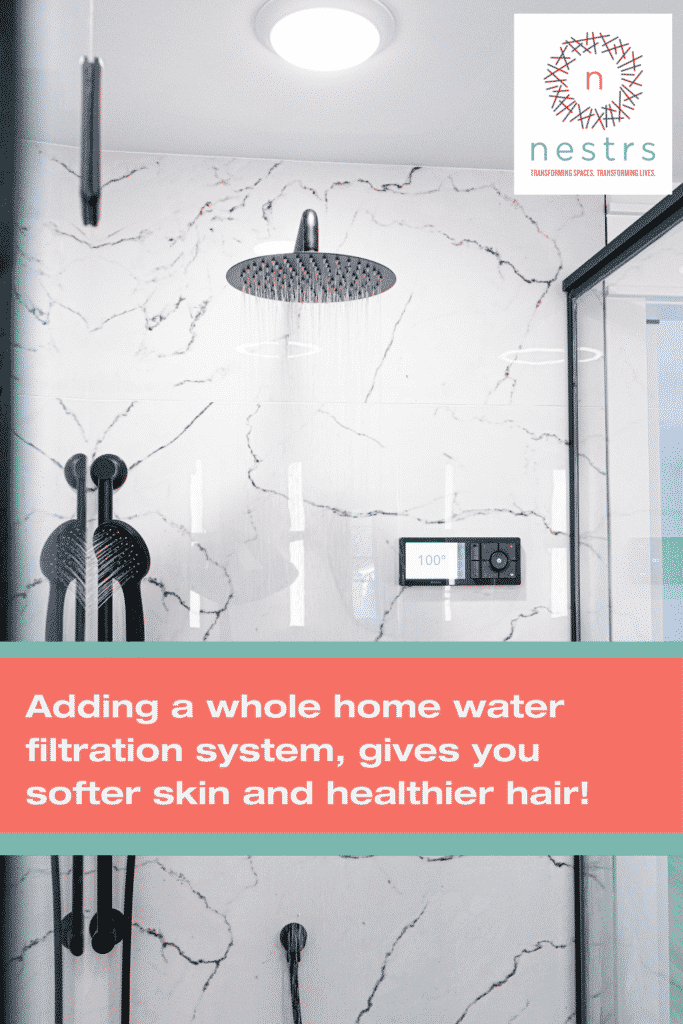 If you're looking to make some THOUGHTFUL upgrades to your home, you may want to consider adding a whole home water filtration system too! Check out the filter we used here! I'm still so shocked at how affordable and simple the install was. It was so easy that I think we're going to do it for every single flip we do!
If you want to shop this filter and check out the rest of A.O. Smith's products, click here!
Do you need a hand with your next home renovation project? Get in touch with Nestrs, and see how we can help!
Related: Trends and Lighting Tips You Should Know About