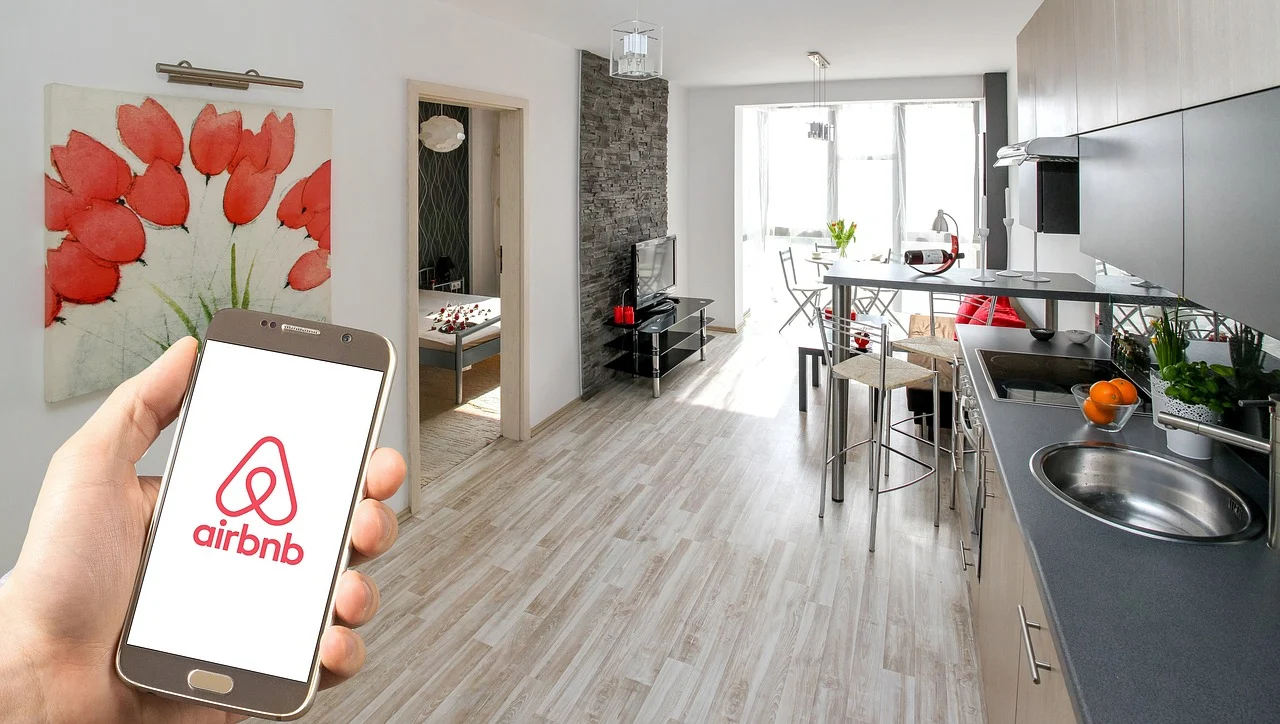 17 Apr

How to Properly Handle Airbnb Reservation Cancellations

85% occupancy with the busy season just around the corner?

That was so 30 days ago…

In what seems to be a blink of an eye, COVID-19 has affected the United States, and the world, in more ways than we can imagine. On March 11, 2020 The World Health Organization declared COVID-19 a global pandemic. I wanted to take this opportunity to discuss how to handle cancellations not only now, but also in the future when we get back to 'normal'.

Those of you who have been hanging out with me for awhile know my hosting style -I'm all about putting the guest first.

But I'm also all about treating Hosting like the business it is.

I'll lay out everything you need to know about handling Airbnb Reservation Cancellations so you can continue to be the Superhost you are!

Related: What Does it Take to be an Airbnb Host?!
Airbnb COVID-19 Update: Reservations Made After March 14, 2020
Between March 1st and March 14th it seemed like the world of Hosting was coming to an end. Cancellation after cancellation came rolling in and our calendars went from teal green to stark white.
And with all the cancellations came guests asking for a refund, even if their reservation was made with a Strict or Moderate cancellation policy -or a Non-Refundable policy altogether.
Annette and I even did a last minute bonus Thanks for Visiting Podcast episode discussing this very topic with one overarching message: It's ok to stick to your cancellation policy –if you want to and feel it's right.
And then we started to notice that even if Hosts decided to stick to their cancellation policies Airbnb was giving guests full refunds under their Extenuating Circumstances policy.
Hosts felt sidelined. Hosts felt helpless. And many Hosts decided to ban together and tell Airbnb they felt abandoned. While guests were getting full refunds, Hosts started to worry about how they would pay their rent or mortgages come April 1st.
On March 31st, Airbnb responded and announced their 250M plan to support hosts impacted by cancellations.
In a nutshell, reservations made on or before March 14th, 2020 with a check-in date on or between March 14th and March 31st will fall under Airbnbs Extenuating Circumstances policy. Guests will receive a full refund, including all services fees, if their cancellation is, in fact, due to a COVID-19 related issue.
And any Hosts affected by a COVID-19 Extenuating Circumstances cancellation will receive 25% of whatever they would have received based on their selected cancellation policy. So, for example, if a guest cancels a reservation due to COVID-19 during those above mentioned dates and you would have normally received $400, Airbnb will refund you $100.
Thank you, Airbnb.
Airbnb Cancellation Policies
Let's discuss Airbnb's Cancellation policy options -just in case any of you are new to Hosting or simply need a refresher.
Below is a table that outlines the basic overview of cancellation policies. There are additional nuances that we'll cover below.
Policy
Refund Amount
Deadline
Fees
Flexible
Full Refund
Full Refund of Nightly Rates
14 Days Before Check-inUp to 24-Hours Before Check-in
Service Fees Refunded
Service Fee Not Refundable
Moderate
Full Refund

Full Refund of Nightly Rates
14 Days Before Check-in
Up to 5 Days Before Check-in
Service Fees Are Still Paid to Airbnb
Service Fee Not Refundable
Strict
Full Refund




50% Refund of Nightly Rates
If Cancelled 48-hours After Booking (and as long as the reservation is at least 14-day out)
7 Days Before Reservation
Service Fee Refunded




Service Fee Not Refundable
Flexible
At the time of this writing, Airbnb has mentioned that they will give listings a higher ranking if they have a Flexible Cancellation policy. This is to ease the mind of the traveler during the pandemic we're currently experiencing. Other than that, most hosts opt to have a stricter cancellation policy to help protect their bottom line and avoid last minute cancellations.
That being said, in some markets, like the one I'm in, flexible cancellation policies are common. A lot of our STRs are in Columbus, Ohio where many of our bookings are 1-3 night stays and last minute bookings are common. Because our listings are mature with an overall 5-Star rating, we can be more aggressive with our cancellation policy. However, if you're a newer listing you might want to remain flexible until your property has more of a history and several 5-star reviews.
With a flexible cancellation policy, if the guest cancels less than 24-hours from check-in, the first night is not refundable.
Need tips and advice on how to cancel reservations without hurting your business? Nestrs can help consult you through the process
Moderate
Having a Moderate cancellation policy is great to graduate to once your listing matures. Guests can still receive a full refund, minus the service and cleaning fee, if cancelled at least 5-days before check-in. In popular markets, 5-days isn't an impossible window of time to get rebooked. If a guest cancels after the 5-days leading up to their reservation, the first night is non-refundable and they'll only receive a 50% refund of the remaining nights. This gives you, the host, a little more peace of mind.
I like the moderate cancellation policy if you're in a heavy business traveler market. If a guest has to cancel both the guest and host share in the loss -unlike with the flexible policy where the host takes most, if not all, of the loss. And with business travelers as your target client, bookings happen more last minute, meaning you should be able to fill that cancelled reservation more easily.
Strict
According to a few sources, most hosts, around 60%, adopt the Strict cancellation policy. This way, you're all but guaranteed some income if a guest books your property. This is especially important if you host a higher-end property with a higher-end price tag. And/or a property that usually accommodates longer stays.
With any of these policies, it's ok to stick to your guns when guests ask for special consideration. It is a policy that they had to agree to before booking.
However, just because you have a strict cancellation policy and a guest has to cancel because of a situation that is out of their control preventing them from traveling you can choose to work with them on a win-win situation.
Related: What the Hell is the Difference Between Hosting and Co-Hosting?
Should You Stick to Your Strict Cancellation Policy?
If you have a strict cancellation policy and a guest can no longer stay at your property, here are a few ways you can work with them if you so choose:
Airbnb Cancellation Offer #1
When a guest cancels, Airbnb will reopen up the dates on your calendar. You can let your guests know that if you're able to rebooks your space for the dates they were supposed to stay that you would be willing to offer them an additional refund. This refund amount is totally up to you since you are going above and beyond for the guest.
I've done this on a couple occasions where a guest had to cancel last minute due to a death in the family. One guest went so far as to send me a link to the obituary where the guest's name was listed as an immediate family member of the deceased. That might sound extreme, but this stood out to me as a guest who truly was stuck between a rock and a hard place at a difficult time. You'll be surprised how many times guests claim they cannot make good on a reservation because of a "death in the family". This time, the guest eased any concerns I may have had by offering up the obituary before I even asked. I was able to rebook the property so I refunded the guest 50% of their stay.
Airbnb Cancellation Offer #2
If you have a strict policy and a guest needs to cancel you can offer them a discount on a future stay. In this scenario, you stick to your policy but offer them 10%-20% off a future stay if they book by a certain date. It's possible the guest won't have a reason to travel back to your area in the future, but this is a nice gesture that guests will appreciate.
Just make sure the offer is made via the conversation on the app so you can reference the offer in the future, should the guest take you up on your offer. Additionally, make sure you put an end date to your offer.
Airbnb Cancellation Offer #3
You can also choose to give them a full refund, despite your policy. When everything was starting to happen with COVID-19, we had hosts reaching out to us for advice. Hosts felt bad that their cancellation policy prevented them from giving guests, who had been directly affected by the virus, a full refund. You can always opt to give them their money back. Whether or not Airbnb refunds them the service fee is another question -in the case of COVID-19, Airbnb did end up refunding service fees to specific reservations- but this is always something you're in control of offering, if you'd like.
Airbnb Resolution Center
The Airbnb Resolution Center is there to help mediate any situations that may arise between you and a guest that you cannot solve on your own. Not every situation is black and white and, in those instances, the Airbnb Resolution Center is there to help.
Additionally, the Resolution Center is where you want to go if you want to request funds from a guest. If it's not related to making a claim on the security deposit, you have up to 60 days to open a claim.
If you want to make a claim against the security deposit, you'll have 14 days after the guest checks out OR -and this is important- before the next guest checks in, whichever is earlier. This is another reason why it's so important to have your spaces turned over right after a guest checks out. You or your turnover team can report any damages to Airbnb prior to the next guest checking in. For many of us, the next guest check in can be mere hours after the previous guest checks out. This is also why it's important to document, with photos, the condition of the space before the guest checks in and after the guest checks out. Check out this episode of Thanks for Visiting, our podcast all about hosting with heart, where we chat with the creators of Properly -the app we use to schedule turnovers and document the space before and after a guest's stay.
When Your Guest Needs to Cancel
If at any time there is an issue between you and your guest, it might be a good idea to alert Airbnb before the guest does. Airbnb reserves the right to offer the guest more of a refund than your cancellation policy dictates. If your guest gets to Airbnb before you do and misrepresents the situation, Airbnb may side with the guest early on. I think it's natural for Airbnb to want to make the guest feel satisfied -they are the paying customer. But, in a way, so are we as hosts. We always want to remain fair and transparent, but we are running a business. Cancellation policies are there to protect us.
Want to stay ahead of the Airbnb competition during the Pandemic? Nestrs has all the strategies for you
When You Need to Cancel
Do your very very best to not cancel reservations. Remember, once they book your place, guests are depending on you to hold up your end of the bargain and having the space ready for them when they arrive.
However, stuff out of your control happens. We do care about our guests. But we also care about our family and their well-being and safety.
Right now, the world is experiencing COVID-19. If, at any time, you do not feel safe hosting it is well within your rights to cancel a reservation. Give your guests plenty of heads up and, if you can, have some alternative options you can suggest to help them pivot their plans.
There are other reasons you may need to cancel as well. If you're experiencing any safety issues from within your home -such as a sewage issue or anything else that is unexpected- gather as much proof as you can regarding your issue. Airbnb will want you to provide sufficient information if you expect to not be penalized for the cancellation. Airbnb can fine you and/or push down where your Airbnb ends up in potential guests search results.
You can also lose your Superhost status.
Airbnb can also decide to NOT penalize you if your reason for the cancellation is valid.
Stay Calm, Stay Positive
No matter the reason for having to deal with a reservation cancellation it's important that you remain calm, positive, and professional with your guest. Always start your response to their request for a cancellation with repeating their concern and acknowledging you understand where they are coming from and what they need. Then, you can share your thoughts/policy/suggestions with them.
It's important to remember that you can remain firm with whatever policies you have in place.
We've all been there. We've all convinced ourselves that it "can't hurt to ask" -because most of the time, it can't!. So when a guest reaches out asking for you to reconsider a policy, take a few moments to consider all your options and then respond confidently knowing you've done everything you can do to remain fair and true to your business model and mission.
Related: Airbnb Tips for Successful Hosts