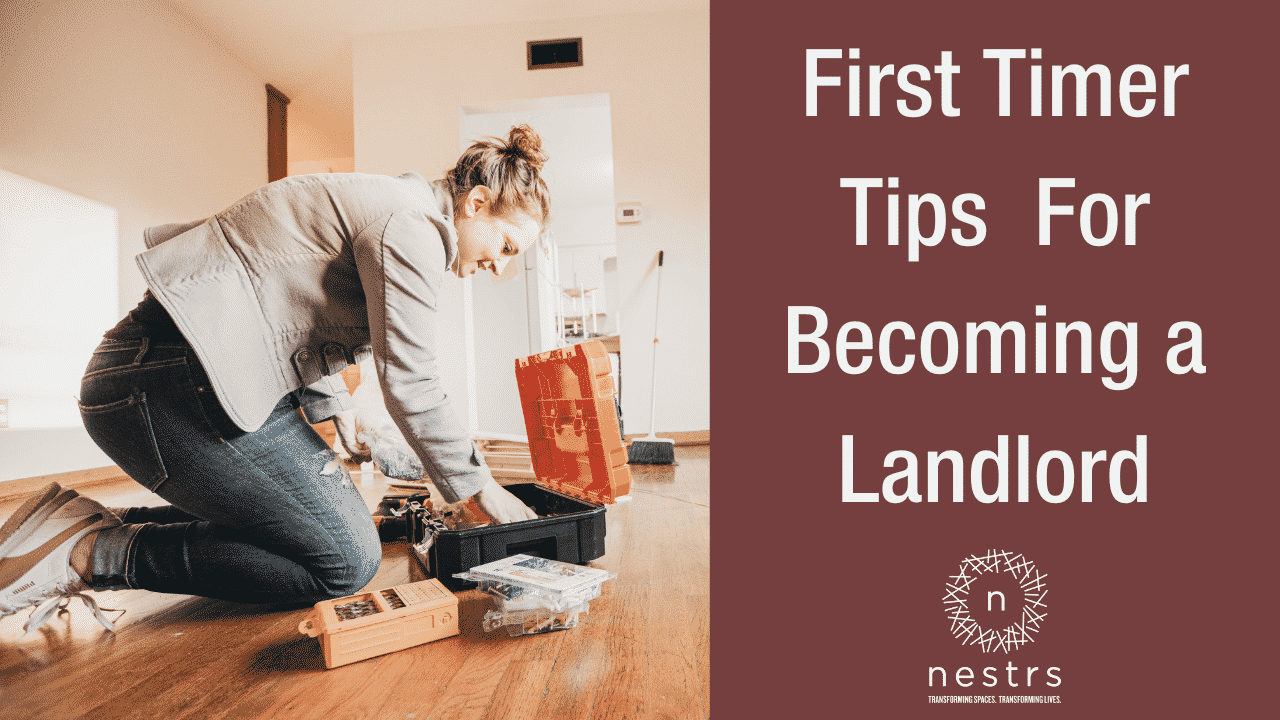 16 Apr

First Timer Tips For Becoming A Landlord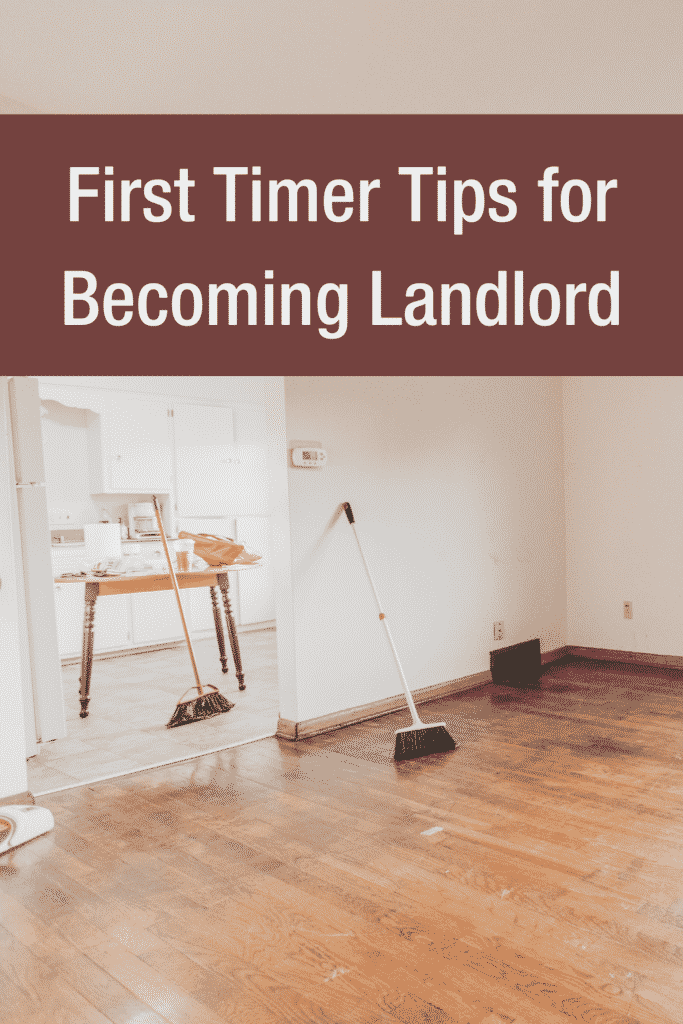 So you want to become a landlord, huh? Woohooo! Welcome! 
By now you've probably done some research or maybe even found the perfect property. And maybe you're even feeling a bit overwhelmed? Well, we're here to help and give you some first timer tips on becoming a landlord!
Do your research
We cannot stress this enough! Research, research, research. Maybe it seems obvious, but for first-time landlords, this is often the biggest mistake. Make sure you're not biting off more than you can chew! Make sure you have a thorough understanding of the rental market so that you can make a great investment and become a successful and strategic landlord.
Research can very very exhausting, so why not have Nestrs help you with your next project!
Keep a business mindset
Remember, your rental property is a business. There are certain laws and regulations you must follow and no matter how hard it is you have to separate emotion from business. I will be the first to admit that this is easier said than done. While it's important as human beings to be understanding and empathetic to what someone else is going through, in business you have to set boundaries. You can make a deal with a tenant who just lost their job but setting boundaries such as late fees prevent late payments from becoming a habit.
Work towards having an excellent reputation as a business owner. Landlords sometimes have the stereotype as greedy or not caring about their tenants. Don't fall into that! Bad reputations spread like wildfire! To be a successful business owner, make sure you have organized systems in place and set up practices to keep your tenants happy! 
Learn how to manage property properly
If your focus as a landlord is simply finding tenants to fill your vacancies, it won't end well. We want you to THRIVE as a landlord not just stay at the minimum and become stagnant. Here are some things to keep in mind:
Know the law and your rights
First things first, you need a basic understanding of tenant laws and your rights as a landlord. Remember that business mindset we talked about? You need to protect yourself and your business, so make sure you're following all laws and getting proper licenses and insurance. You might want to consider consulting with a lawyer to ensure you're taking all the necessary steps.
Decide how you will collect the rent
Ultimately it's your decision, but we STRONGLY recommend using an online portal to collect payments. If a check bounces, you'll have to pay a non sufficient funds fee, and if you accept cash, the paper trail gets fuzzy. By using an online portal, you'll have a digital paper trail and it'll save you some major headaches.
Will you be pet-friendly?
We love our furbabies, but we know the wear and tear they can take on a place so consider this one seriously. Some of the risks include damages to the property, noise complaints, lingering smells, dander and hair. You can offset these risks as well by charging a pet fee or deposit (double check your local laws). Pet-friendly are in high demand, just make sure to assess if you're ready for that extra responsibility. 
Find ways to increase income (without raising the rent)
The value of your property should increase over time if you've done your research. This means you may want to increase your rent down the line! In the meantime, look for other ways to make income from your property and tenants. Some ideas include offering rentable storage space or adding a vending machine in the common space.
Get insurance
Purchasing insurance is a must for a landlord! You need to protect yourself and your wallet from any potential liability claims! Your insurance will protect you from things like natural disasters, accidents and other issues and help you avoid financial loss. You also might want to consider requiring your tenants to have renter's insurance. Adding renter's insurance is usually pretty affordable too. Requiring it will depend on your local laws (do your research!) but will help you avoid a lawsuit if your tenant's belongings are damaged.
Related: REAL ESTATE FINANCIAL PLANNING TIPS YOU SHOULD KNOW
Find good tenants
It's simple, good tenants make your job a hell of a lot easier and enjoyable! Choosing the right tenants is essential. You'll start developing a sixth sense on who is a good fit, but first let's start with how you market your property. 
Marketing strategies 
The first step to finding a good tenant is marketing! It's important to not only market your property a lot but make sure it's in the right places. If you're looking to have a larger pool of tenants to choose from, you'll want variety in your application process. I know being a first-time landlord can be scary and having a lot of applications to go through might be overwhelming, however this gives you room to find the right tenants.
Some advertising locations include bulletin boards, rental websites and online ads, Facebook Marketplace, on your own website, and finally talking to other people, friends and family!
Screening tenants
Once you start receiving applications, take your time! Don't feel pressure to jump and accept the first one. You need to take the time to sift through and screen the.
Reduce clutter
To narrow down the list, do some initial decluttering. This includes looking at their income (can they afford your rent), do they have pet(s), and whether they are smoking or nonsmoking needs to match your property.
Now that you've done the initial cut, we can dig a little deeper.
Chat
We highly recommend chatting with the applicants over the phone before you show them the property. This will help you get to know them a little better, and see if they're a good fit. 
This is when you can ask them questions such as:
When were you hoping to move in?

How many people will be living with you?

Do you currently rent?

How long have you lived in your current home?
This also gives them a chance to ask you questions and they may learn something about the rental that doesn't suit their needs. Weed'em out!
Related: WHAT TO LOOK FOR WHEN BUYING A HOUSE: A BEGINNER'S GUIDE
Show the property
Now that you have a shorter list with quality renters, you can show them around! Schedule individual showings and make sure the place is clean and in good condition. Time to put your best foot forward!
Check the references
Next, time to make some calls and check those references! This includes personal and employment references. It's important to make these calls to ensure you were given real information and again get to know a little bit more about your tenant. 
Do background and credit check
One of the most telling things you can do to ensure your tenant is going to pay rent on time and respect your property is running a credit and background check. Especially as a first time landlord you want to make sure you will be paid and your future self will thank you!
Follow the rules
We cannot stress this enough. These rules are not suggestions, they're laws and can get you into big trouble if you ignore them.
For starters there are some questions across the board that you may never ask:
Race

Religion

Gender

Disabilities

Family Size

Ethnic Background
Your state may have more specific laws about what you can and cannot ask during the rental application process. Taking the time to review and understand these laws is a must. 
Know the process
Now that you've chosen the right tenant for your property, it's time to make everything official! Day-to-day life as a landlord looks a little bit different for everyone, but what will make is all manageable is careful planning.
The contract
Nothing is official without the paperwork. As a first-time landlord, you may want to hire an attorney to look over the rental documents to make sure everything is completed correctly and it is all legal. The contract should detail how long the tenant will lease your property, your level of involvement in regards to maintenance, rules regarding pets and smoking, and anything else you agreed upon.
The walkthrough
Before your new tenant moves into the property, you'll want to do a walkthrough. It's important to do this alongside them. You can both assess the property's condition and walk them through how to operate the appliances. We suggest taking photos of your space so that when your tenant moves out, you have the condition documented. Again, it's all about the planning.
When you're finished, you'll need the tenant to sign off on the document. This protects you and your tenant from future headaches if damage occurs while they are living in your property.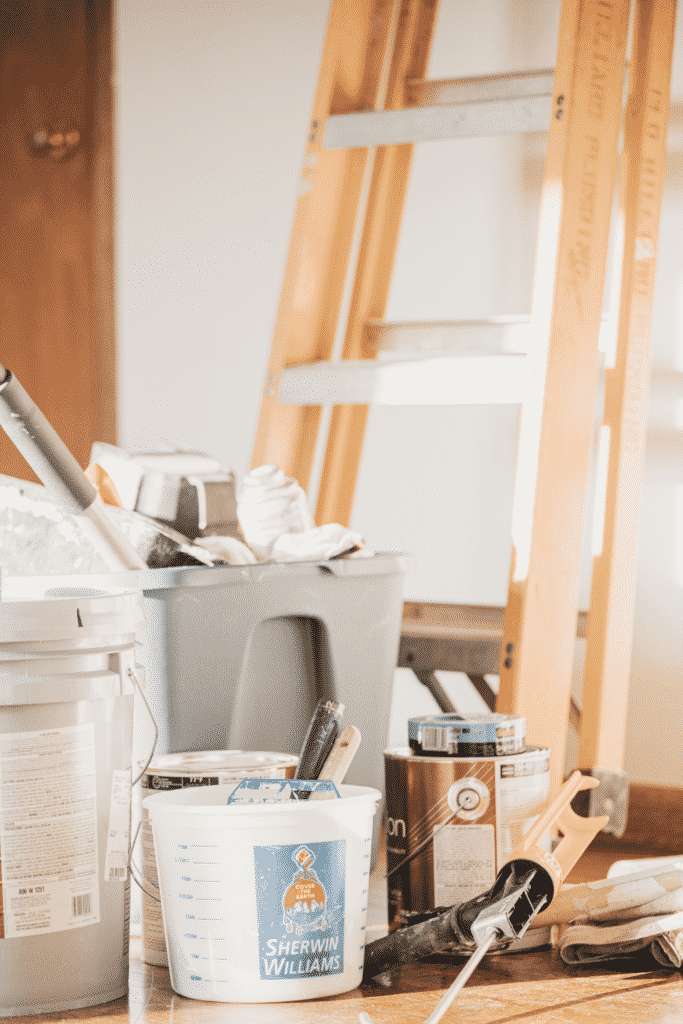 The Rental Period
The work doesn't stop there! Make sure you've established the best way to communicate. Should any issues arise or need fixing, you'll need to be available!  It's up to you to make sure your property stays in good condition while your tenant is there.
This includes the following:
Rent Collection

Paying Utilities (if the tenant is not responsible)

Regular Property Maintenance 

Replacing batteries in safety devices such as smoke detectors

Maintenance requests (This includes supervising any third party services)

Maintaining common spaces and lawn (if applicable)
Again, the list of responsibilities will vary from property to property. Another thing to remember is that if you are ever out of town or on vacation, make sure you have systems in place to handle your landlord responsibilities. The worst thing you could do is leave your tenant without a solution should something go wrong!
Related: HOSPITALITY FOR SHORT TERM RENTALS: EVERYTHING YOU NEED TO KNOW
Moving out
Just like when your tenant moved in, you'll want to do a walk-through when it's time for them to move out. This is the time to check for any damages. There will of course be some wear and tear from the mere fact of someone living there, but you're looking for anything beyond that. Make sure you're opening closets and drawers as well! If there is any serious damage, the cost can be taken out of the tenants security deposit. If for any reason the tenant leaves something behind or refuses to leave, you'll want to read up on eviction and how to handle these issues.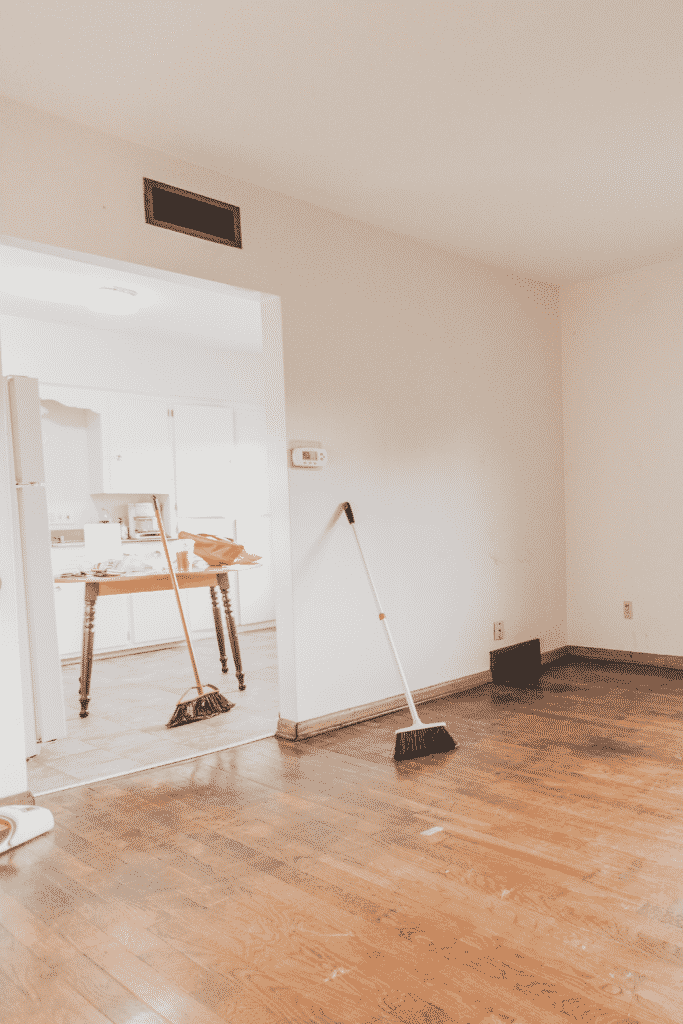 Understand business expansion
If your first tenant was a success, you might be eager to expand! Maybe you have units or want to find more properties? Woohoo! We encourage you to follow your biggest landlord dream, BUT make sure you are ready and have prepared for business expansion! Being a landlord doesn't always take up all your time, but the reality is that it can sometimes be a full time job. You'll need some help and systems in place to resolve any property issues or problems your tenants have, in a timely manner. It's all about balance, so don't be afraid to slow down if needed.
Expert tips
While we hope this guide will provide you some knowledge and give you more confidence as you become a landlord for the first time, we know that we can't possibly tell you everything there is to know. 
Here are 5 tips to always remember:
Charge a fee during the application process. This will not only cover running a background check, but it'll weed out the people that aren't serious about renting your space. And in the long run, it'll save you time!

You'll need to set aside some extra cash for maintenance and repairs. A good rule of thumb is

30% of the rent you collect

. If you don't use it all, great! But you'll be so glad to have money set aside when something major happens.

If you are not local, hire someone that is! This is essential!

Do your research when it comes to local taxes and fees! They'll differ for every city and state but can have a large impact on your profit. 

Save. All. Of. Your. Receipts. When it comes time to file your taxes, hire an accountant. You'll want to make sure you get every deductible possible!
Need Expert tips on becoming a landlord? Contact us today for more information
Final thoughts
We know the job isn't easy, but we have faith in you! If you're willing to push and challenge yourself, it will pay off in the end. As you go along the process of becoming a first time landlord, just remember:
Have patience with yourself!

Don't be afraid to ask for help, and

hire someone

when you need it.

Find the right tenants.

Set aside money for the unexpected!
You've got this!