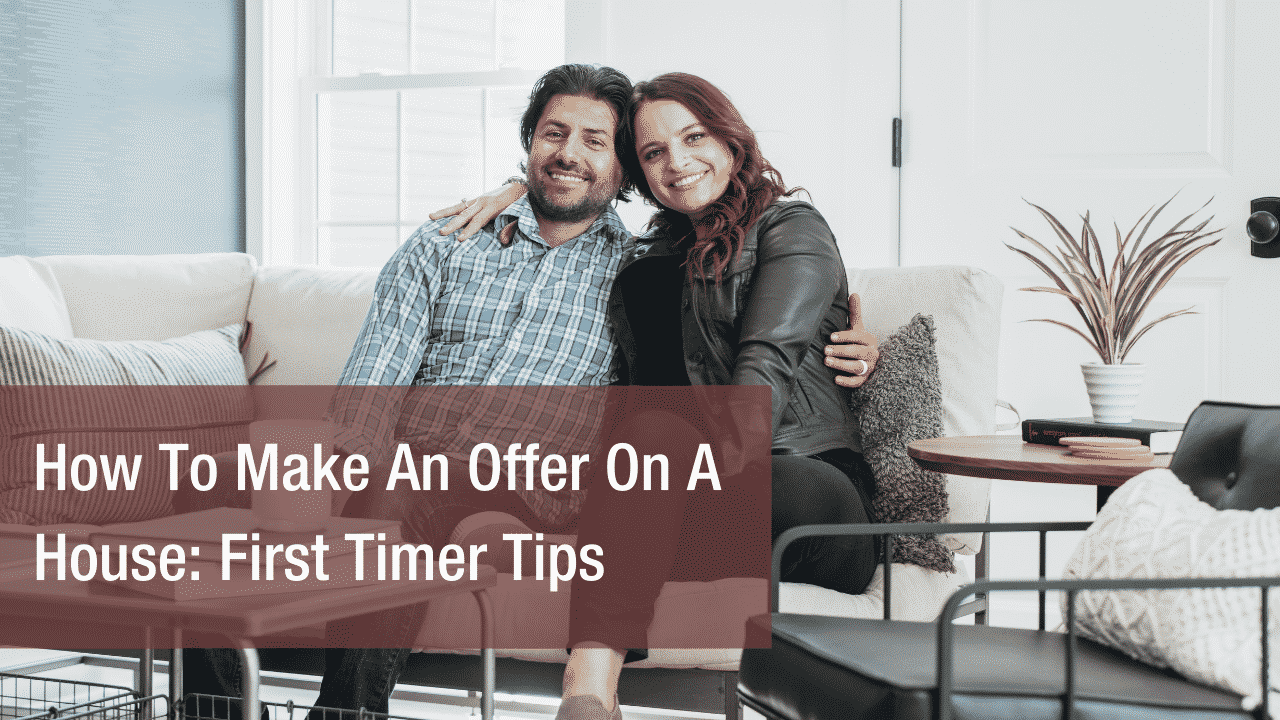 26 Jul

How to Make an Offer on a House: First-Timer Tips

You've finally found your dream home, and now, it's time to put in an offer. While it may seem like you're at the finish line, you're not quite there. 

The truth is, a lot can still go wrong when you put in an offer on a house. If you want to get the deal done, you need to approach it with the right strategy, especially if you're a first-time homebuyer who is new to the real estate game. 

To set yourself up for success, read our guide to learn how to make an offer on a house. 
Prepare to Buy
It's important that when you start shopping for houses, you're prepared to buy. The last thing you want is to find your dream home, only to realize that you're thousands of dollars away from being able to afford it. 
To ensure that you're prepared to buy, here's what you need to do:
Save a Lot, and Save Early
When it comes to buying a home, there's no such thing as saving too early. According to the National Association of Realtors, the average down payment for a home is 12%. This is a far cry from the suggested down payment of 20%. 
But, just because the average is 12% doesn't mean you shouldn't aim for higher. Basically, you want to put as much money toward a down payment as possible without stretching your budget too thin to cover the mortgage. 

Ask How Much You Can Afford
You also need to make sure you understand the price range you can afford. While you may be eyeing homes in the $400k range, after calculations, you may find that homes in the $300k range are more suited to your budget. 
You can work with a financial advisor or real estate agent to figure out what you can afford. 
Check Your Credit and Strengthen it as Needed
While you don't need a flawless credit score to buy a home, a higher credit score will qualify you for lower interest rates. For most home loans, you'll need a credit score of at least 620. 
If your credit score is below 620, don't fret, as there's plenty you can do to strengthen it. Some tips for strengthening your credit score include:
Checking your credit report for errors and reporting if you find any

Keeping your credit limit at 30% or less

Dealing with delinquencies on old accounts

Consolidating your debts

Using credit monitoring to track your progress 
Related: How to Show Proof of Income for Your First Apartment

Mortgage Research and Selection
To ensure the offer goes through without a hitch, you should also spend some time researching and selecting a mortgage. Here's what to keep in mind during the mortgage research process: 
Compare Mortgage Options
It's important to understand the different kinds of mortgages. These include:
Conventional Mortgages:

These target first-time buyers and allow you to put down as little as 3%

USDA Loans:

These are guaranteed by the US Department of Agriculture and are available to rural home buyers

FHA Loans:

These home loans are insured by the Federal Housing Association and also offer low down payments of 3.5%

VA Loans:

This type of loan is backed by the Department of Veteran Affairs and are available to current and veteran military service members 
Find First-Time Buyer Assistance Programs
There are also first-time buyer assistance programs that you can look into. Many states and counties offer these programs that combine low-interest rates with closing cost assistance and down payment assistance. 
Related: Real Estate Financial Planning Tips You Should Know
Get a Letter for Pre-Approval 
A letter for pre-approval from your mortgage lender will show real estate agents and sellers that you're serious about buying a home. As soon as you're ready to start shopping, you should apply for pre-approval. 
Also, applying for pre-approval from more than one mortgage lender shouldn't hurt your credit score as long as you do it within a limited time frame. 
Finding a Home
Once you've taken care of the above steps, you can start searching for your home. Here are tips to make the process easier:
Find a Real Estate Agent
While you can buy a home without a real estate agent, working with a real estate agent will make things significantly easier. Real estate agents have access to MLS listings, so they can find homes that aren't advertised on public sites. 
They can also negotiate the price on your behalf and ensure all of the correct documents are in order. 
Find a House Type and Neighborhood in Your Budget
Once you hire a real estate agent, you can start searching for a house type and neighborhood in your budget. This is where a real estate agent is helpful, as they'll already have knowledge of the market and know where you should be looking. 
Try out Some Open Houses
Even though you may have an idea of what you like in your head, you'll never really know what you're looking for until you try out some open houses. Open houses can help you categorize your list of must-haves and nice-to-haves. 
Do you need help designing your home? Check out our professional services! [/vc_column_text][/vc_column][/vc_row]