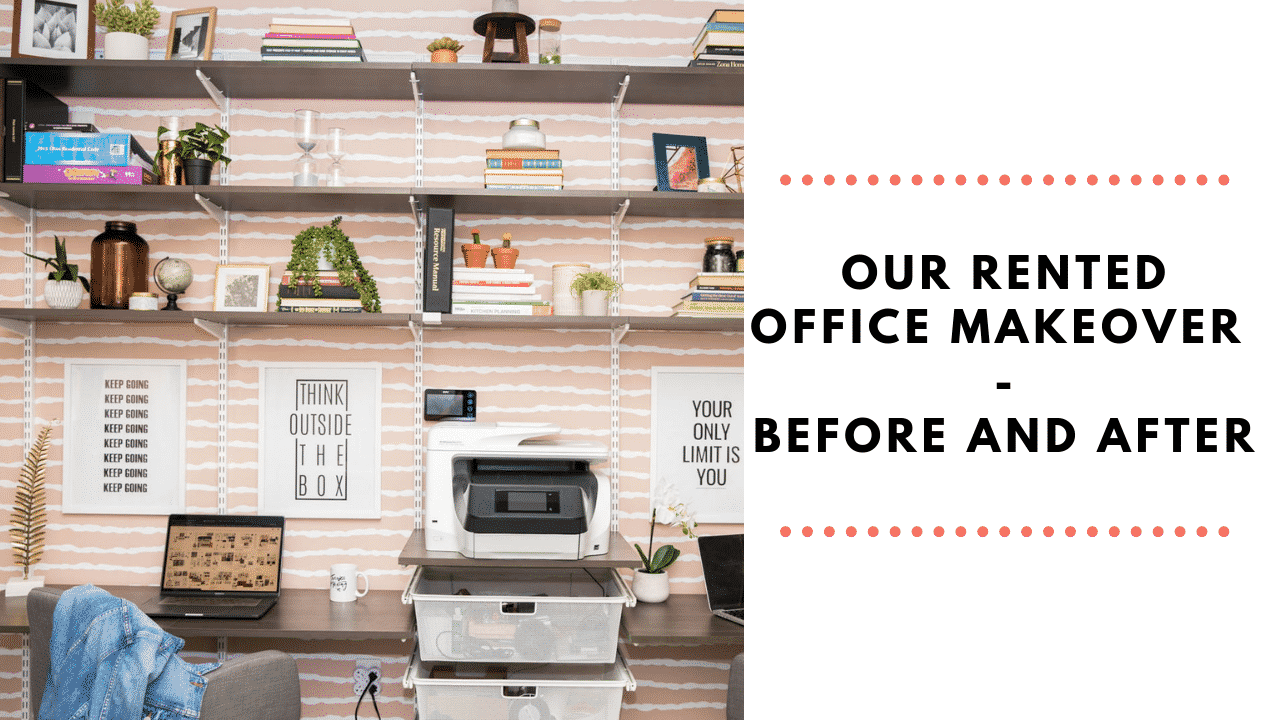 19 Jul

Our Rented Office Makeover Before and After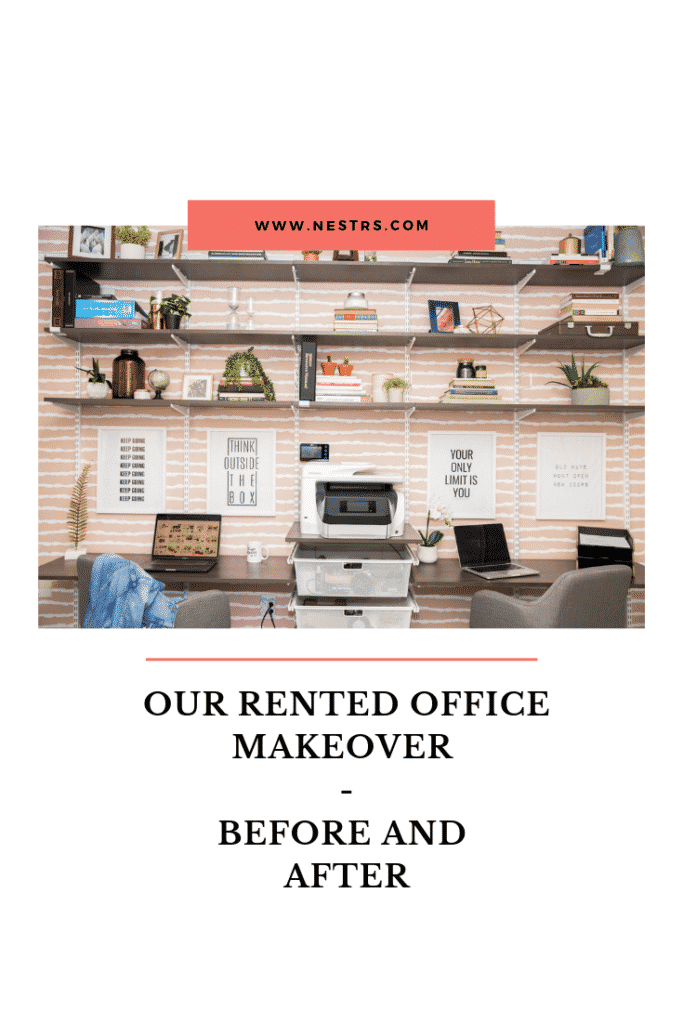 So many changes are going on in the Nestrs world these days… from moving out of Elsa's Cottage and renting an apartment to adding two associates to the team. Oh, and did I mention we also have a new OFFICE?!!!
Gotta Practice What You Preach
You guys have probably heard by now that Nick and I believe that your four walls define you. Part of the reason we moved out of Elsa and started renting was because we felt like we were not living our mission. The same goes with our office… Here are some pics of our office space that was located in Elsa's Cottage.
Functional. But bleak!
With the condition of our office and home, it was hard to get anything done. I felt like I could never focus and knew that it was time to invest in our work space.
Now For the Before and After!
We found an office space in an awesome location with a ton of real estate friends that are also in the building. We were given a blank slate… and if you know us, we had to design a bad ass office space. Here are some pictures of when we first got the keys.
We have never had an office space outside of our home. We knew we needed a space for Nick, myself, and our two associates.
With the space not being our own, any design elements had to be temporary. That is why we partnered with Tempaper Designs to bring this office to life!
Tempaper is self-adhesive removable wallpaper! It was super easy to install and drastically changed the look of our space… I mean, look at these before and after pictures!
Tempaper can go on any smooth surface… look how we added character to our associates desks!
Any Queer Eye fans out there?! Nick and I LOVE that show -so we were pumped to see this pretty paper by Bobby Berk on Tempaper's website. It's called Lines and we got it in Rose and White -but hurry! If you like it they're down to limited quantities!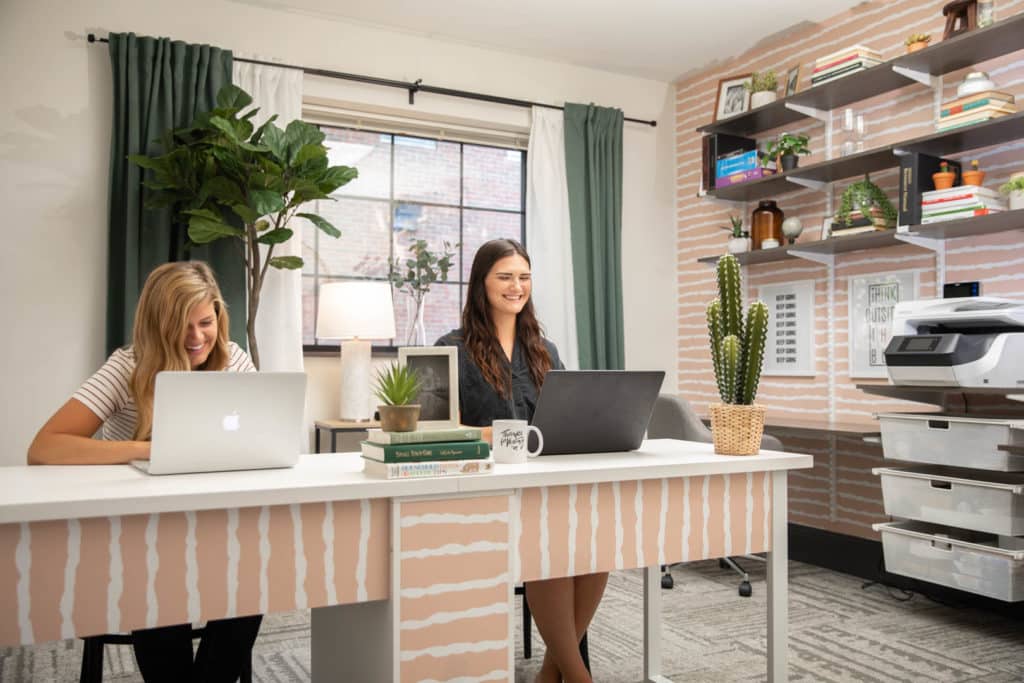 We also LOVE the artwork we have hung on the wall. I bought the frames from target and purchased the artwork from an Etsy shop.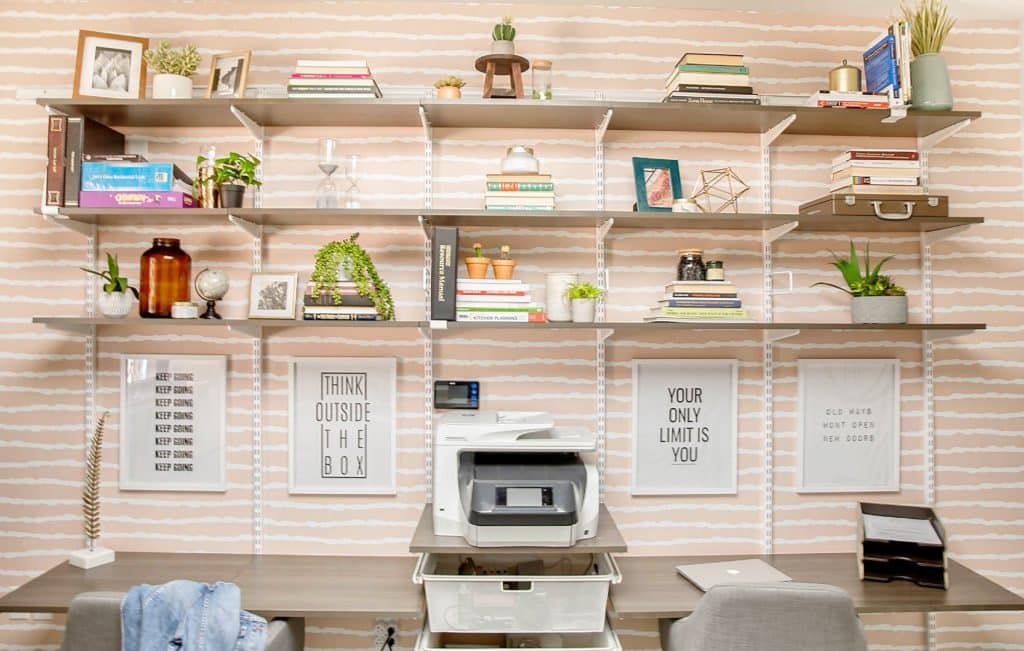 The shelving unit is the Elfa line from the Container Store. We've actually had this shelving for years and have moved it from space to space. We love that we can organize our stuff while still being able to add in some decor. You're seeing a mix of thrifted books, faux plants, Nick's residential code materials, and paint swatches.
And there you have it! Seriously, Tempaper is super easy to install! I truly believe anyone could do it.
Actually, we made a 10-minute installation video last year when we used it in one of the bedrooms of our Airbnb!
Now we have a space that enables us to get a ton of work done while we collaborate with our new associates, Liz and Grace.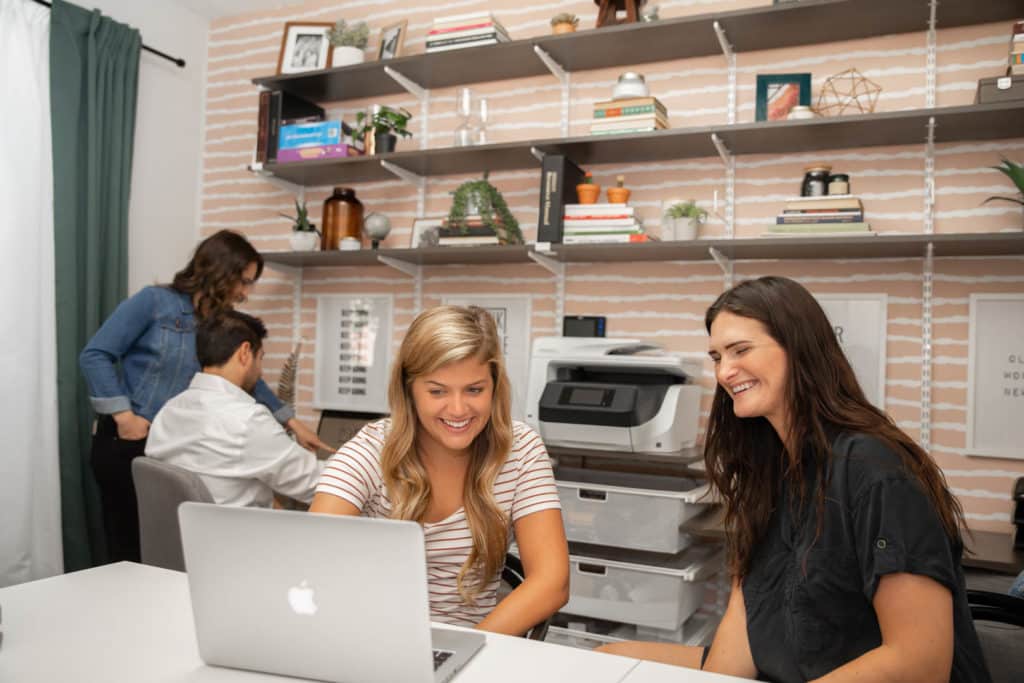 Don't get me wrong… I still have to give Nick 'the look' sometimes, but at least its in a pretty space!??‍♀️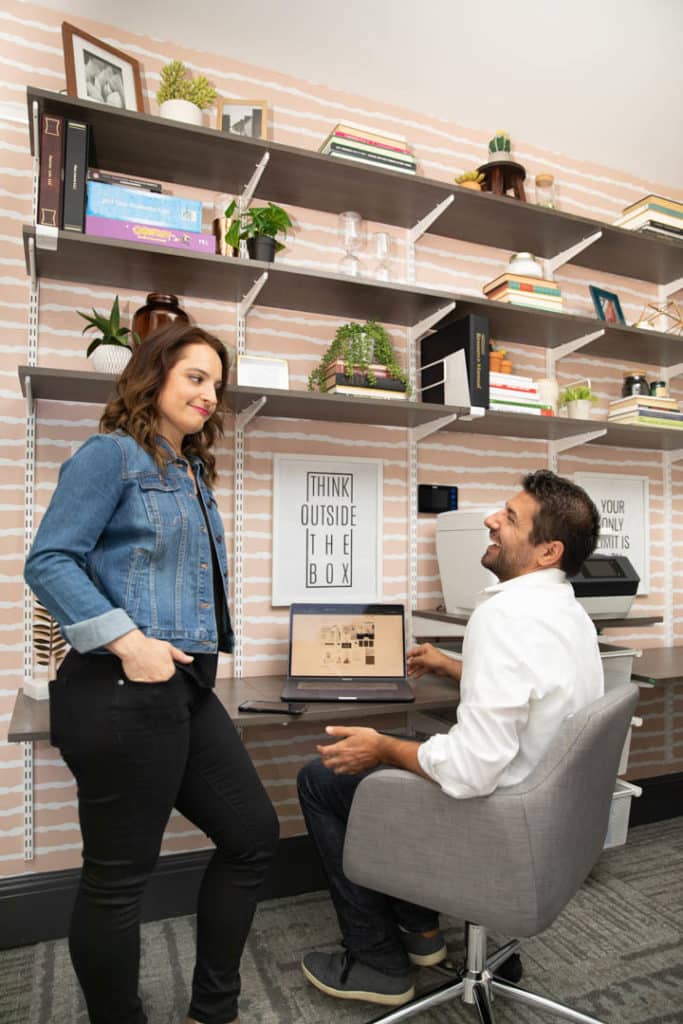 Your four walls really do define you. What room in your life needs a makeover so you can get more stuff done?
Like what we have done with the office? The links to the products we used are listed below!