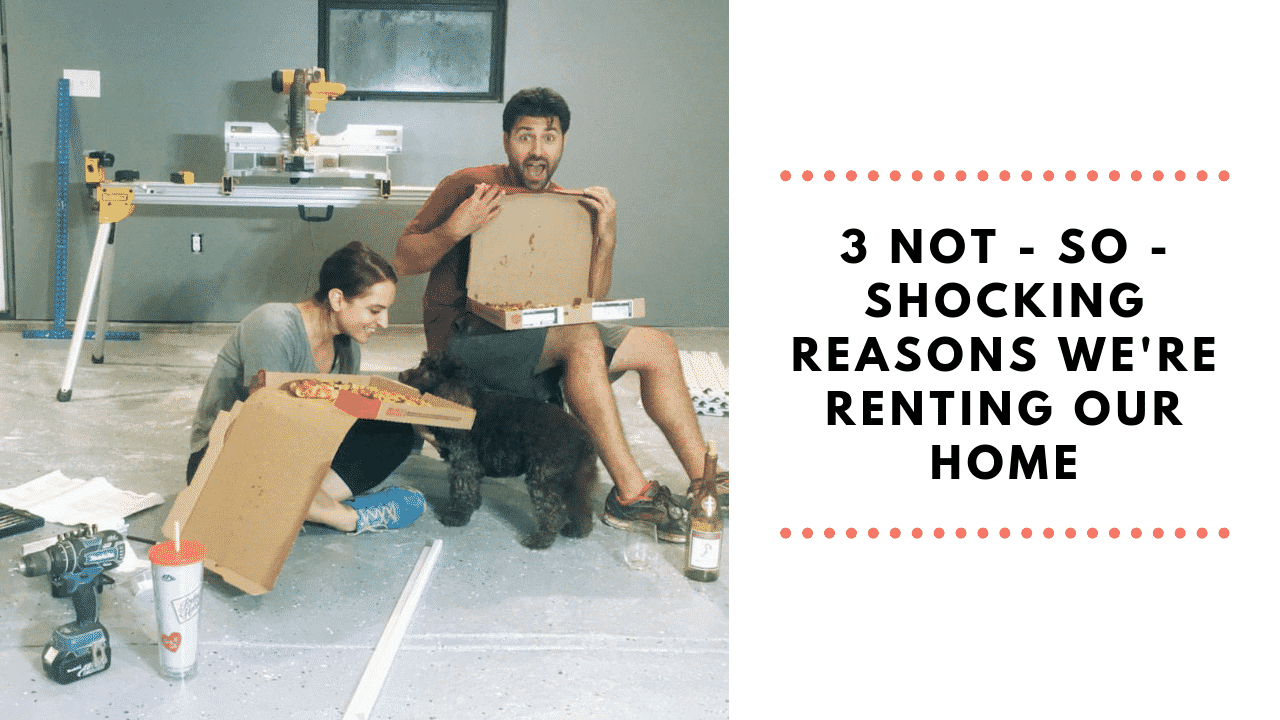 12 Jul

#3 Shocking Reasons Why These Two Real Estate Investors Are Renting Their Home
Pin Me For Later!
We Moved!
You may have seen in our Instagram stories that we moved!!! And, we're renting?!!! We had been living in drywall dust, makeshift kitchens in our bedroom, and only showering at the gym for far too long… Sorry, #elsascottage but we want to start your renovation journey this summer.
House Hacking with Airbnb
We started house hacking in 2012. This is how we got started with Airbnb's and hooked on real estate investing. We started in NYC by listing our basement on Airbnb. Guests had a private entrance and did not have access to our living space. Renting out our basement eventually paid for our mortgage and more, and yes we met our house hacking goal of living for free.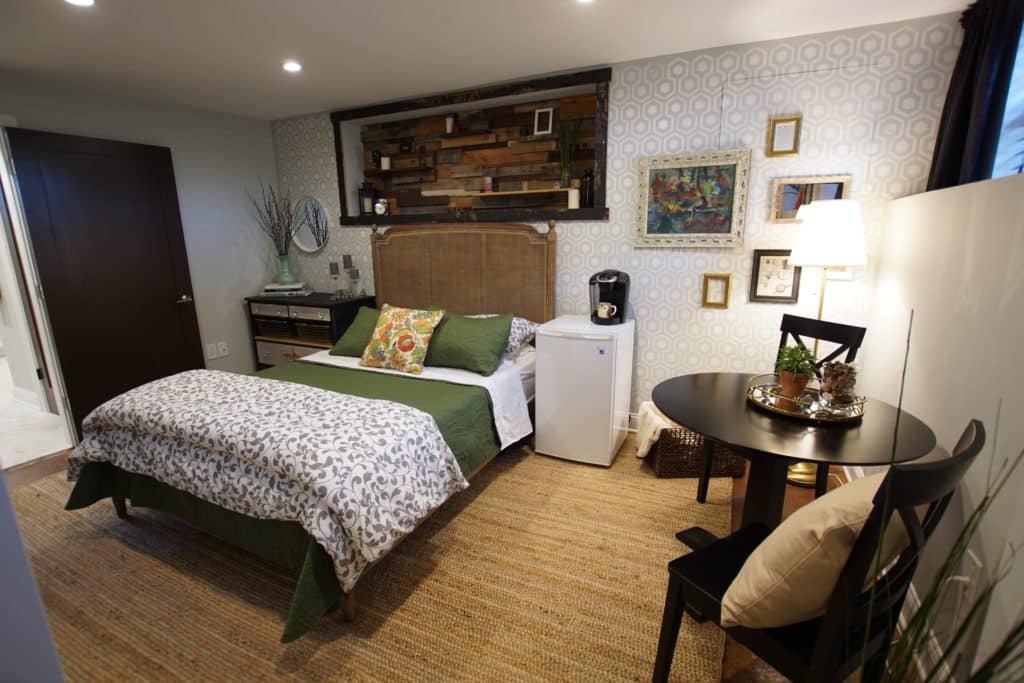 Leaving NYC…
Now we have been in a constant state of house hacking for seven years… yeah you heard that right. However, it hasn't always been like our place in NYC. We lived in our RV when we were figuring out where we wanted to land after moving from NYC. We finally decided to plant our roots in Columbus and bought our fourplex in Grandview. We would fix up one unit while living in it, list it on Airbnb, then move and repeat that process with the other three. Then, we stumbled upon Elsa's Cottage and have been living there for the past year. Which was terrible… but Nick didn't mind it. The state of Elsa's Cottage was that even putting a little lipstick on her, I would have never listed her on Airbnb.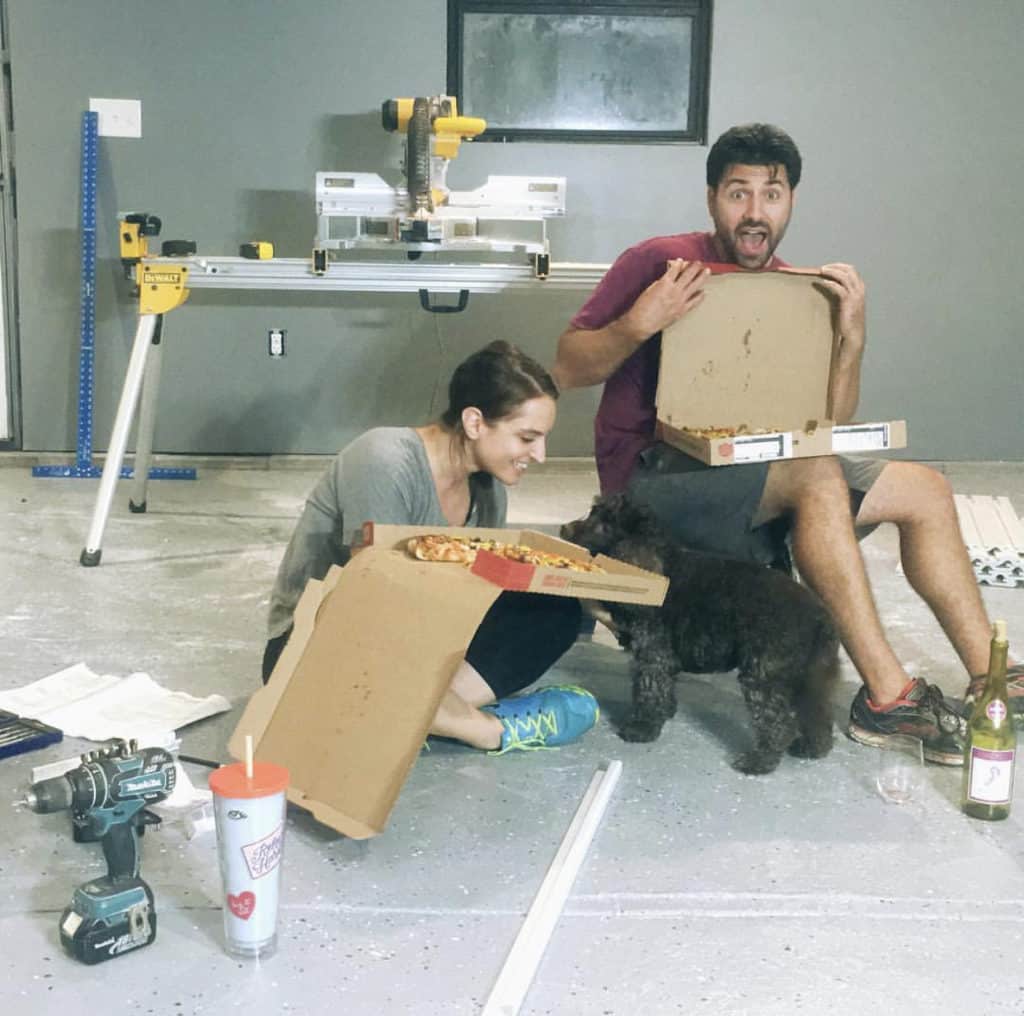 Breaking Point…
Yep guys… that is what we had been living in. Even our dog, Hiro, was being affected by the state of constant house hacking. After doing this for seven years, my mental state was suffering. I would come home from working 16 hour days on our client's home renovations only to be surrounded by renovations of my own. I never had a relaxing moment or a turn off point. I hit my breaking point… so we decided to look into our options to move into a new place. Because your four walls define you, right?!
Why We Are Renting
RENTING turned out to be our best option! You might be confused… Sarah and Nick, you two are real estate investors – why are you throwing your money away renting? When we ran the numbers, we realized our cheapest option would be to live in a brand new apartment complex with amenities. If we shut down one of our Airbnb's to live in, we would actually be losing money every month. And we ever wanted to reopen said Airbnb, it would take time to get the listing back to where it is currently.
We didn't want anything fancy… I could have settled for a studio apartment, but Nick insisted on a one bedroom. We found a brand new place in an up and coming area with a pool, open concept living, and a gym.
But wait…
When applying, we got DENIED!!! I was so sad about it. I was so excited about finally getting out of living in a renovation zone and into a space that we could make our own. I didn't know how much longer I could go living like this. I didn't know what to do… if we got denied here, then surely I would get denied at other places, right?
Why We Were Denied
When we moved from New York to Ohio, our business reset because it was "new to Ohio". In a sense we did kinda start over and were trying to build up our business again. When we went to get a mortgage on the fourplex, they did not want to approve us because our business had not been activated in the state of Ohio for two years, even though the business itself had been around since 2014. We had to get a co-signer, Sarah's mom… Not to mention we spent all of 2018 investing and setting up our Airbnb's.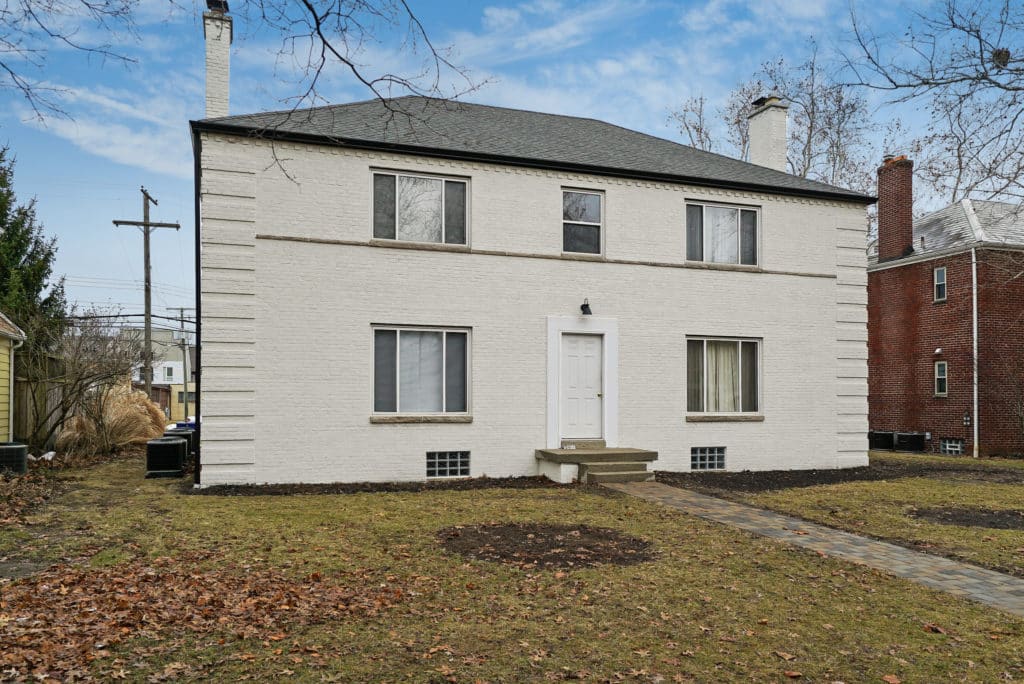 The new apartment complex that we applied to thought that we had too much debt to income based on our tax returns and were not impressed. We spent so much of the money we made setting up our business. If we were able to show them our profit and loss statement from January to May of 2019, like an employee would have been able to show their W2, we would have looked great on paper. But because we don't have W2's, they would only accept our tax returns. Oh the trials and tribulations of being an entrepreneur.
What We Did Next
So then I went back to the drawing board… could we rent from a small mom and pop's place? Can we reach out to our real estate friends for help? But the more I saw, the more my heart was with the other apartment. I went back to the apartment management and said listen here… I would love to stay in your community, but I understand why you are denying us. What if we paid six months of our rent up front to compensate for your lack of confidence in our ability to pay rent? And they said YES!!! I was so relieved and excited.
Our Mission
If you're an entrepreneur, I am sure you can relate to self care… one of our missions is that your four walls can define you. If we are constantly living in squalor, what does that say for our beliefs in our own mission? I could feel the impact of living in a renovation for seven years. I could never relax. Now when I get home, I can finally relax and so can our dog, Hiro. Don't get me wrong, we are still getting home at 11 pm every night after working since 8 am… but now our mental well being is first, so we can perform our best out in the world.
We totally believe in the power of real estate and will be looking for another multifamily property that we can move into in the next year or two. But for now, renting is our jam and you can find me by the pool at my new apartment.
So That's 3 Reasons…
We stopped house hacking and started renting for 3 reasons:
#1. Mental Health: You've gotta take care of yourself and listen to your needs. If you've had it with living in drywall dust, see if the numbers work to put yourself in a more comfortable living situation.
#2. Our numbers worked! Yay! We will actually make MORE by taking care of our mental health and keeping our Airbnbs running as Airbnbs!
#3. Living our mission. We believe that our four walls can define us. While living in a renovation and house hacking is a great way to get started in real estate if you're at the point where you don't necessarily have to to move forward then maybe you don't! Now that Nick and I are in this simple but clean and new apartment we're in the right place to take our business to the next level!