12 Oct

7 Affordable Alternatives to Boob Lights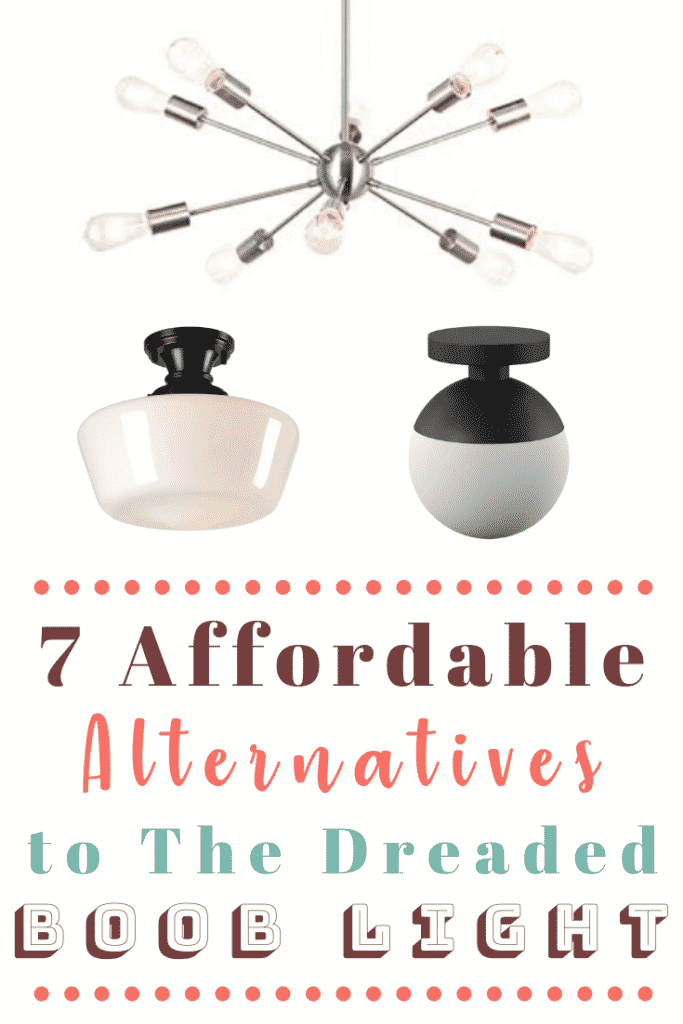 If you've been following us for a while, you know I'm not afraid to be honest–and you know how much I hate "boob lights".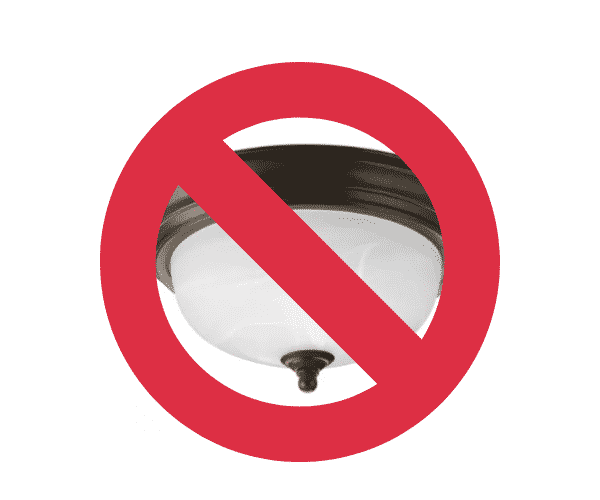 For those of you who are new, "boob lights" are common, cheap, and look like..well….a giant boob hanging from the ceiling! But what do you do if you want to replace all those boob lights with fixtures of a similar price?
You're in luck–because I've got suggestions!
I wouldn't just leave you hanging!
Whether you're upgrading the lighting in your home or investment property, we've got seven economical options (under $100!) that will keep your interiors stylish.
And they don't look like a body part.
Contemporary Cool
If you're looking for modern charm for right under $100, the Sputnik Chandelier is your best bet. Its' contemporary style and six bulbs will brighten any space, while the adjustable arms make it easy to adapt it to any room.
Simple and Elegant
This fixture from Revel Addison is a simple and classy semi-flush mount that provides a warm ambiance. It's versatile, at home in any room, and at $57.99 is a cost-effective option if you have a few boob lights to replace.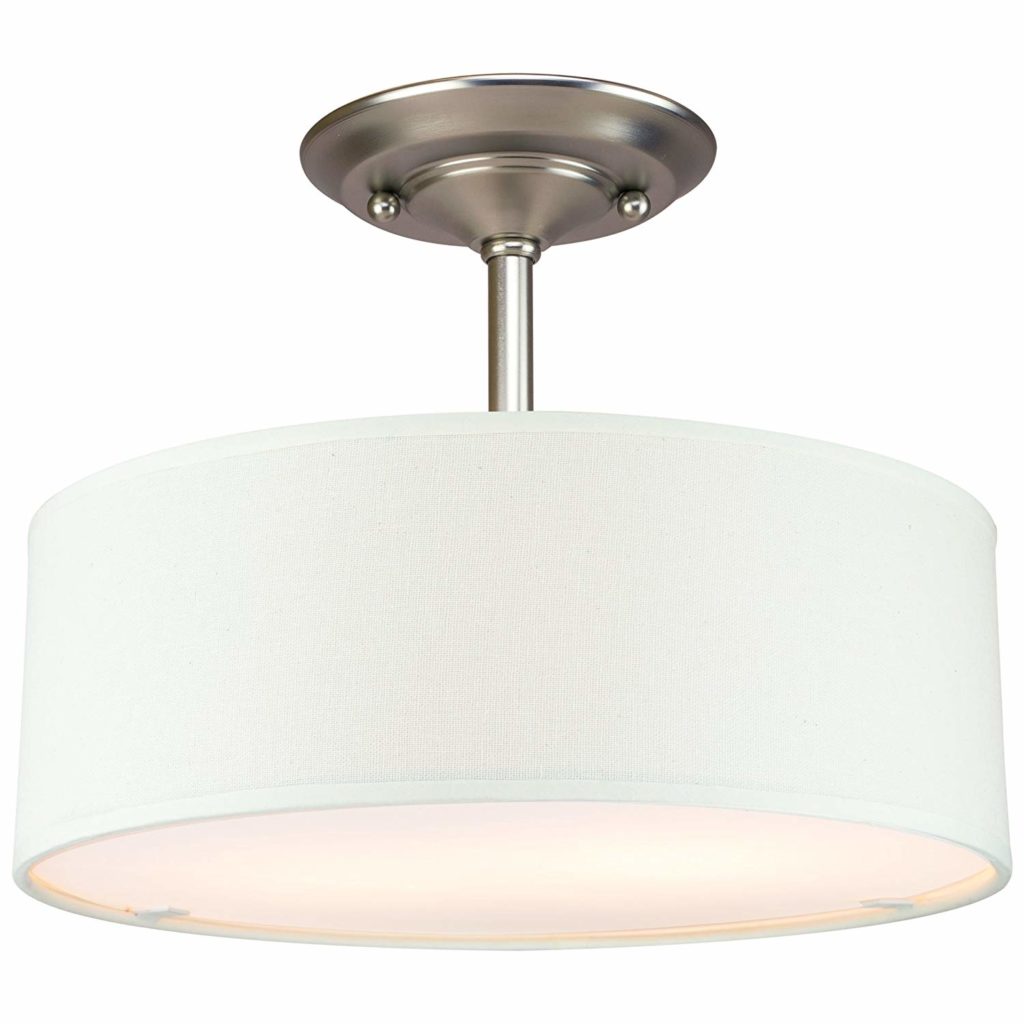 Vintage Vibes
Ready to go a little vintage? Claxy's Ecopower Vintage Metal & Glass Ceiling Light is a fun way to give your home a vintage nod at just $59.99. Though it doesn't come with bulbs, its compatible with a variety of styles, so you can choose your favorite whether it's an Edison or an LED.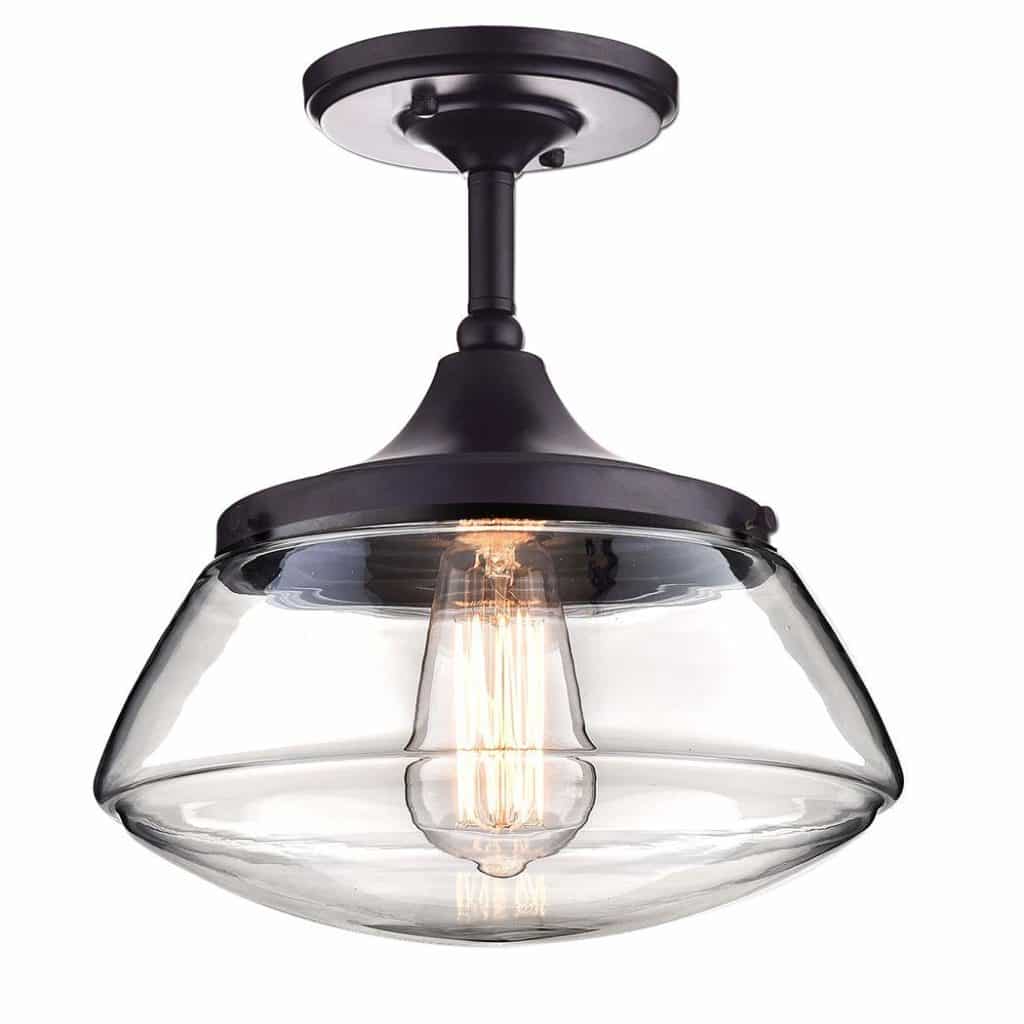 Industrial Option
If your style is a little more industrial, this three bulb fixture from Yobo Lighting might be perfect for you! Plus, with its' oil rubbed bronze exterior and interesting design, it's a unique upgrade that will draw the eye–in a good way!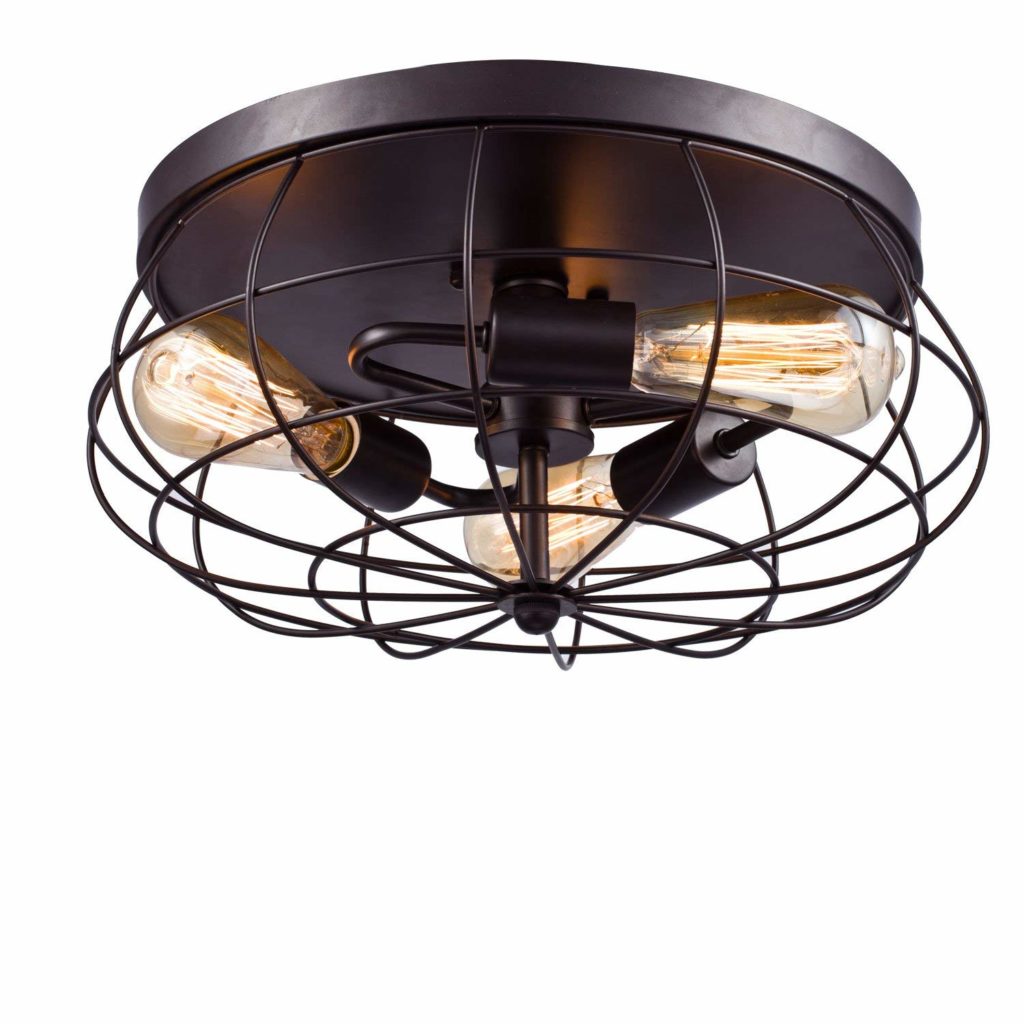 Go Glam
Maybe you want to go a little glam! Add some real luxury to your space with this luxurious fixture from Sottae. It's eye-catching, bright, and reasonably priced–everything you need to replace unattractive fixtures.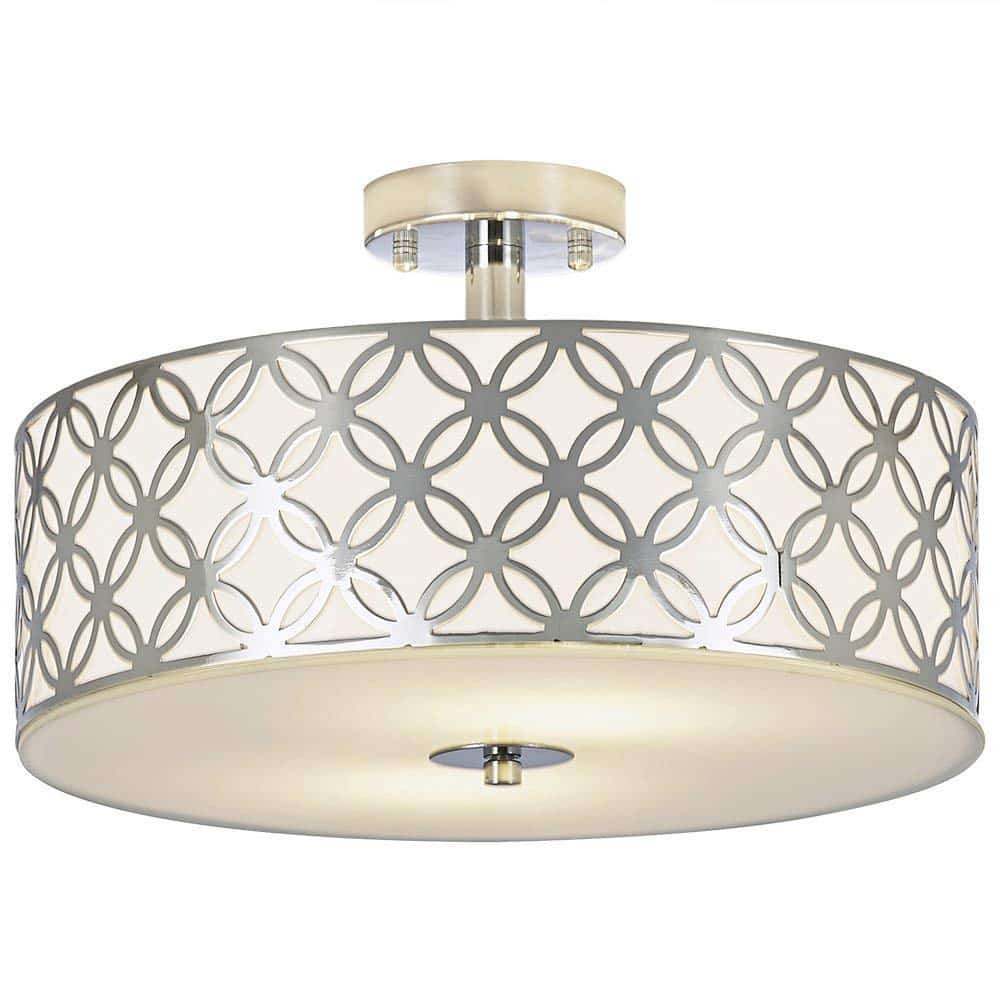 Fun With Shapes
Sometimes a space needs a fixture that's a little more dramatic–and the AXILAND Moravian Star light is just that. It's funky, geometric, and gives any room something extra. Best of all, at a little under $90 per fixture, it's a steal.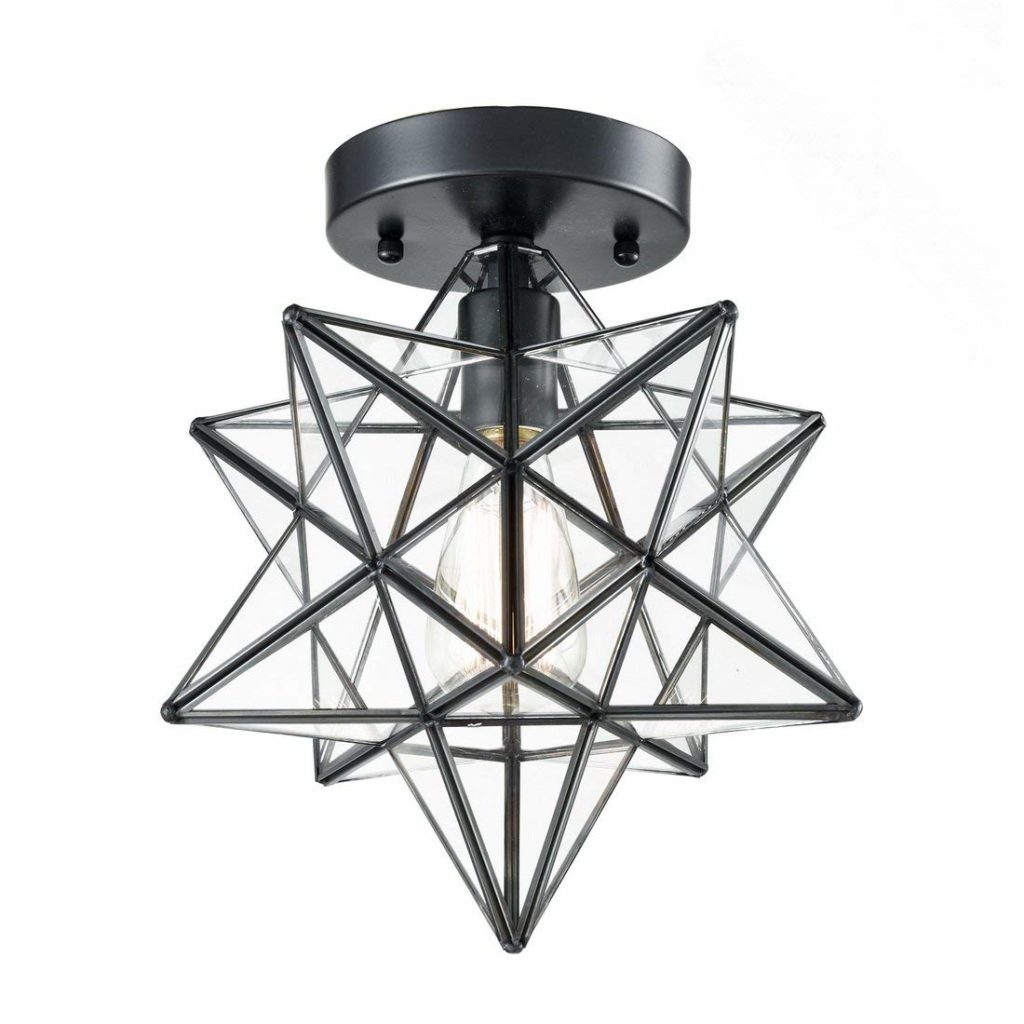 Cute and Timeless
Last but not least, if you want a fixture that's simple and timeless, check out the reasonably priced Yearby Semi-Flush Mount by Mercury Row….or there is my personal favorite the school house semi-flush mount. They're both cute, bright, come in different finishes–and doesn't look like a body part.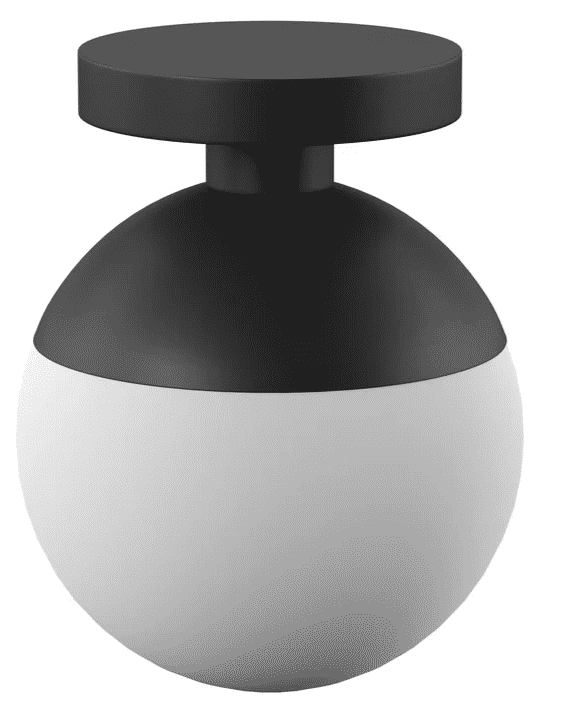 Have fun!
We know it's tempting to rush out and replace terrible fixtures as quickly as possible. But first, take a breath (for real!) and think about your style and how you want the light to impact your space. By coming up with a plan, and sticking to your budget, you'll be switching out those boob lights in no time.