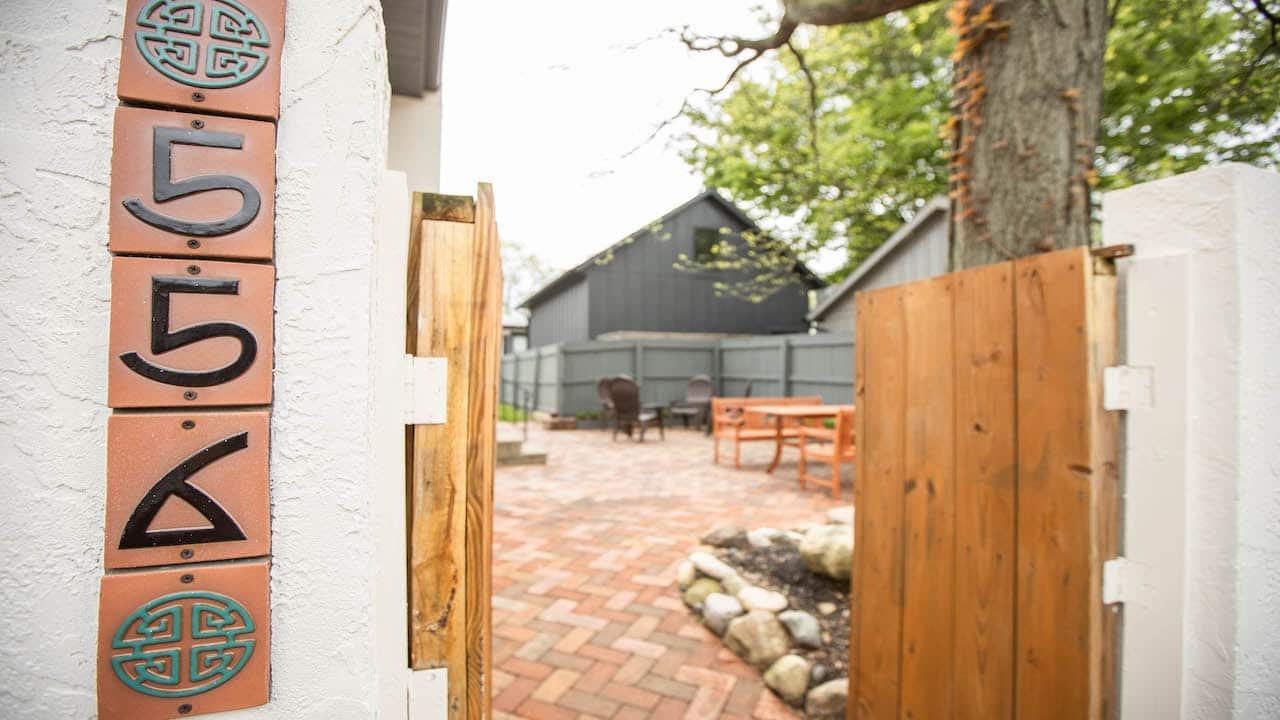 06 Aug

Outdoor Kitchen Plans To Elevate Your Backyard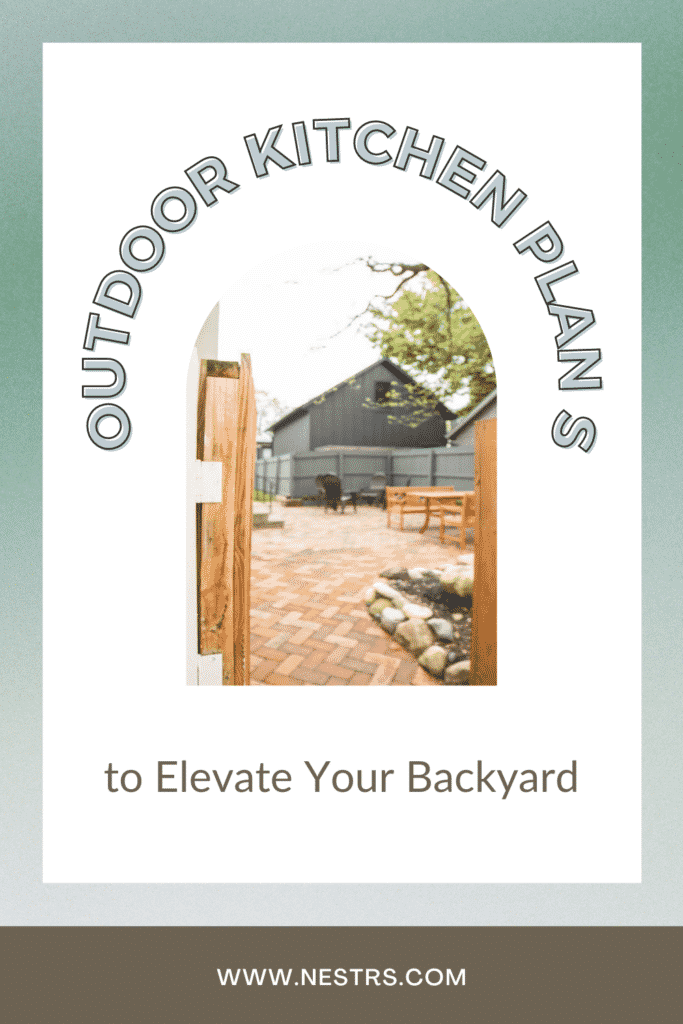 Having a versatile outdoor space, particularly in the warmer months, can be a total game-changer. We're currently working on our own home renovation and while we're still working on repairing the foundation, we're gathering ideas for our own outdoor kitchen!
An outdoor kitchen can be the perfect addition to your home. Whether you're looking to entertain guests or have the intimate outdoor sanctuary you've always dreamed of, you don't have to spend an arm and a leg or hire a contractor to make it happen. We found some DIY outdoor kitchen ideas to give you some inspiration on how you can change up your outdoor space so that you can entertain or relax in style this summer. 
Related: Create a Space Where Everyone Belongs (Podcast)
What You Need To Consider When Planning an Outdoor Kitchen
Budget

: while you don't need to hire a contractor, you'll still need to figure out a budget that you're comfortable with. Consider the materials and tools you might need and the quality of those materials. Remember:

higher quality items will last longer

, but will be more costly upfront. Decide whether or not you're going to invest in new appliances or furniture, lighting, and technology (like wifi). You

may need a permit to build any kind of addition in your home

, so include that in your overall budget. Lastly, don't forget your utilities and whether or not this will increase your gas, water, or electric bill. 

Space

: How much space you have available is going to determine what you're able to do with it, and it might present some limitations if you have a smaller space.

Let your space inspire you

. Your available space is the canvas, and it's up to you to fill it. 

Location

: Do you live in the city or the suburbs? How many neighbors do you have? Do you rent or own your home?

All of these are factors you have to consider when making changes to your outdoor space.
Layout

: measure twice, cut once! Understand the layout of your space and make sure your vision will fit it. 

Appliances

: your appliances aren't just important to how you're going to utilize your new outdoor kitchen, but they're also a huge component of the visual aspect of your space. In addition to selecting appliances for what they do, select the finish that will best fulfill your overall vision. 

Features

: when you think of your dream outdoor kitchen, what features does it have? What do you hope to be able to accomplish in your space?

Material

: once again, make sure that when selecting your materials, you are budgeting accordingly. Your materials don't have to just be lumber, stone, and concrete. They

can even be a refurbished sewing table-turned-bar.

Think outside the box!
Kitchen Plan Idea 1: Outdoor Deck Kitchen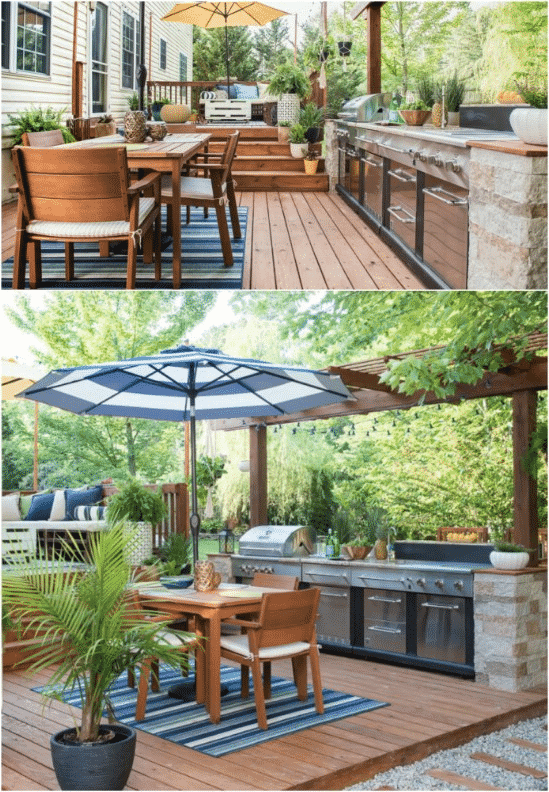 Source: https://placeofmytaste.com/diy-outdoor-kitchen/
Breathe new life into your deck and turn it into the perfect entertaining space.
Depending on the size of your deck and what your needs are, you can decide which appliances you want to add. It can be as simple as a grill and a bar or a full kitchen.
Don't have a deck?
This would be easy enough to build, but it's important to anyone with a deck on their home to make sure the deck has been properly inspected for safety.
We have an entire podcast episode dedicated to deck safety here!
Kitchen Plan Idea 2: DIY Portable Outdoor Kitchen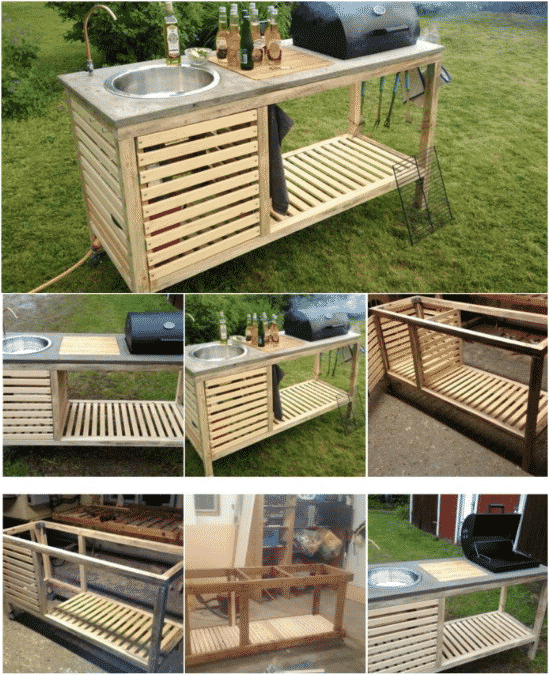 Source: http://www.instructables.com/id/The-perfect-barbeque/
This one is perfect for anyone working with a small space, and it's really easy to build.
If you don't really need a complete kitchen, this portable kitchenette can house a grill and a bar, can be done in a few hours, and the best part of course, is the portability. You can house it in a garage or a shed when it's not in use, and keeping it out of the elements can prolong its lifespan. You might even be able to easily bring it to the next-door neighbor's house, and then it's double the party!
Kitchen Plan Idea 3: Outdoor Kitchen Build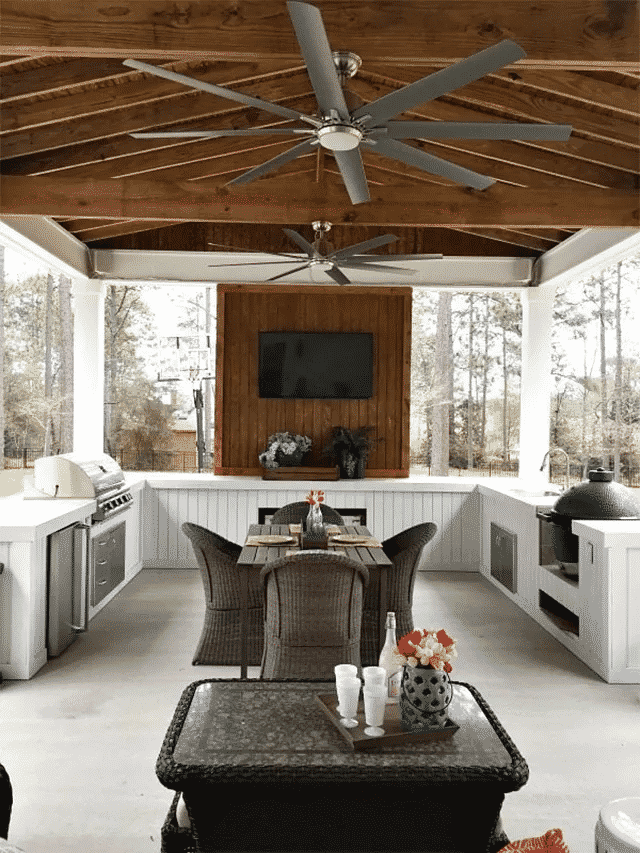 Source: ​​https://refreshrestyle.com/outdoor-kitchen-build/
If you have a big budget and a lot of space to play with, here's your perfect backyard oasis.
With a concrete patio and a wooden pergola to protect the kitchen from the elements, you can cook up all your favorites while enjoying the big game on television as you entertain your guests. This plan has a ton of counter space, and if you're feeling really fancy, you can add a ceiling fan for those extra hot days!
Related: How to Create a Great Airbnb Experience: During the Pandemic & Beyond (Podcast)
Kitchen Plan Idea 4: DIY Outdoor Kitchenette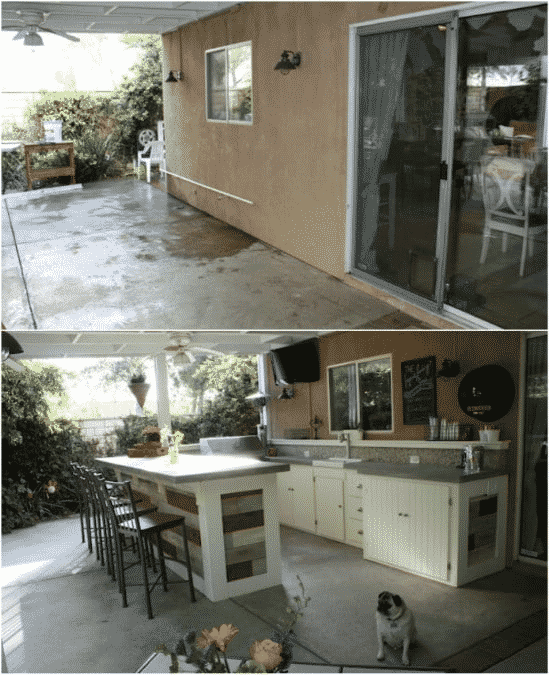 Source: https://www.remodelaholic.com/outside-kitchenette/
If you are looking to revamp your boring concrete patio, consider this outdoor kitchenette.
This one might take a couple of weekends to finish, but you'll never want to spend a warm summer night cooking inside once it's done! The bar can double as seating space and additional counter space, and with tons of cabinets, you won't have to worry about not having enough storage space.
Kitchen Plan Idea 5: DIY Concrete and Corrugated Steel Outdoor Kitchen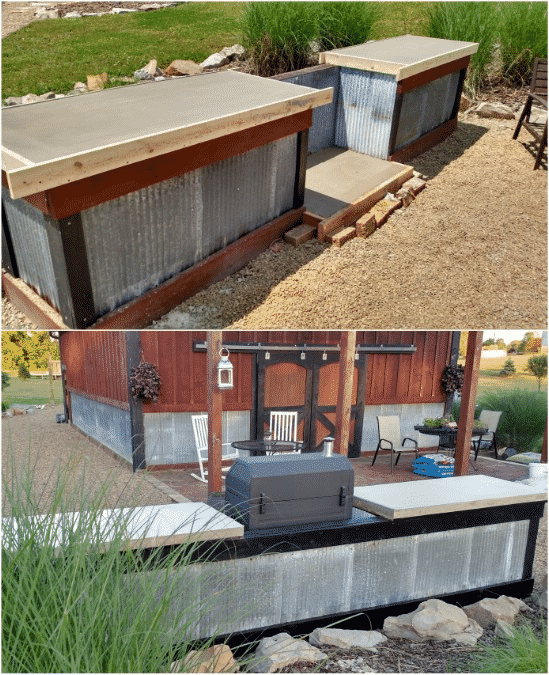 Source: https://oldworldgardenfarms.com/2016/06/10/outdoor-kitchen-concrete-countertops/
We love a farmhouse upcycle!
This one was made from recovered materials from an old barn, so if you're on a budget, using recycled materials can be a great option to save money and give your new space some charm and character. With some boards and steel, you can recreate this look after a few weekends of work. Add in a grill and a small dorm fridge and you'll be ready to fire up the grill and entertain in no time!
Kitchen Plan Idea 6: Sewing Cabinet Outdoor Kitchen Bar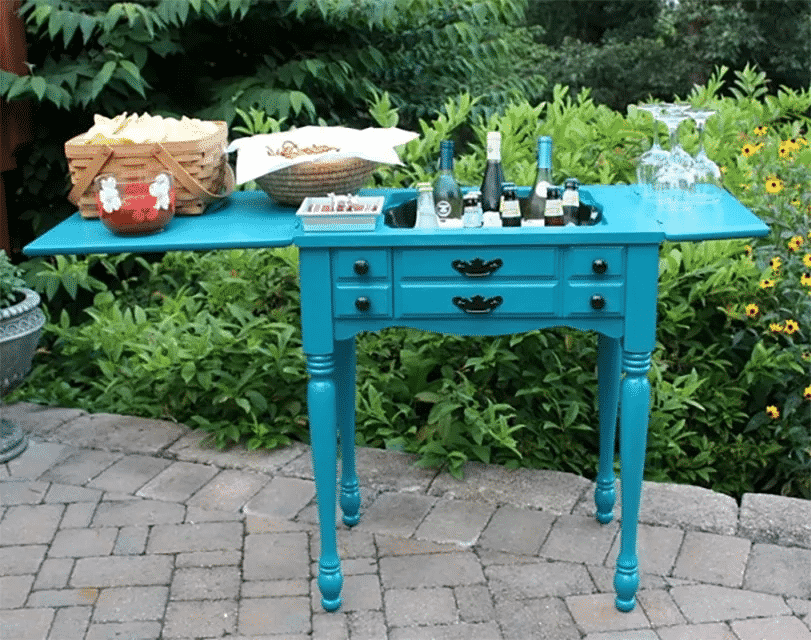 Source: https://www.virginiasweetpea.com/sewing-cabinet-outdoor-bar/
Remember we mentioned a sewing table above?
Here's another great option if you don't have a ton of space to work with.
This is perfect if you're renting a space and you don't have permission from the landlord to make a lot of changes. You can even make this work in a small condo or apartment with limited porch or patio square footage! Budget-friendly, creative, and stylish, you can make a big statement with a small piece like this.
Related: Scaling Your Short-Term Rental Business (Podcast)
To Conclude 
We hope these ideas gave you a little inspiration on how you can create an outdoor kitchen, and maybe even gave you the nudge to start seriously planning out how you're going to finally give yourself the outdoor space you've always wanted.
Nick and I cannot wait to have a home of our own (it's currently a work in progress!) so we can rock out an outdoor kitchen!
Explore some of our resources and learn how to transform a dull home into an experience that your guests will love.