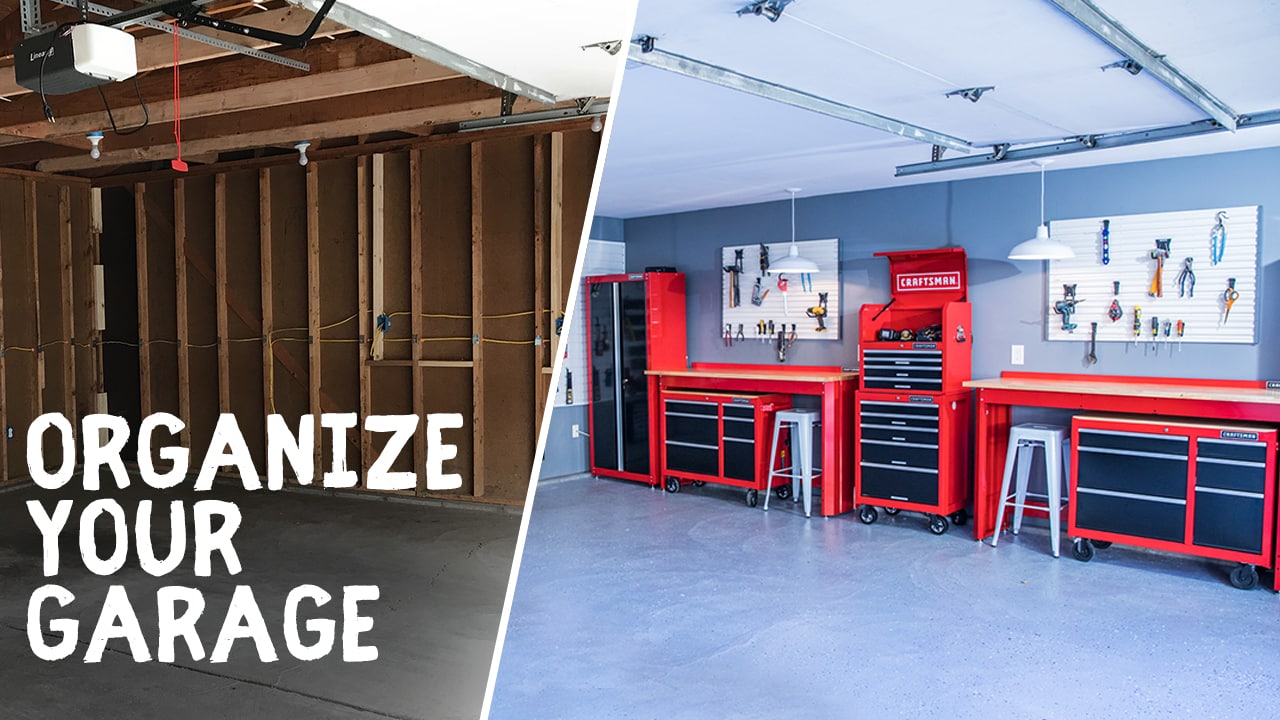 29 Sep

How To Organize Your Garage Like a Pro
This post is a paid collaboration with Lowe's Home Improvement. All opinions are our own. Thanks for supporting our little online corner of the world!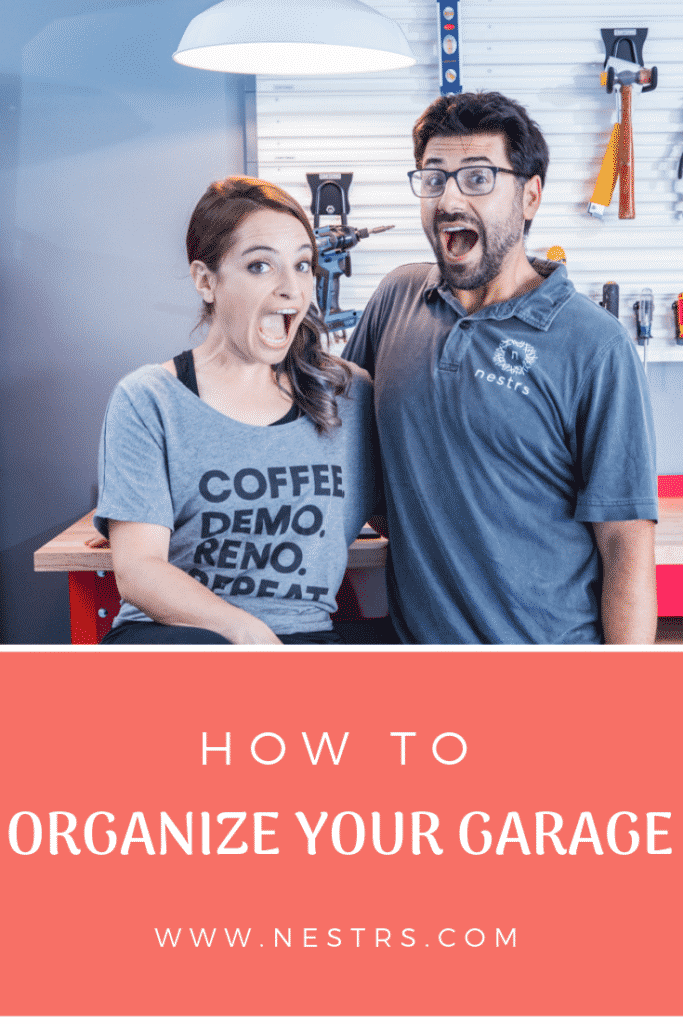 We couldn't be more excited to share with you our new organized garage.
You followed us on our adventures from bleak garage….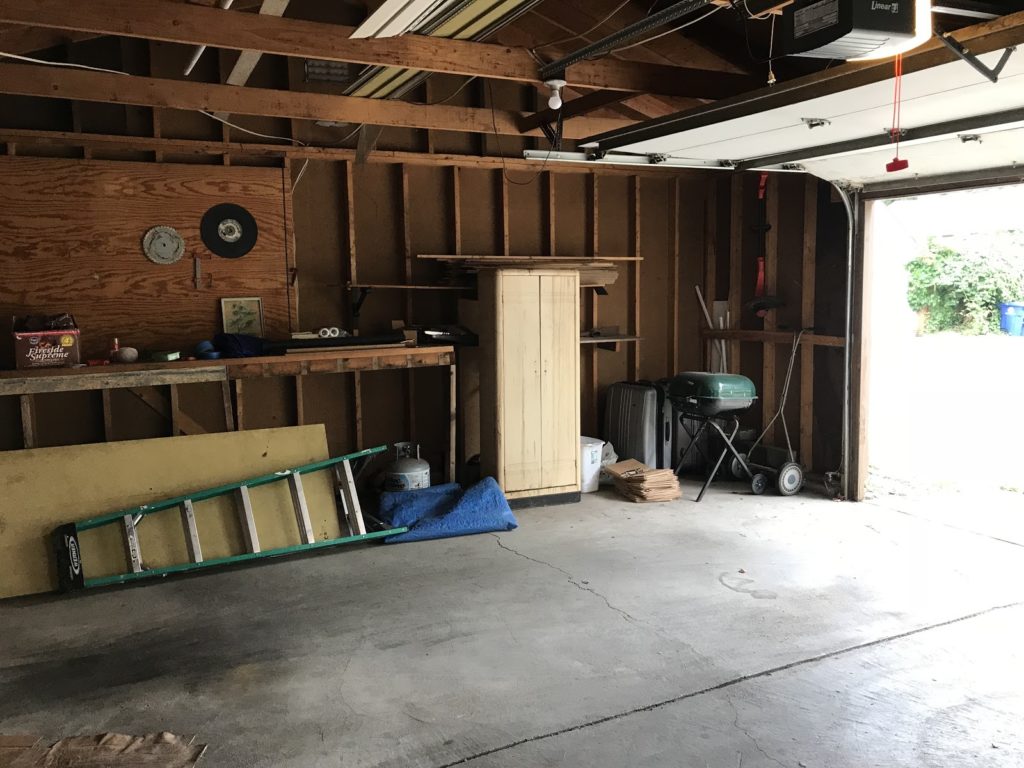 To cleaned out and ready for a transformation…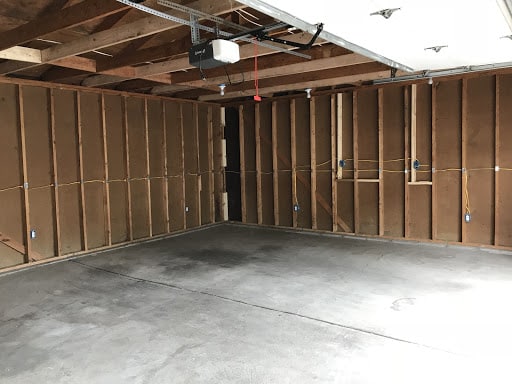 To freshly hung and finished drywall…(click here to learn to hang and finish)…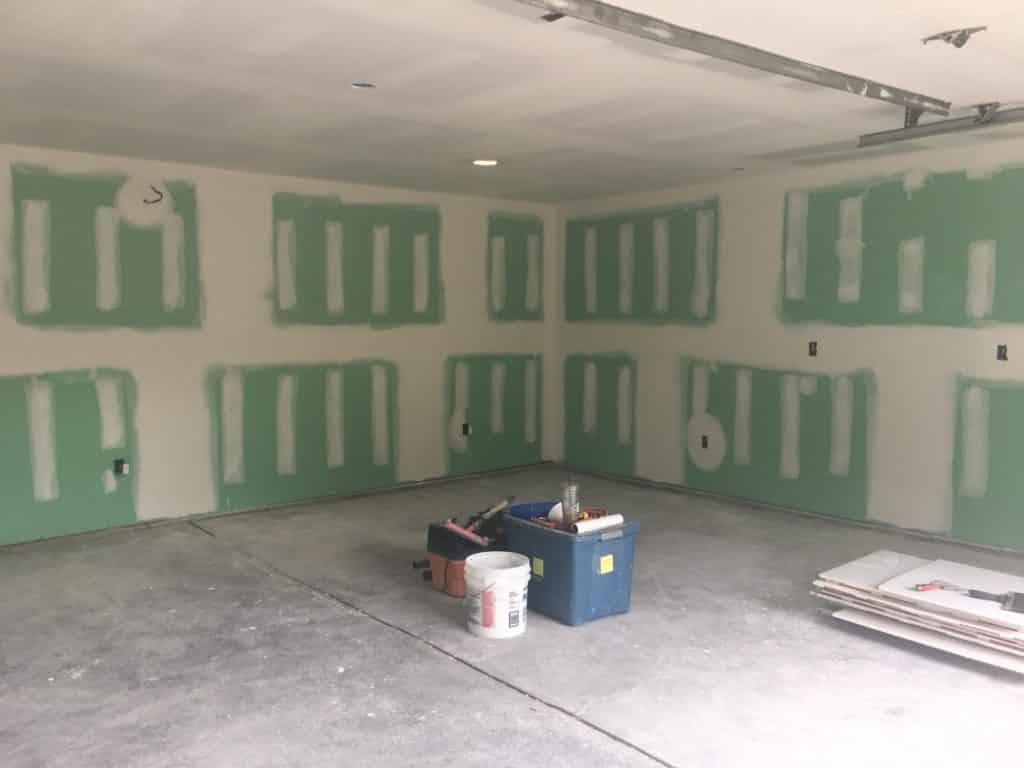 To badass, highly organized garage! I mean, the floor makeover alone is enough to drool over. Thank you easy to apply 2-step epoxy system!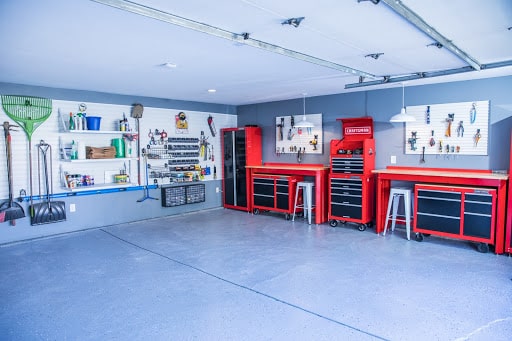 Besides blood, sweat, and tears here are the products we used to completely transform our space:
If you think these 'after' pics are epic, you've gotta check out our video! From amazing Craftsman products to an organizer's dream wall full of slat boards our video will walk you through how to turn your garage from zero to hero!
Definition of Being Organized:
If you can find anything you need in 30-seconds or less it's safe to say you're organized. But I do mean anything.
Your home doesn't have to be Pinterest Perfect, but you do have to have systems in place that make it easy for you to locate anything you might need.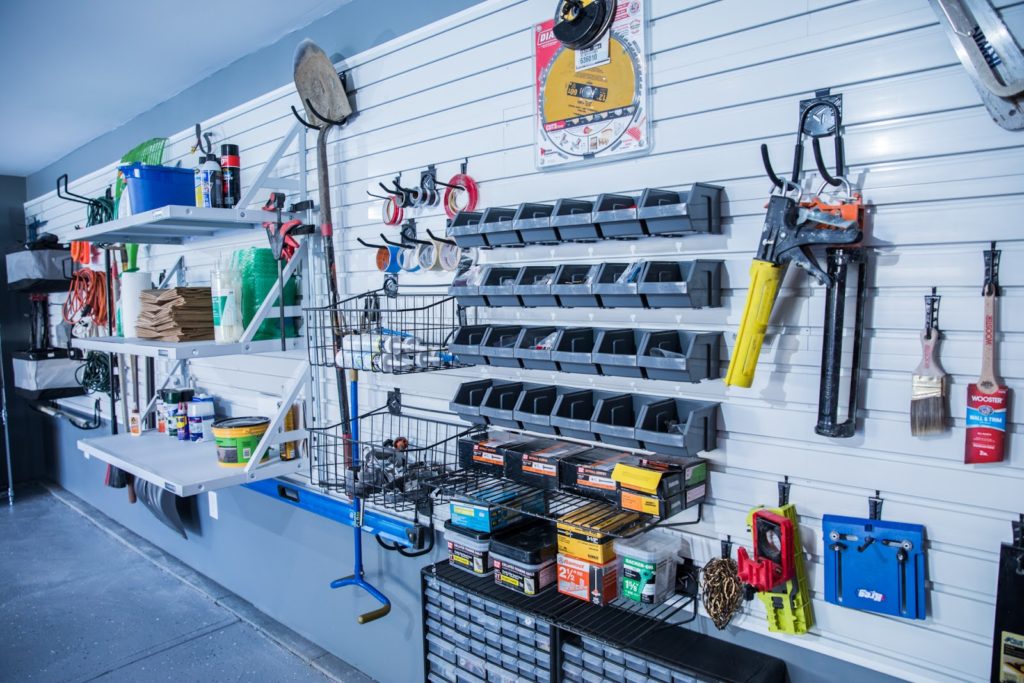 Don't be like Nick and wait until you have 10 tape measures laying around just so you're bound to find at least one when you need it….build systems and zones (don't worry, we'll go over this in a bit) that will keep you organized and actually save you money in the long run.
These steps will help you get any place organized, but since we're talking about our garage here we'll use garage-like things for our examples.
Step One: Decide
Here's the reality- it's going to look like even more chaos when you start to organize a space. Everything, and I mean everything, needs to come off the shelves, out of drawers, and onto the floor in the middle of your space.
Then, create three piles:
Discard

Donate

Keep
Everything that exists in the room will need to go into one of these three piles.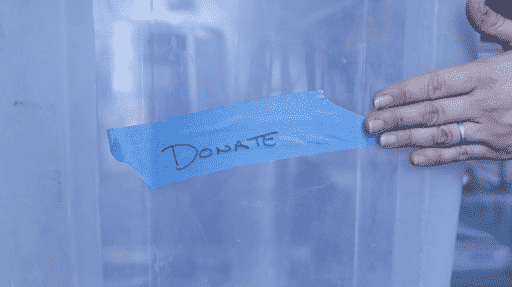 Pro Tip: Once in a while you'll come across an item you really can't decide on. In my honest opinion, after working with clients for over 5 years now I can tell you that if you can't decide it usually means it should be donated. However, if you really can't decide on an item you can create a TBD pile. These items will be placed in a bin and labeled TBD. Then, add an event to your calendar or schedule an email to be sent to yourself 6-months ahead instructing you to revisit that bin. If you've forgotten what's in it, you're safe to donate it to someone who won't soon forget the item because it's something they most likely need.
Once everything is in a pile take action immediately. Donate all the donatable items, discard all the trash (recycling where you can), and then proceed to Step 2 with all of the items you're keeping.
Step 2: Categorize
This is THE BEST PART!!! #organizingnerdalert
I love categorizing. You can also call it putting 'like with like'. For us, when we were organizing our garage, we put all of our drywall tools together, painting tools together, carpentry tools together, electrical tools, and so on.
Once you see all these piles coming together you can start to get a game plan. Some people can do this in their head but if you can't, don't worry. You can also start to visualize where everything will go by mapping it out.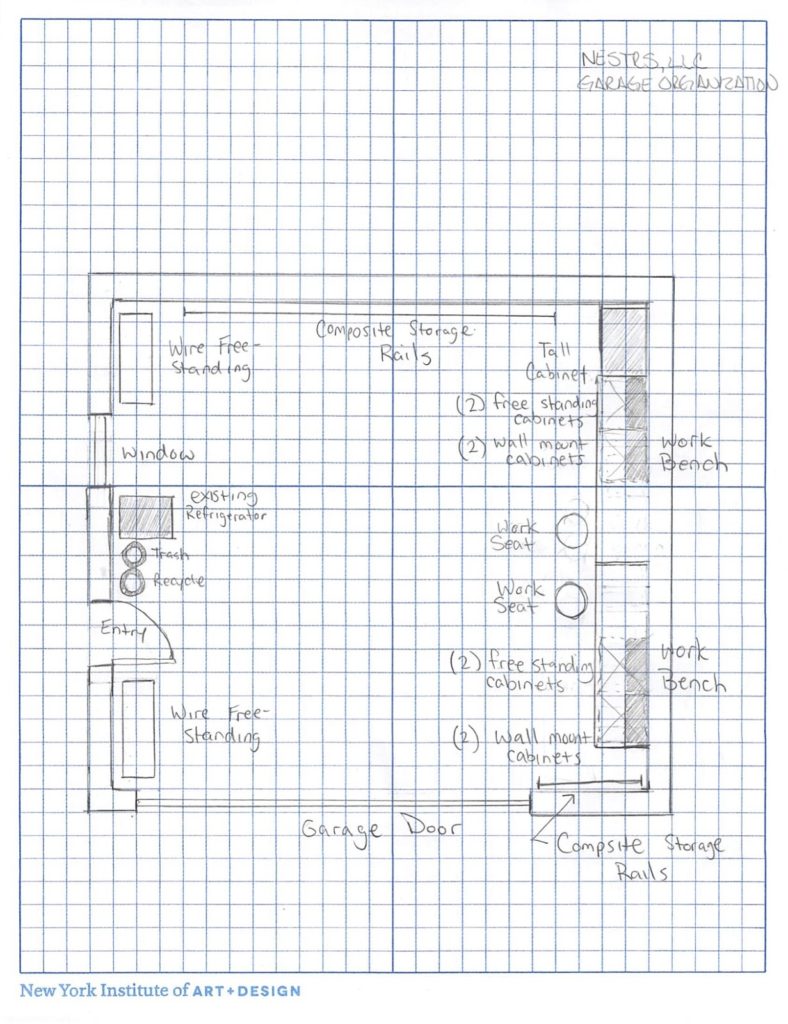 Step 3: Zoning
Organizing in zones is the best way to build a system that will make it easy to stay organized.
Create zones that make sense for you and the function of your space. If you're a family of four, it may not make sense for you to have a hardware zone, a power tool zone, and a hand tool zone. You may just need a home improvement zone. But, you may need to break down your sports zones if you've got a family full of athletes!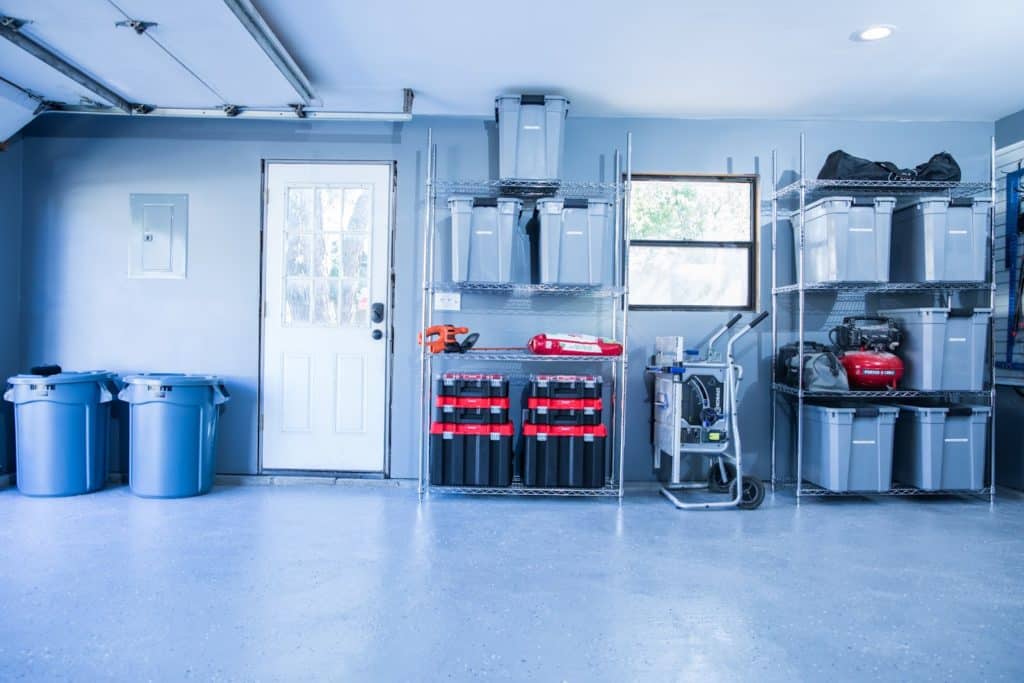 For us, we knew we wanted an office zone (we'll be working out of this space), a power tool zone, hand tool zone, hardware zone, yard equipment zone, and then an entire zone dedicated to pre-boxed tools that we can grab and go when we're heading out for a job.
For our office zone, we fell in love with the Craftsman Wood Work bench. It's big enough for us to layout floor plans, fabrics, paint chips you name it! Plus, we can tuck the Craftsman 6-drawer tool cabinet underneath. This is where we'll store all of our office supplies, papers, material samples, etc. We'll store some smaller tools here as well, but for us, it's the perfect set-up for our workbench/office combo space. Then, when we need extra work space, we just roll the unit out! My clients know that I'm always encouraging them to think outside the box with furniture pieces. Use it in a way that works for you!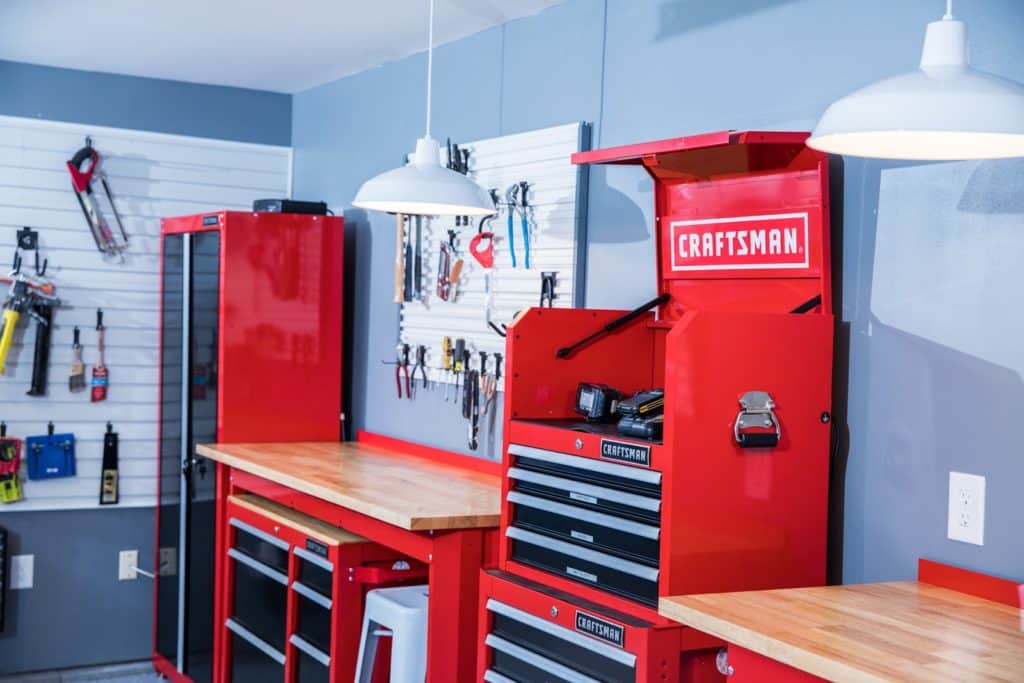 Nick does a lot of drywall work for clients, so, he's organized two bins: one with all of his drywall finishing tools and another with just his hanging tools. You can't just use any bins for heavy-duty tools. We picked up a bunch of these bins to help us get our grab and go items organized.
I love a good organizer that I can roll around whether it's from the garage to my truck or around a client's property. This versatile organizer by Craftsman is amazing!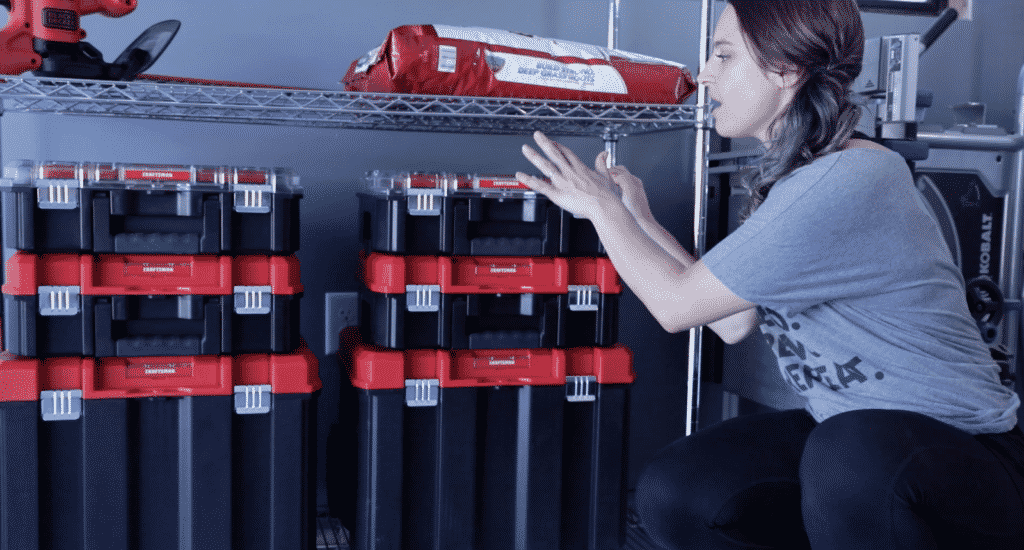 Every compartment comes apart and can be carried around on its own. If you own more than one tower you can mix and match. And think outside the box. Just because an organizing product was created for a specific purpose doesn't mean it won't work well organizing another purpose. From handyman tools to home stagers' tools, to containers for camping – get creative with containers!
Pro Tip: Remember to think up! We need to keep most of the floor space free for our giant truck to park. That meant we couldn't have a lot of shelving units -those 12" – 18" take up valuable real estate! We knew the only solution for us would be to use slat boards.
I. HEART. Slat boards
Why? Because they're SOOOO versatile. Back in NYC, I had a tool room that was 3' W x 4' L and it had to house all of our tools. And I mean all of them. How did we do it? Slat boards!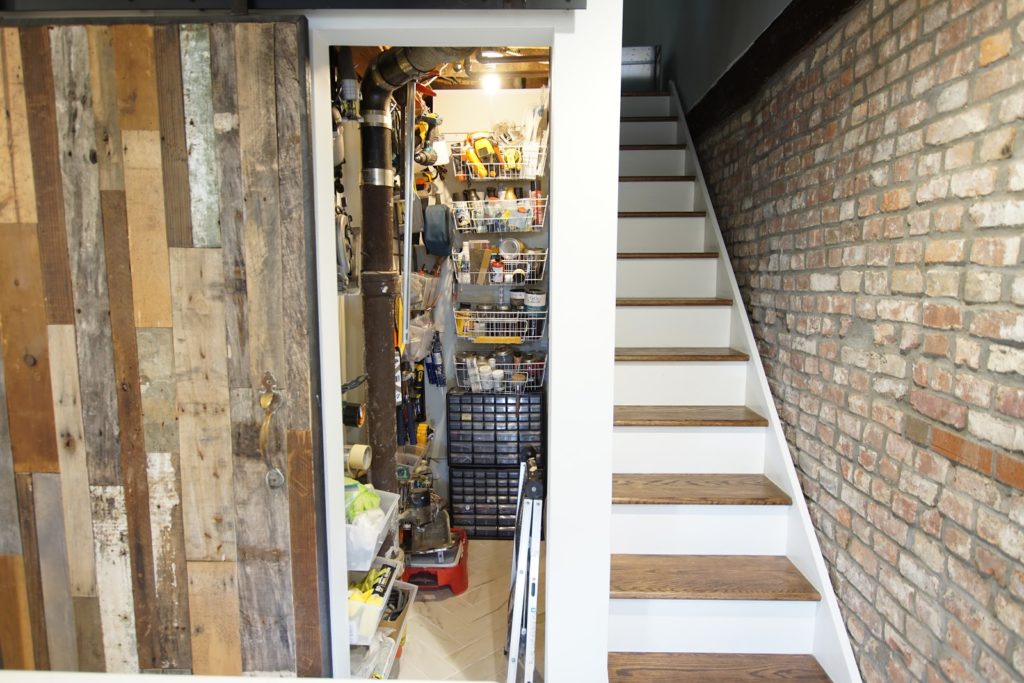 Even though our new MidWest space is much bigger I still knew the Gladiator and Craftsman slat boards would maximize our garage's real estate giving us plenty of room to grow! They have a variety of attachments that hook right into their system. From little gray containers that are perfect for hardware to mesh containers that are perfect for organizing odd shaped items.

Finishing Touches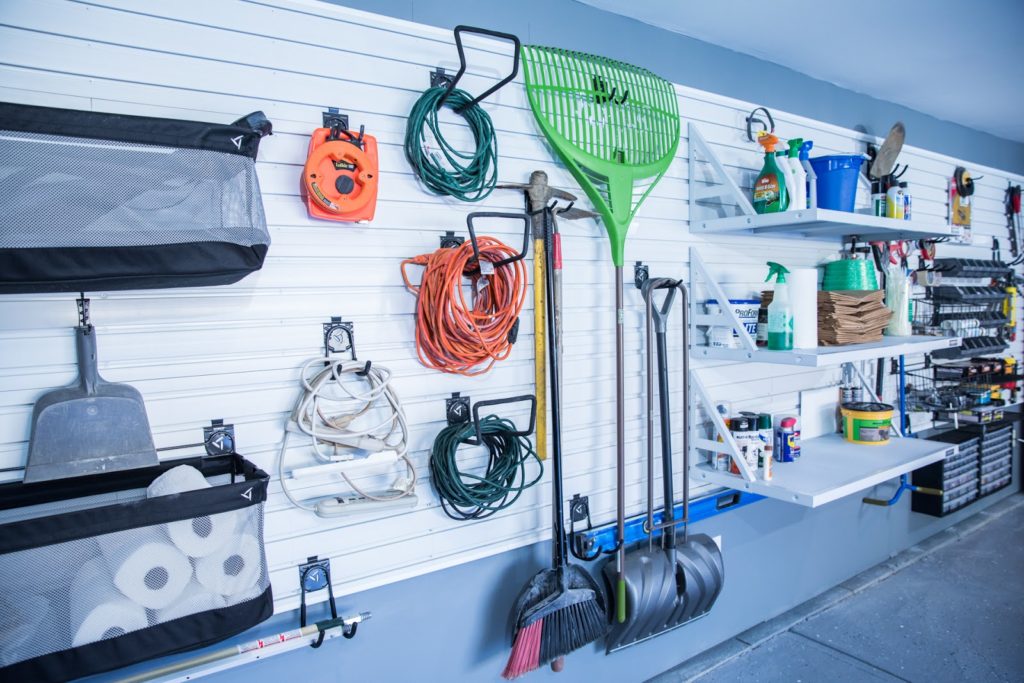 Once you're left with only the items you'll use often and have everything organized into zones it's time to really make the space complete.
Of course, we added Wifi to the garage so it'll be a proper office where we can write up and produce great content for you!
We also are taking the proper safety precautions and outfitted the garage with the hardwired Nest smoke detector. We're not new to Nests. We outfitted all of our Airbnbs with Nest Smart Locks and even installed the Nest thermostats. We love going smart wherever we can!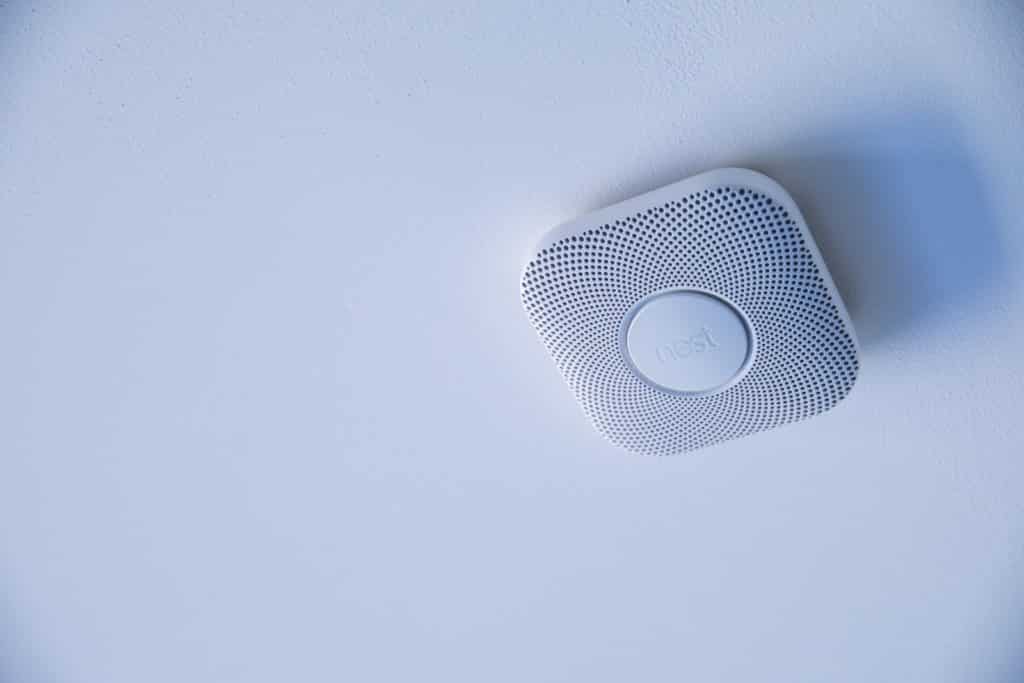 Next month we'll be upgrading our garage door with a new insulated door that will be powered by the Chamberlain Smart Garage Door Opener. And, eventually, we'd love to add a combo air conditioning/heating unit! …..I can dream, right?!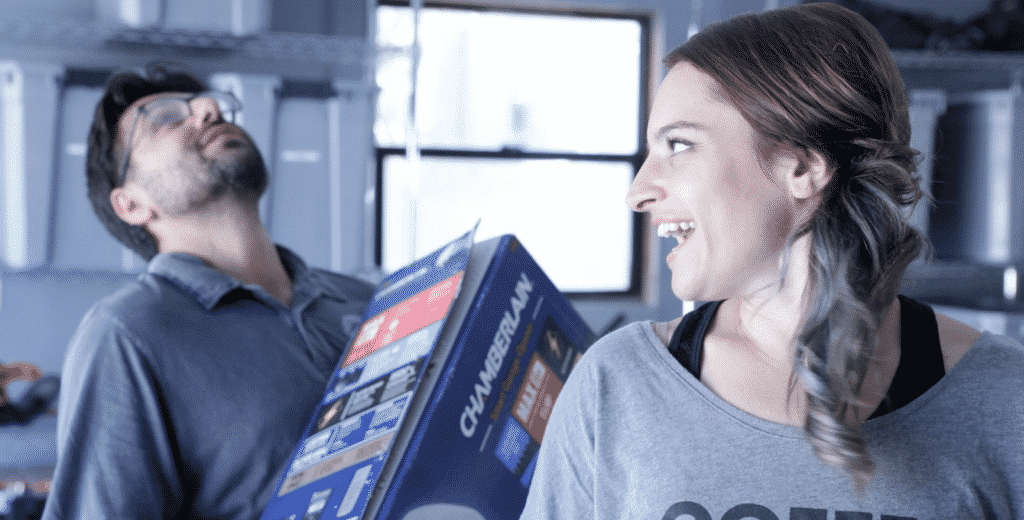 We're pumped. This is the first space we've really done for ourselves. True, most of our renovations are investment properties that will help us to retire early and securely. But, we're not enjoying those spaces, per se, like we will be this garage. There is something about a beautifully organized space that helps with creativity and productivity. Feeling pumped to hit the ground running and plan our next renovation!