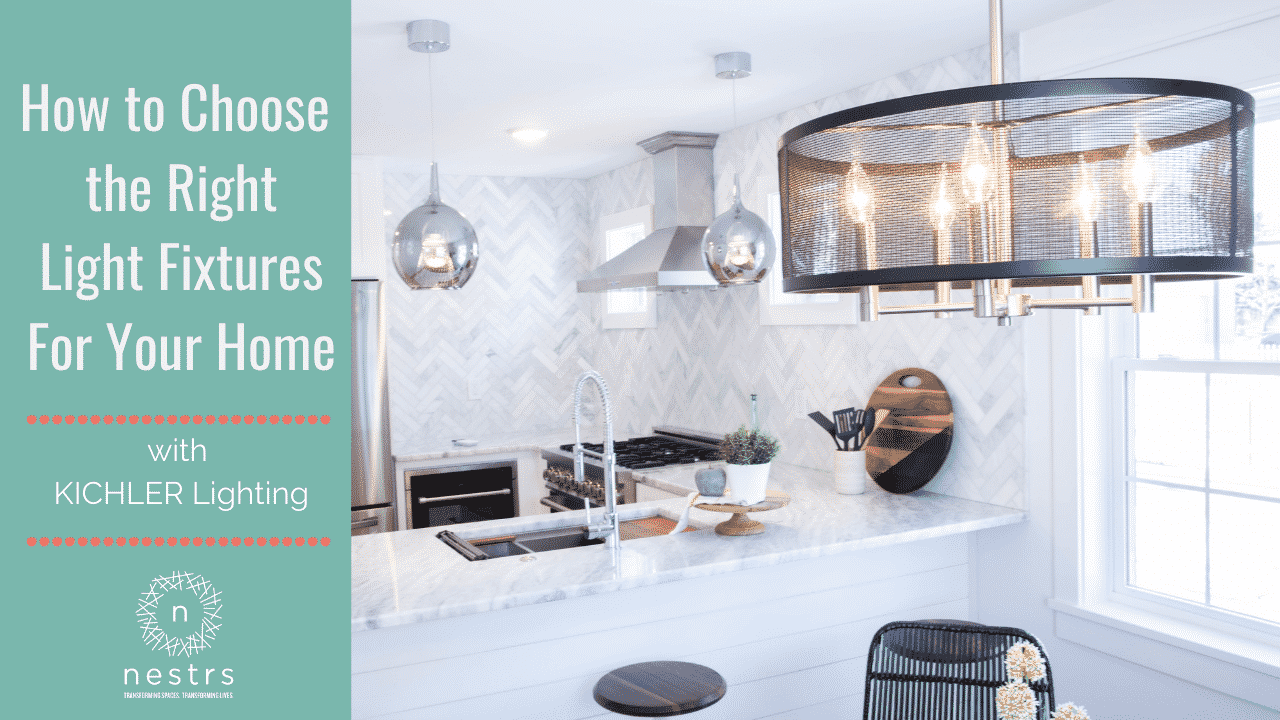 25 Jan

How to Choose the Right Light Fixtures for Your Home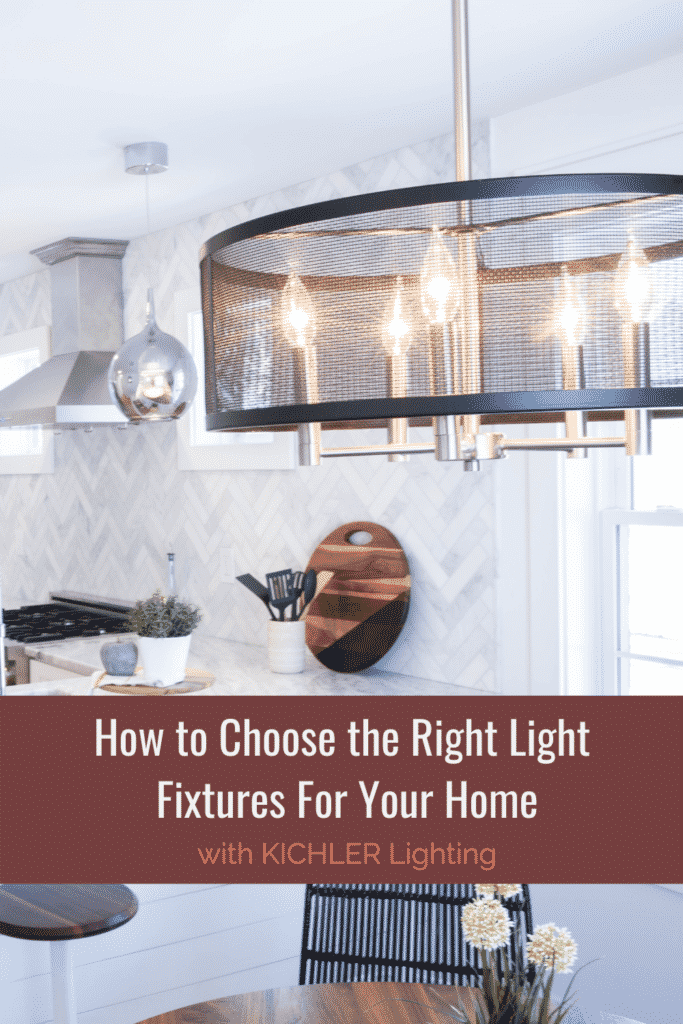 This post is sponsored by Kichler Lighting. All comments, opinions, and thoughts are our own! We love partnering up with brands we know and love so you can bring these products into your own home too!
How to Choose the Right Light Fixtures For Your Home
Light fixtures are the jewelry of a home. They can be statement pieces, bright and shiny, or simple! But just like the jewelry we wear, it all kinda has to go together, right? We can love 5 different necklaces, a watch and a bracelet, and 10 pairs of earrings, but it doesn't mean we wear them all at once, to every occasion. We choose the right amount and the right style and function for our OOTD! Well our light fixtures aren't much different!
When we started working on #RuthIsInRehab about nine months ago, we knew we had to deck out her light fixtures. At the same time, we needed crowd pleasers to make sure her future owner would be happy!
Before we continue let's get one thing straight… BOOB LIGHTS ARE NOT CROWD PLEASERS!! #justsayno
Alrighty now that we got that out of the way, how do you pick out just the right fixture, the right jewelry for your home? Let's walk through how we chose our fixtures for Ruth and WHY we chose the fixtures we did!
Dining Room
Let's start in a room that is pretty similar in most homes, the dining room! Most of the time, the light fixture in this room is centered in the middle and/or over a table. Ruth's dining room is immediately in front of the kitchen peninsula, so we needed a fixture that spoke to everything going on around it while also defining it as a separate space! We went with this Kichler Satin Black and Brushed Nickel Drum Pendant. The brushed nickel ties in with the stainless steel appliances, and the black shade kept it cozy and contemporary. Also, as much as lighting fixtures are the jewelry of your home, and we 100% want them to look good, they're still lights! Definitely not speaking from experience here….but *cough cough" dim lights are not the solution to your questionable cooking… It's important to look at how your fixture lets the light shine through. So for a dining room, we need a fixture that allows light not only into the whole room but also down towards your table. This fixture has a cage-like shade, which allows the light to shine outward as well as down.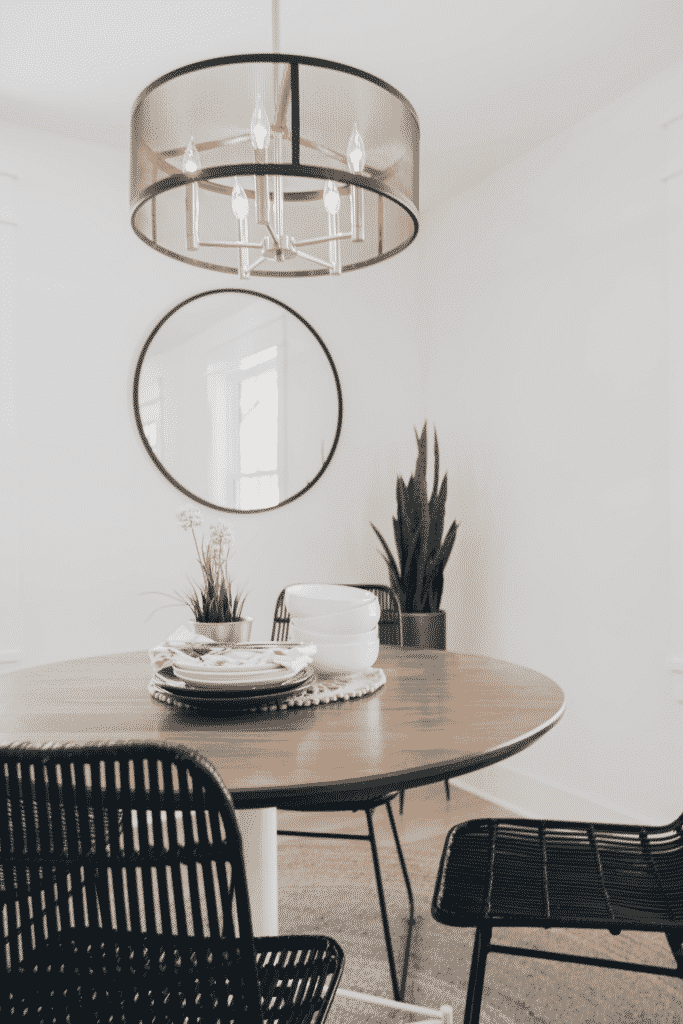 Kitchen Lighting
Pendant lights in the kitchen are probably the most "in your face" lighting in your home…literally. If you have an island or peninsula, they are the pickle in the middle between the person in the kitchen and the person on the barstools. Let them be a part of the conversation! We chose these stunning Chrome Pendants from the Kichler Zin™ Collection. They have this really cool smokey glass look, so while being a statement piece, light is still able to shine through. Something to keep in mind when looking at pendants is how far down they hang. We don't actually want them to be in your face, more like slightly above. Our pendants are easily adjustable so we could set them to the perfect height!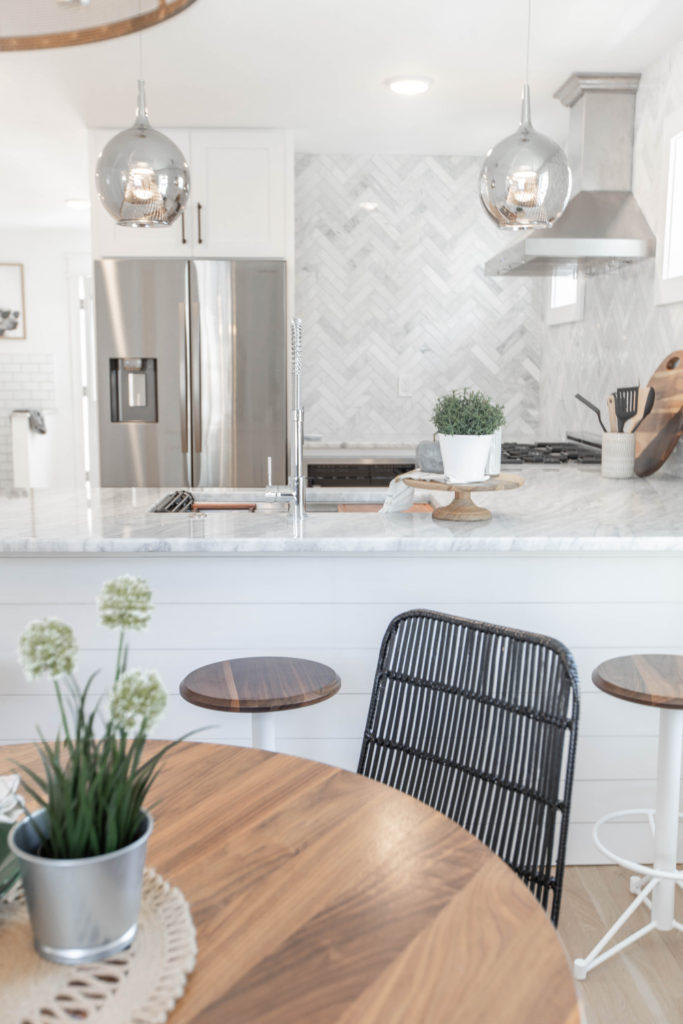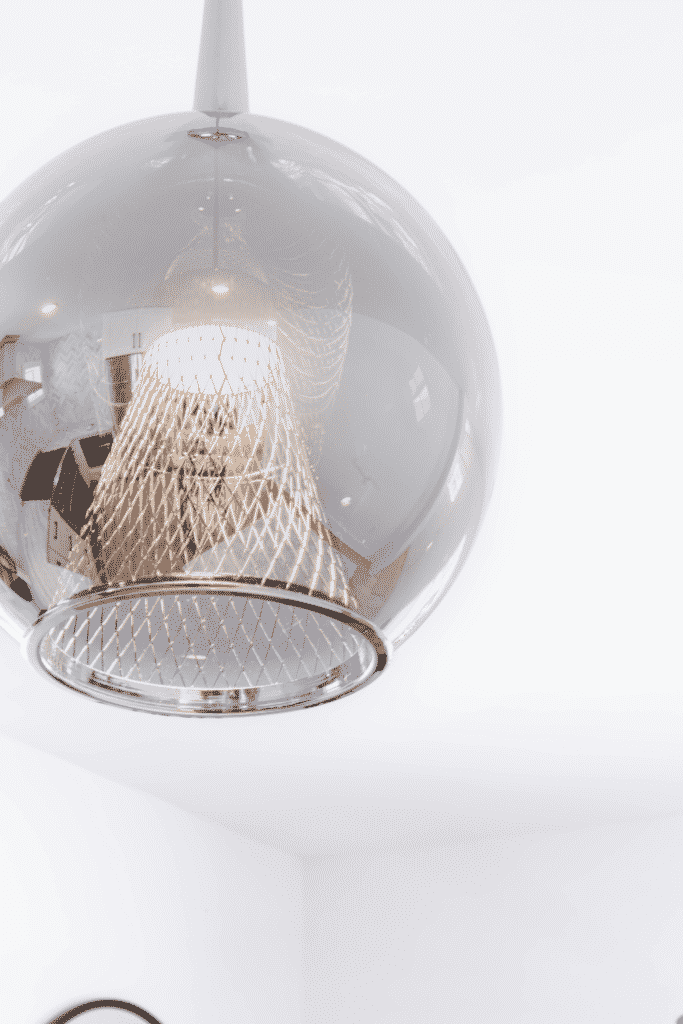 Entryway
Don't overlook it! Your entryway is your first impression, so you want it to be welcoming! First impressions don't have to be loud and in your face, so keep it simple! Put yourself in a guest's shoes and think about what you want your home to say. We wanted Ruth to say, "PLEASE come inside, mi casa su casa, make yourself at home!" Simple, warm, and inviting! I love love LOVE this Convertible Pendant because it softened the space. And again it's still a light, so make sure it's doing its job. This fixture has three bulbs, so plentyyy of light to say welcome!
Bathroom Lighting
The bathroom is where you can go bold with lighting fixtures, especially if we're talking a master bath. We picked out these beautiful Linear Vanity Lights from Kichler's Indeco Collection.
These ladies are 27 inches long and can be placed horizontally or vertically. Because we had one giant mirror in our master bath, installing the lights vertically on the sides of the mirror looked the best! You'll notice these sconces have brushed nickel and we have matte black hardware. Don't be afraid to mix metals!! Mixing metals can make your space feel more home-y and less showroom-y. This is also the place where the functionality of the light matters. You'll need a well lit space to do your hair, makeup, inspect that thing on your face or realize you've grown your first gray hair! (Okay, maybe we can ignore that last one…)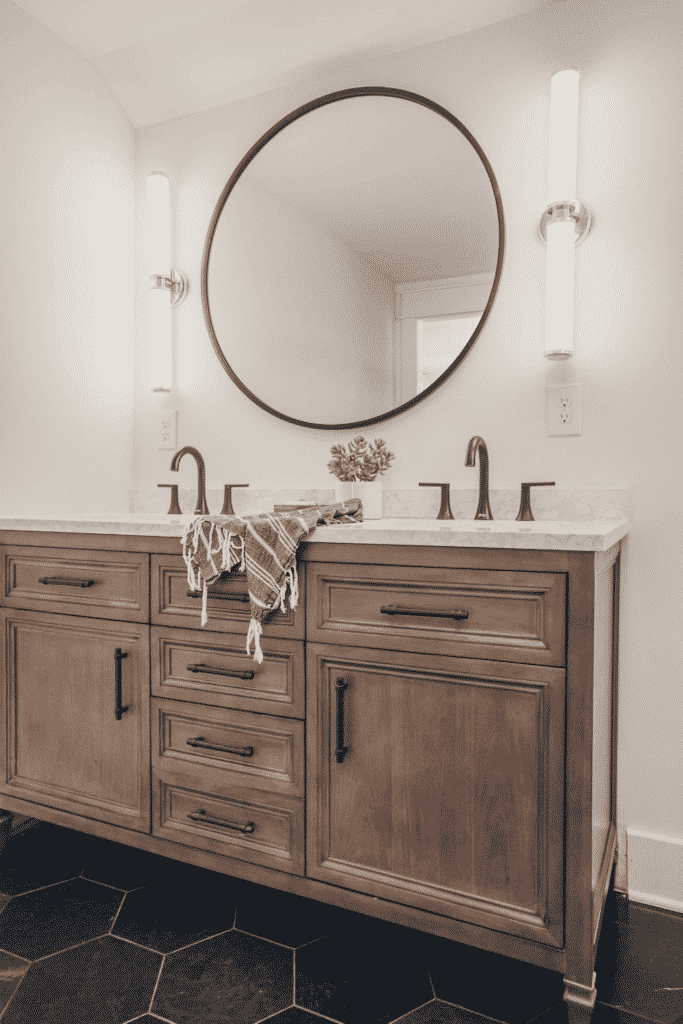 Exterior Lighting
I guess if your entryway light is your first impression, your exterior lights are your pre-first impression, your "I saw you from across the room" impression. Don't miss the opportunity to make the outside of your home look as incredible as the inside! We chose matte black fixtures to tie in the black shutters and give Ruth a warm contemporary feel as a whole.
However you choose to express your style, remember to dress up your home with jewelry that ties the design together and provides quality lighting! Let us know what light fixtures you use and if you want to shop the pieces from Kichler Lighting used in #RuthIsInRehab, here are the links again!