09 Mar

Airbnb Interior Design Tips: Bedroom and Living Room Tour [Part 1]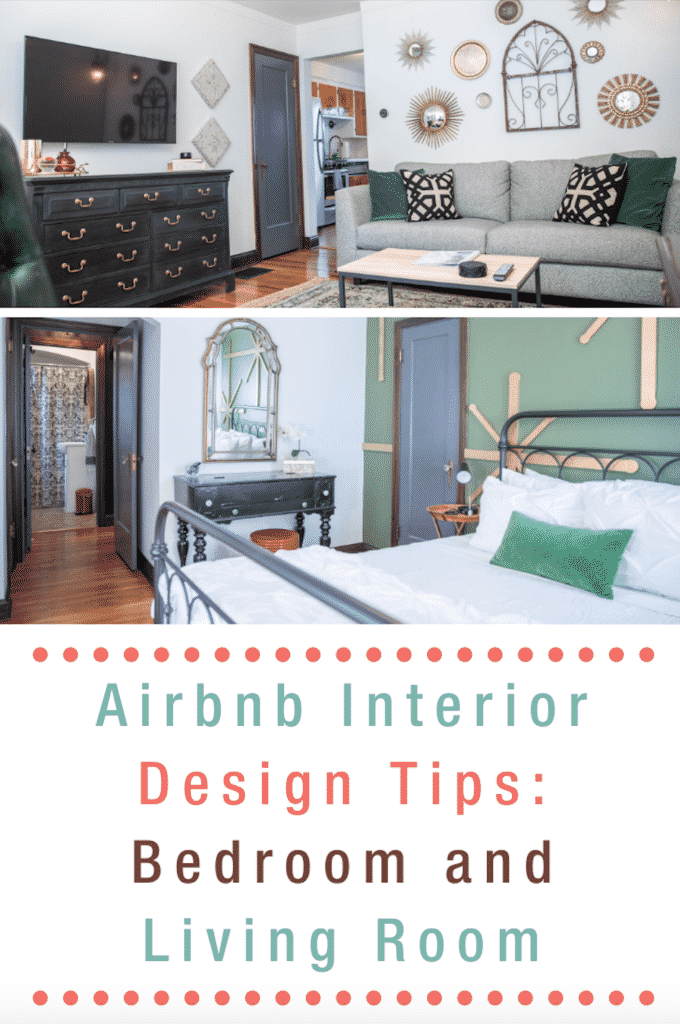 It finally happened.
We listed our first Columbus, Ohio AirBnB and she turned out beautifully! We've been live for just over a month and we already have 14 five-star reviews at the time of this blog post. So, I thought I would share with you our AirBnB interior design tips. You never know when I'll convince you to become a host yourself and seriously upgrade your side hustle.
😉
To Renovate or Not To Renovate
That was indeed the question. This apartment hasn't been properly updated since who knows when. I italicized properly because slumlords sure did try to slap layers of shitty paint jobs over other shitty paint jobs. The flooring in the kitchen is beige on beige (which you know I hate) and there are random holes in many of the doors from who-knows-what.
But…
And this wasn't easy for us to do…
Nick and I decided to pull up the nasty pink carpeting, refinish the floors, put up new door casings and baseboard, and patch some wall issues, but that was it. We just deep cleaned everything else.
If you know us you know we love a good renovation. We're also perfectionists. But, if we want to be in the AirBnB rental investment game for the long haul we need to start taking into consideration our ROI (return on investment).
So, we decided to get amazing furnishings, both carefully selected antiques and new pieces, and put beautiful decor on the walls. We stocked the kitchen, purchased plush linens and towels, and before you knew it, we had a space that was Nestrs worthy.
Drum Roll Please
So, without further ado – a tour of our latest AirBnB listing full of insightful AirBnB interior design tips.
Below is our 24-minute video tour of the space. We put our heart and soul into making this unrenovated apartment as beautiful as possible.
If you see any furnishings you love, shop our Air BnB D listing here:
Grab a glass of wine or my favorite, a cold brew coffee, and enjoy the tour