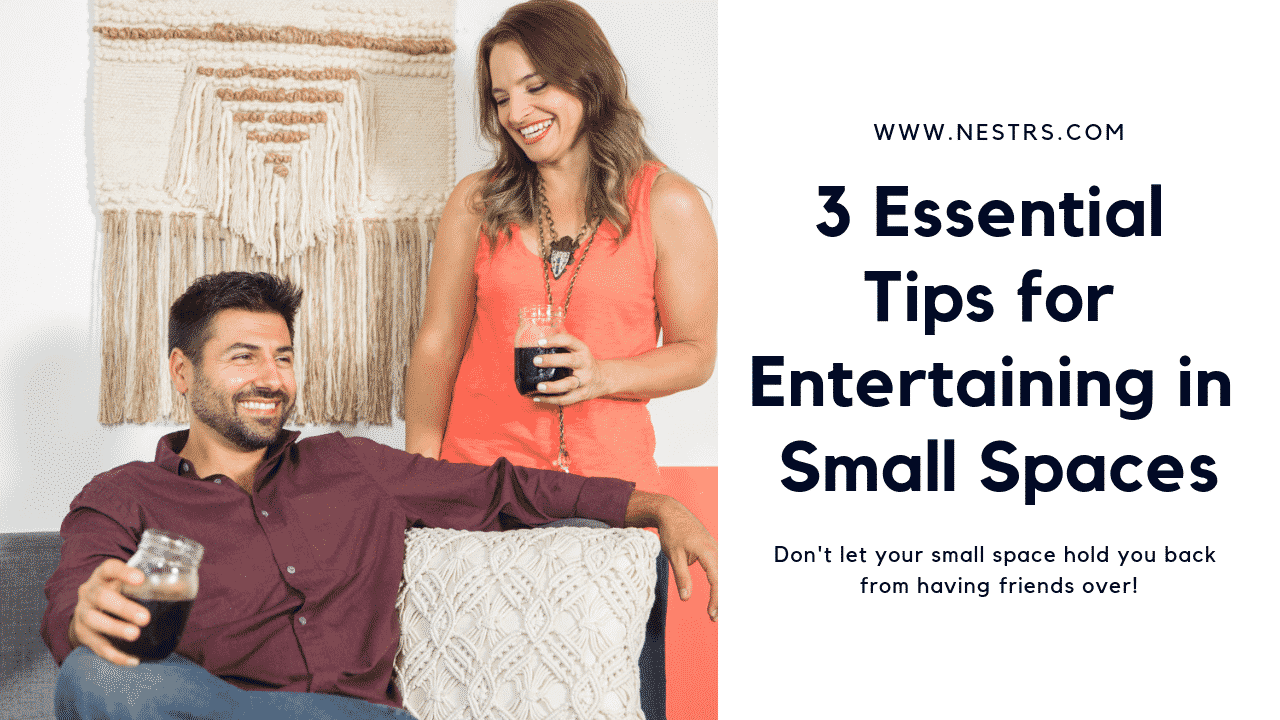 23 Nov

3 Easy Tips for Entertaining in Small Spaces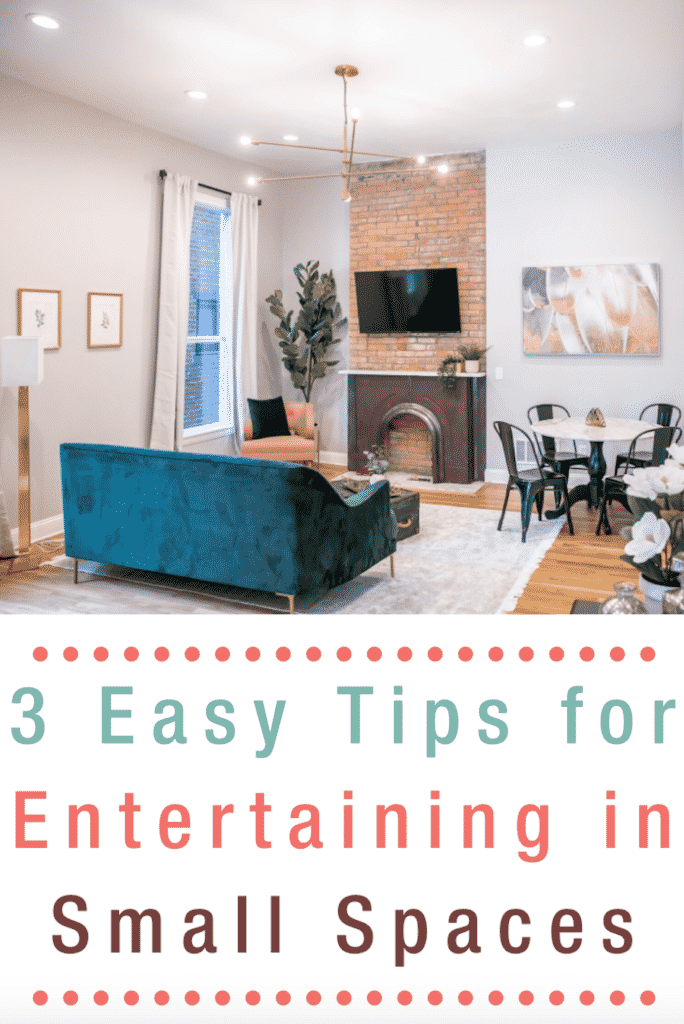 If you live in a tiny house or apartment, you might be apprehensive as the holiday season approaches. How are you going to manage hosting in such a small space?
Lucky for you, I'm a small space expert! Years of living in NYC–and, hello, professional organizing–have given me an edge when it comes to entertaining in those smaller spaces. I'm here to give you a dose of inspiration, so you can plan your party with ease!
Plan Ahead
First things first, you have to have a plan. When thinking about your upcoming soiree, keep the following in mind:
Guest list. How many people are coming? You might not want to invite 50 of your friends to your tiny apartment, but if people are bringing plus ones, you could easily get up to 20.

Rearrange furniture. Your usual pathways through the house might be fine for you, but will it be easy for everyone to get around? Shifting big pieces like the couch and dining table will help free up space.

Clean. Get clutter out of the way, especially in high traffic areas like the bathroom and kitchen. That way you only have the essentials out for your guests.

Trash. You don't want people leaving their empty cups on every available surface. Make sure that the trash can is very visible so guests can throw away items mid-party.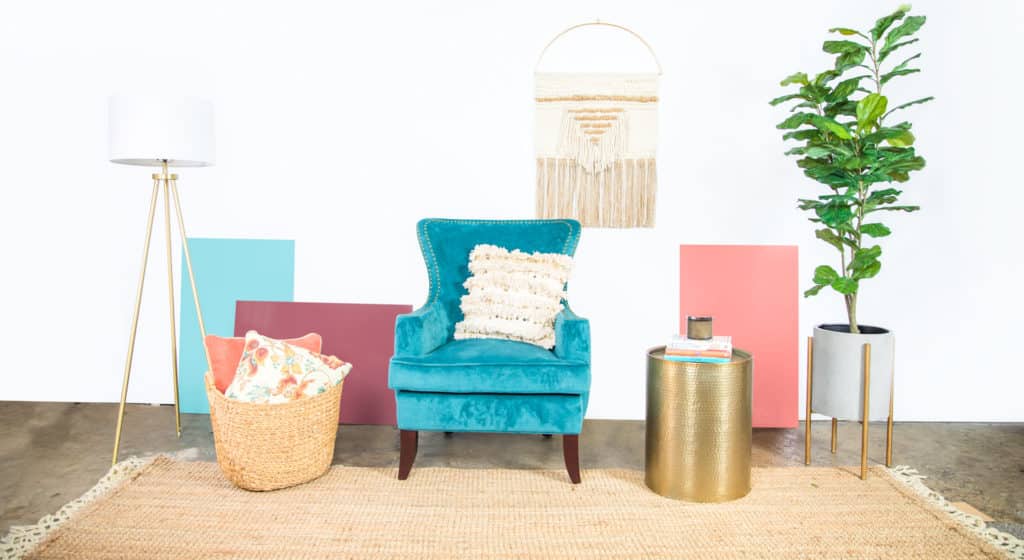 Improvise
I know I know, I said you have to plan ahead, BUT it's also important to be able to be flexible. It's a party after all!
Seating.Chances are you don't have a dining table that seats 12 in your small apartment. Invest in ottomans or poufs for casual seating, or find alternative options around the house–a piano bench or vanity stool will do in a pinch!

Usable surfaces. If you're not eating at your table–use it! It's a great place to stage drinks and appetizers.

Open the bedroom. It might seem weird to allow guests into your bedroom, but in a small space every room counts. If you don't want to clean up crumbs, keep it a drinks only area.

Pro tip

: if there's loud music on in the living room, the bedroom can double as a quiet area for those who want to chat.
Keep it Cool
You've got your appetizers, the space is organized, everyone has a drink and the music is on. The last thing you have to do is keep the space cool.
Open windows. Let fresh air in BEFORE everyone arrives. No one wants to enter a stuffy space.

Invest in fans. Strategically spaced fans will keep everyone cool even when the party is heating up!

Do a temperature check. During the party, check in with everyone to see how their temperature is. Small spaces heat up quickly!
The size of your apartment doesn't need to keep you from throwing the perfect party! I hope these tips will help you plan for Christmas, New Years, and beyond!