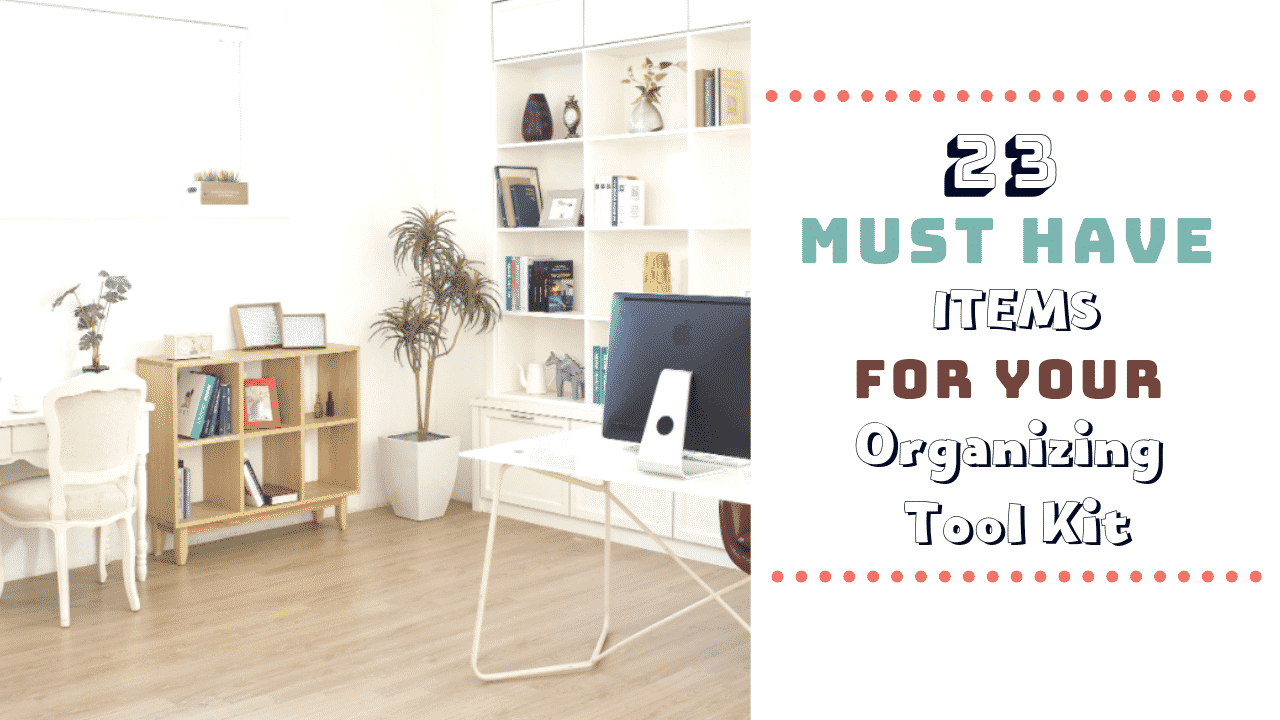 06 Sep

23 Must-Have Items for Your Organizing Tool Kit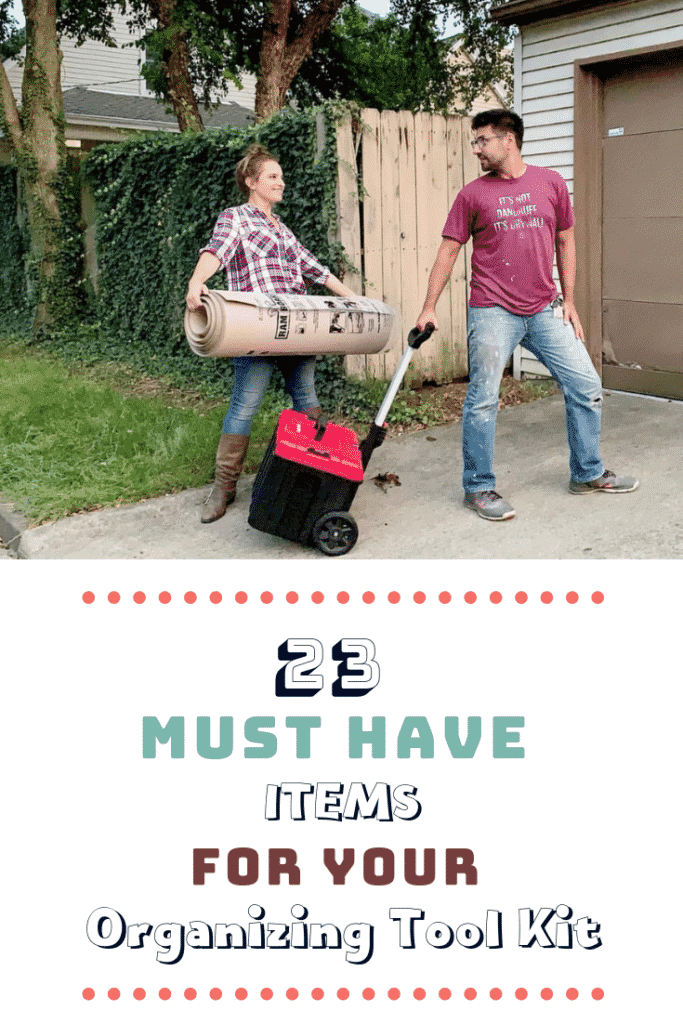 In July we went to the Haven Conference and got to hang out with a ton of our IG friends!!
With summer being almost over, it seems fitting to start talking about organizing…
Soooo, my IG friends from the Haven Conference decided to all team up and share all of our organizing tips and tricks! We have Lindsey and Chris from Building Bluebird, Morgan and Jamie form Construction 2 Style, Katelyn and Uriah from The Inspiring Investment and Danielle and Michael from Clark and Aldine.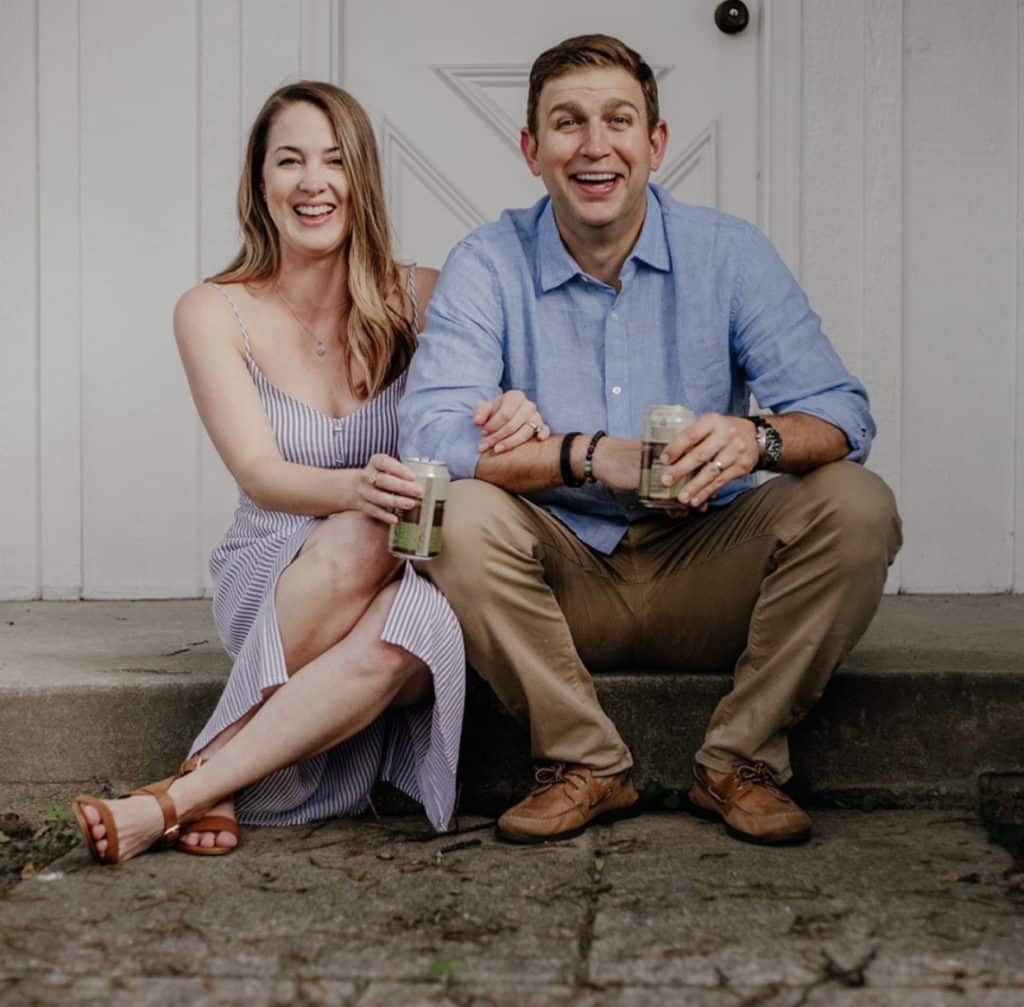 We will be partnering up each month talking about a specific topic! This month kicks off with organizing… what other topics would you like to see? Tell me in the comments below!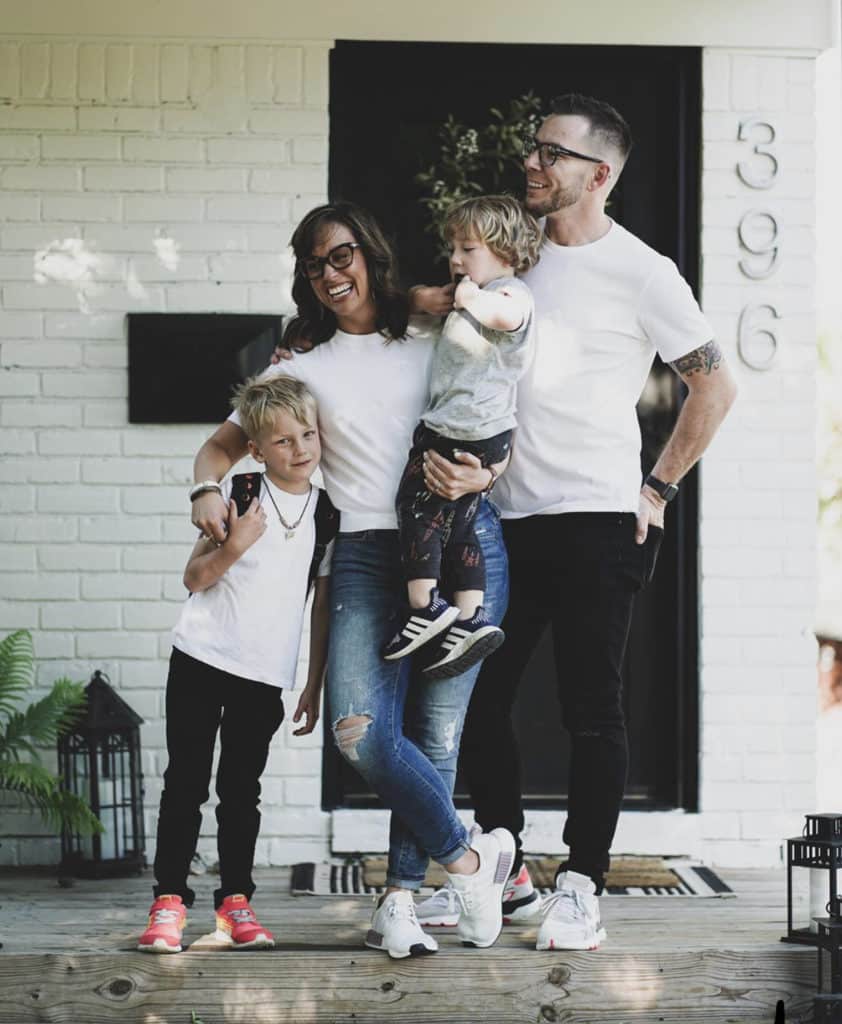 Each week one of us will be the host. When one of us is hosting, head over to their blog post and drop any of your good tips and tricks you might have to share. And guess what… NESTRS turn is next week!!! Stay tuned for our organizing post next Thursday!!!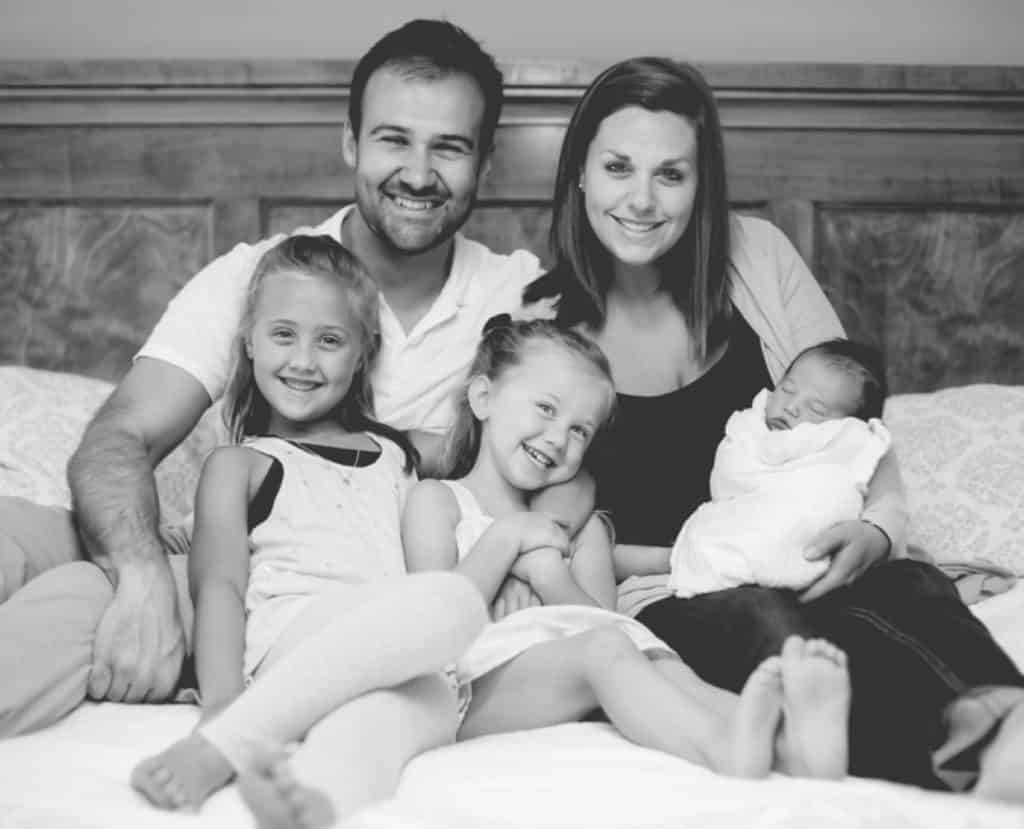 This week 's hosts are Morgan and Jamie from Construction 2 Style… Be sure to head over to their post and tell us what about have to share about ORGANIZATION… We want to see them and share them with our readers too! Click here for their post!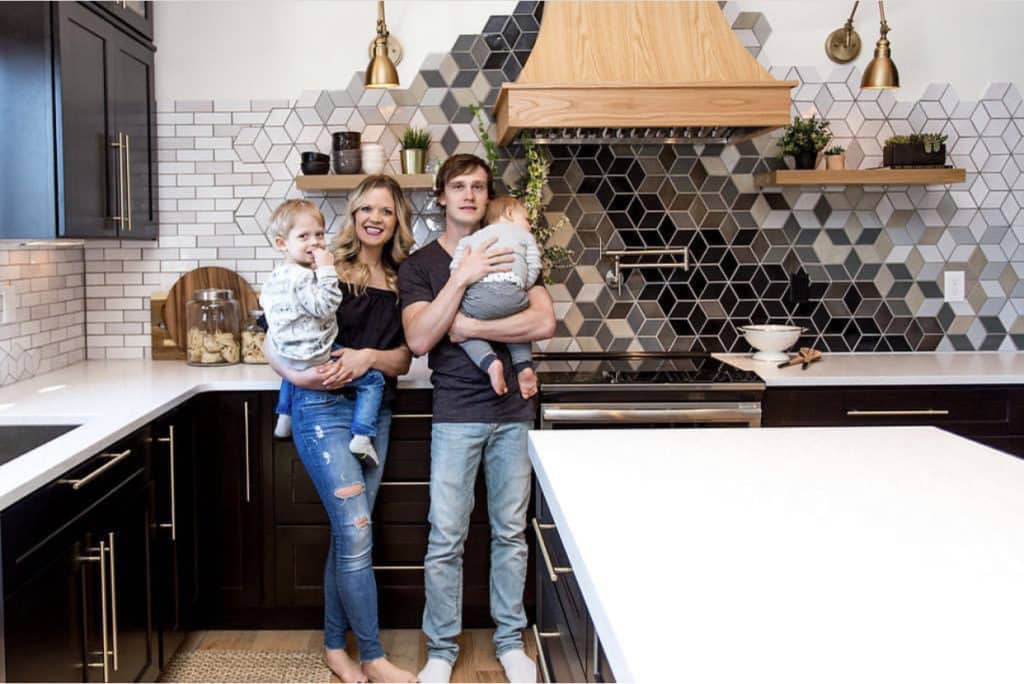 Since we are in the mood of organizing… I thought I would repost a post that I wrote last December… ALL about My Ultimate Organizer Tool List. And guess what… it has a FREE shopping list download to everything you need!!!
What Is In My Organizer Tool Kit?
When I was working in NYC I could blend in with the rest of the crazies who would roll their life behind them in various suitcases/tool boxes/etc. But now that I'm in the MidWest I get a lot of questions about what's in my roller.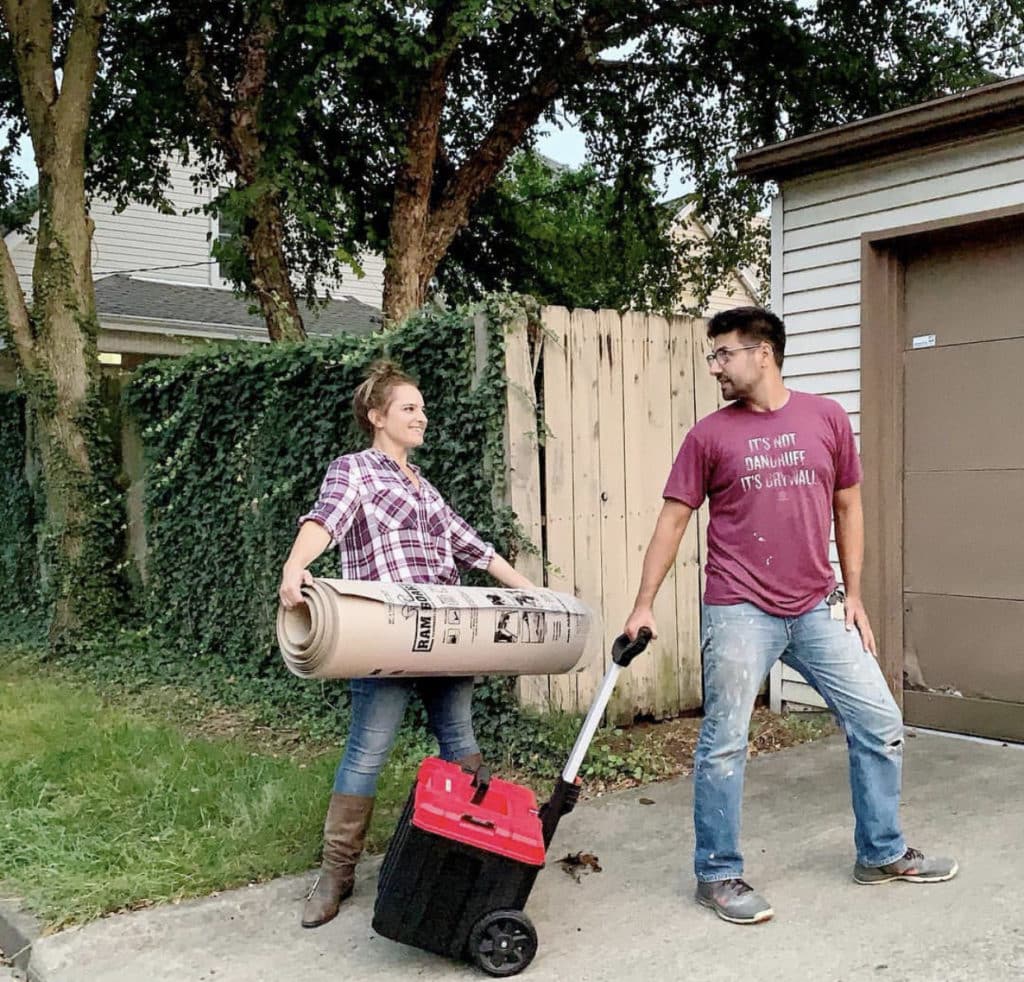 I'm a Professional Organizer. I'm a member of NAPO, the podcast host for their official podcast, and basically, I love all things organizing.
Organizing is About Maximizing the Space You Have
Ever since I was little I wanted to be a performer- until I heard you could make money putting things in their place. I decided that instead of bartending between show gigs I would start my own business organizing. And then Nick and I decided to go in and start a business together as Nestrs, LLC and the rest is history.
At this point, I've helped so many people rethink the space in their home. From tiny shoebox apartments in NYC to sprawling estates with over 3,000 sqft, if you're not using your space wisely you're not maximizing its potential.
Tools of the Trade
I've always loved creating homes for everything I owned. Ever since I was little. I chose what I brought into my room and home -if there wasn't a place for it, or if I couldn't create a place for it- I didn't bring it home. Plain and simple.
But, beyond that, I've found certain tools to be very helpful when organizing myself and my clients. Today, I want to go through my stash and share with you what I bring with me to every client I help.
Ok- Here's a Deep Dive Into My Organizer Treasure Chest:
Velcro Cord Organizers– Love these! From curling irons, to blow dryers, to power tools, to kitchen appliances these velcro strips will keep your cords in check.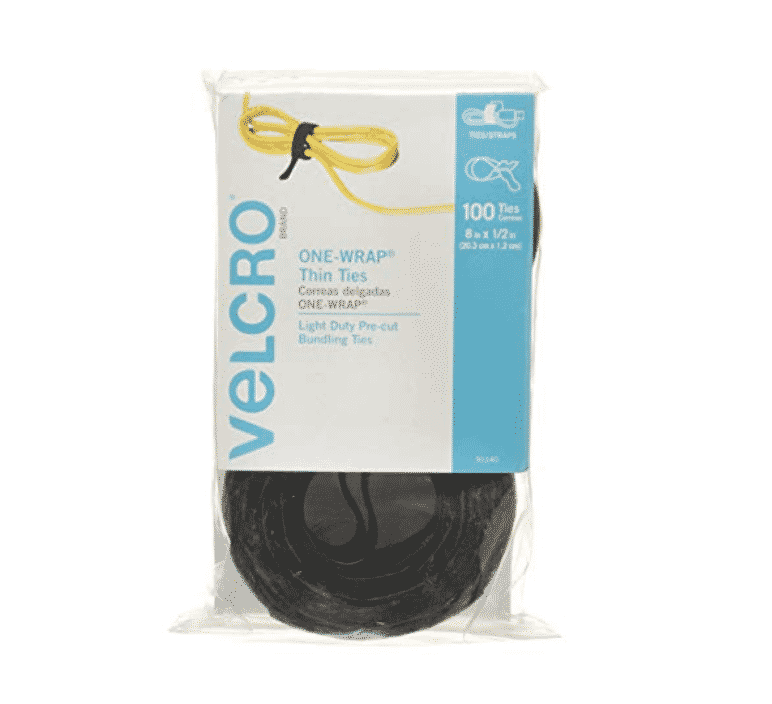 Command Strip Store– I legit keep a generous variety of Command products in my tool kit. From hooks, to various sizes of velcro strips, to display ledges and grippers I've got it all. At this point I'm just waiting for Command to replace Tim Gunn with me as their spokesperson because I'm obsessed.
Furniture pads – You never know when you'll help a client discover -or perhaps you'll discover it in your own home -furniture without furniture pads. They help protect your floors from scratches. You can also put these under decor that is sitting on top of a scratchable surface.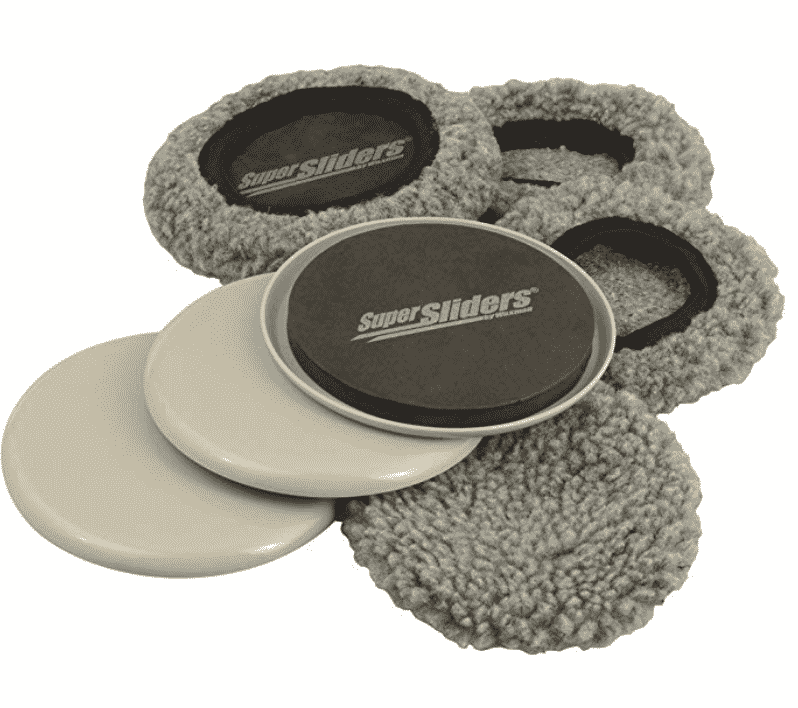 Multi Surface Furniture Movers – I'm often moving furniture. Sometimes you have to reimage your room's space plan in order to maximize storage space, flow, or general aesthetics. Keeping these handy means moving furniture around is easy and scratch free.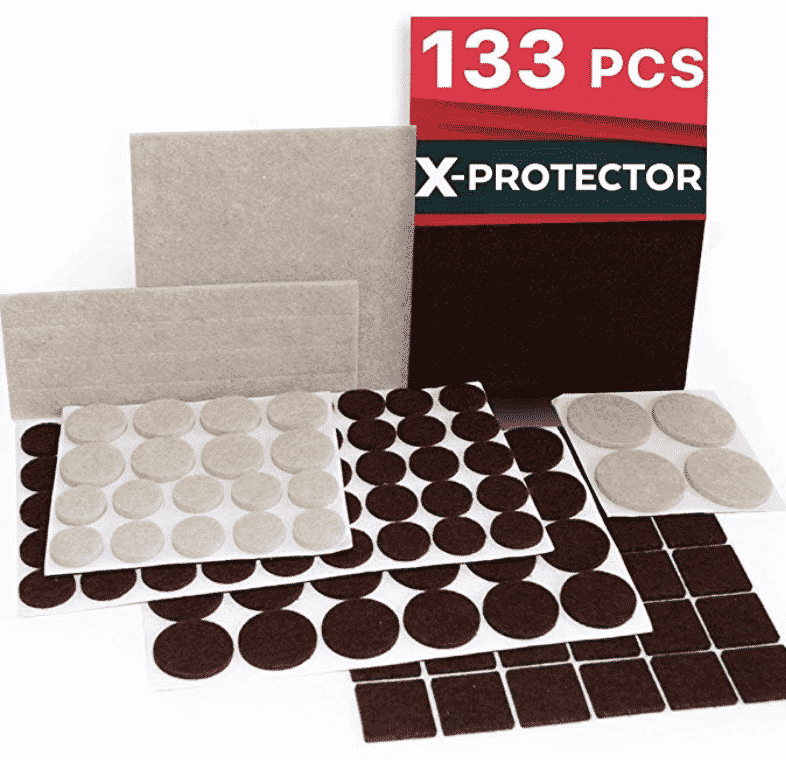 Sticky Notes: Do I have to explain why I love and DEPEND on these simple inventions?! From labeling the outside of cabinets and drawers so clients can remember where things are located after an organizing session to sticking these suckers on the wall reminding which pile on the floor is for what purpose these little sheets of paper or essential to the organizing process!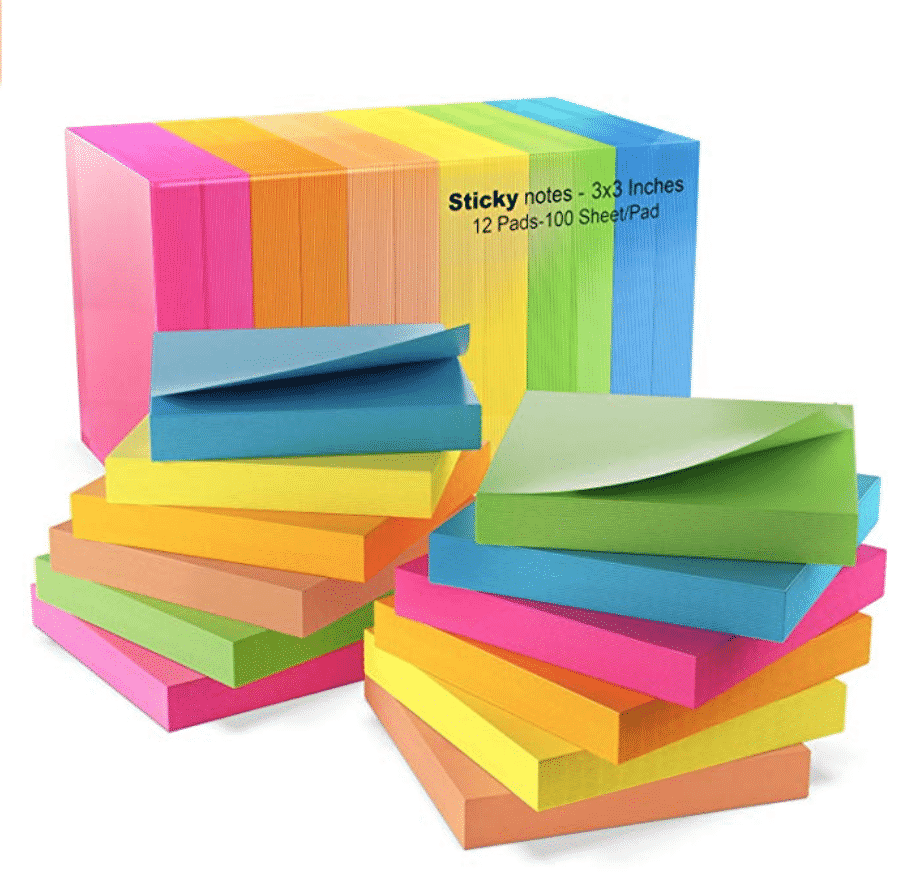 Mini clips– I use these to clip labels to fabric container or other hard-to-stick surfaces.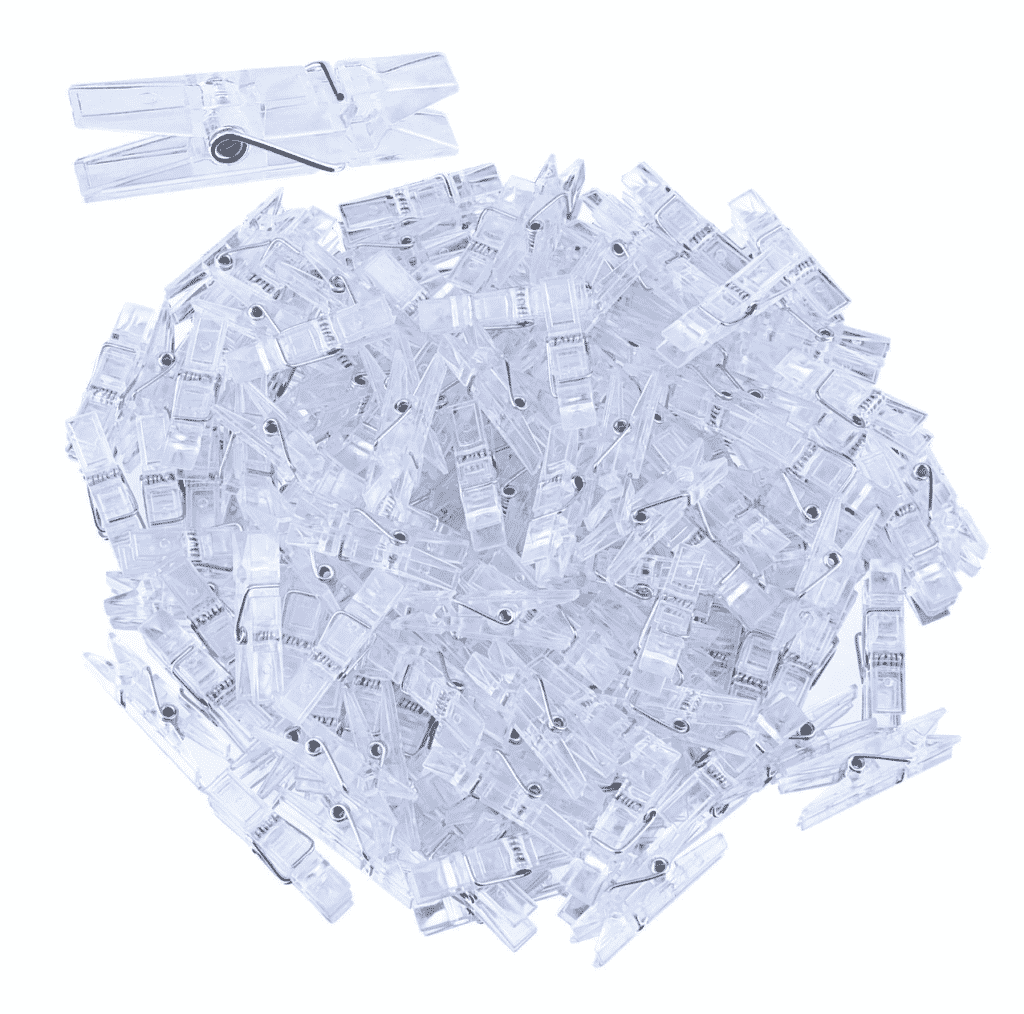 Paper clips– I don't have to go into too much explanation here. Paper clips help me organize recipes in the kitchen, paper work in the office, or kid's homework. You can get "Sarah Crazy" and get the multi colored ones so you can color code!
Batteries– I like to have all battery sizes on hand in case I run into something that I've "been meaning to turn back on", etc. Also, what if my label maker dies on me mid labeling?!
Rubber bands– Again, I get these in multiple colors just in case color coding is helpful for whatever I'm tackling.
Sharpies– There is a theme here because I get these in multiple colors as well. They are great for labels that I create with my Post-It label tape, or I use them to make notes as I'm organizing with my stickies!
Hole punch– These are great to have on hand in case you want to make a label that hangs from string or loose-leaf rings for DIY labels.
Post-It labeling and cover up tape– Love this product! I use it to cover up old labels that I can't remove or don't remove because it'll cause damage. I use this tape to make labels bigger than my label maker can.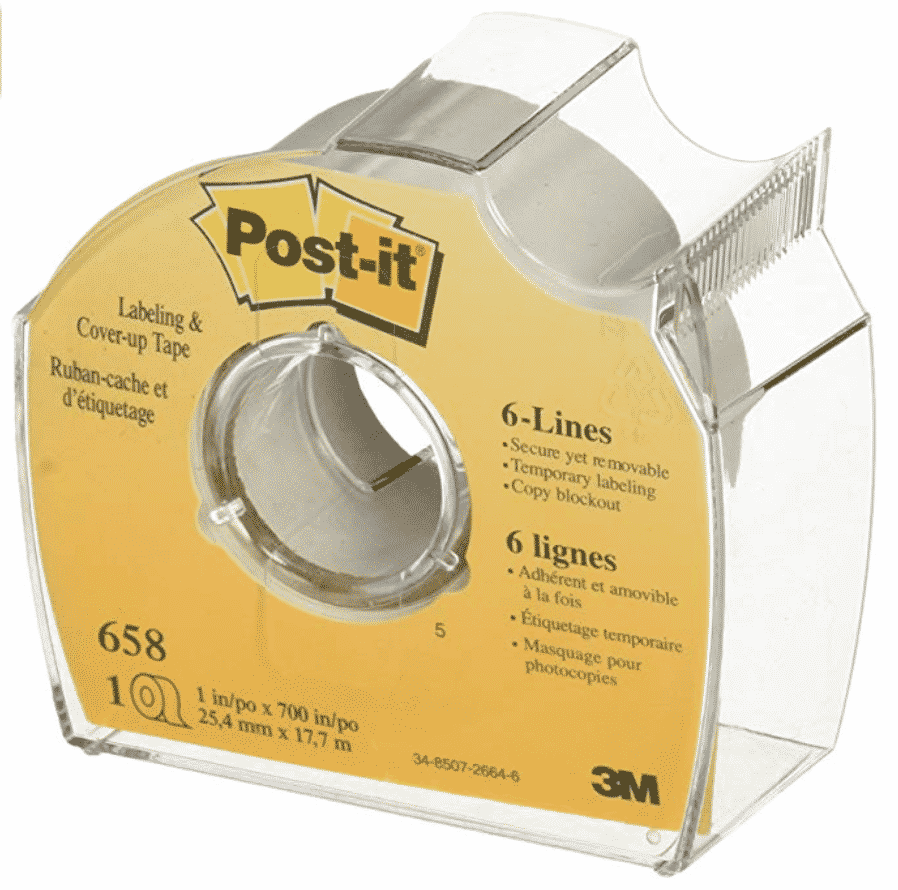 Label maker– This. This is my best friend. The reason I live. My source of happiness. Just kidding. Sort of. But for real, my label maker is everything. Once you organize containers you MUST label them. Labels actually help you stay organized. It reminds you that…hey! This doesn't belong in here because that's not what the label says!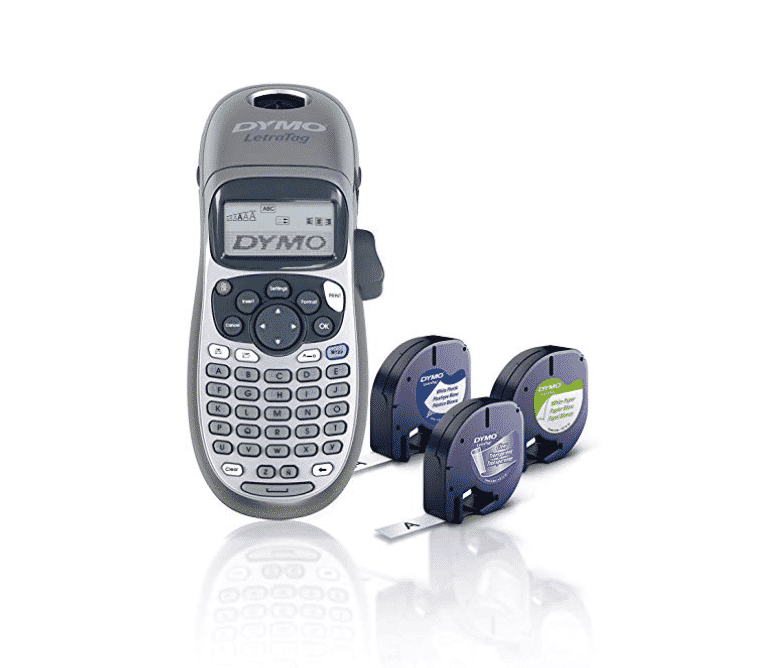 Identa-labels -I keep these on hand because they attach to fabric easier and you can keep the label intact but swap out the paper inside for easy relabeling. Also great for organizing refrigerators.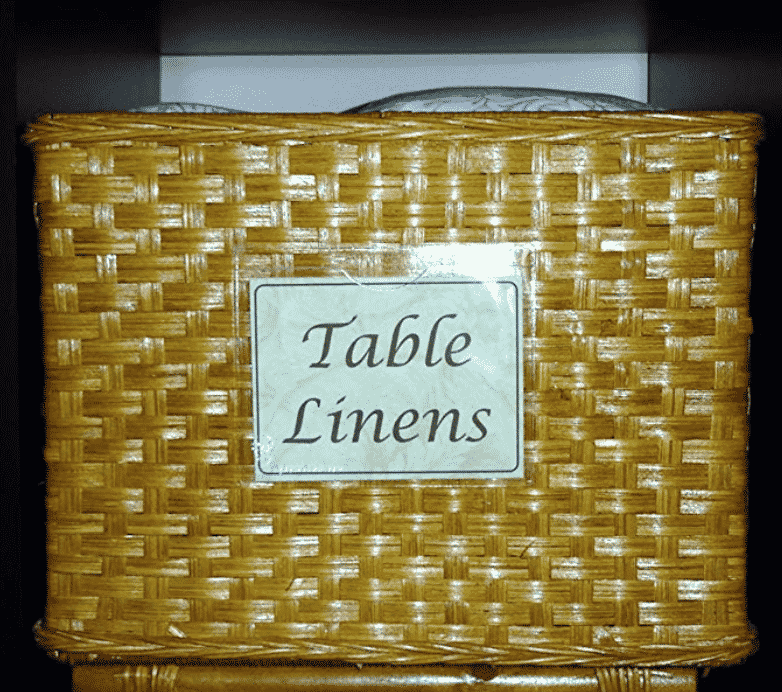 Multi-tool– this isn't the exact one that I have -but it's pretty close! This tool has come in handy SO many times while on the job.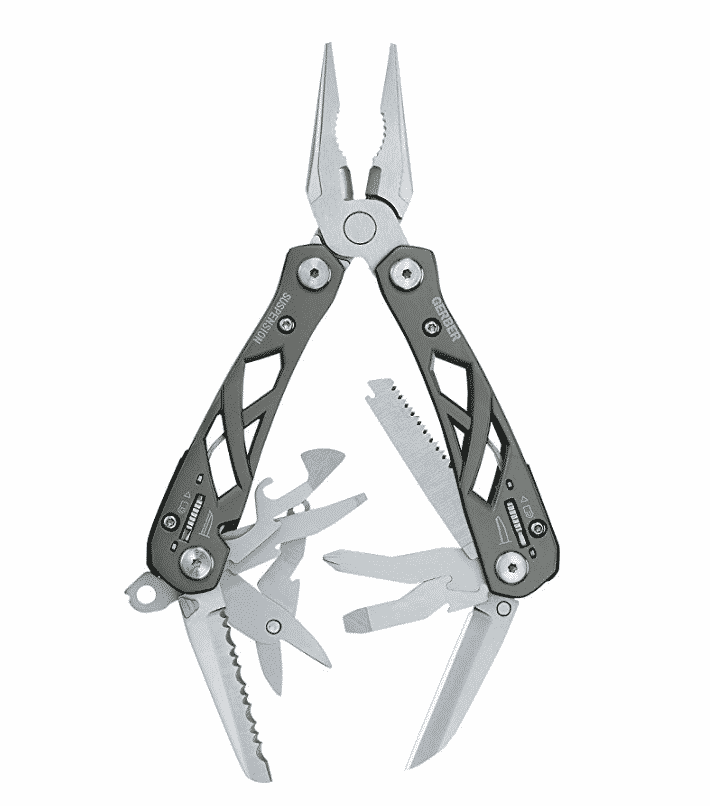 Anchors- If you're on an organizing spree you might as well hang up all those picture frames that are laying around in the closet that you 'keep meaning to get on the walls'.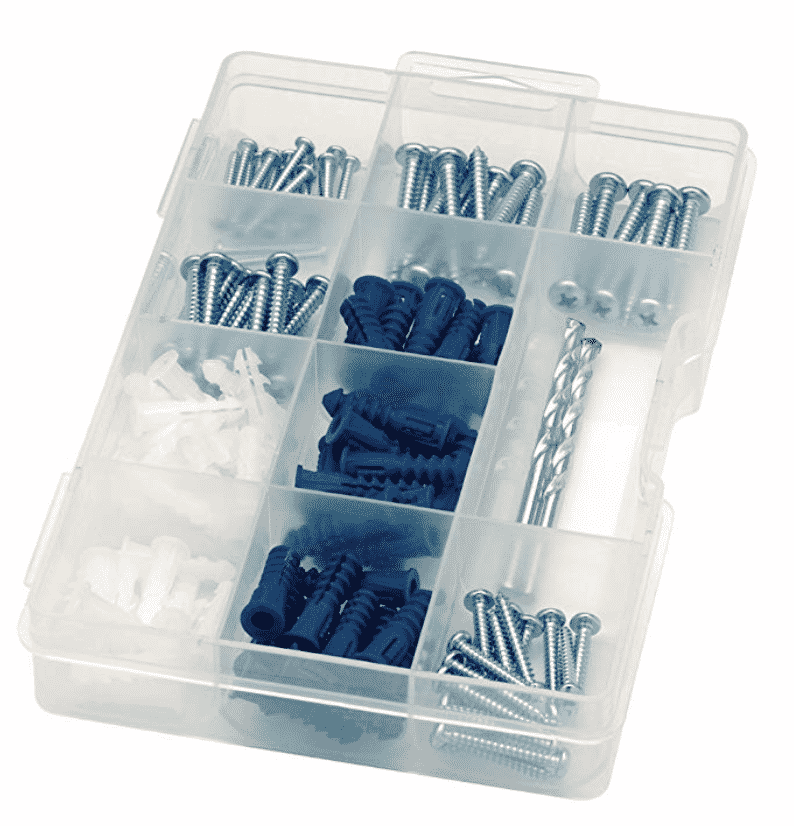 Toggle bolts– These are great for hanging shelves that will hold heavy items or anything heavy for that matter.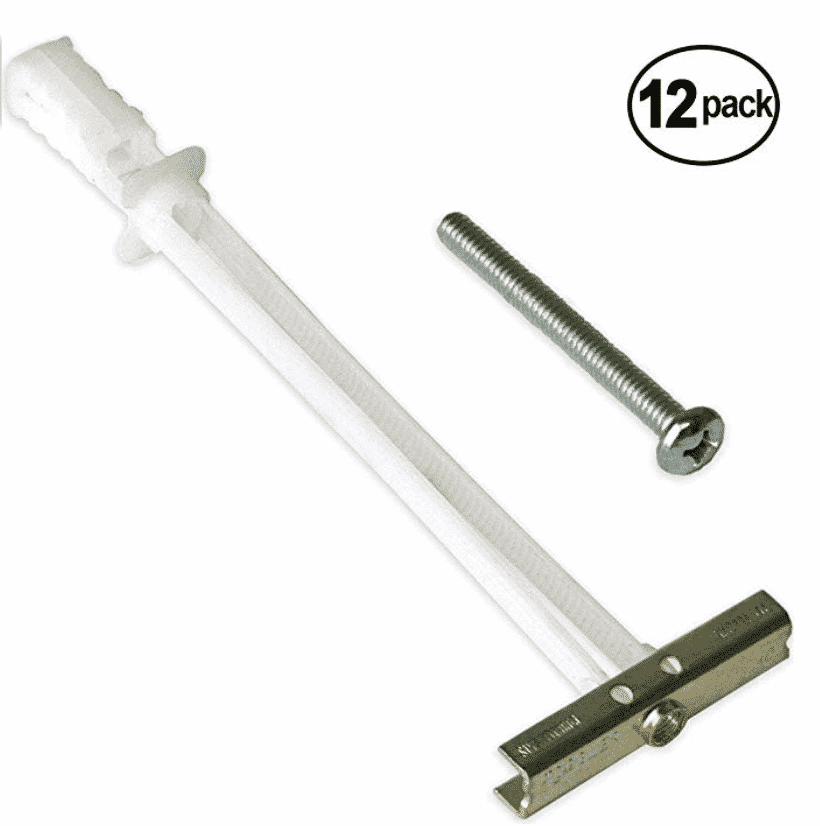 Smart Phone– Don't forget the power of your smart phone! There are a ton of apps out there to help you with your productivity and organizing routines!
The Organizer for the Organizer
I should mention to cart the smaller items around with me I use this organizer. I also use this roller to house all my goodies! I just discovered it this year and I love it! It's sturdy, easy to keep clean, keeps the contents dry, plus, I look like a badass rolling it around town. 🙂
Did I miss anything? Let me know if you've got a great add for my organizing toolbox by commenting below!