24 Jan

11 Proven Tips for How to Renovate as a Couple (so you don't kill each other)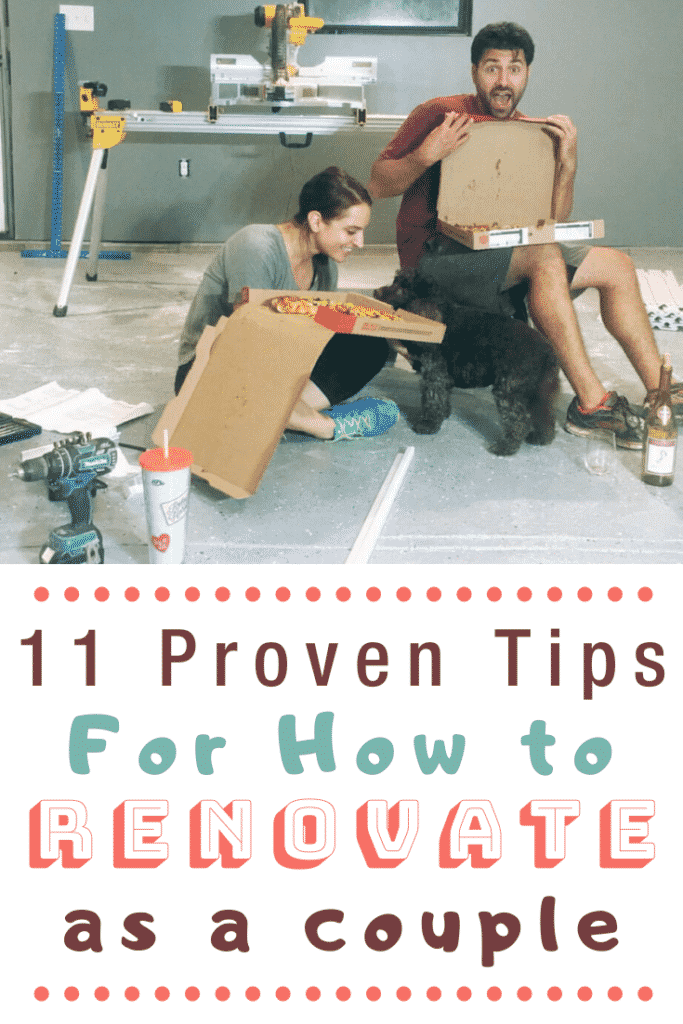 About Us…
Nick and I have been married for almost 10 years. In those 10 years, we've survived over 20 renovations.
We know a thing or two about renovating as a couple.
Hell, we even renovated a giant beach house on national television and lived to attend the premiere of the first episode.
We Have a Renovation Survival Secret
Years ago Nick and I came up with a brilliant solution in place of killing each other when we couldn't agree on tile patterns, kitchen layouts, or even who would be ordering lunch.
Our good friends, Denise and Sean over at Helping Hunny, had the brilliant idea of putting together tips from several couples who renovate together in one amazing blog post. If you want to check out our secret to a happy marriage check out their post HERE!
Post contributors include badasses from: