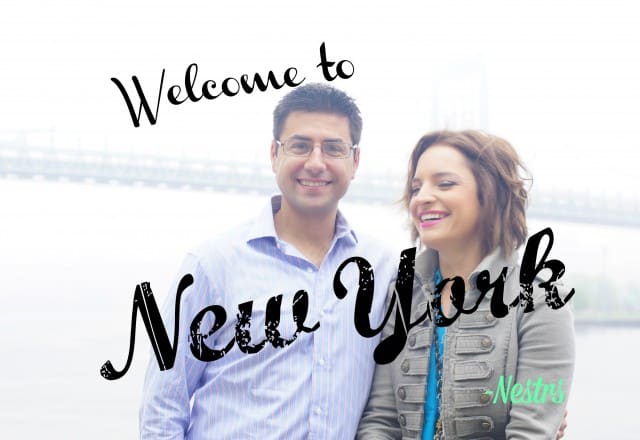 23 Jun

Welcome to New York

New Yorkers have opinions…
—-well, about everything—-but here I'm specifically referring to Taylor Swift being our Global Ambassador.

I get it.

She's pretty. Successful. And just bought a home in TriBeCa for $19.9 million smackaroos! I could go on and on about so many other New York bred artists and leaders who would serve us more appropriately—but I'll spare you the obvious conversation and go back to the fact that she bought a home in NYC so that automatically makes her eligible to represent the millions of people struggling everyday to make it in this 'fair' city. Working New Yorkers arguably have a more difficult time making it in their industry, affording their rent, let alone buying a home, and staying afloat financially in this amazingly expensive city of dreams than most other places in this country. And here Taylor Swift comes with all her millions — don't get me wrong, I love a good Swift tune — but accurately representing NYC in all her dirty glory? I'm not so sure.

And that's not to say making it in NYC can't be done. New Yorkers are relentless. We'll hold 2-3 jobs before we wave the white flag. Holding on to the dream that someday we'll be in the position to buy a $19.9 million dollar TriBeCa loft apartment is what get's most of us going in the morning—I just hope once you're there, you'll call Nick to help you buy that apartment 😉

Until then Nick and I will celebrate the journey with you.

Living in NYC is a special experience. Only here does having a washer and dryer mean "you're doing well for yourself" and you reason with yourself that living in a 5th floor walk up has plenty of pros—like not needing a gym membership—always financially savvy, us New Yorkers.

Nick and I are celebrating our own journey. We own property in the Real Estate Capital of the World! I mean, we pinch ourselves on a daily basis! It's a struggle—we share a quarter of it with roommates to help us afford it and we have to hold back our desire to renovate and decorate each corner so that we can afford our mortgage and plan for our future—but we wouldn't have it any other way. We own it…

well, us and Wells Fargo, but whatever…

we own it.

And maybe we have to fix her up one room at a time one year at a time. Maybe our front gate latch is broken and we probably won't have money to fix it for awhile-
-maybe we finished renovating our master bedroom six months ago and we still have yet to hang art on the wall or buy night stands—
but we'll get there. And we can't wait to share all those moments with you. Because living in NYC is a special beast—it's like no other experience—
it's like the American Dream on steroids.
Our first NYC house isn't a $19.9 million dollar apartment, but I'd venture to say Nick and I are far more qualified to be New York City Ambassadors. No offense, Tay.
Maybe we'll be nominated next year. 😉 Until then, we'll refill our Metro Card, grab a morning bagel from our local bodega-
work as hard as we can, take breaks in Bryant Park, come home, sit on our stoop in Queens as the hum of cars speed by overhead on the RFK Bridge, and dream about tomorrow.
Welcome to New York.